Roberto Firmino is a rare commodity in an increasingly selfish domain of strikers. Forwards love scoring goals and it is for those goals that big teams pay big money. However, one of Jurgen Klopp's most-used players, his Brazilian No.9, Roberto Firmino is far from the ideal centre-forward.
In fact, the Brazilian is rarely associated with goals and is better known for his creative side of the game. Firmino's unique position and playing style has stamped authority in the Liverpool line-up, one that will be extremely intricate to replace.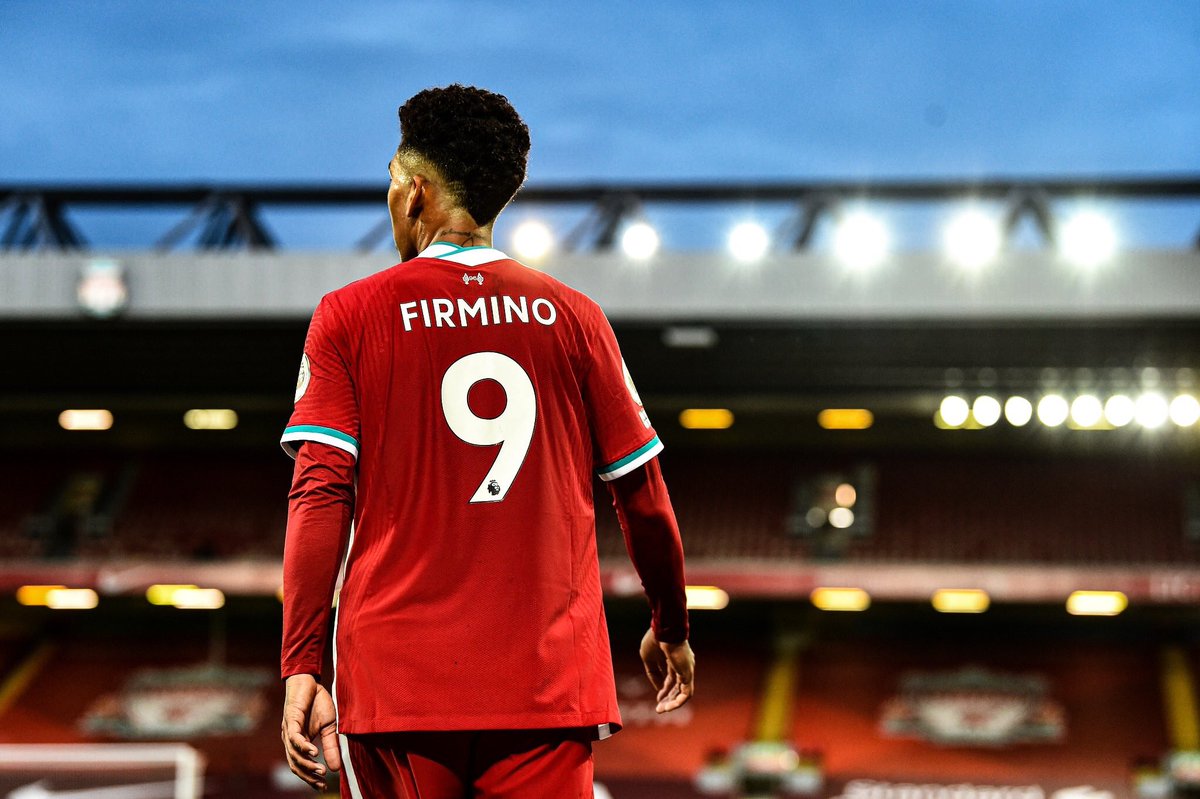 Scoring just nine goals in 36 appearances last season, Roberto Firmino ranks fourth in his team. He did get seven assists but didn't top the assist charts either. But despite the lack of goals and seemingly average assists, Jurgen Klopp's love for the Brazilian hasn't taken a dip.
Even when criticism took its toll, the German manager was unwilling to drop the Brazilian. Instead, he praised Firmino's ability and reminded fans and pundits as to why the Brazilian is so important to the team. Mo Salah and Sadio Mane are the more prolific goal scorers of the team and with the arrival of Diogo Jota, Firmino's lack of goals became more of a talking point than ever before.
🤯 Diogo Jota has now scored more goals for Liverpool in 2020 than Roberto Firmino

🇵🇹 𝗗𝗶𝗼𝗴𝗼 𝗝𝗼𝘁𝗮
⏱️ Minutes Played – 480
⚽️ Goals – 6

🇧🇷 𝗥𝗼𝗯𝗲𝗿𝘁𝗼 𝗙𝗶𝗿𝗺𝗶𝗻𝗼
⏱️ Minutes Played – 2405
⚽️ Goals – 5 pic.twitter.com/p5FgnZuLPu

— WhoScored.com (@WhoScored) November 3, 2020
The Brazilian is an intelligent presser, laying traps and reading attacking movements higher up the pitch, he is the first line of defence. A master of the art, Firmino's intelligence on and off the ball is what facilitates many of Salah's and Mane's runs. However, his recent showing in front of the goal cannot be overlooked. Firmino missed opportunities that were harder to miss than to score. His flair has deteriorated and so Liverpool and Jurgen Klopp, sooner or later, will need to prepare for life without the Brazilian's services.
FootTheBall shortlists five candidates who might be able to fill his shoes.
KANGIN LEE
Valencia's centre forward did not even find the net once last season in 24 appearances in La Liga. That very stat alone should be enough to dismiss the 20-year-old from the scouting books of many elite clubs in Europe. But, Jurgen Klopp's Liverpool might well be interested. Kangin Lee does not possess that exquisite shot that usually finds the net, but he does have something that suits Liverpool's style of play. Lee averages 0.29 assists per ninety, a stat that puts him in the 90th percentile among centre-forwards. A stat that is similar to the best seasons of Roberto Firmino.
Lee is a blend of midfield and attack and averages more progressive passes than the Brazilian. He is in fact, one of the best progressive passers of the ball, averaging 4.49 passes per ninety. Lee, at least statistically, is a better dribbler than the Liverpool No.9, completing over two dribbles per game (source:fbref.com).
A player who likes to drop deep and create space in behind, his passing and movement opens up opportunities for his teammates. But, the most striking similarity is their pressures per ninety. Kangin Lee averages 22.89 pressure per game, even better than Firmino who managed only 18.92 per game – a feature that Jurgen Klopp expects from every player in his team. Lee is young, talented and has time to learn the trade. He could be a perfect addition to the Reds, one who can ease his way into the team, learning from the master of the art.
MIKEL DAMSGAARD
Mikel Damsgaard announced his presence as he took centre-stage in Denmark's European Championship performance. Scoring two goals and assisting once for the Danish national team at Euro 2020, Damsgaard became a point of interest. The Danish international hasn't been as prolific in Serie A though. Scoring just twice and assisting four times, the versatile forward did not make enough use of the 18 starts he received. However, his lack of goals and assists is not a fair judgement of his abilities.
A tenacious forward who likes to grind the ball from the opposition, Damsgaard is always on the chase. Boasting an impressive pressing rate that puts him in the 99 percentile among players of his position. Combine that with 2.54 tackles and 1.42 interceptions per ninety and you get a mighty good defender in your forward line. A player who could perfectly fit the bill in a team that presses high up the field.
🚀 Mikkel Damsgaard scored the only direct free-kick at #EURO2020

🤔 Which Premier League side would be the best fit for the young Dane were he to leave Sampdoria?

— WhoScored.com (@WhoScored) July 16, 2021
Jurgen Klopp's Gegen pressing Liverpool would enjoy his services more than any. Although Damsgaard does not possess the impressive passing range of the other players in the team, his dribbling and strength on the ball usually complement his style of play. Damsgaard is still a raw talent and if moulded by the right manager, he could very well become the next Roberto Firmino, maybe even more.
JOAQUIN CORREA
While the above two players in this list boast a defensive work rate similar to Firmino, Joaquin Correa is the more attacking version. Eight goals and three assists are by no means an impressive haul for a centre-forward, but Correa's role is one that only states true on paper. The 26-year-old Argentine is more of a support striker than the role that he is associated with.
Correa is intelligent on and off the ball, elegant movements and deft touches are his well-known traits. Composed on the ball, the Argentine's flair usually benefits his team and his strike partner, Ciro Immobile. According to fbref.com, Correa on average makes 3.96 shot-creating actions per ninety. A statistic that factors in every possible action that leads to a goal, to help determine a player's involvement in a goal. Correa ranks better than Firmino who only had 3.30 shot-creating actions (source:fbref.com).
Like Firmino, Correa is adept with the ball at his feet and has an understanding of the game that many players lack. Correa recognises space and he uses it to create space for others. Making runs into half-channels, drawing defenders and unleashing attacking movements. Correa could fit right into Liverpool's plans, for the present and the future, a viable option for the Reds to consider.
DAICHI KAMADA
Daichi Kamada is nearing his 25th birthday and his football looks like it may be reaching its breakthrough stages. Kamada is often deployed as an attacking midfielder or as a second striker by Eintracht Frankfurt. Last season, the Japanese international scored just five goals but his contribution to attacking play has been mesmerising. Kamada's twelve assists in the Bundesliga, albeit second in the squad, are impressive to say the least.
Often compared to Japanese superstar Shinji Kagawa, Kamada is a creative playmaker whose intelligence does half the work. With excellent movement and understanding of the game, Kamada's importance in the attacking third is paramount. Winning the ball higher up the field, averaging nearly 20 pressures per game, Kamada, like Firmino, is the first line of defence.
😯 Only Thomas Muller (18) and Harry Kane (13) have registered more assists than Frankfurt's Daichi Kamada (12) in Europe's top 5 leagues this season @Eintracht pic.twitter.com/3LzUdvpluM

— WhoScored.com (@WhoScored) May 20, 2021
Kamada's ability to draw defenders to him and to create space in behind has helped Andre Silva foster 28 goals last season. The Japanese international can be a versatile option to replace Roberto Firmino. Like Firmino, Kamada will likely change his position under Klopp, one that falls into midfield to create channels for wide attackers. With time to develop and enough experience under his belt, Kamada is an option worth considering.
THE GOLDEN OPTION – DANI OLMO
Dani Olmo had a prolific season for RP Leipzig and Spain last season. A versatile attacking player who can play across the frontline. In 32 Bundesliga appearances, the Spanish international scored five goals. His nine assists were the most of any player in the team and highlighted his excellent passing and vision. Shining in the European Championship for Spain, Olmo provided three assists for his nation.
Averaging 2.79 shots per ninety and providing 0.28 assists, his statistics stand above the average player in his position. Attempting over 48 passes per game, with at least 5 progressive passes, Olmo's attacking output was vital for his team's success last season. Just like Firmino and the other names on the list, Olmo is willing to press the ball. Able to turn defence into attack in the blink of an eye, Olmo will be a capable addition to Jurgen Klopp if he desires to lure the player to Anfield.
4 – Dani Olmo has been directly involved in four goals in his last five Champions League appearances (3 goals, 1 assist). Deadlock. pic.twitter.com/XKpXVnWIKj

— OptaJoe (@OptaJoe) August 13, 2020
At just 23 years of age, Olmo already possesses enough experience both on the international and club level. The presence of an excellent German coach helped accelerate his growth. If he does move to Anfield, the Big German in charge will likely turn Olmo from potential to world-class.
To be fair to everyone on the list, there are few players in world football that can replace Roberto Firmino. The analysis clearly shows that many players possess various abilities of Anfield's favoured No.9, but only a rare few have all those qualities in abundance. A far from the traditional role played by a unique player, whose flair and tenacity have at times gone underappreciated. There's more to football than just goals and assists, Roberto Firmino is an archetype player who exudes the true art of the game.