Ricardo Pepi has been one of the hottest American prospects in recent years. The 19-year-old scored 15 goals for FC Dallas last season in a breakout season. Pepi was signed by FC Augsburg in January 2022 for a reported $20m.
Ricardo Pepi joins FC Augsburg from FC Dallas of MLS.

The forward has signed a contract to June 2026 with an option for an additional year. pic.twitter.com/iwcBNCDAYt

— FC Augsburg (@FCA_World) January 3, 2022
That made the most expensive player from the MLS to join the Bundesliga. Sports Bwin were one of the earliest to announce his transfer from MLS to the Bundesliga. Additionally, this transfer also smashed the club's record fee. Though Pepi is yet to get off the mark, the excitement around his future is palpable. FootTheBall brings you 10 facts that you probably do not know about him.
Mexican heritage
Ricardo Pepi was born in El Paso, Texas but has Mexican ancestry. His parents were originally from Mexico and Pepi used to visit regularly.  He crossed the border into Ciudad Juarez on numerous occasions.
Pepi is a naturalised US citizen but they were not the most affluent family. Pepi's family was a part of the tight-knit community of town which was neglected by the government. Therefore, he could have chosen to play for either Mexico or the USA, of course making his debut for the latter last year.
View this post on Instagram
Joined FC Dallas at 13
Pepi's outstanding performances in the local leagues soon caught fire. He was always playing for teams of a higher age group. His father, Daniel, made it a point to oversee his career growth personally. Soon, it was becoming clear that Pepi had a superb eye for goal and clinical finishing.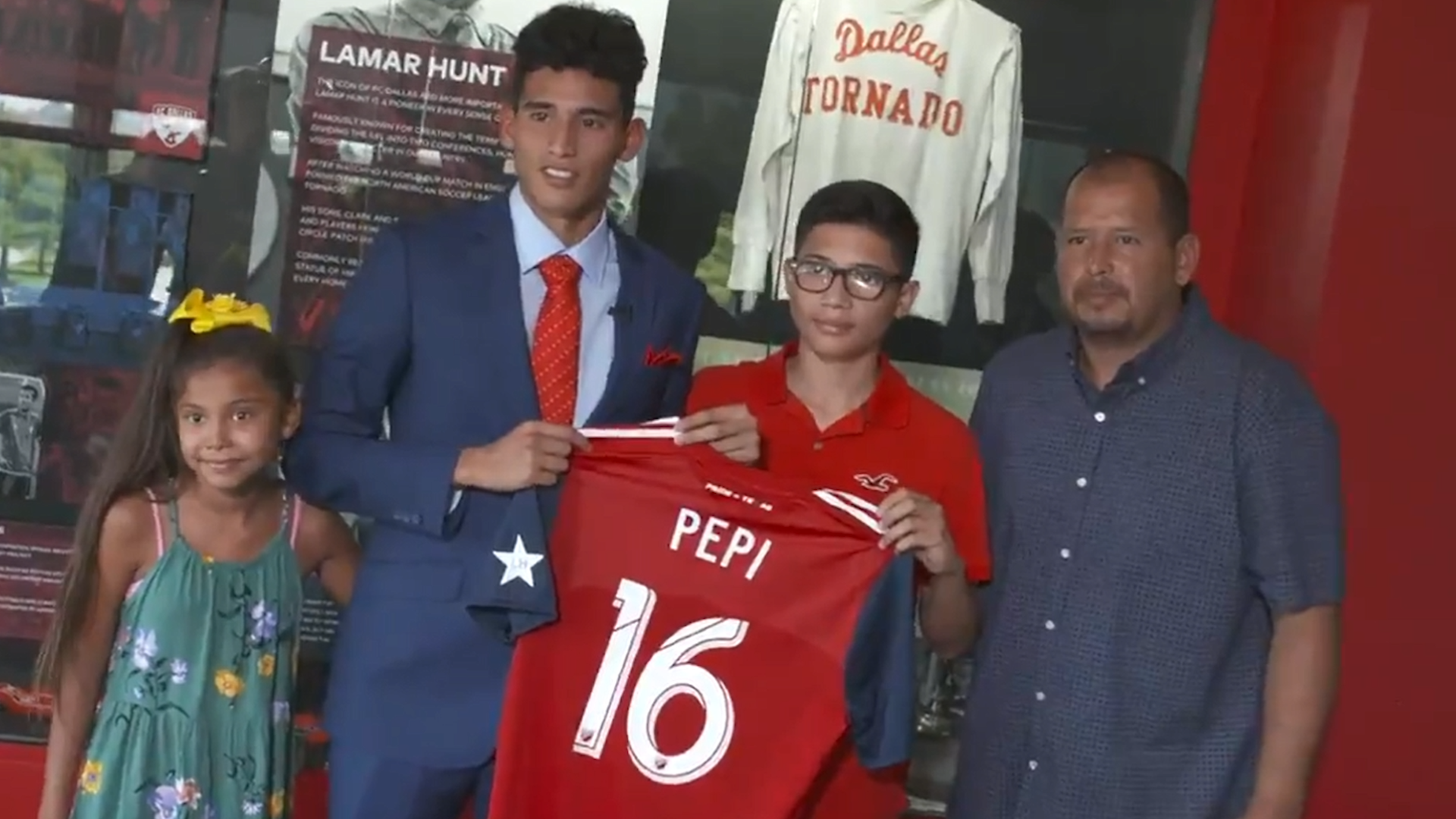 The club he was playing for back then got affiliated with FC Dallas, the MLS representative for Texas. Pepi was offered the chance to join the academy and he took it. It was such a relief for everyone in the Pepi family that the choice had been vindicated, that Ricardo was finally off to the big time.
Opposition from family
However, things were not all rosy for young Ricardo Pepi. Annette, his mother, was heartbroken at the thought of having to live without her son. The family made the long trip to visit him twice a month. Pepi was shining with his play but all was not well. Pepi's wish for the whole family to move to Dallas was flatly rejected by Daniel.
Instead, he asked his son, "I want to know if you're ready to come back?" Pepi was firm in his commitment to football and Dallas, even if that meant living separately. In the end, his family did relocate to join him.
Allegiance made clear
The decision to play for the USA was by no means an easy one. Remember that his whole family was deeply linked with Mexico and Mexican heritage. Pepi had long discussions with his parents with his dad assuring him it was his own choice.
This was met with incredulity by many of his fans. Several of his friends and family members back in Mexico had wandered what the thought process was. Pepi, for his part, is extremely at peace with his choice and wants to give it his all for his birth country.
Rooted in his roots
Ricardo Pepi is extremely humble and down to earth when it comes to talking about his childhood. Pepi has talked about the culture, the bond, how Spanish was pervasive and how easy everything was. He knows that life was going on a much more relaxed pace but the eventual goal was always to leave.
Pepi knew that young children have to go to the big cities in order to fulfill his dreams. Nevertheless, he visits his childhood place whenever he gets the chance, making sure that connection is not broken.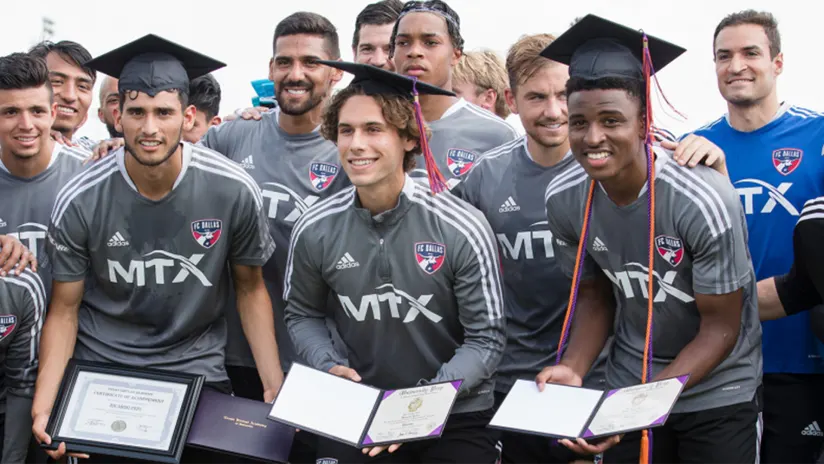 The debut that almost never was
Pepi's debut for the national team was as much a surprise for him as it was for his family. The US had drawn with El Salvador in the previous match with the next one being against Honduras. Daniel was unsure of whether his son would be playing at all but the tide would turn.
Pepi was handed his first start, though the game went poorly for the first half, trailing 1-0. There were thoughts of whether the wrong allegiance had been chosen. However, Pepi silenced the doubts and the opponent emphatically by scoring once and assisting twice.
View this post on Instagram
In love with his car
Ricardo Pepi made his first major purchase last year in October. A shiny red Camaro that defined the tradition of American muscle on wheels. It's his first car, and one can see the excitement in his eyes. Pepi is careful not to stain the tinted windows and he talks excitedly of how people on the streets recognize him more often. Though he has become a star at such a young age, the shyness is easily detectable.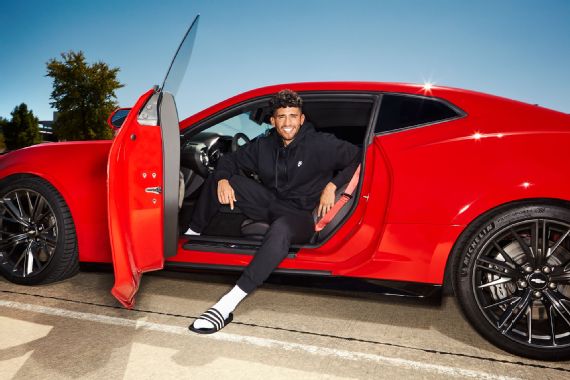 Big goals, bigger dreams
Pepi has always been vocal of his love for scoring and making it big. He has been playing since he was four-years-old and has had the insane belief of scoring every match. Daniel used to push him hard in order for him to succeed and take advantage of his big frame from an early age.
View this post on Instagram
It was this conviction that made him choose football over family at tender age of 13. Pepi showed his conviction last year too, demanding a move away from Dallas in order to further his career. The Bundesliga was attractive given how well it nurtures young talent and he took the chance gratefully.
Had offers from around Europe
Pepi's sensational 2021 saw him get offers from a whole host of giants. Ajax and Bayern Munich were the big names while Wolfsburg were also in the mix. However, the winner was of course Augsburg. Pepi had explained his decision beforehand that, "There's a World Cup coming. I need to make sure that I'm playing. I don't want to go sit on a bench." Given how much Augsburg had committed to get their man, Pepi was sure to be a starter in the team.
Pro debut hat trick? Sure why not.

Ricardo Pepi is 🔥#WeAreOne | #NTXvCHT pic.twitter.com/0zj8zqciDj

— USL League One (@USLLeagueOne) March 31, 2019
No risk, no reward
If there's one word that can be used to describe Pepi, it is 'risk.' The 19-year-old knew that his big career switch will not be easy and that has proved to be the case. Pepi has played just over 250 minutes, having not started in a match since January.
He knows that "there's some pressure" though he insists he is improving every day. Furthermore, it is clear that Pepi wants to start contributing as soon as possible. He has been settling in nicely, getting used to the pace of the Bundesliga.