The hottest young midfield prospect world football currently is undoubtedly Ryan Gravenberch. The 19-year-old Dutch prodigy is putting in stellar performances with Ajax and looks set for a big transfer this summer.
After meeting with Mino Raiola and discussing personal terms, FC Bayern have now made an opening bid for Ryan Gravenberch, as per @MikeVerweij on Telegraaf. 🔴🇳🇱 #FCBayern

Fee around €25m as expected, Ajax want more – but talks will continue in the coming days/weeks. https://t.co/zj5JClPHeP

— Fabrizio Romano (@FabrizioRomano) March 20, 2022
Bayern Munich have already tabled a bid for Gravenberch though more clubs will get involved soon. No matter where he lands up, he will provide an excellent addition both on and off the pitch. FootTheBall brings 10 lesser known facts about the Ajax talent.
Son of footballers
Ryan Gravenberch is fortunate to have parents who have been heavily vested in the sport. His father Ryan Gravenberch Sr. hails from Rotterdam while mother Aretha is an Amsterdam native.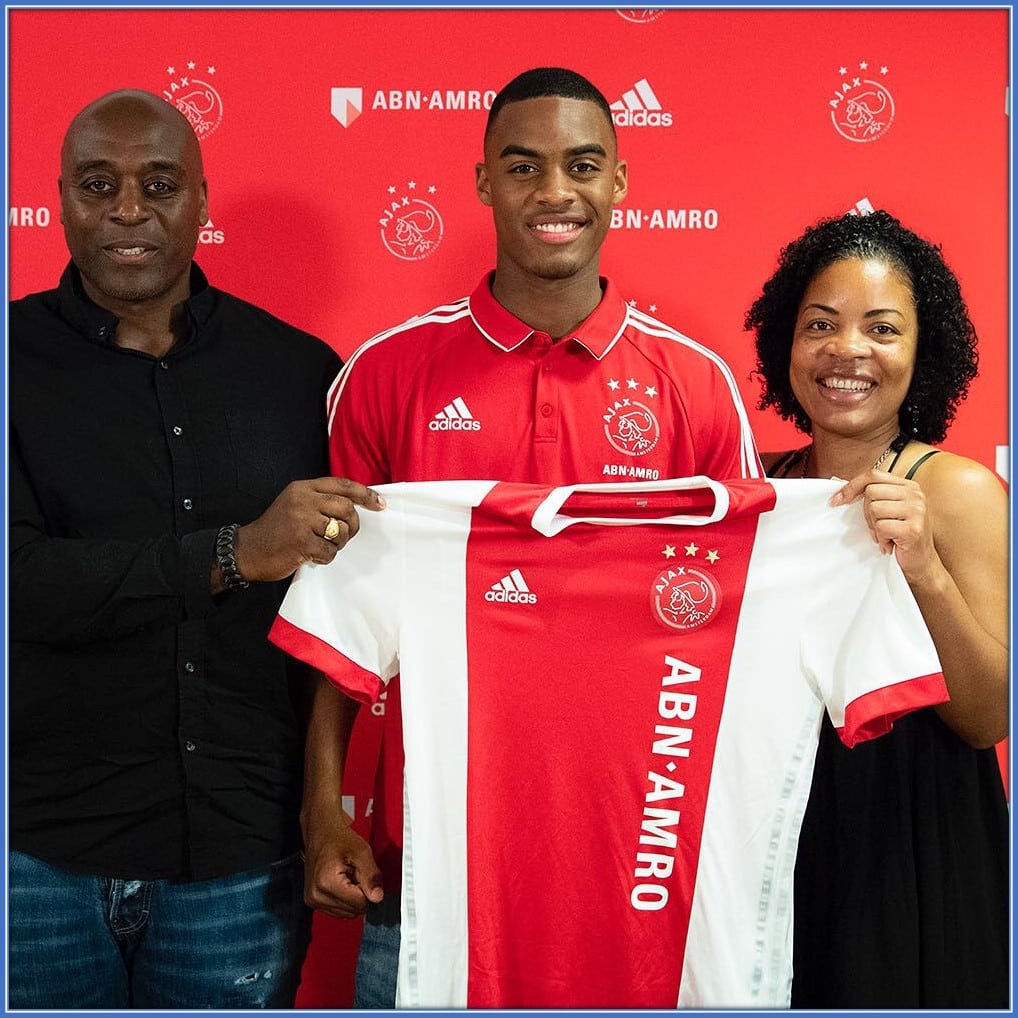 The pair of them have played amateur football for many years and Gravenberch Sr. went a step further. He was associated with the FA department of one of the business units associated with ING. Moreover, he was also a member of the board for amateur club Zuidoost United.
Brother in the same trade
Ryan Gravenbech's older brother Danzell is also a professional player. The 28-year-old has had a journeyman career spreading across the Netherlands, Belgium and Romania. Danzell mostly played in the Eerste Divisie, the Dutch second-division. He currently plies trade with De Graafschap whom he joined last year.
View this post on Instagram
Dreams of Barcelona
Ryan Gravenberch has admitted to playing for Barcelona some time in the future. Speaking to EFL Voetbal in 2018, Gravenberch said he would "like to be in midfield there." He continued with, "I can already see myself playing at Camp Nou, with Messi, Coutinho and Suárez." The bad news for Gravenberch is that all three of them have left since then. It will be interesting to know what happens to his dream now.
Mixture of Frank Rijkaard and Paul Pogba
Due to the position he plays and his great flair for the game, Gravenberch has always heard praises pouring in. Brain Tevreden, his former youth coach at Ajax, says, "Physically, I see Frank in him from back in the day…But technically, I would say he's a better version of Pogba."
All angles w/ @RGravenberch! 🚀#camaja pic.twitter.com/wivkjlLPad

— AFC Ajax (@AFCAjax) March 14, 2022
If Gravenberch can replicate the feat of either player or become better still, that will be quite the career. He knows that sometimes he needs to be told what to do. "If I have to think about ten things at once, it goes wrong," Gravenberch admitted. "I consciously choose to stay calm, I like a relaxed atmosphere around me."
Idol is Zinedine Zidane
However, the player himself likes to compare himself to the former French great.
"My idol in the Champions League was Zinédine Zidane, because of his way of playing, his technique, his intelligence, I really liked him. You try to imitate him a bit, to learn."
Ryan Gravenberch is a…snake?
Yes, indeed. Gravenberch has called himself a "contortionist," explaining, "I am able to slip and turn everywhere. And I have extension legs. Pretty handy too." In another interview, Gravenberch alluded to the qualities of a snake and how he too is "tall, quite narrow and can slip past everyone."
View this post on Instagram
Calm head on and off the pitch
Gravenberch has been described as someone who is a keen listener. He tries to take in all kinds of information and knowledge around him to better his game. Furthermore, Gravenberch also has the matured quality of not getting angry or petulant. Even during rough times while playing, he can be found quietly going about his business.
Loves spending time with family
On holidays, Ryan Gravenberch likes to spend time keeping a low profile. He can be found taking in the sights at the Dutch hip-hop scene or catching up on Netflix. Gravenberch is always down to earth and is not averse to visiting parents or going out with friends at times. His hobbies include biking, swimming and spending major time in the pool.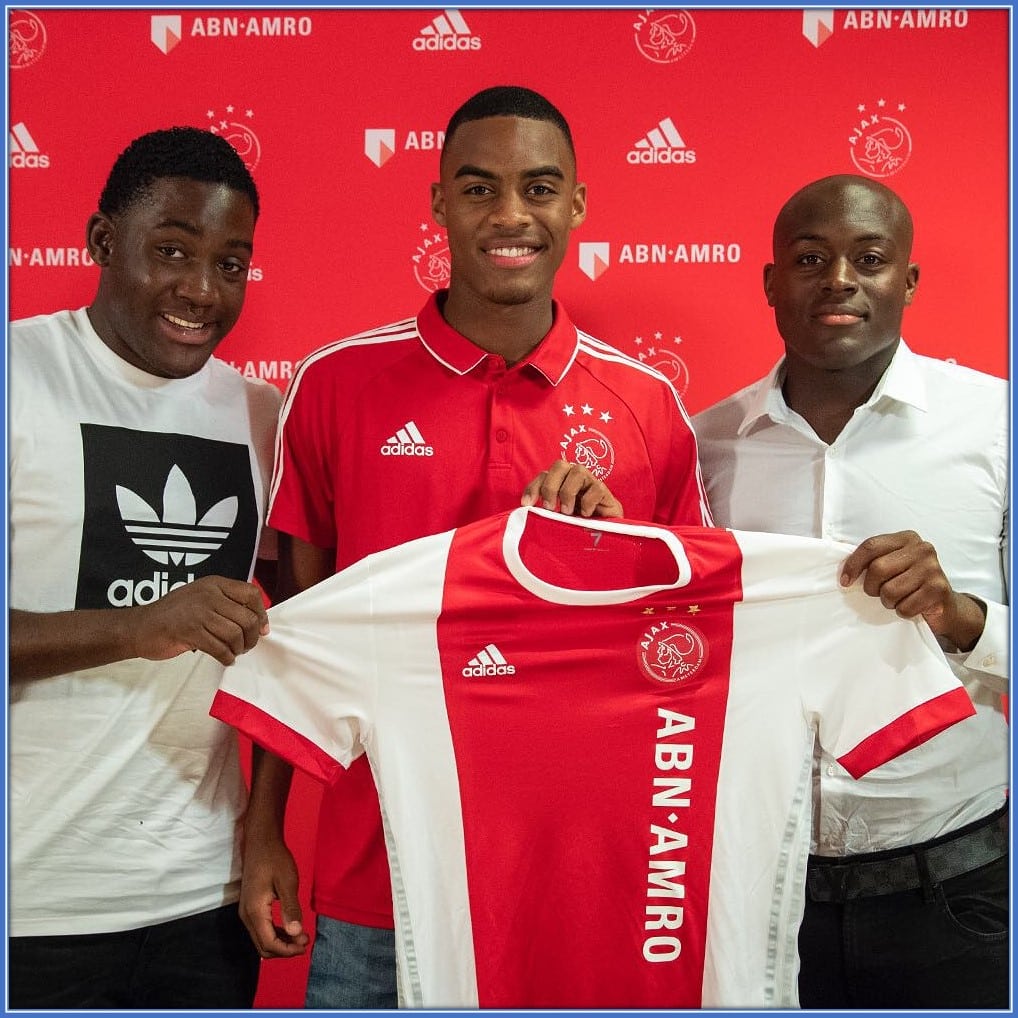 Can be too calm often
As mentioned above, Gravenberch has a cool personality even while playing. However, that has led to some problems in the past as he himself acknowledged. Gravenberch was given the captaincy of his youth team once but was removed soon after. That problem stemmed from the fact that Gravenberch could not galvanize his teammates and often looked lost as a leader.
Loves Ajax deeply
One of the standout things about Ryan Gravenberch is how deep his affection with Ajax goes. Back when he was coming up through the ranks of the youth teams, Gravenberch revealed that he had rejected a number of top clubs.
Never stop dreaming…
Our #ForTheFuture ⭐ is here!#FIFA22 pic.twitter.com/QzVJ9AqIrU

— AFC Ajax (@AFCAjax) February 11, 2022
In fact, his father revealed that after discussing the number of bids coming in from him, the matter was discussed at home. That is when Gravenberch said, "I'm good at Ajax." Moreover, with his contract running out in 2023, Gravenberch is keen to leave this year so that the Dutch giants will be able to receive a transfer fee.