Cristiano Ronaldo has a myriad of individual accolades to his name and has broken many records in his career. The player is 36 years old and it still seems like he is at the top of his game since he was the highest goal scorer of Serie A last season.
Ronaldo has recently been on the headlines for his comeback transfer to Manchester United and it seems like he is hungry for more glory.
Ronaldo has broken many records in his legendary career and is close to breaking more over the next couple of seasons. FootTheBall brings you the 10 greatest records broken by Cristiano Ronaldo.
1) THE ALL-TIME TOP SCORER IN INTERNATIONAL FOOTBALL
Cristiano Ronaldo broke Iranian legend, Ali Daei's record for having the highest number of goals in international football. The player had 109 goals to his name and was level with Daei's tally heading up to the World Cup Qualifiers game against Ireland.
Although he missed a penalty, Ronaldo scored a goal in the 86th and got the winner in the 96th minute which has taken his tally to 111 goals for Portugal. This record will probably stay intact for a while since there is no other player close to this number in recent times. Ronaldo is also not done with his international career and is about to rack more goals making this an impossible record to beat.
2) FASTEST LA LIGA PLAYER TO REACH 150 GOALS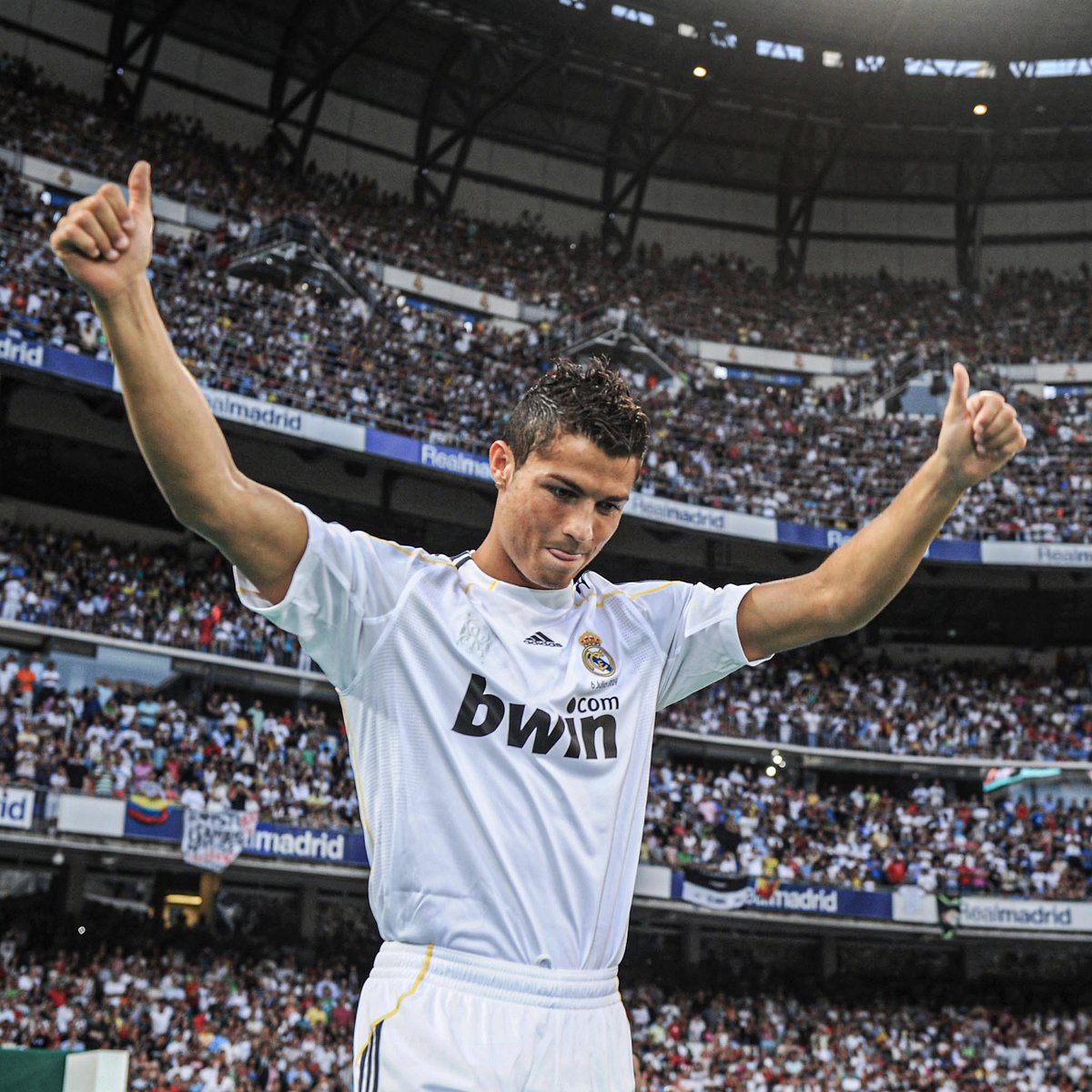 Cristiano Ronaldo is the fastest player in La Liga history to score 150 goals in the tournament. Only a few players ever reach the number in their career and Ronaldo did it in 140 appearances for Real Madrid.
The player also achieved this feat by averaging more than 1 goal per game in his 5th season at Los Blancos. Only 23 players have reached the number in La Liga's history and Ronaldo did the fastest out of them all.
3) 60 OR MORE IN 4 CONSECUTIVE SEASONS
Cristiano Ronaldo between the years 2011-2015 was at the peak of his career and had unlocked his full potential at Real Madrid. In these 4 years, Ronaldo scored 60, 63, 69 and 62 goals respectively making him the only player in the history of football to score more than 60 goals in 4 consecutive seasons.
He also holds the record for scoring more than 50 goals per season for 6 consecutive calendar years between 2010 to 2016 which clearly shows how dangerous Ronaldo was at Real Madrid.
4) MOST GOALS IN A CHAMPIONS LEAGUE CAMPAIGN
Cristiano Ronaldo 👑

2007/08 Man. United 🥇
2013/14 Real Madrid 🥇
2015/16 Real Madrid 🥇
2016/17 Real Madrid 🥇
2017/18 Real Madrid 🥇#UCLfinal pic.twitter.com/WWrX6L6KYG

— UEFA Champions League (@ChampionsLeague) May 27, 2018
Cristiano Ronaldo has won 5 Champions League titles in his career and arguably is the greatest performer of the tournament. In the 2013/14 campaign, Ronaldo won his first Champions League trophy with Real Madrid and he did it in fine fashion. Ronaldo scored 17 goals in the Champions League alone that season making him the record holder of the highest number of goals scored by a player in a single season in the history of the tournament.
5) MOST APPEARANCES AND GOALS FOR PORTUGAL
Cristiano Ronaldo is the greatest player in Portugal's history and has led this club to many victories in his time. Ronaldo is the most capped player having played 80 games for his National team. Joao Moutinho is 2nd on the list and is 44 games behind Ronaldo.
Ronaldo is also the highest goals scorer for Portugal with miles between the next name of the sheet. Ronaldo has scored 111 goals for Portugal and below him, Palueta is the 2nd highest scorer of the national team with 47 goals. It is going to take a long time for any player to even reach close to Ronaldo's number.
6) MOST GOALS IN A PREMIER LEAGUE SEASON FOR MANCHESTER UNITED
Cristiano Ronaldo rose to fame with the Red Devils and even won his first Ballon d'Or at united. The fans are excited to see their legend come back home especially because of the level of football he was playing all those years ago at United. In 2008, Ronaldo scored 31 goals in a single Premier League season which is the highest in Manchester United's history.
Even though Manchester United have many stars in their history books, Ronaldo is the only one to achieve this incredible feat. Imagine the scenes if Ronaldo beats his own record in his comeback season.
7) THE FIRST CAPTAIN FOR PORTUGAL TO WIN A MAJOR TROPHY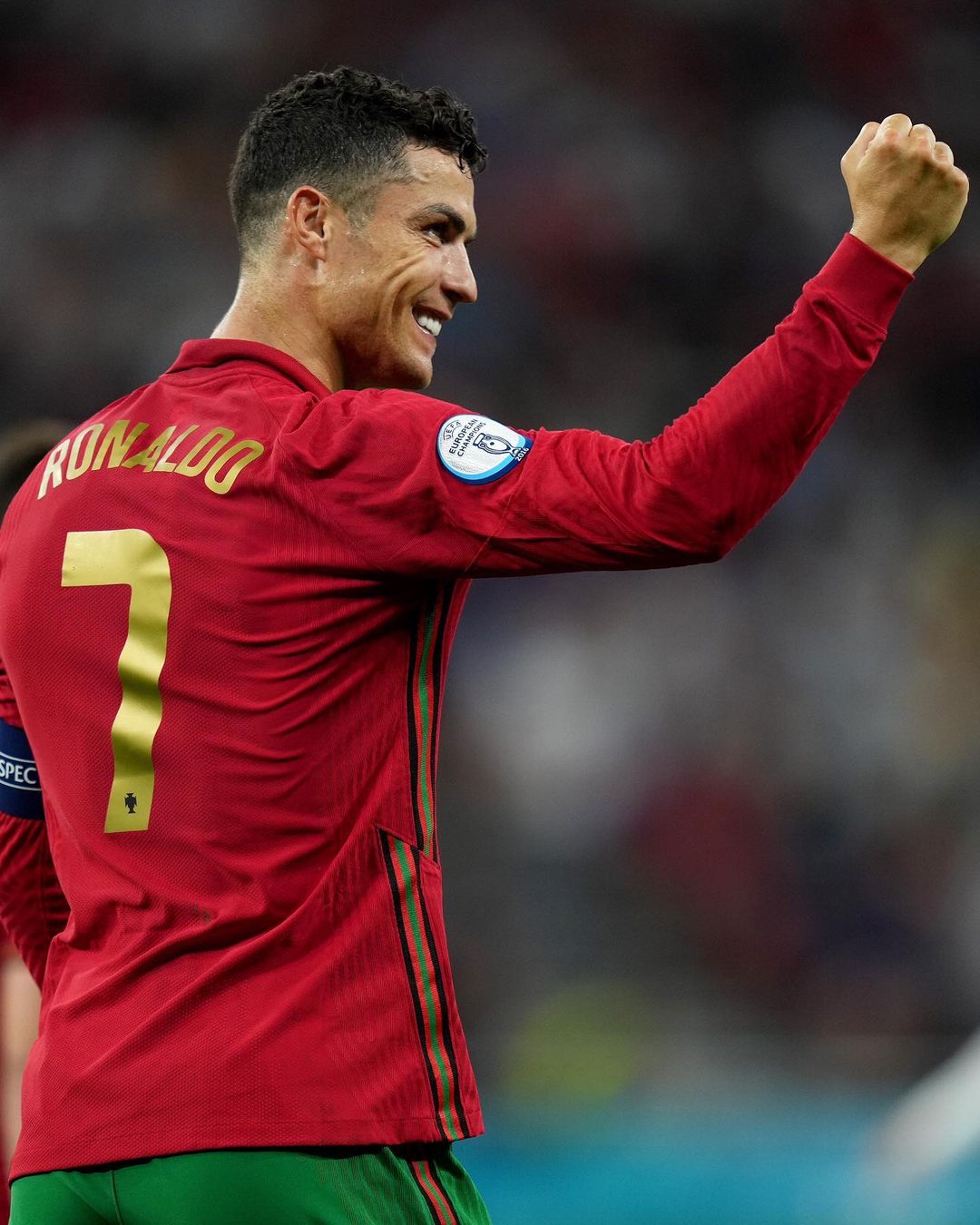 Portugal were majorly the underdogs for the longest time in Europe until Cristiano Ronaldo rose to prominence. Ronaldo was the captain for Portugal in Euro 2016 which was also the first major tournament win for Portugal. Although his team had a dodgy start to their tournament, Portugal pulled themselves together and reached the final with the help of the 3 goals scored by Cristiano Ronaldo.
Sadly, Ronaldo was subbed off due to an injury mid-game in the final but he still motivated his team standing on the sidelines. Ronaldo was the joint highest goal-scorer in Euro 2020 and is also the tournament's highest goal scorer of all time with 14 goals in the competition.
8) CHAMPIONS LEAGUE TOP SCORER
🇵🇹 Cristiano Ronaldo = all-time top scorer for Real Madrid ⚽️

⚽️4⃣5⃣0⃣
👕4⃣3⃣8⃣#UCL pic.twitter.com/eeWhIxjlPg

— UEFA Champions League (@ChampionsLeague) January 8, 2021
Cristiano Ronaldo has dominated the Champions League majorly during his time at Real Madrid. The player has scored 134 in the Champions League making him the top scorer in the history of the competition. Lionel Messi is 2nd in the list and is 14 goals behind Ronaldo. After that Lewandowski and Raul have 73 and 71 respectively.
9) MOST HAT-TRICKS BY A REAL MADRID PLAYER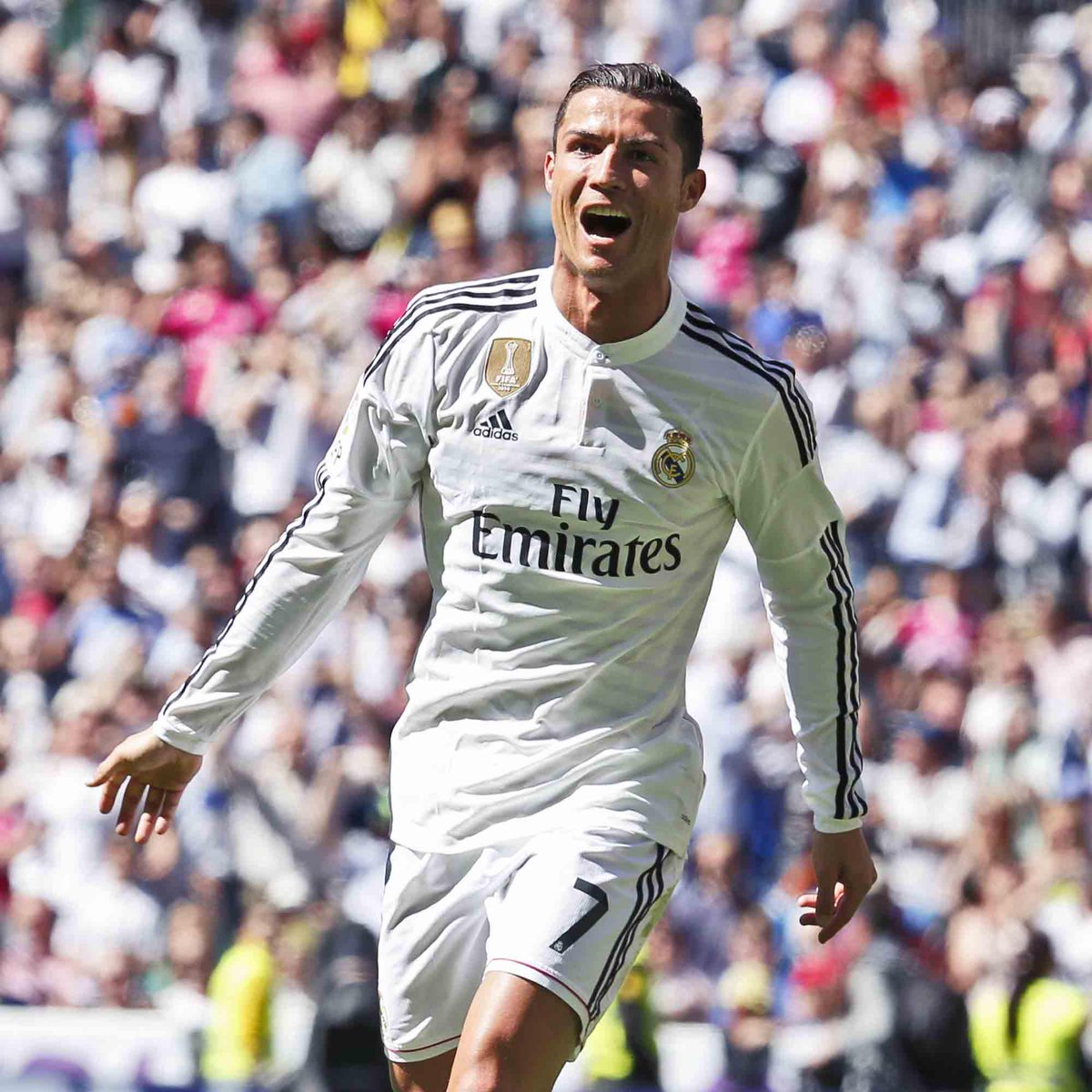 Most players find it difficult to get a hat-trick in their career and on the other hand, Cristiano Ronaldo has scored 34 hat-tricks in his La Liga career. Lionel Messi recently overtook him and his 2 hat-tricks more than his counterpart. But Ronaldo still has scored the highest number of hat-tricks in Real Madrid's history.
10) WON EVERY INDIVIDUAL AND CLUB HONOUR WITH 2 CLUBS
Cristiano Ronaldo has literally won it all at club level. He has won the Champions League, the domestic league and the domestic cups with both Manchester United and Real Madrid.
The player has also won the Player of the Year Award, Golden Boot, Ballon d'Or and even the club world cup with both clubs. Ronaldo doesn't just break records, he makes his own records and ups the game with every season.