Bollywood superstars are loved by billions from across the globe, but these superstars are also fans of football, here are top 10 Bollywood actors and there favorite football clubs.
10. VARUN DHAWAN – BARCELONA
Varun is huge admirer of the Catalan club and is often seen donning the famous maroon and blue jersey.
The 'Desi Boys' star can also be spotted at the Camp Nou to watch his favorite club in action every now and then.
9. ARJUN KAPOOR – CHELSEA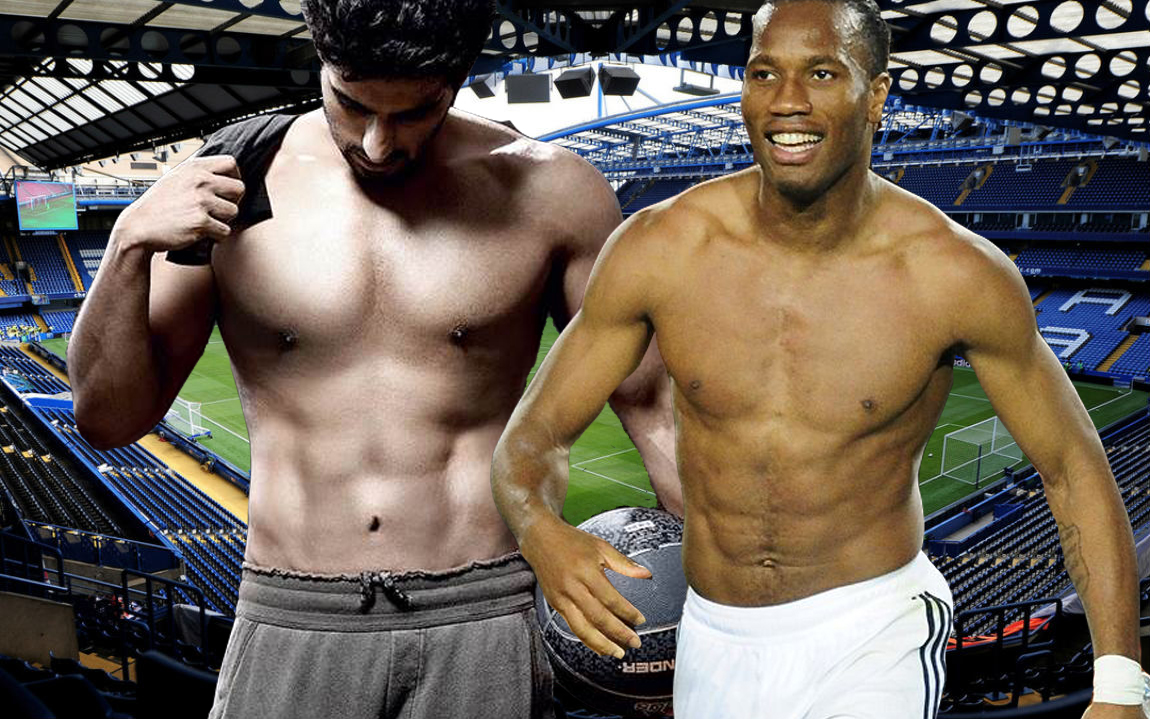 Arjun Kapoor is an avid Chelsea fan and can be found cheering for his team on Twitter, week-in and week-out.
Arjun was also spotted at Camp Nou with Ranbir Kapoor once but it was revealed that he just went there for the experience.
8. JOHN ABRAHAM – BARCELONA
John is a huge Lionel Messi fan and supports Barcelona just for the Argentina captain.
The bulky B'town hunk has often stated that he would have been a footballer if not an actor, although being a Messi fan it was shocking when he received a personalized jersey from Cristiano Ronaldo.
7. SALMAN KHAN – ARSENAL
The 'Dabangg' star from Bollywood is a huge fan of Arsene Wenger and his simple yet elegant playing style.
Salman loves the one-touch passing game that the Gunners play, although he has not been very vocal about his love for the North-London side.
6. SHAHRUKH KHAN – MANCHESTER UNITED
The 'King-Khan' is a huge Red Devils fan and is quoted as once having said that he would like his son to be a footballer and play for Manchester United wearing a number 10 jersey.
Although he has never been spotted at Old Trafford or in a Man United jersey, his love and passion for the club is exemplary.
5. HRITHIK ROSHAN – REAL MADRID
The Greek God look-alike is a huge fan of the Spanish giants and has been singing Hala Madrid for years now.
Hrithik has been spotted at the Santiago Bernabeu on multiple occasions, most recently when he met Gareth Bale, Luka Modric and Karim Benzema while promoting the IIFA Awards in Spain.
4. AKSHAY KUMAR – LIVERPOOL
The 'Khiladi Kumar' is an admirer of former Liverpool skipper Steven Gerrard and it was due to Stevie G and Luis Suarez that he fell in love with the Reds.
Akshay has always been very vocal about his desire to promote sports in India, maybe he could help Liverpool set-up some academies in the sub-continent.
3. AMITABH BACHCHAN – CHELSEA
The 'Shahenshah' of Bollywood is an ardent Chelsea fan, thanks to his son Abhishek.
The BBC's superstar of the millennium is very vocal about his love for Chelsea and is often seen tweeting about the Blues on Twitter – he is also often spotted talking football with the Junior B.
2. RANBIR KAPOOR – BARCELONA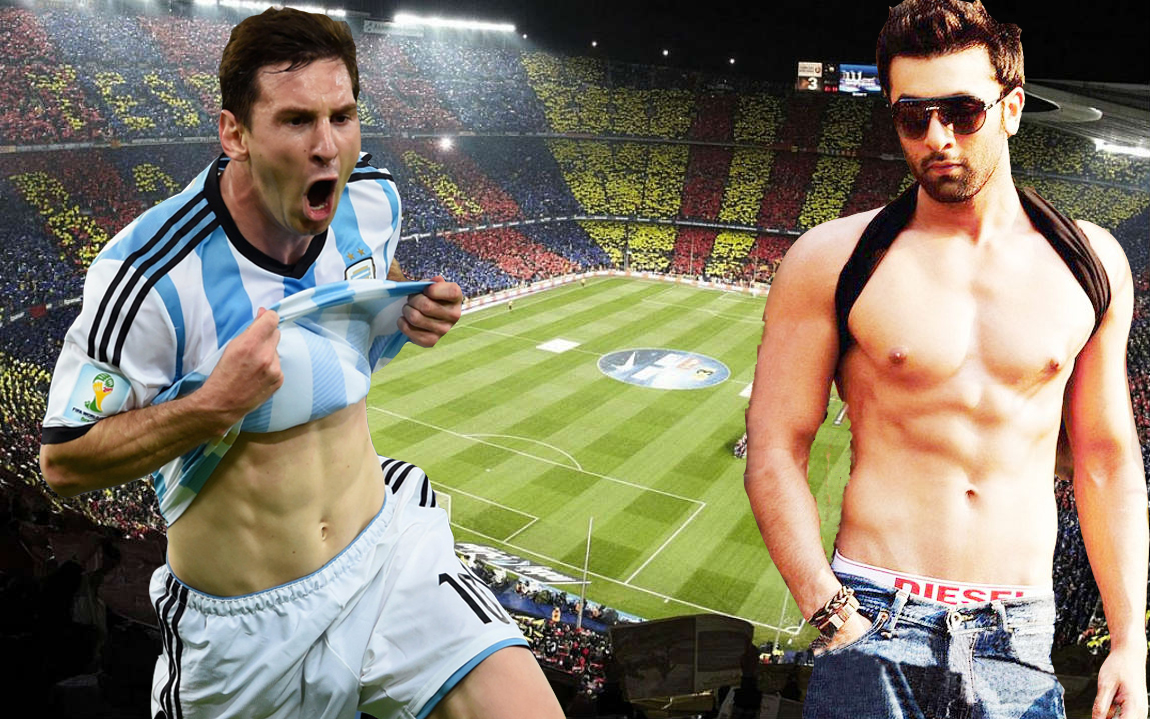 The Kapoor hunk is a self-proclaimed Barcelona and Lionel Messi fan.
The 'Yeh Jawani Hai Deewani' star has even visited the Camp Nou in 2011 when he was given a tour of the stadium and met the Barca first-team stars.
1. ABHISHEK BACHCHAN – CHELSEA
The dashing hunk is a massive Blues fan and can be spotted at the Stamford Bridge every opportunity he gets.
Abhishek has been presented with a personalized jersey on multiple occasions from the club and is often seen with the Blues players. Oh and he also owns the ISL outfit Chennaiyin FC.
The Bollywood star is known for his passion towards Chelsea FC. He is a regular visitor to the home of the London club, Stamford Bridge. Also famous for convincing Big B to join the blue army and was even presented with the club jersey from CEO, Peter Kenyon.