Top 7 Footballers Who Returned To Former Clubs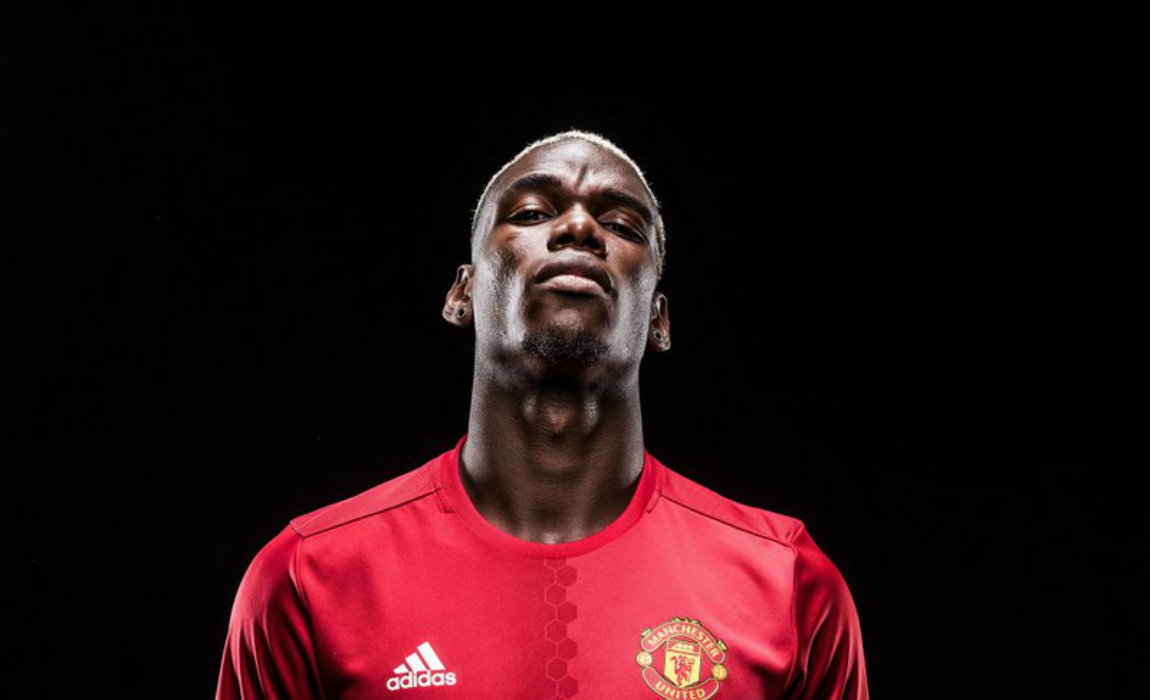 Considered as one of Sir Alex's rarest mistakes in his tenure as probably the best manager the footballing world has ever seen, there did exist a point of time when Paul Pogba was considered as a lesser priority to the likes of Park Ji-Sung, Ashley Young and Tom Cleverley in his stint with Manchester United.
How times having changed so drastically in just a short span of a couple of years is what is clearly evident to each and every football fan across the world. In a matter of just a few more days, Paul Pogba will complete a move back to Old Trafford, who in order to take back his services, will be paying Juventus a world record fee having sold him for just under a million pounds. As we await the completion of the move, FTB looks back at some other players who have taken back a familiar walk to rejoin their former employees.
The world cup winning midfielder who scored the winning goal in the final to send the whole of Germany into ecstasy, broke the hearts of Dortmund fans all around the world when he announced his departure to join the Bavarians at the Allianz. The blow came at the time when both clubs were to compete against each other in an all German Uefa Champions League final.
However joining the most prestigious club didn't turn out to be the dream move the speedy midfielder thought it would be.
Soon he found himself having to make himself comfortable on the sidelines at Bayern, before his patience ran out and he gathered up the courage to return to the club he once deserted.
"I go back to face a difficult path in my home of Dortmund, I will need to convince all fans and people," was the statement the 24 year-old released to the Media upon his return.
Sol Campbell to Arsenal
Once the rock which most opposition strikers feared coming up against, especially during the 2003/04 'Invincibles' season,the Gunners legend was well past his prime when he joined League Two side Notts County in 2009.
But for his recent performances, he stated that the he had made a move to the best club possible with respect to where he was at that specific moment in his life. A five year deal and things seemed to be prospering. One game later and the Englishman's anger got the better of him. Failing to see any future aspirations from the perspective of the owners, Campbell stormed out.
With limited options at age 35, he decided to prove his fitness by training at his old club, and impressed former boss Arsene Wenger enough to gain another stint at Arsenal.
Peter Crouch to Portsmouth and Tottenham
After originally signing for £1.5 million, the giant 6ft 7in Englishman returned for a second spell at Portsmouth in 2008 after a gap of six years.
This time around though, the pompey's had to cough up around £11 million to regain his services.
But he could never regain the form he had during his previous spell with the club, and despite his crazy skills in doing the robot dance as a celebration, after a year, he decided to try his luck at another former club, Tottenham Hotspur
Considered as a legend at the Vicente Caledron, he was named captain of Atletico at the age of just 19. His progress was monitored by the management at Anfield, as they went all out to get their man to Liverpool.
In retrospection the Spaniard did not disappoint and took the Reds to new heights with his skill and goal scoring abilities. But the never settle attitude, made him complete a British record fee of £50 million to Stamford Bridge but unfortunately things went downhill from there on, eventually seeing the World Cup-winner seeking refuge back at his boyhood club.
"I felt lost and I didn't know what to do and where to be," claimed Torres as he arrived back in Spain.
It's one thing to return to a club knowing you've deserted them and another to return when you have no other options, but returning to a triumph and the welcome arms of fans is priceless and that's exactly what happened with El Nino as he made his way back to being an impactful player of the squad.
8 years of complete dominance as the beast of Ivory Coast went on to achieve what he could have possibly ever imagined in his time at the Stamford Bridge, establishing himself as a legend.
Once leaving Chelsea, although he had short spells with both Shanghai Shenhua and Galatasaray, travelling the globe could not affect his feelings towards his first and only love.
In 2013, The Blues had welcomed back former manager Jose Mourinho, but 2014 saw Drogba's arrival, sparking an overwhelming sense of nostalgia around Stamford Bridge as fans relished in their first Premier League title since his departure.
Henry to Arsenal
Although arriving back to North London as a part of a two-month loan, the Frenchman's presence was enough to make the whole of Emirates want to blow the roof off in excitement. Such was the presence that the Gunners Legend carried with him, which helped boost the much-needed morale back in the Arsenal squad of that time. Every time the man, who was one of the biggest influences right from the time of the 'Invincibles' season, touched the ball, the fans would scream his name. That's what he meant to the club. Simply put, Thierry Henry was and will probably always remain Arsenal's all time best.