Versatility is one quality that helps players thrive in the modern game. With competitions for places increasing, a player must be comfortable playing across multiple positions to have a top career. But the ability to relocate to a new position altogether is unparalleled. Few players have thrived after switching positions in their careers. Trent Alexander Arnold is the recent player on a long list trying to shift from his natural position in order to fulfil his potential.
Liverpool talisman Trent Alexander Arnold is a crucial player for his side at such a young age. His ability to influence games from right-back was extraordinary. Trent was universally praised for his vision and impeccable passing range. With his skill set, there were shouts of a move to midfield. It finally materialized when he played in the midfield for England. In a new position, Trent struggled initially against Andorra before finding his feet as a midfielder. He was making few late runs and tried his usual crossing.
Klopp on Southgate playing Trent Alexander-Arnold in midfield 👀 pic.twitter.com/da47IQYzsH

— ESPN UK (@ESPNUK) September 10, 2021
Trent's manager Jurgen Klopp was clearly dissatisfied with England coach Gareth Southgate's tactics. He said he didn't understand why Southgate moved the world's best right-back into a midfield role. With Klopp voicing his concerns, many Liverpool fans also felt it was wrong to move him out of position.
Since Trent played only one game, it is tough to judge where his true calling lies. Trent's dilemma would take many years and chances for us to judge.
If Trent does move and enjoy his best years in midfield, he might join these elite players who have succeeded after switching their positions.
10)MICHAIL ANTONIO
FULL-BACK TO STRIKER
West Ham have searched the country and the continent for a striker to solve their striking problems. It ended disastrously with the expensive signing of Sebastien Haller. But the Hammers always had a solution on their hands. All they had to do was unleash the beast named Michail Antonio. The Jamaican international played as a right-back and left-back for them initially. But the appointment of David Moyes changed Antonio's fortunes as he unshackled him.
🔥 In fine form 🔥

Your @EASPORTSFIFA Player of the Month is @WestHam's 🔝 #PL goalscorer: @Michailantonio#PLAwards pic.twitter.com/pdzwTT7I6k

— Premier League (@premierleague) September 10, 2021
Antonio is a strong player with incredible pace, holdup play and clinical finishing. He was bogged down by injury problems initially but he managed well to stay free recently. Ever since the Project Restart, he was deployed as a lone striker and recorded staggering numbers. Continuing his form in the new season, he is leading the golden boot charge. Antonio also became West Ham's all-time leading goalscorer recently. From a bit parts player to an undroppable one, some journey that.
9)RYAN GIGGS
WINGER TO CENTRAL MIDFIELD
Ryan Giggs was a tricky left-winger in his prime days. He was blessed with a magical left foot. He had everything one can ever desire from a winger. Pace, directness, skill, eye for an assist or a goal you name it, you have it. His goal against Arsenal in the semifinal of the 1999 FA Cup was a wonderful example. But as he lost his pace late in his career, he had to adapt to sustain at the top level.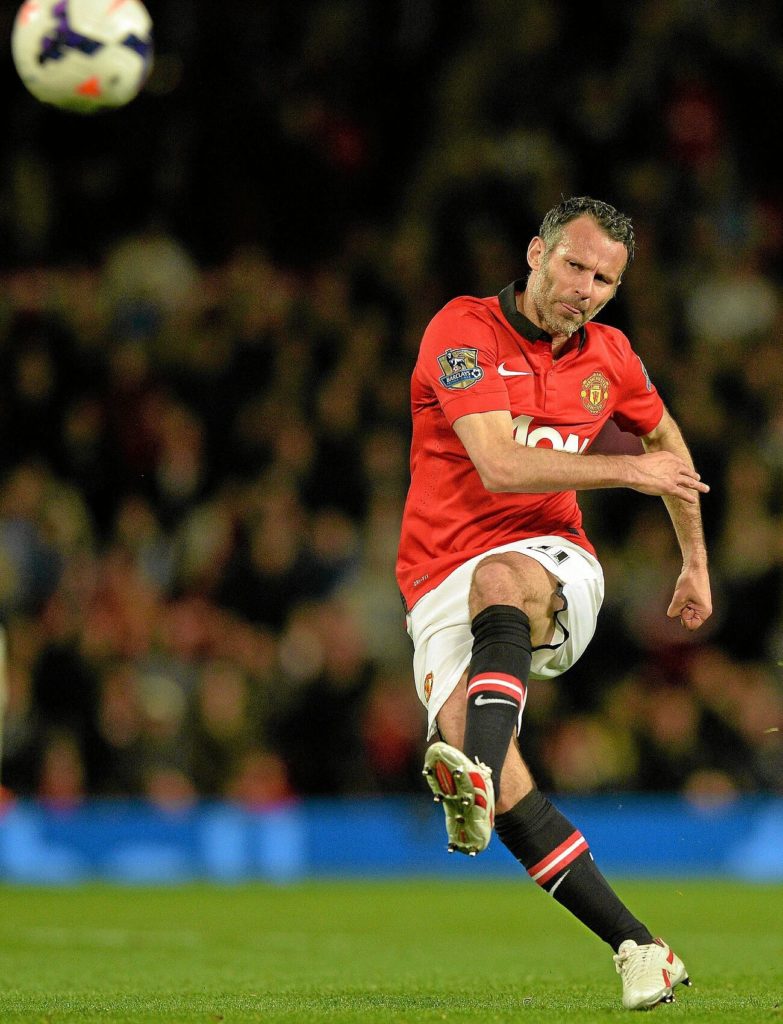 Giggs has footballing intelligence of the highest order and used it to move into central midfield seamlessly. He was a calming presence on the ball as he grew older. He used his wand of a left foot to weave magical passes to explosive forwards like Wayne Rooney and Ronaldo. He became a master of the art soon as he played till his retirement in that role.
8) THIERRY HENRY
WINGER TO STRIKER
Carlo Ancelotti is a legendary manager and a perfectionist with minimal mistakes. But you should the gravity of it when he says he failed to realise Thierry Henry wasn't a winger. Had Henry been a winger, the world would've missed out on one of the best strikers in the world. Henry arrived at Arsenal from Milan as a winger. After seeing him struggle, Arsene Wenger shifted him centrally and made him a striker. Henry didn't score for seven games and wanted to go back to the wing. Wenger wanted him to be patient and what happened next was history.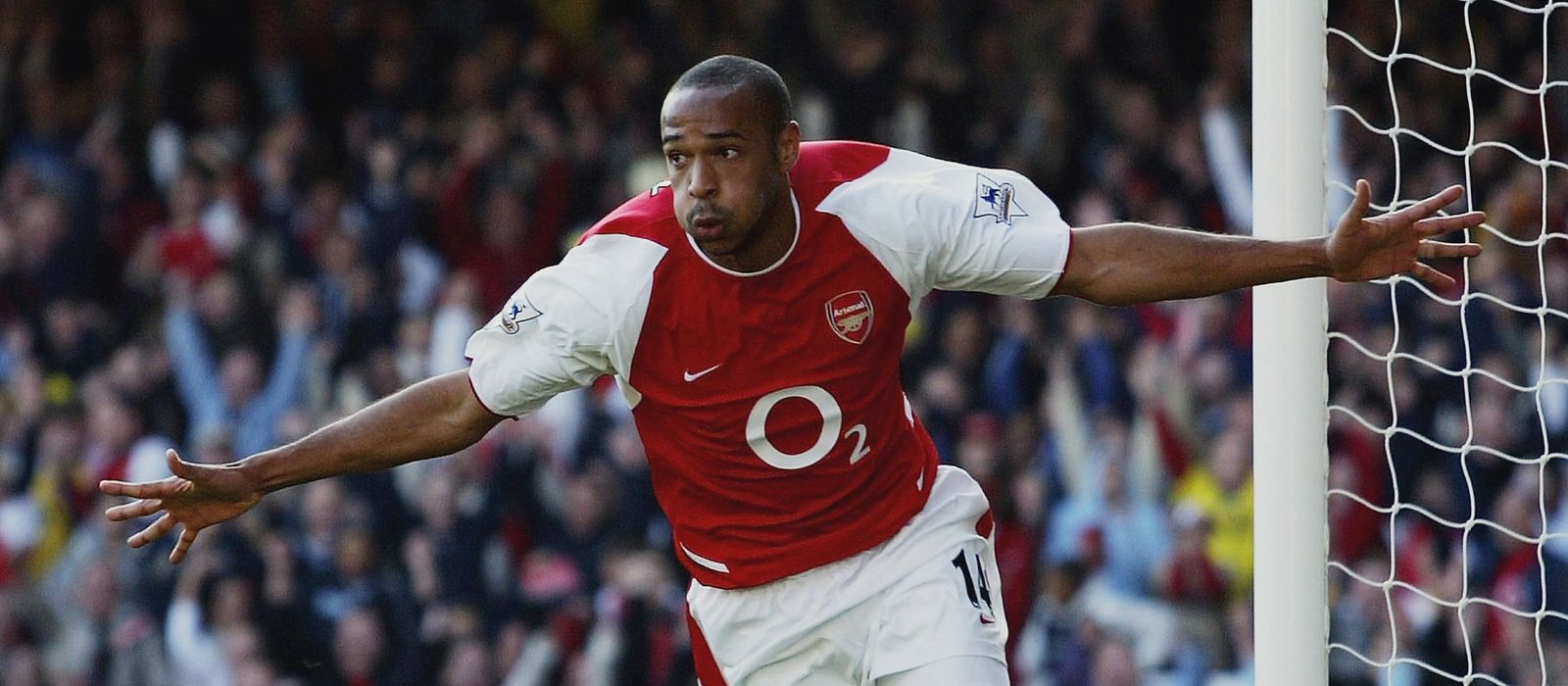 Henry waited to score his first goal and once it was in, he never looked back. Henry went on to score 228 goals in 376 games for the Gunners proving Wenger right. He was a key member of the legendary invincibles class of 2004. Henry's pace, skill and lethal eye for goal made him a fearful striker. He is often regarded as the best ever foreigner to play in the Premier League.
7)GIANLUCA ZAMBROTTA
WINGER TO FULL-BACK
Zambrotta started his career as a winger. He was a good player but that was all he was going to be if not for the drastic change brought by his managers. Italian football was in no need of pacy wingers during Zambrotta's time as their philosophy was based on solid and compact defences. Thanks to Zambrotta's versatility he was ready to adapt to being a wing-back.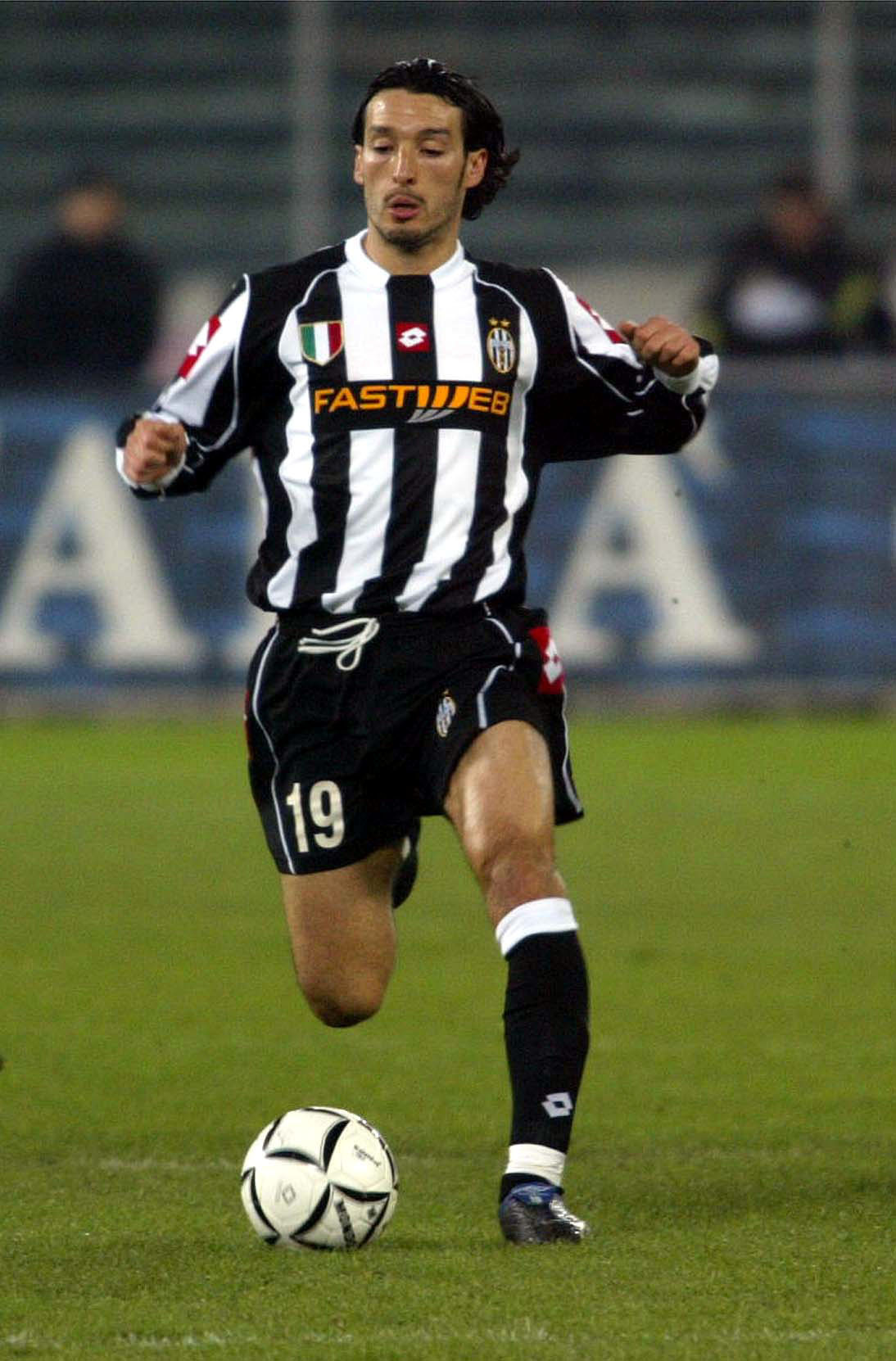 He enjoyed most of his success as a wing-back or a full-back on both wings. His attributes were best used as a wingback. He had a wicked cross on him and was sound defensively with his shrewd tackling. Zambrotta thrived under Ancelotti at Juventus and formed a fearsome defence with the likes of Fabio Cannavaro, Lilian Thuram and Mark Luliano. He also moved to Barcelona enjoying formidable success.
6)ANDREA PIRLO
ATTACKING MIDFIELD TO DEFENSIVE MIDFIELD
It might be this bearded maestro who glamourized the deep-lying playmaker role. Pirlo was so good at that role that he inspired an entire generation to take up that role. The word Regista was also learned by many throughout the world for the first time. But you would be wrong to assume that Pirlo was always a deep-lying playmaker.
The Italian magician started as an attacking midfielder Brescia and continued it at Inter and Reggina. He was good as a trequartista but the move to AC Milan changed everything for Pirlo. Carlo Ancelotti deployed him a bit deeper in the midfield to use his vision and passing to dictate the tempo of the games. This worked like a charm as Pirlo became the best in his position and a world-class performer. He even continued that success at Juventus as he enjoyed tremendous success with club and country. Pirlo thanks Ancelotti for the change that built his career.
5)GARETH BALE
FULL-BACK TO WINGER
Perhaps the biggest success story on the list. The world could've been devoid of an all-time great if not for this change. Gareth Bale started out as a left-back at Southampton. The Welsh international continued his development and was signed by Tottenham. He played as a backup to Benoit Assou-Ekotto. However, it was the tactical change made by Harry Redknapp that altered Bale's fortunes. Bale was a jinx for Tottenham as they didn't register a single win in all 24 games he has played as a left-back for them.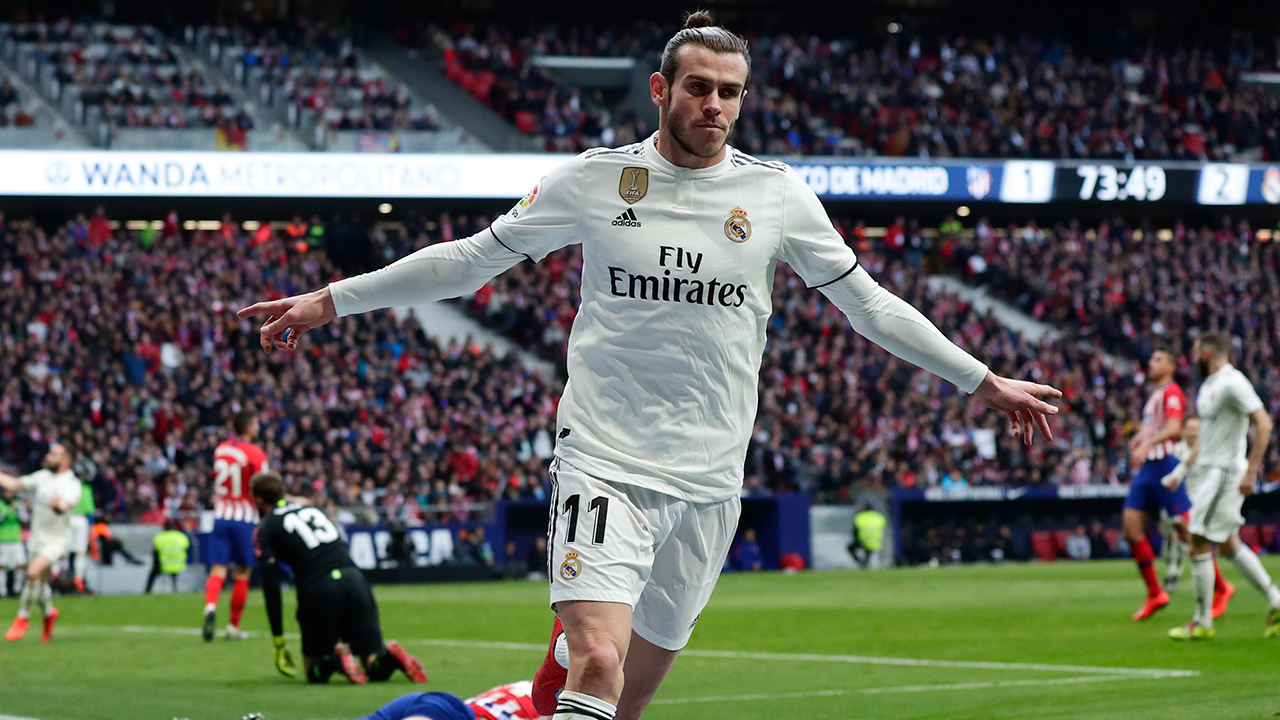 As soon as he became a winger, Bale's pace and skill and finishing ripped the league apart. He was terrorizing Premier League defences on his own in the 2009/2010 season. By the 2010/2011 season, Bale was a Champions League player and was a nightmare for Inter Milan. Similar form meant he earned a move to Real Madrid and became the costliest player then. At Madrid, he became a world-beater along with the likes of Ronaldo and Benzema. Bale won everything at the club level and is considered a legend of the game.
4)SERGIO RAMOS
FULL-BACK TO CENTRE-BACK
Sergio Ramos was already billed as a generational talent during his time at Sevilla. He was a right-back bursting with confidence and world-class ability. Real Madrid in a controversial manner took him to Santiago Bernabeu and made him the costliest defender in Spain during that time. He was used at that position only initially at Madrid. But under Jose Mourinho, he made the switch to centre-back.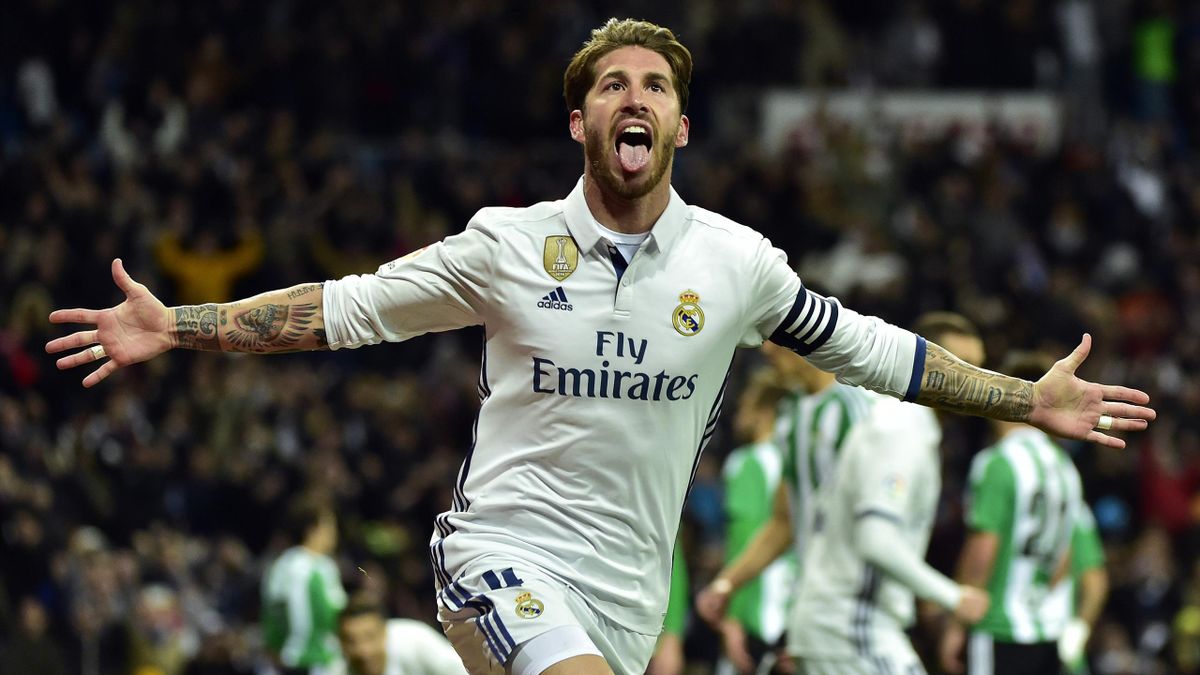 Ramos became a rock at the back for Los Blancos as he formed an unbreakable partnership with Pepe first and then Raphael Varane. His reading of the game, aerial prowess and tackling were second to none. The ability to score in big games and perform made him one of the greatest centre-backs of all time. Ramos even enjoyed tremendous success with the Spanish national team at centre-back as well. The Spaniard now moved to PSG and looks to guide them to an elusive Champions League title.
3) RUUD GULLIT
FORWARD TO MIDFIELD
Chelsea turned quite a few heads when they signed the Dutch legend Ruud Gullit. Gullit enjoyed unparalleled success with club and country. He was the biggest signing in the history of the nascent Premier League in 1995. Gullit played as a striker for Milan and at Chelsea, he tried a different role as he wanted to experiment. His manager Glenn Hoddle used him as a sweeper in front of the defence.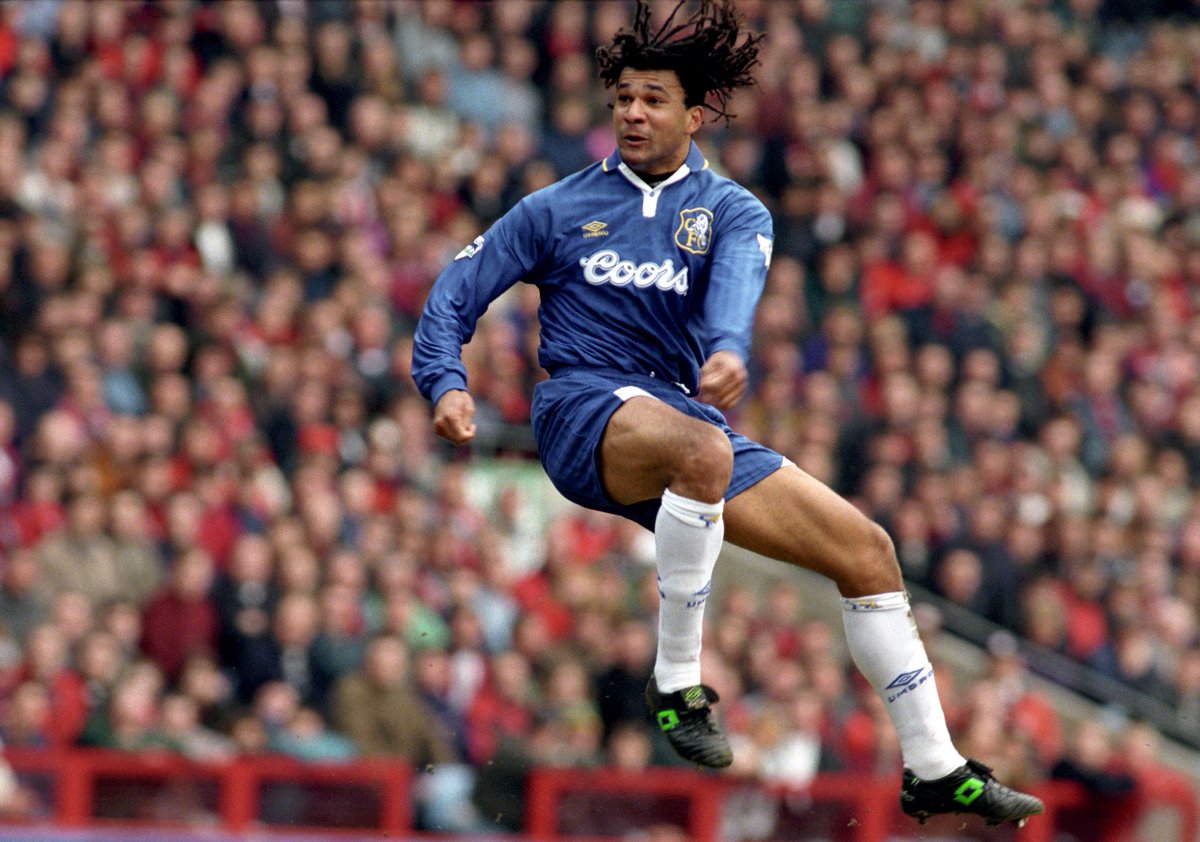 Gullit was a world-class performer and started impacting games from the deep. But it was limiting his overall output and Hoddle wanted him to play higher up in the midfield. Gullit adapted instantly in the attacking midfield role. He scored goals and won games for them and finished as runner up to Eric Cantona as Footballer of the Year. He had two more impactful seasons at London and said he enjoyed his football the most in London with his positioning on the pitch and the support he received off the field.
2)PHILIPP LAHM
FULL-BACK TO DEFENSIVE MIDFIELD
Phillip Lahm is a manager's dream. He is a perfect professional, well-disciplined, extremely talented and versatile. The German honed his skill as a full-back on either flank and was world class already. But a certain Pep Guardiola altered the course of Lahm's career in its twilight. He thought that Lahm's vision and the passing range was better used further higher the field. Pep thrust Lahm into the heart of the midfield as a defensive midfielder.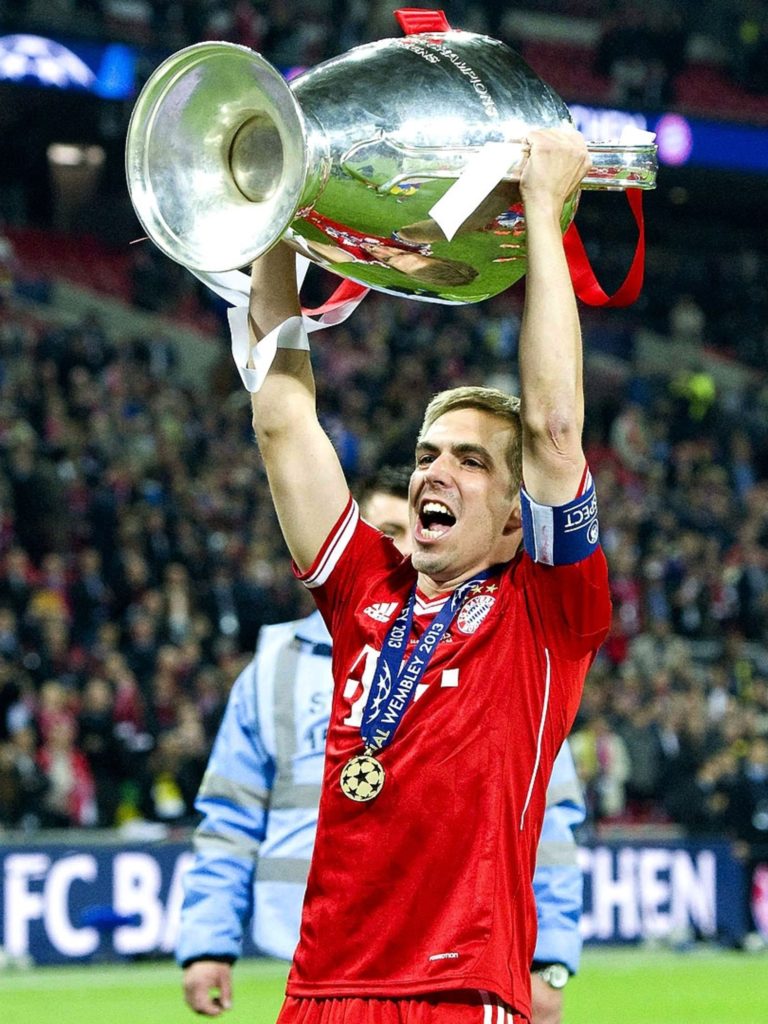 Lahm put in world-class performances in midfield. His tendency to ready the game and put tackles to perfection. He recycles the ball efficiently and progresses it forward to kickstart attacks. He became the Mr Versatile at Bayern. Lahm played an important role in Germany's triumph at the 2014 World Cup. At the latter stages of his career, he passed the baton onto Joshua Kimmich as the next Mr Versatile.
1)CRISTIANO RONALDO
WINGER TO STRIKER
Arguably the greatest player of all time, Cristiano Ronaldo is still going strong at the age of 36. The legendary Portuguese international had to adapt in order to continue flourishing. A skilful and pacy winger in his prime, Ronaldo achieved wonders and quite a few Ballon d'Ors. But as time went by and Ronaldo lost a yard of pace, he moved further inwards from the wing and became a striker.
Ronaldo has been playing as a striker ever since he moved to Juventus in 2018. The role suited him perfectly as his instincts and clinical finishing thrived on the service provided by others. He was also relieved of chance creation and had to only focus on finishing the chances he gets. Ronaldo won back to back Scudettos with Juventus in his first two seasons and won the Golden Boot in his third season. Ronaldo now returned to Manchester United with an eye on trophies by scoring crucial goals.