South American players which were in danger of serving a five-day ban from playing club football for their respective clubs in Europe will now surely breathe a sigh of relief after they all were exempted from the aforementioned embargo.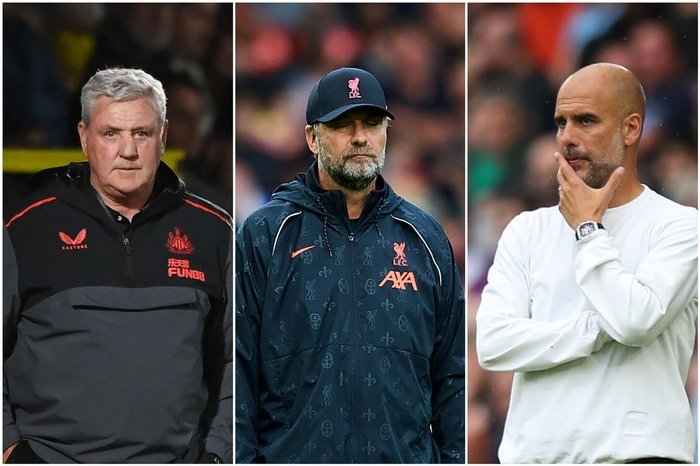 Eleven players from eight different clubs in the Premier League were banned from playing for their clubs in the English top-flight this season after they did not join their respective nations in the recently concluded international break.
And managers in the Premier League were perplexed by the prospect of having to do without some of their key players during gameweek 4 of the English top division this weekend.
SOUTH AMERICAN PLAYERS FREE TO PLAY THIS WEEKEND
Some Premier League clubs had earlier refused to release their South American players knowing that they would have to quarantine for at least 10 days upon their return from red-listed countries.
In return, FIFA invoked Article 5 to prevent such players from featuring for their club sides this weekend in the domestic league (the Premier league in this case) – this all led to confusion regarding the availability of these players.
People coming from red-listed countries to the United Kingdom require a mandatory 10-day period of quarantine in a hotel along with undergoing two Covid-19 tests before they are permitted to leave their quarantine premises.
But, now it seems that FIFA has relented and allowed these very players to represent their clubs this weekend. If they had not allowed this, then Liverpool and Jurgen Klopp would have been forced to do without Fabinho, Allison and Roberto Firmino against Leeds at Elland Road.
Elsewhere in the East Midlands, Pep Guardiola would have been racking his brains to set up a decent enough starting line-up in the absence of Ederson Moraes in goal and Gabriel Jesus up front (City's only recognised forward this season).
LIFT ON BAN COMES AT AN OPPORTUNE MOMENT FOR MANAGERS
Along with Brazilian players, other players too from the Americas – including Chile, Paraguay and Mexico – will also be able to take part in the proceedings of gameweek 4 in the Premier League.
This means that Raul Jimenez will be able to play for Wolverhampton Wanderers as Bruno Lage's charges visit newly-promoted Watford at Vicarage Road later this day.
Newcastle United manager Steve Bruce was already optimistic about Miguel Almiron playing for the Magpies this weekend when they visit Manchester United at Old Trafford on the day when Cristiano Ronaldo could make his second debut for United.
"A bit of common sense has prevailed, and he's available for selection so we're extremely pleased" the Englishman was quoted saying.
German manager Jurgen Klopp was similarly confused before the ban was lifted on his team's South American players.
"I have no idea when I can expect a solution. It would be nice to use the players (in training today) that I want to play on Sunday.
"In the end the only (people) who get punished are the players and the clubs – and we have nothing to do with the whole organisation around. It's like, 'What is happening?" he said on the matter before the ban was lifted. But curiously, players from Argentina will still not be able to play for their respective clubs this weekend.
This development comes even as players from other South American associations are being given the green light to play for their sides in the English top division this weekend.
Therefore, players such as Emiliano Martinez, Emiliano Buendia, Giovani Lo Celso and Cristian Romero will not be able to play for their clubs apparently during gameweek 4 of the Premier League.
Meanwhile, Brazilian player Richarlison didn't have to face such a difficulty as Everton and the Brazilian FA share a brilliant rapport after the Merseyside club let Richarlison play for the Selecao in the Summer Olympic Games in Tokyo in July and August this year.