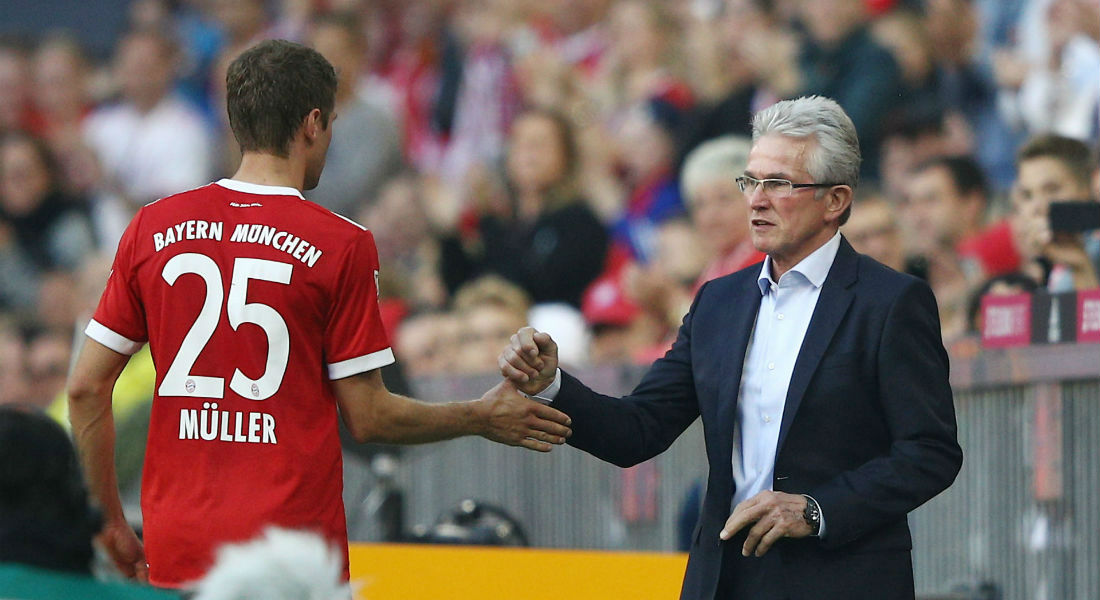 "I Want A Relationship Of Trust With My Players," Says Bayern Coach
Harmony and easiness seem to surround him naturally. He led a struggling Bayern Munich back on track when taking over the challenging job as the Bavarians' manager on October 9th, 2017. At the moment, every possible title seems to be within reach.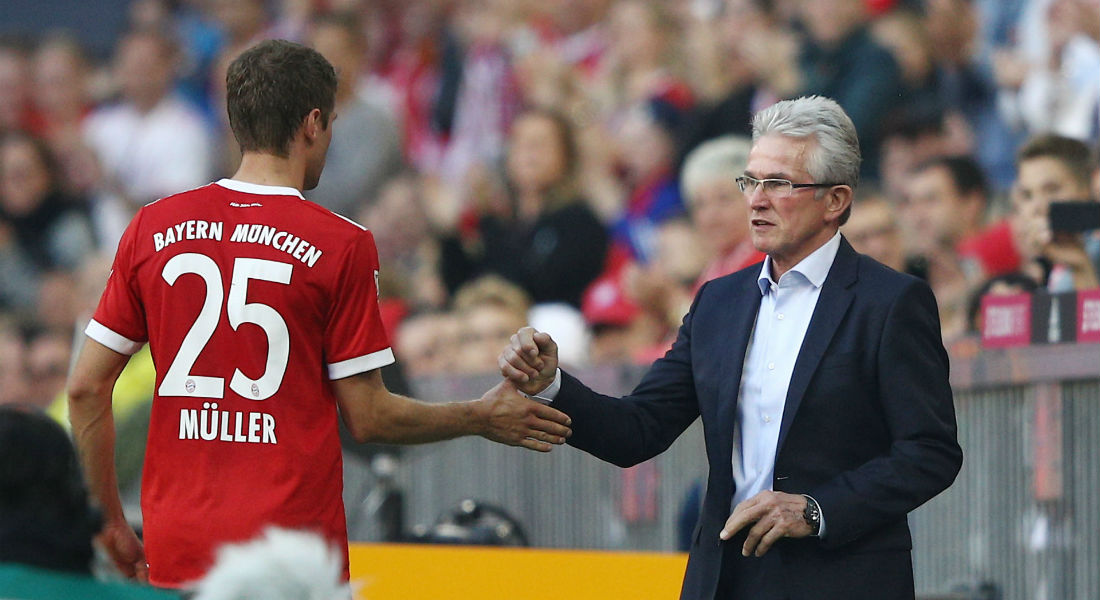 Jupp Heynckes turns up for an interview in his lunch break. He's consuming a small bottle of water and is wearing a white Bayern shirt with his initials on it.
Heynckes only starts talking after everyone in the room receives a handshake. He looks everyone right in the eyes.
So what is the secret behind the man who twice won the Champions League (1998 Real Madrid/2013 Bayern) and after a break of four years returned to the front line at the age of 72?
Heynckes loves to tell the story of Chelsea club owner and billionaire Roman Abramovich trying to convince him to join his side and offering him the world after he had won the 2013 treble. Paris St. Germain wanted to woo him too by promising to fly in the country's best cooks to turn negotiations in Heynckes' country house into a unique gourmet event.
"I was done that time with coaching," he remembers.
The 2013 treble winner told Xinhua not to underestimate Real Madrid in this season's Champions League despite them struggling in La Liga. The Spaniards are his favorites to win the duel against Paris St. Germain in the last round of 16. "Real is very experienced in international games, and in my perspective, this will make the difference," Heynckes commented.
Like Abramovich and Paris officials a few years ago, Bayern president Uli Hoeness is full of admiration for Heynckes and he is trying to convince him to stay. Heynckes is insisting on retiring for good at the end of the season. Until then he is doing old friends a favor and relying on the coaching skills he has acquired over the years.
Heynckes combines modern management with empathic abilities like no other coach, says Hoeness. "He is taking care of everything around the team; he is a dream for us."
A fundamental cornerstone of the manager's work is his conviction that every human has the same value despite his position in the group. He is strongly counting on a relationship of trust and reliability with his players and says inherent authority is important. "It does not matter what religion he follows or what color his skin has. I try to be genuine and honest and build a relationship based on trust," he stressed.
The former striker said his greatest strength is "that I trust players, but at the same time players know they can trust me…" the Munich coach underlined this point adding that "it is hard work every day. It is about caring for each other constantly."
Despite having been educated in an older generation of coaches, he is fond of modern science in football.
According to Heynckes modern data is helpful but it should be supplementary, the data gained from the experience of the players should take precedence.
A key topic in football in his perspective is the daily work on football basics.
Heynckes tells the story of Simon Rolfes, a German international from Bayer Leverkusen, who once spoke about him as his best coach ever. "He corrected us; he told us how to get into best position to play the ball and how important basics are," Rolfes says.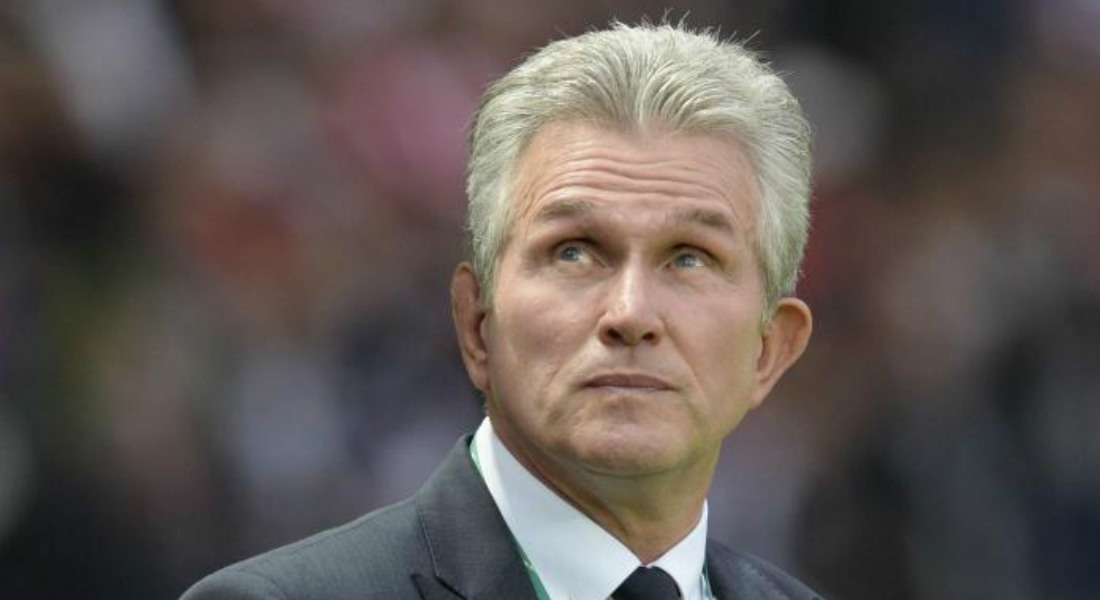 Heynckes is convinced that to provide advice and support is what a coach has to give next to tactical patterns.
Every player has to know precisely what his role is. One can easily see who is an excellent footballer by investigating his movements. "Does he go for the right spots in the appropriate speed, is he a smooth part of an attack. In 2013 we won the treble because we found the right balance between a positional game and the ability to explode forward," Heynckes said.
The Champions League is going to be a challenge as top teams have invested a lot of money.
"In many cases, not money they [the teams] gained by their effort but from outside investors. Due to that development, it is getting harder for the Bundesliga to be successful in international football as it is for Bayern Munich," Heynckes commented.
Talking about Champions League opponents, Heynckes mentioned cycles the big teams have to go through.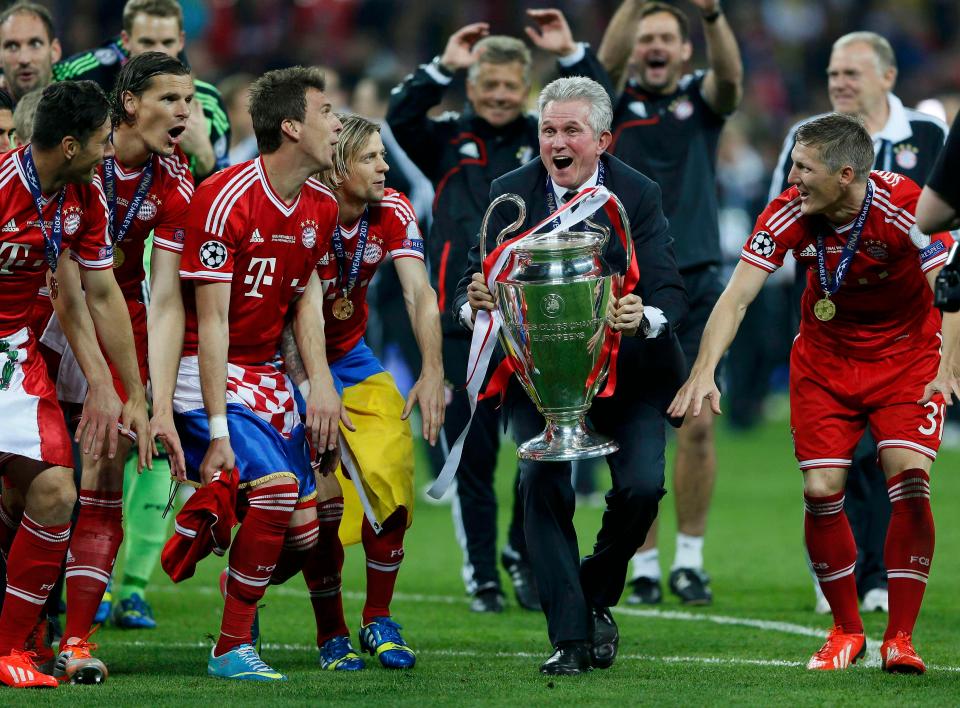 "At present people say the English Premier League is the best league. I think the clubs still need to prove that in international competition. Real Madrid struggling in the league I regard as natural after having won the Champions League twice and the Spanish title," Heynckes said.
Bayern Munich would hope their manager can stay on for another year, but it's looking increasingly like this season might be the last time the Heynckes will lead his troops into battle.
Fans of Bayern Munich – all football fans really – should enjoy it while they can.