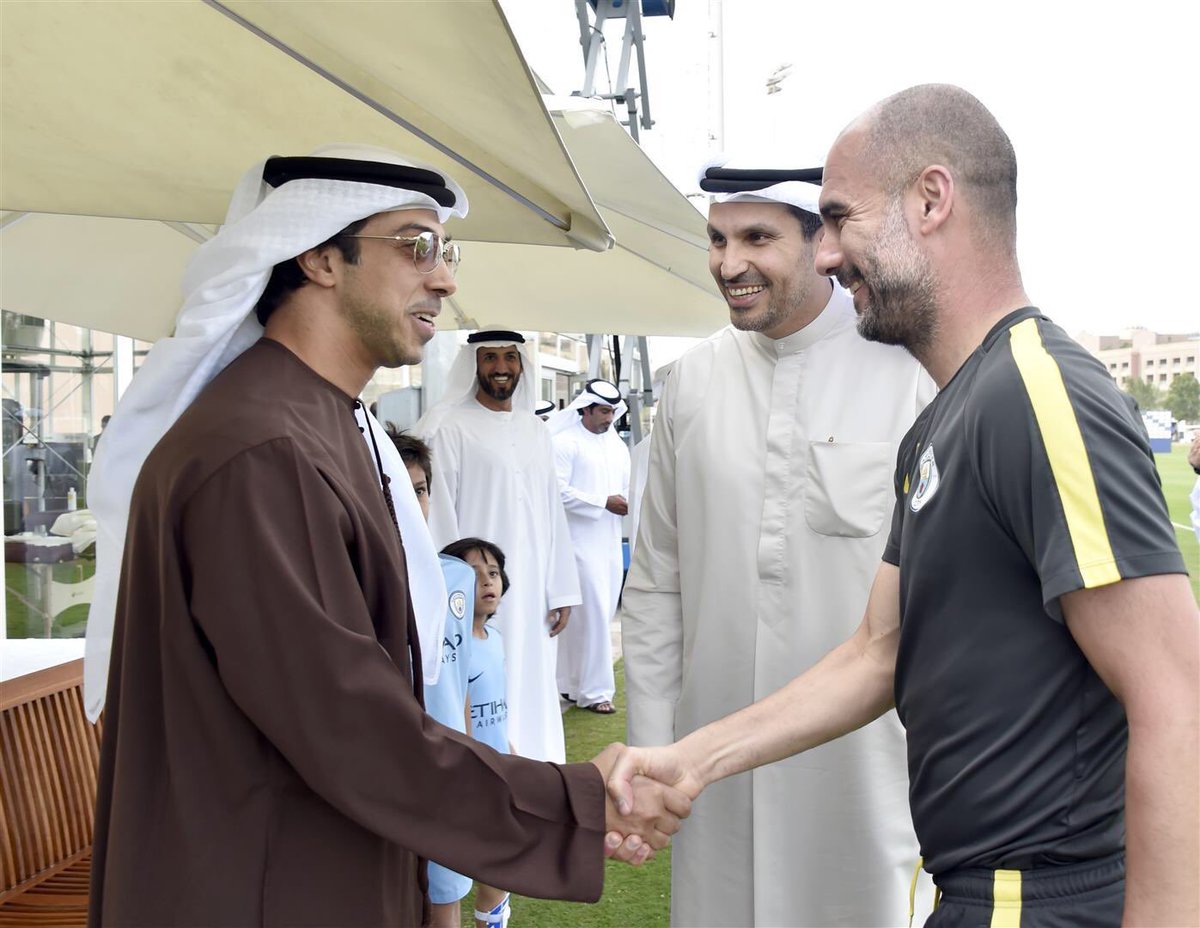 Pep Guardiola In For A Long Haul At Manchester City After Successful Meeting With 'Very Happy' Sheikh Mansour
Manchester City are hoping to tie Pep Guardiola to a new long-term contract.
Shiekh Mansour, the owner of the Premier League giants want Pep to stay at the club for a "long, long, long, long time".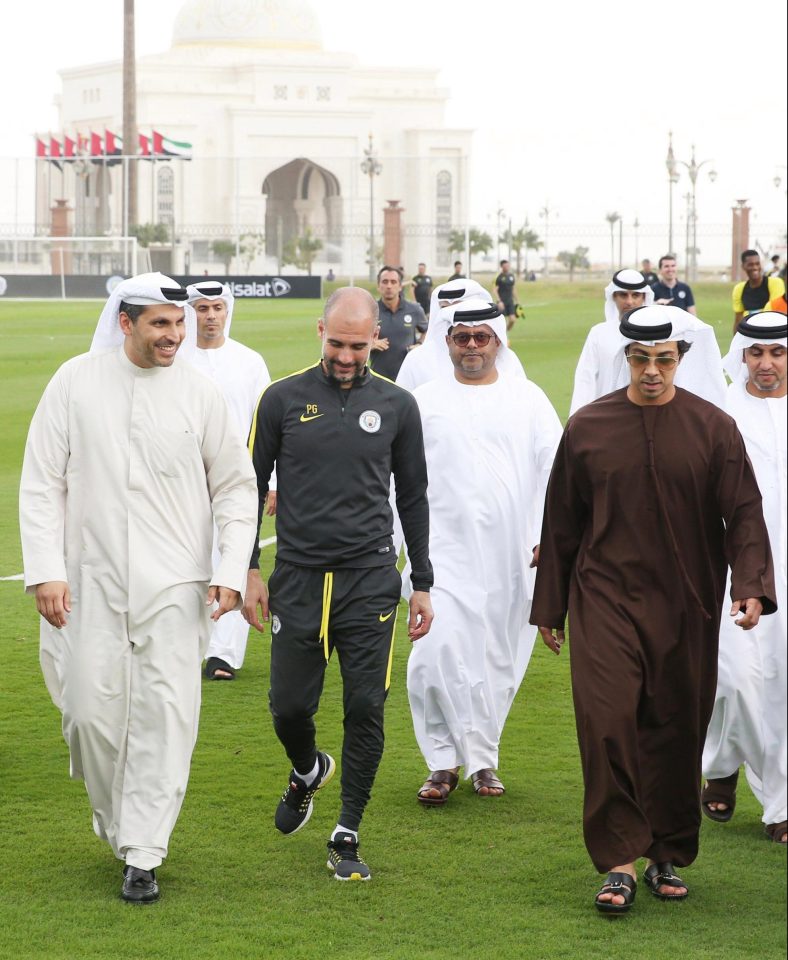 Pep signed an initial three-year deal with the Citizen's, but has on numerous occasion suggested that he is open to extending his stay.
Guardiola took his squad to Abu Dhabi last week and had a lengthy discussion with the owner who bought the club in 2008 but has not visited the club since 2010.
The Spaniard returned to England convinced that he was welcome to stay at City for as long as he wants.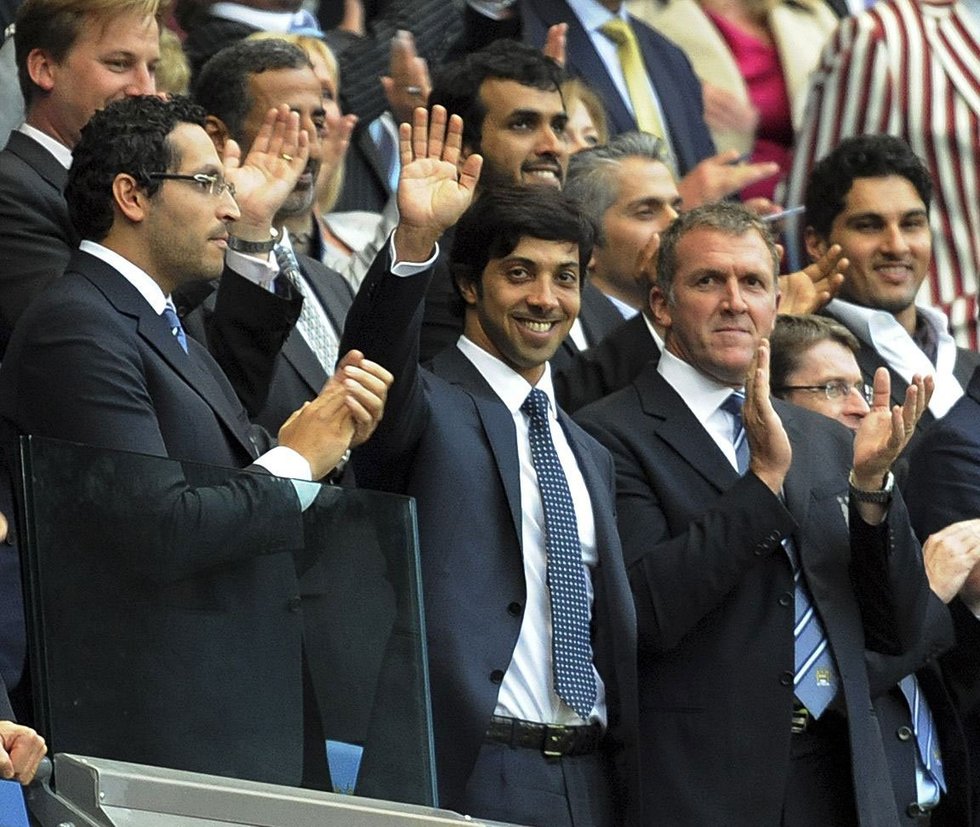 Guardiola said: "With Khaldoon we speak regularly but the other people we met for the first time."
"I was really impressed that he knew everything about us. It was nice to meet him and spend a few hours together."
"He is so happy because he sees all the games and he sees the effort, he demands it."
"He knows we give absolutely everything, we fight until the end and it was nice."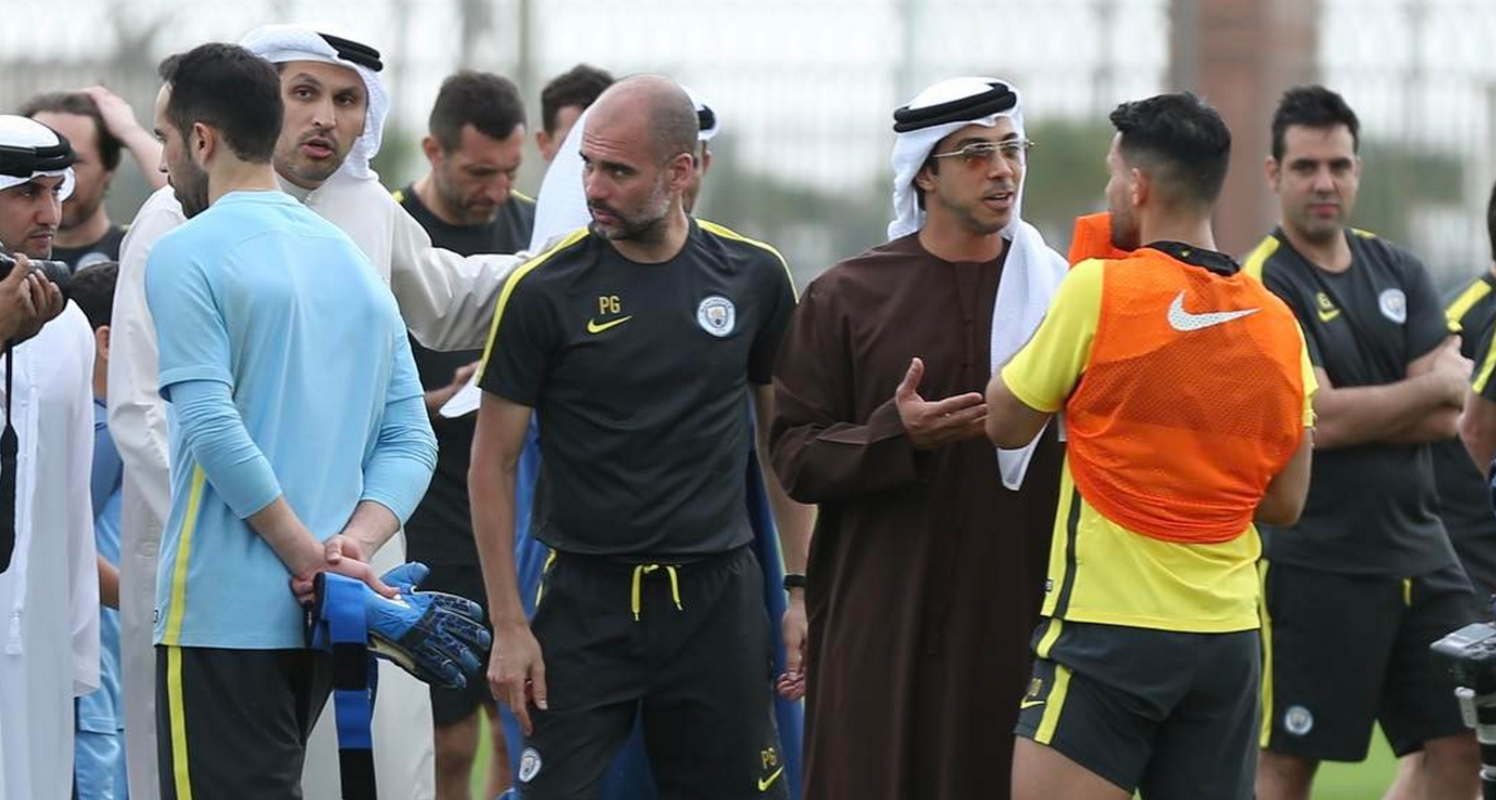 "Of course it is important for us to know the owner so that's why it was good."
"We spoke about private lives, families, the club," Guardiola added. "[He asked] what's my impression after six months, half a year here. They are able to help us, not just me but the people at the club, the staff. They were so kind."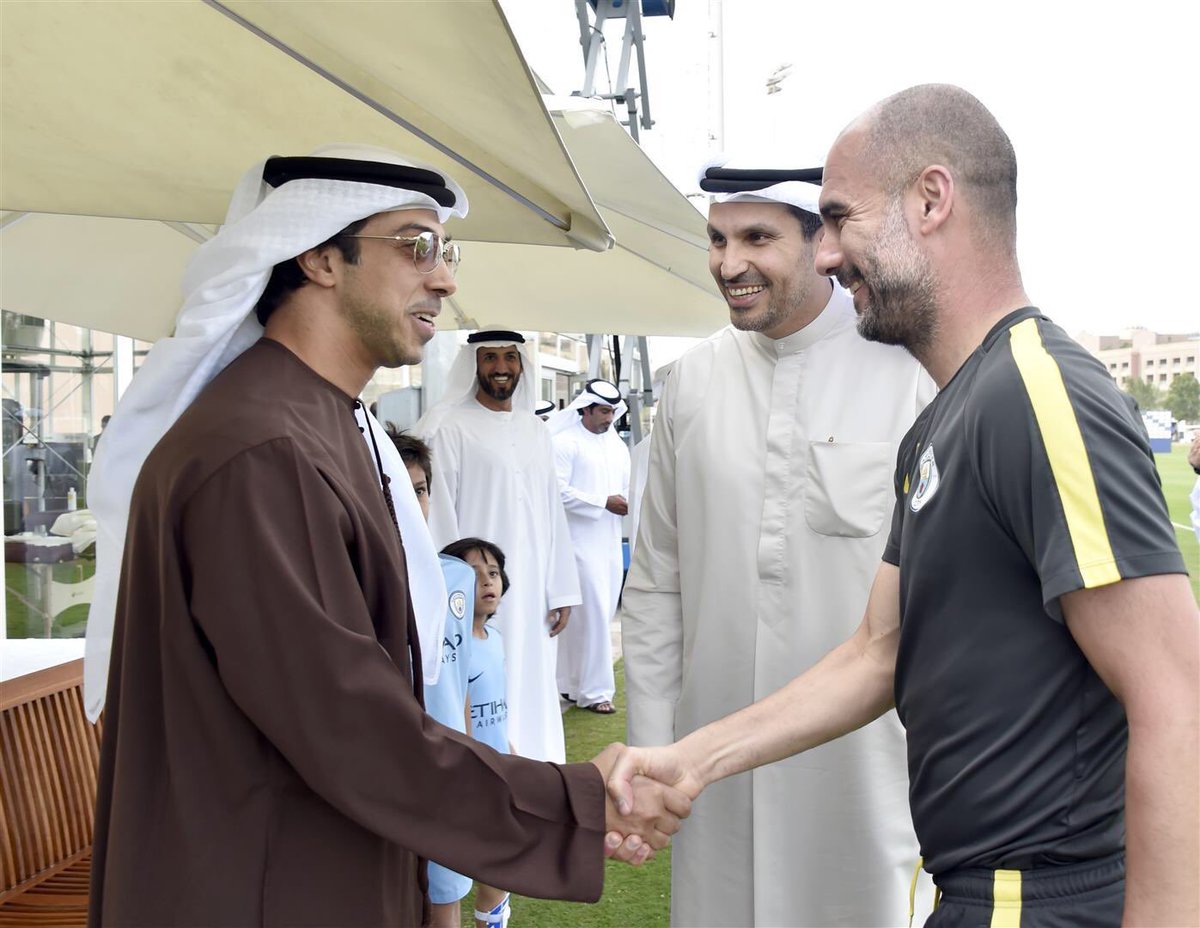 "He knows and I know that it all depends on the results. He would like that I stay here for a long, long, long, long time. But of course it depends on the results. If not they would say what happened, what can we do. What we need to improve. That's the process – to finish the process they are going to help us."
However, Guardiola knows that there are no favours in football, especially in the Premier League – and he shouldn't take the Sheikh's word as literally.