Football, for all its individualistic glamour, can never be complete without the backing of family. Players have often talked about how their parents and guardians were the guiding light in their lives as they were developing in their youth. Some current stars of the game have also been lucky to have such integral people in their life to oversee their growth. On Global Parents Day, FootTheBall honours the fathers and mothers who were integral in their sons' journeys to the top.
FEDERICO CHIESA
SON OF: ENRICO CHIESA
The father-son duo became the first such pair to score at the European Championships. There are several similarities between the two, with Enrico having also played for Italy in the 1990s. He was also a partner of Roberto Mancini at club and country who has now taken charge of his young son.
76th min: Federico Chiesa scores his first ever senior goal

84th min: Federico Chiesa is sent off

The 19 year-old son of Enrico Chiesa! pic.twitter.com/jDKAIpFBT0

— Squawka News (@SquawkaNews) December 8, 2016
Federico has always flourished under the purview of his father who played as a striker and with Federico himself now a fine goalscorer with Juventus. There is no doubt that some tips and tricks of the trade were certainly passed on between the generations. Though Enrico failed to guide Italy to an international trophy, his son fulfilled the prophecy by playing an integral role in the Azzurri's Euro 2020 winning team.
TIMOTHY WEAH
SON OF: GEORGE WEAH & CLAR WEAH
Another decorated father with his son aiming to make a name for itself. George Weah is currently the President of Liberia but his footballing achievements are known by all. The serial silverware winner and 1995 Ballon D'Or recipient was himself raised by his mechanic father and seller mother.
George Weah poses with his Ballon d'Or, 1995. pic.twitter.com/zzR1RtYpIr

— 90s Football (@90sfootball) August 13, 2018
The experiences of having been part of a large family and coming from humble roots fuelled his rise to the top. His son, Tim Weah has broken out as a first-team player for Lille with whom he won the Ligue 1 last season. Timothy represents the USA in international football, the country where he grew up and learned football under the tutelage of his father.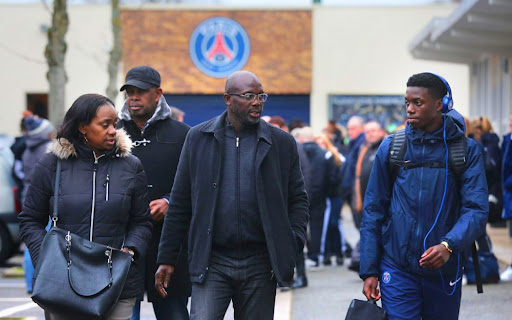 His mother, Clar Weah, is well-respected for her philanthropic work back home and working to reduce gender based violence. The Clar Weah foundation works to uplift the lives of the poorest in Liberia and it speaks volumes of the core principles that Timothy was raised into that allows him to flourish now.
MARCUS RASHFORD
SON OF: MELANIE RASHFORD
The England star and MBE has been a beacon of the fight to provide underprivileged children around the UK with meals during the pandemic. Marcus credits his own struggles growing up and the strength of his mother in everything he does. Melanie Rashford raised her three children being a single mother who worked at Ladbrokes, as a cleaner after hours and washing pots.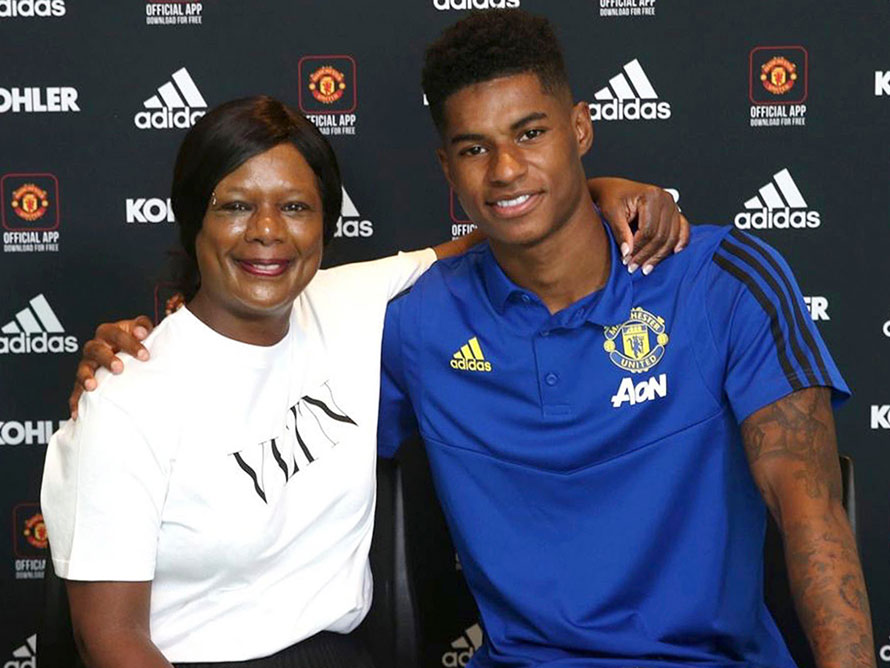 She has recounted how there were days when she would have to forgo food and lie to her children that she had eaten so they would have their dinner. Her dedication to make sure that all three sons became the best they could be in terms of becoming good human beings has shaped the actions of Marcus Rashford.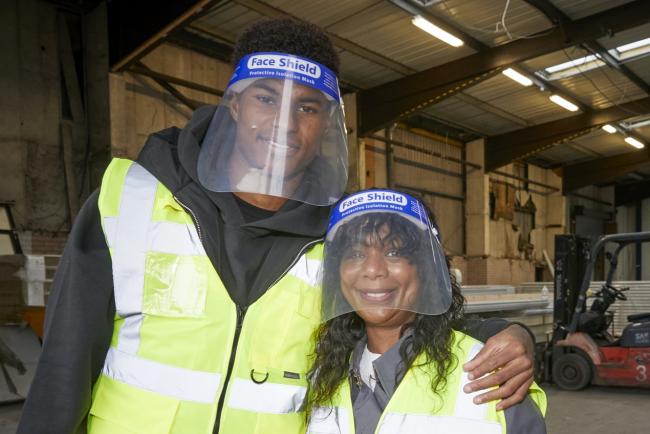 It is no surprise to see that Marcus has been giving back to the community where he grew up to always stay humble at his roots. Melanie has been a towering presence in Rashford's life helping him understand the more important off-field issues that need attention in society.
CRISTIANO RONALDO
SON OF: MARIA DOLORES DOS SANTOS VIVEIROS DA AVEIRO
The five-time Ballon D'Or winner, record goalscorer, and one of the best players to ever play the game, Ronaldo has been lighting up football for almost two decades. All of this coming from the man who had very humble beginnings and familial problems growing up.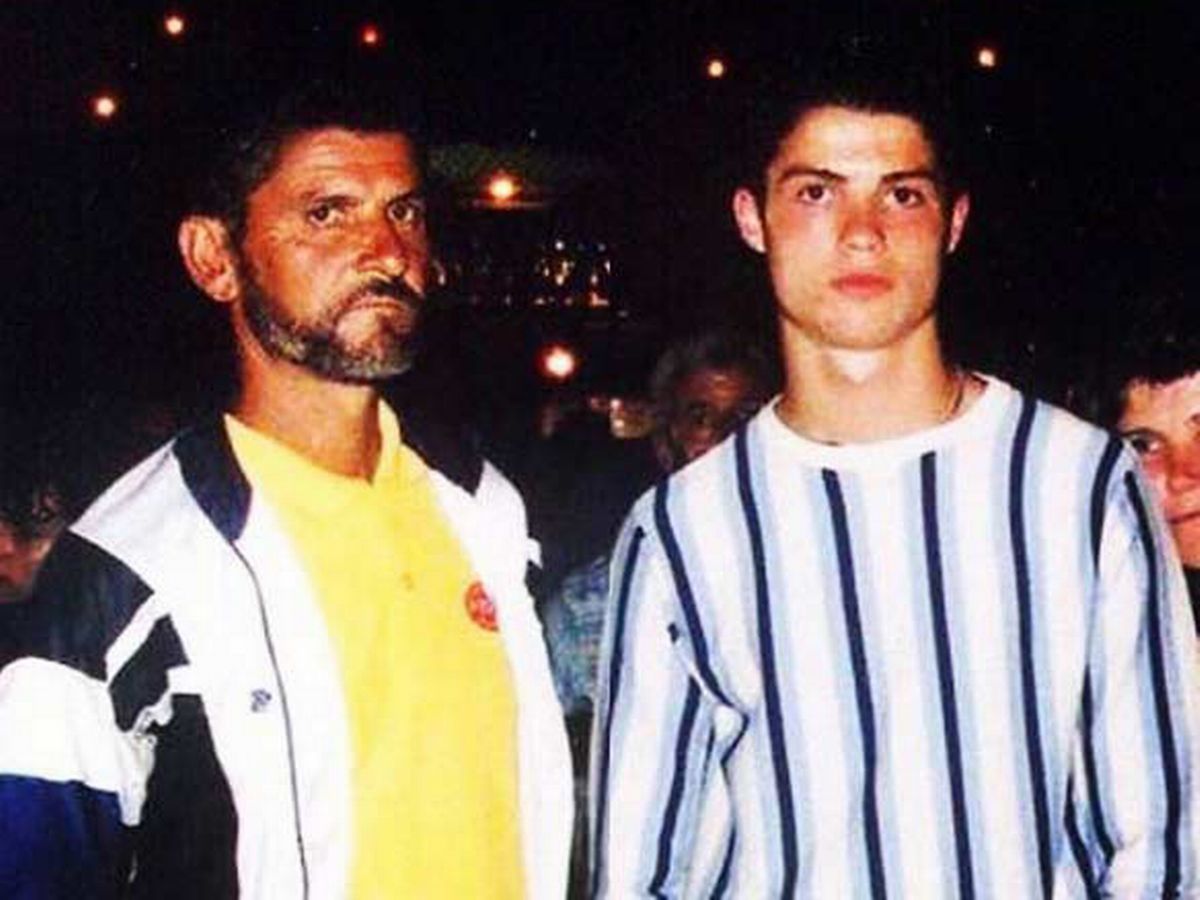 His father, a gardener, had severe alcoholic problems and his mother, a cook, even thought of aborting him due to their poor financial conditions. Ronaldo had to share a room with three other siblings while being raised in the strict Catholic household. After the demise of his father, Ronaldo credits his mother as being the rock of the family due to her strength and love.
They can often be seen together at award shows and club events with Ronaldo being ever praiseful of her. Another effect of growing up has been that the superstar does not drink alcohol nor does he have any tattoos for donating blood often. All of what he has achieved would not have been possible without the upbringing of his parents and the lessons learnt from them.
LIONEL MESSI
SON OF: CELIA MARIA CUCCITINI & JORGE MESSI
The Argentine icon and great rival of Cristiano Ronaldo, is among the greatest players in the history of football. The Barcelona legend grew up in an intensely football loving family under the watchful eyes of his parents. Jorge Messi worked as a manager in a steel factory while his mother was employed at a magnet-producing workshop.
Under the coaching of his father, he started playing football aged just four. Having played and impressed for Newell's Old Boys, the family thought of getting 'Leo' enrolled with the Blaugrana. At just 13-years-old, Messi shifted to a new country in a different part of the world to continue his footballing career. They took up residence beside Camp Nou where Jorge stayed with his son after his mother moved back to Argentina.
These days were described as tough by Messi, having to wait for the chance to play regular football again. He was soon able to join the youth side and started impressing everyone around him with the rest being history. However, without the guidance of his immediate family members it would not have been possible. He has a tattoo of his mom's face on his left shoulder while his father still serves as his agent and his brother manages his day-to-day affairs. This kind of togetherness is what fuels a true modern day great.
ERLING BRAUT HAALAND
SON OF: GRY MARITA BRAUT & ALF-INGE HAALAND
The 21-year-old Borussia Dortmund striker is one of the brightest prospects in the game today, known for his ferocious abilities- scoring, running at opponents with the ball and immense athleticism. The recipient of the 2020 Golden Boy is a goal machine which comes as no surprise given the influence of his parents.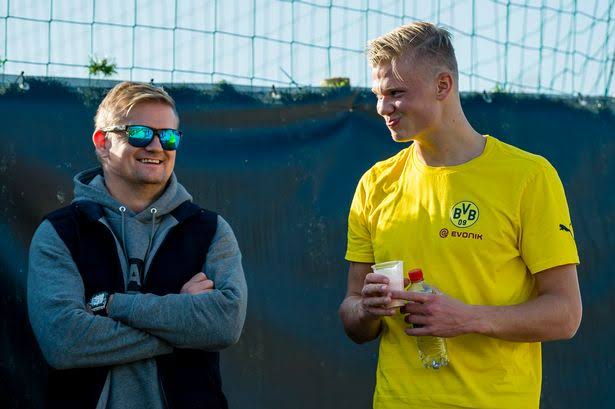 His father was of course a Premier League footballer for Leeds United and Manchester City while his mother is a former heptathlon athlete. Therefore they enrolled their son in a variety of sports at a young age. Erling played handball, track-and-field athletics, cross country skiing and golf. He was so good at handball that Norway's team manager wanted him to switch sports.
Erling Braut Haaland still holds the world record for the longest standing long jump for 5 year olds. Haaland jumped 1.63m on 22 jan 2006. https://t.co/9h5cYtx8dW pic.twitter.com/dj8spKkEEE

— André Noruega (@AndreOstgaard) February 19, 2020
Moreover, the striker also holds the world record for standing long jump at the five-year old age group. This kind of affluence with a multitude of different disciplines explains why he has been excelling so well in his playing career so far. Being blessed with such a sports-headed family has reaped its rewards as Erling looks set to become the most famous personality of the Haaland household.
GIO REYNA
SON OF: CLAUDIO REYNA & DANIELLE REYNA
A family cannot get more football oriented if they tried. Gio is the latest teenage sensation from the USA who is embarking on his own journey in a European league. The 18-year-old is a teammate of Haaland at Dortmund and those two have a bit more in common.
Gio Reyna.
17 years old.
"The American Dream"

👏👏👏 pic.twitter.com/Uget3n7PlX

— USMNT Only (@usmntonly) October 20, 2020
Gio's father Claudio Reyna is a household name in the country who has also played in Scotland and England. Not to be outdone, his wife and Gio's mother, Danielle is also a former USA international player. Furthermore, even the name "Giovanni" for their name was taken from Claudio's good friend and former colleague Giovanni van Bronckhorst.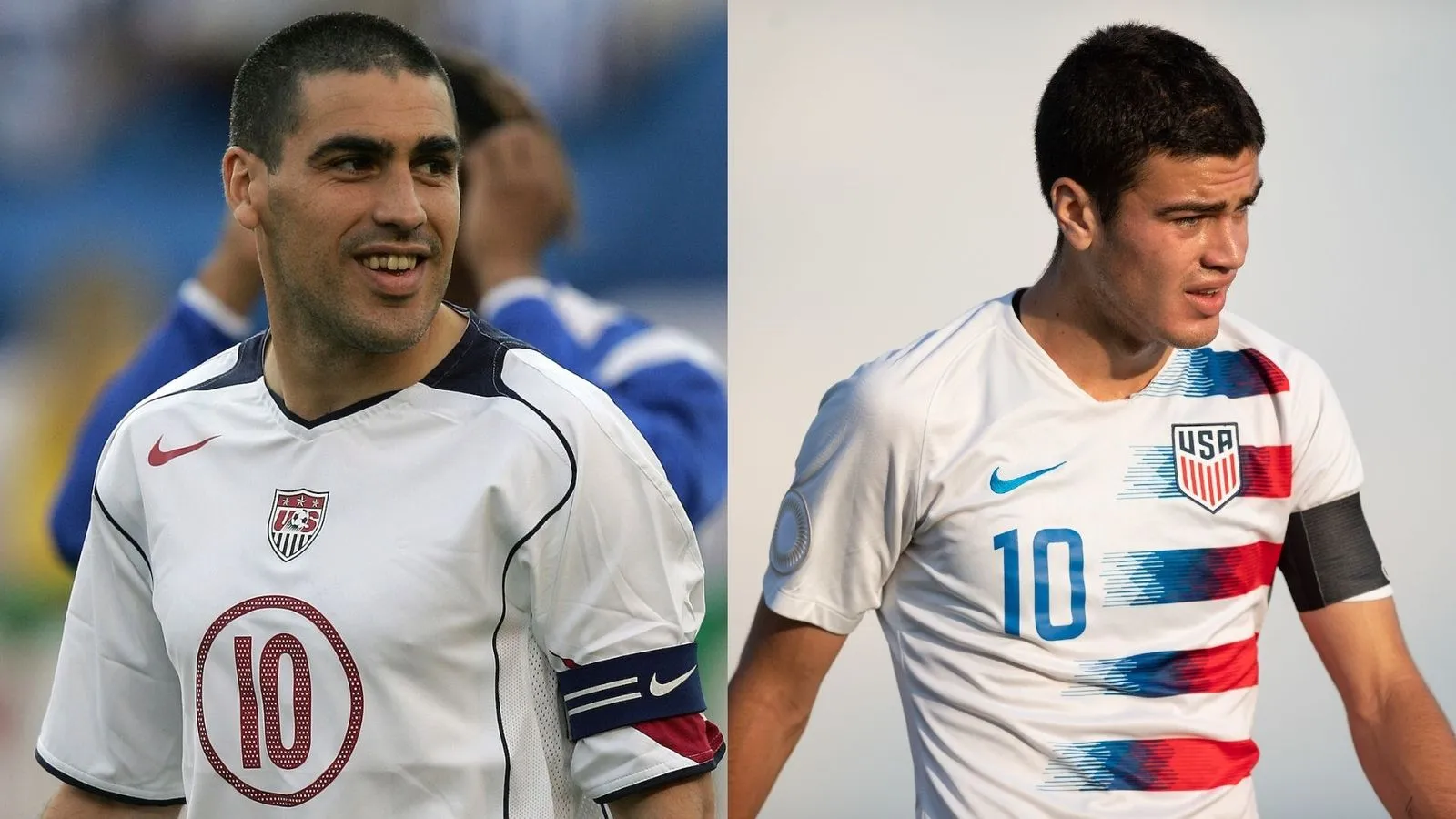 This kind of environment in the growing up years is crucial for development. There was also the Messi-like situation with Gio moving to Germany at the tender age of 17. Since then, he has gone from strength to strength and looks set to be a huge star soon.
IANIS HAGI
SON OF: GHEORGHE HAGI & MARILENA HAGI
The 'Hagi' surname evokes great fanfare associated with football in Romania and Turkey. Gheorghe is considered the best Romanian footballer of all time who racked up silverware at every club he played for. His 10 trophies with Galatasaray made him a national icon in a second country and it was here that son Ianis was born.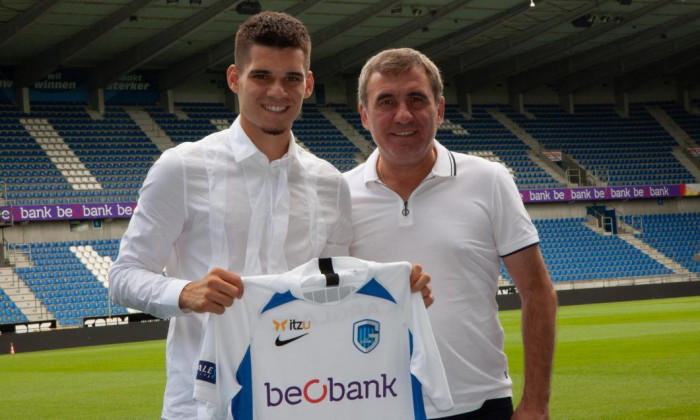 The younger Hagi was soon enrolled in his father's football academy where he rose through the ranks before making his professional debut at the age of 16. It is no surprise that Gheorghe has had a huge influence on Ianis' career during his youth career. That has helped shape the now 22-year-old who played a starring role in Rangers' league win last term.
Happy to have made my debut for the club today. Thanks for such a warm welcome @RangersFC fans 💙 Let's keep working and improving together as a team. On to Wednesday! #RangersFC #Faith pic.twitter.com/0VMdjfgfUS

— Ianis Hagi (@IanisHagi10) February 1, 2020
His mother Marilena is a successful businessman and entrepreneur who has instilled the importance of money and investing from a young age. Ianis will surely follow in the footsteps of his father well enough and build his own niche from the training he gets.
GIOVANNI SIMEONE
SON OF: DIEGO SIMEONE & CAROLINA BALDINI
The second Giovanni to feature on the list and this time with arguably the more famous father. Diego Simeone is one of the top-most managers in the game currently who also distinguished himself with spells at Atletico Madrid and Barcelona during his playing days.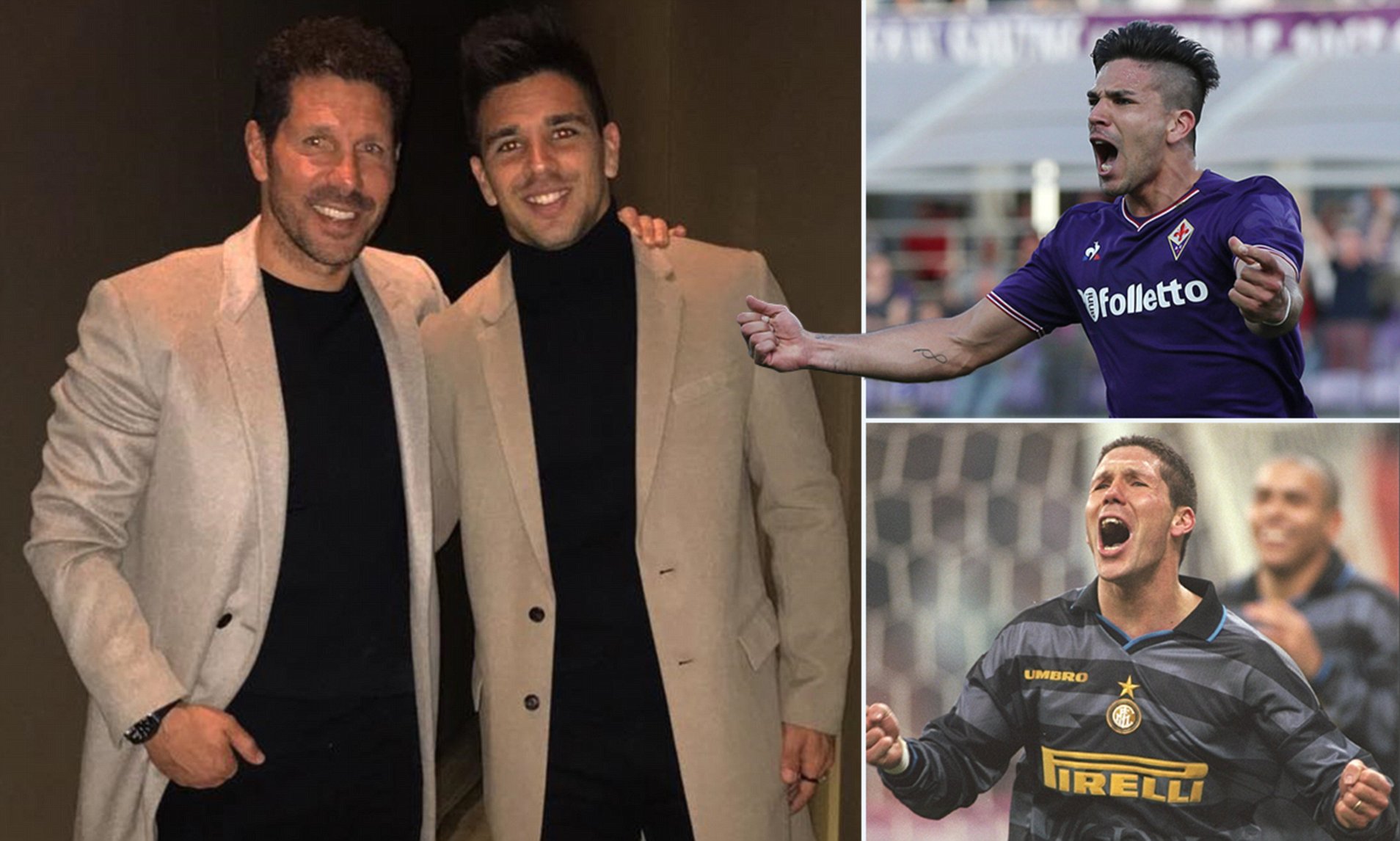 Giovanni's mother Carolina is a former model and television host who managed the household affairs. It was a privilege for him to be tutored under one of the best midfielders of his generation, known for his work ethic and commitment to the job at hand. Giovanni has developed into a dependable striker for Cagliari in Serie A as well as the Argentine football team.
12 – Giovanni #Simeone is the first player in the #SerieA history to have scored in each of the 12 months of the year. Historic. pic.twitter.com/Ypxw5SMKM9

— OptaPaolo 🏆 (@OptaPaolo) July 2, 2020
This is another example of how a father has shaped the professional career of his child. The current manager of Los Rojiblancos is a passionate man who displays every range of emotion on the pitch which has led to Giovanni being able to kick-start his career at the elite level.
DANIEL MALDINI
SON OF: PAOLO MALDINI & ADRIANA FOSSA
The third generation Maldini to represent AC Milan professionally, Daniel has his work cut out in order to make a name for himself. His grandfather Cesare had an illustrious career with the Rossonneri which was been emphatically surpassed by son Paolo Maldini.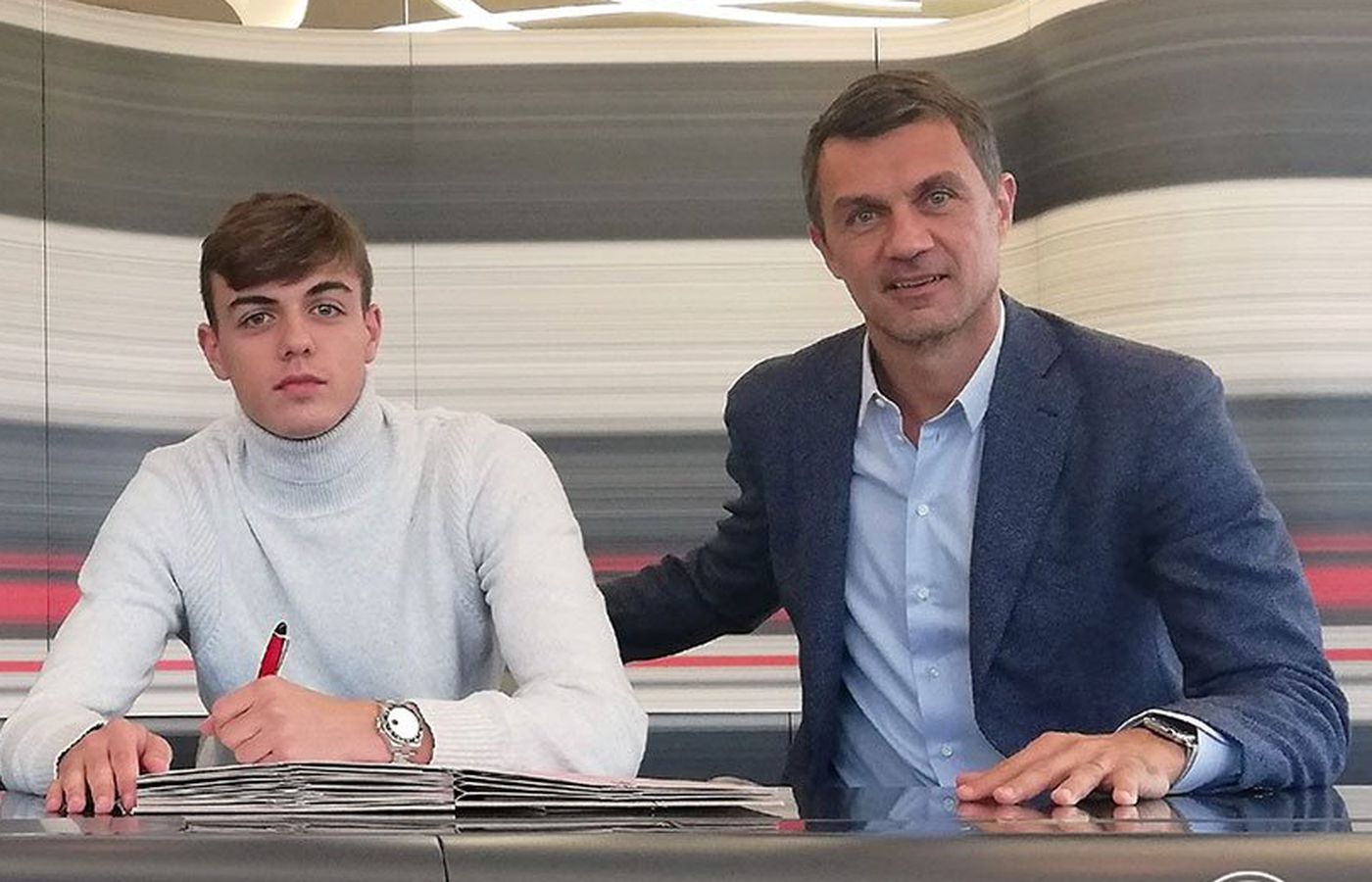 The AC Milan legend was a one-club man for 25 years, winning silverware across all competitions for the iconic club. His wife Adriana is a former actress and model with the pair having been married since 1994. Daniel started out as a defender but has found his true calling to be the creative midfield role.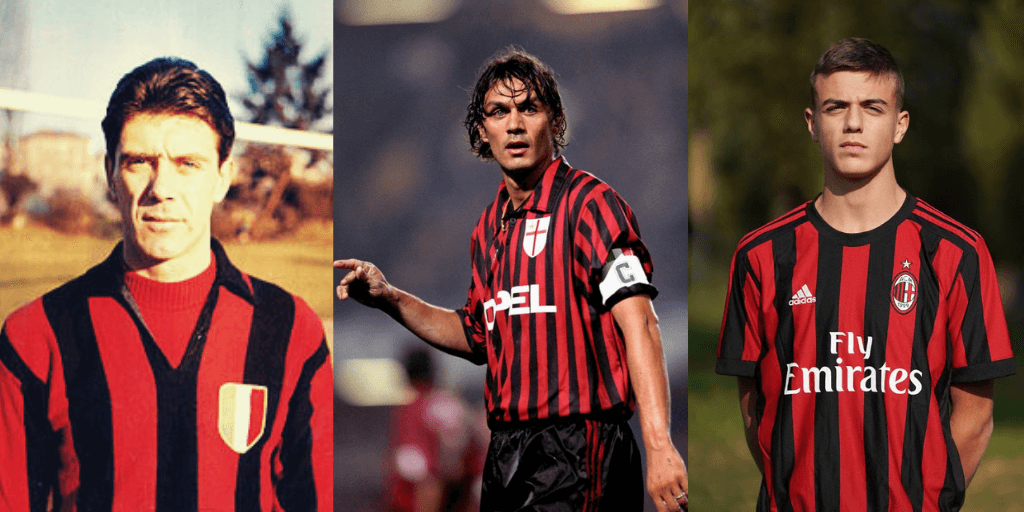 Time will tell how successful the youngest of the clan becomes but it will not be a stretch to say that escaping his father's shadow will be a tall order. Under the influence of his parents, it is a given that Daniel will develop into a well rounded footballer who will be much coveted by clubs across Europe soon.
MARCUS THURAM
SON OF: LILIAN THURAM & SANDRA THURAM
France's record caps holder and a World Cup winner, Lilian Thuram has been a leading voice campaigning against racism and for equal rights for all. On the pitch, he was an imposing defender who commanded the backline well. His son Marcus plays as a winger in the Bundesliga with Borussia Monchengladbach and even appeared for France at Euro 2020.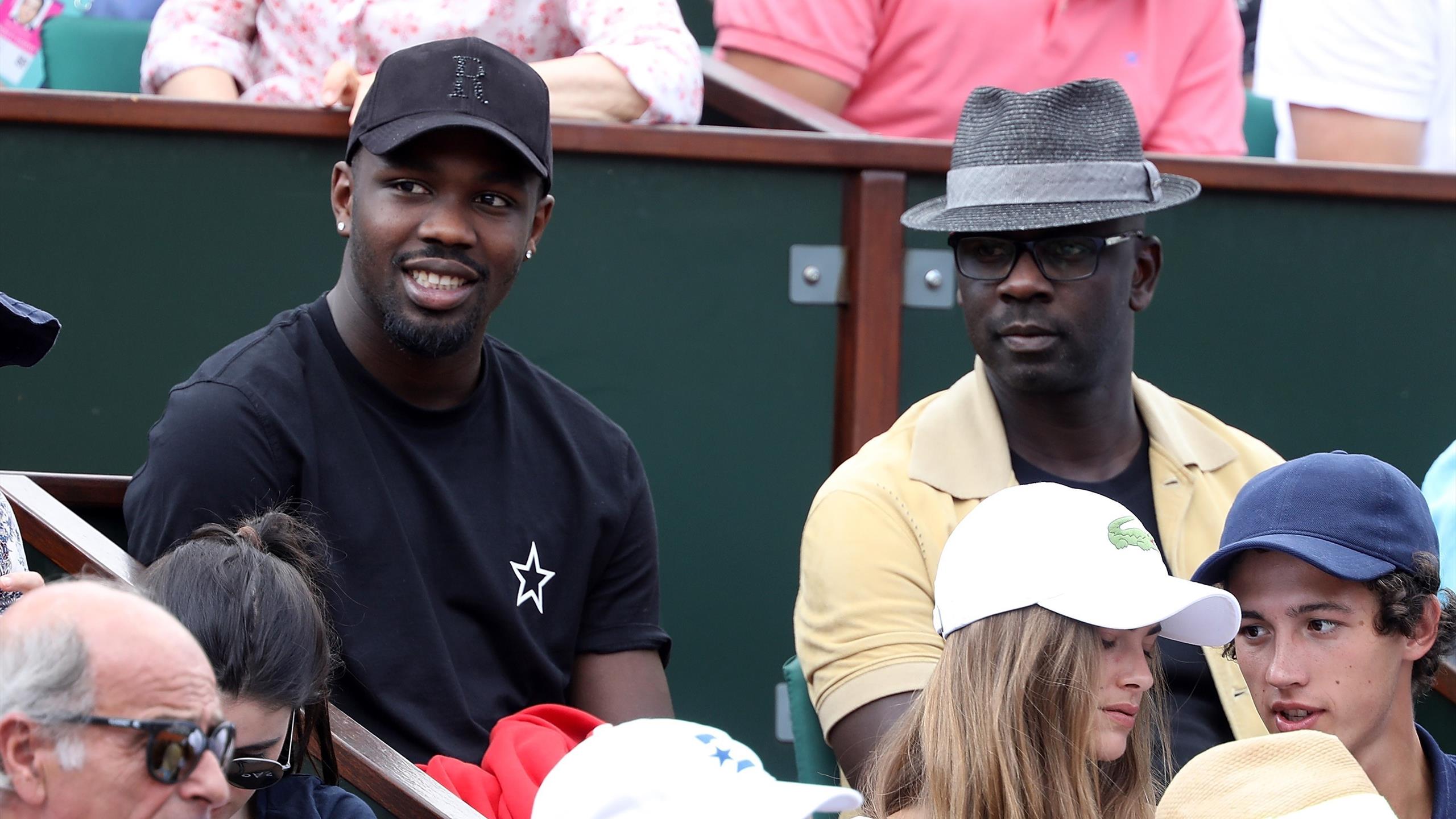 Along with Sandra Thuram, both parents cultivated their love of football early into Marcus' life. He played at some of the top academies in France before making his debut for Sochaux in Ligue 2. This kind of attention to detail has been a key part of the youngster's life where his dad has been pivotal in letting his son embrace football from an early age.
🇫🇷 Marcus Thuram has been directly involved in a goal in each of his 4 Champions League games this season 👏👏👏 pic.twitter.com/nIPUMsTw09

— UEFA Nations League (@EURO2024) December 1, 2020
Even though he is still a newcomer to the game, there is nothing to suggest that Marcus cannot carve out his own path to stardom soon by playing well for years to come.
PAUL POGBA
SON OF: YEO MORIBA
It will not be a stretch to say that the Pogba brothers owe it all to their mother. Yeo Moriba raised her three sons alone after separating from their father in 1996. She has stated that "You must be strict and gentle at the same time," when raising her children.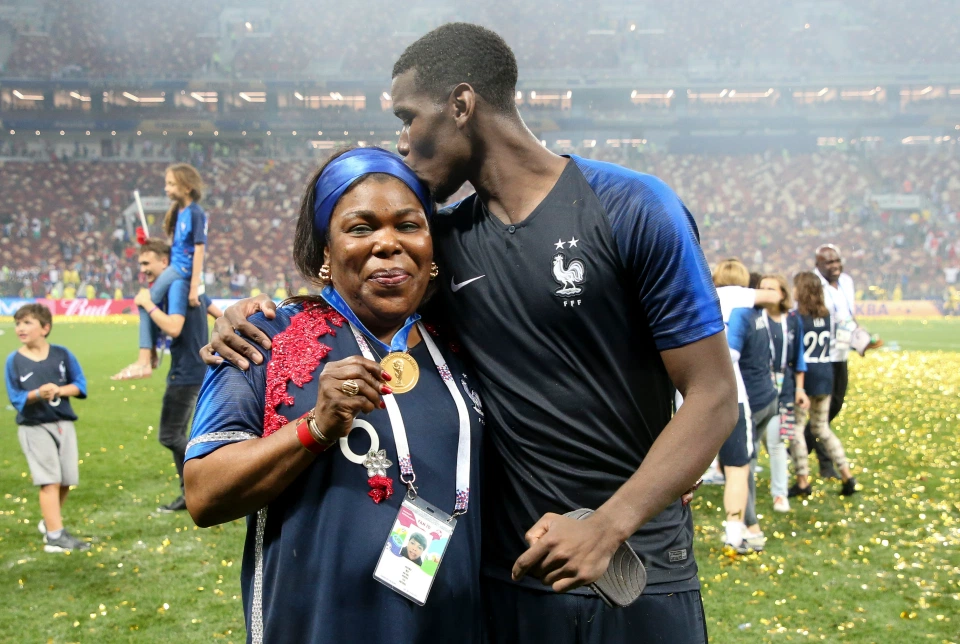 The four were a close knit group who shared everything amongst each other and helped motivate each other for greater things. Yeo herself played football extensively and it was this bug that bit the three brothers. Paul's move to Manchester United at 16-years-old saw her quit her job in order to be with him. She was also instrumental in the player's decision to join Juventus after Paul was not getting proper game-time at Manchester United.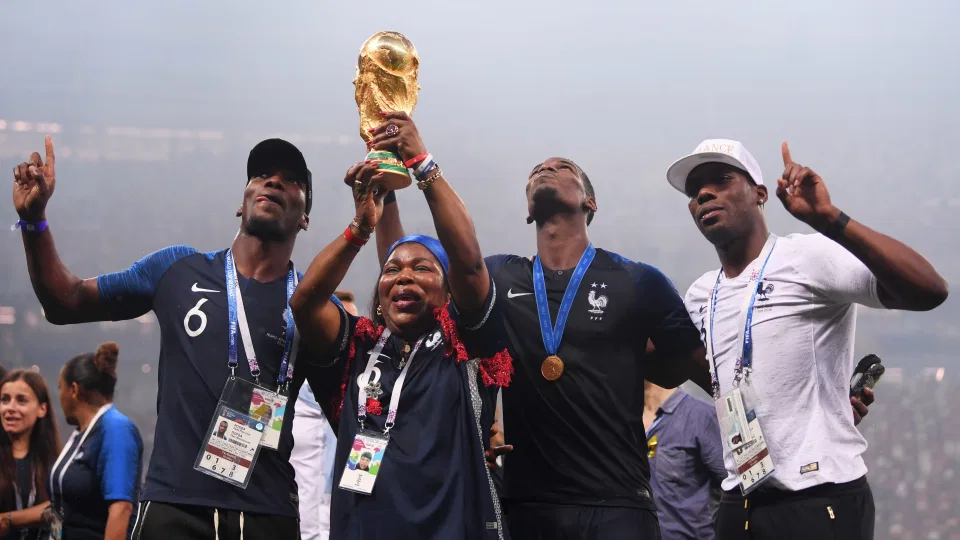 All this commitment and love is evident in the way they continue supporting one another. Indeed, Yeo comes to all of France's tournament games and is often seen partaking in the celebrations. That just goes on to show how the matriarch of the family has held them bonded over the years.
EDEN HAZARD
SON OF: CARINE HAZARD & THIERRY HAZARD
Like Gio Reyna, Hazard also learned first-hand about the intricacies of playing football from his footballer parents. Carine played in the Belgian Women's First Division up until she was three months pregnant with Eden while Thierry Hazard was a semi-professional footballer in the Belgian second division.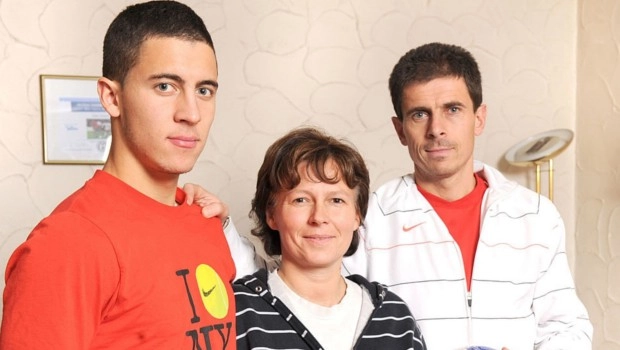 After quitting football, they both became sports teachers which further improved their understanding of the game. All of this helped in inculcating their children with the same values of professionalism and commitment to playing football. Eden and his three brothers are all footballers in different capacities which has no doubt been down to their parents' oversight.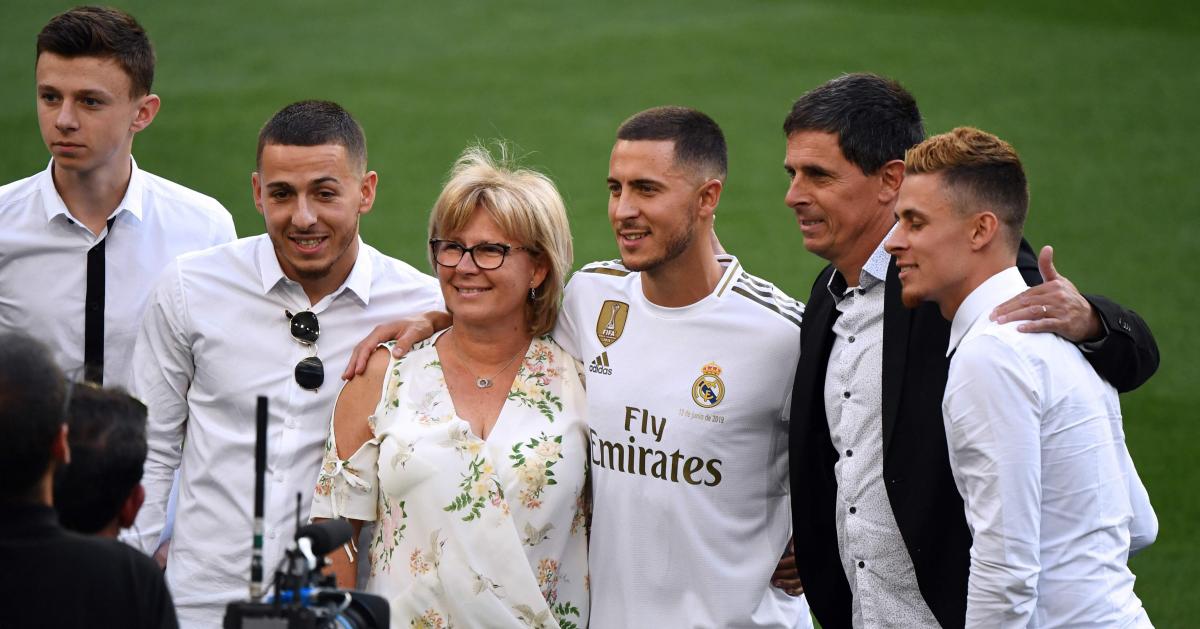 While growing up in Belgium, they had a playground nearby where the children honed their skills and were free to play which paid rich dividends later on like everyone knows.
SERGIO AGUERO
SON OF: ADRIANA AGUERO & LEONEL AGUERO
A remarkable growing up tale enough to inspire movies and books. Sergio Aguero grew up in a house his father Leionel had made from scratch at just 17 years of age. It had no running water and only the bare basics in terms of other rooms. Sergio's mother, Adriana was 19-years-old herself when she gave birth to the future superstar.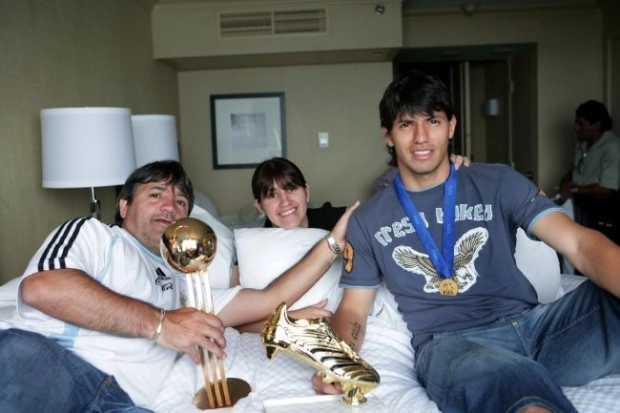 His birth was fraught with worry as doctors had to resort to some risky procedures in order to deliver him safely. Growing up playing on the dusty, uneven pitches, Sergio followed his father who himself played weekend tournaments. That coupled with other odd jobs was just about enough to keep the family afloat.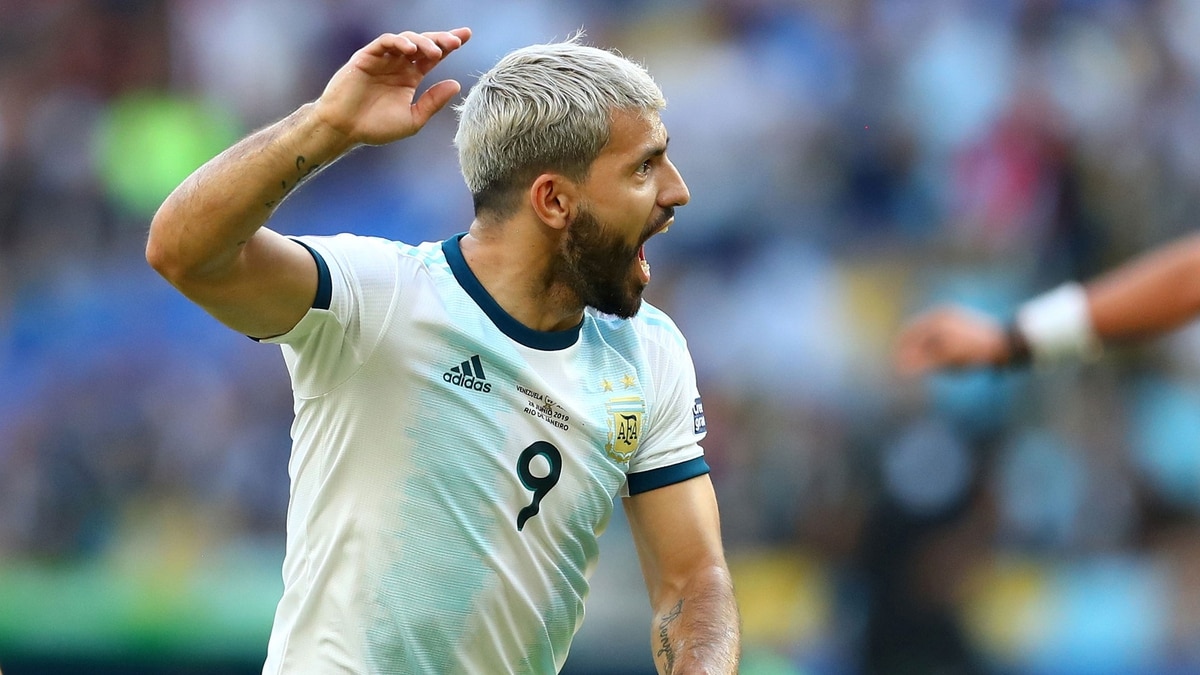 His father took his son to games across the city which were far off which Sergio recalls fondly. These kind of sacrifices are not usual in a youngster's early days and after getting recognized by scouts due to his immense potential, it was clear enough that the man born with good luck was destined for the top.
RAHEEM STERLING
SON OF: NADINE STERLING
Growing up in the shadow of a country's greatest stadium and then scoring goals on the pitch is something straight out of a fairytale. Raheem Sterling is somebody who lived that tale. The pacy winger had a rough childhood to say the least after his father got murdered in Jamaica when he was two-years-old.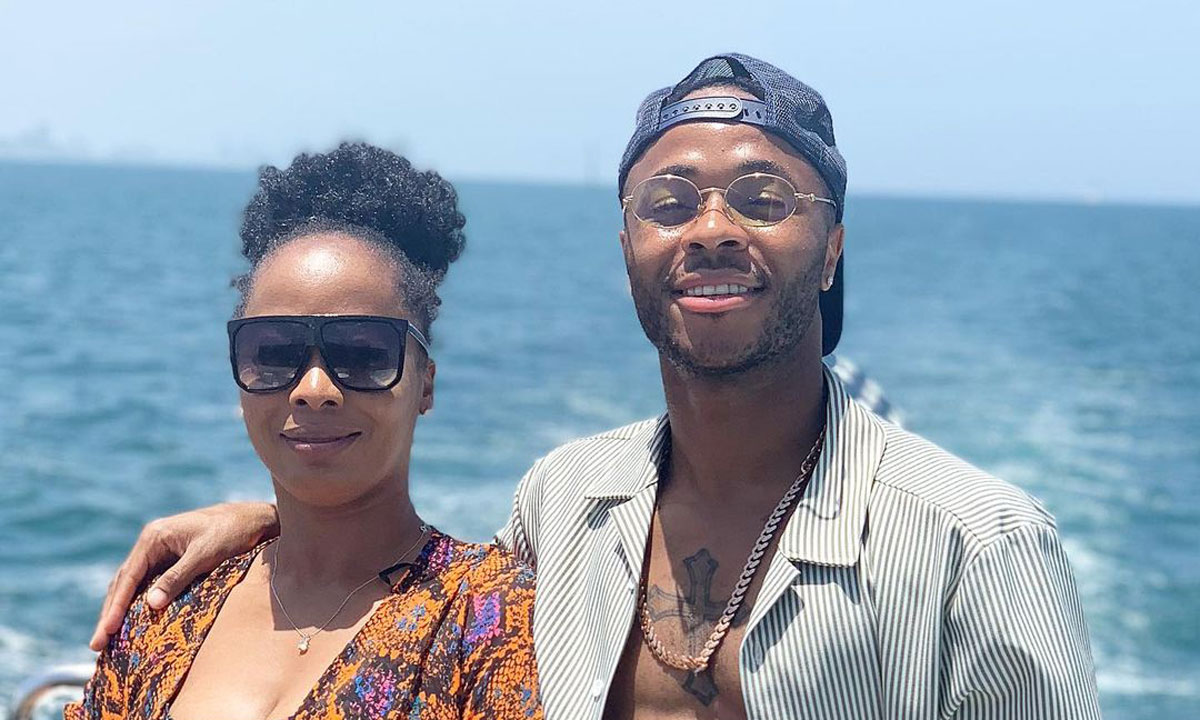 Sterling's mother moved to London and enrolled in a college aiming to finish her degree while working as a cleaner at a hotel. Sterling and his sister joined Nadine when he was five-years-old and started helping their mother out in the morning. They had their breakfast from the hotel's vending machine before Sterling went off to school. He was soon in trouble and decided to end his education in order to solely focus on football. Another important decision came up when it was time to join an academy.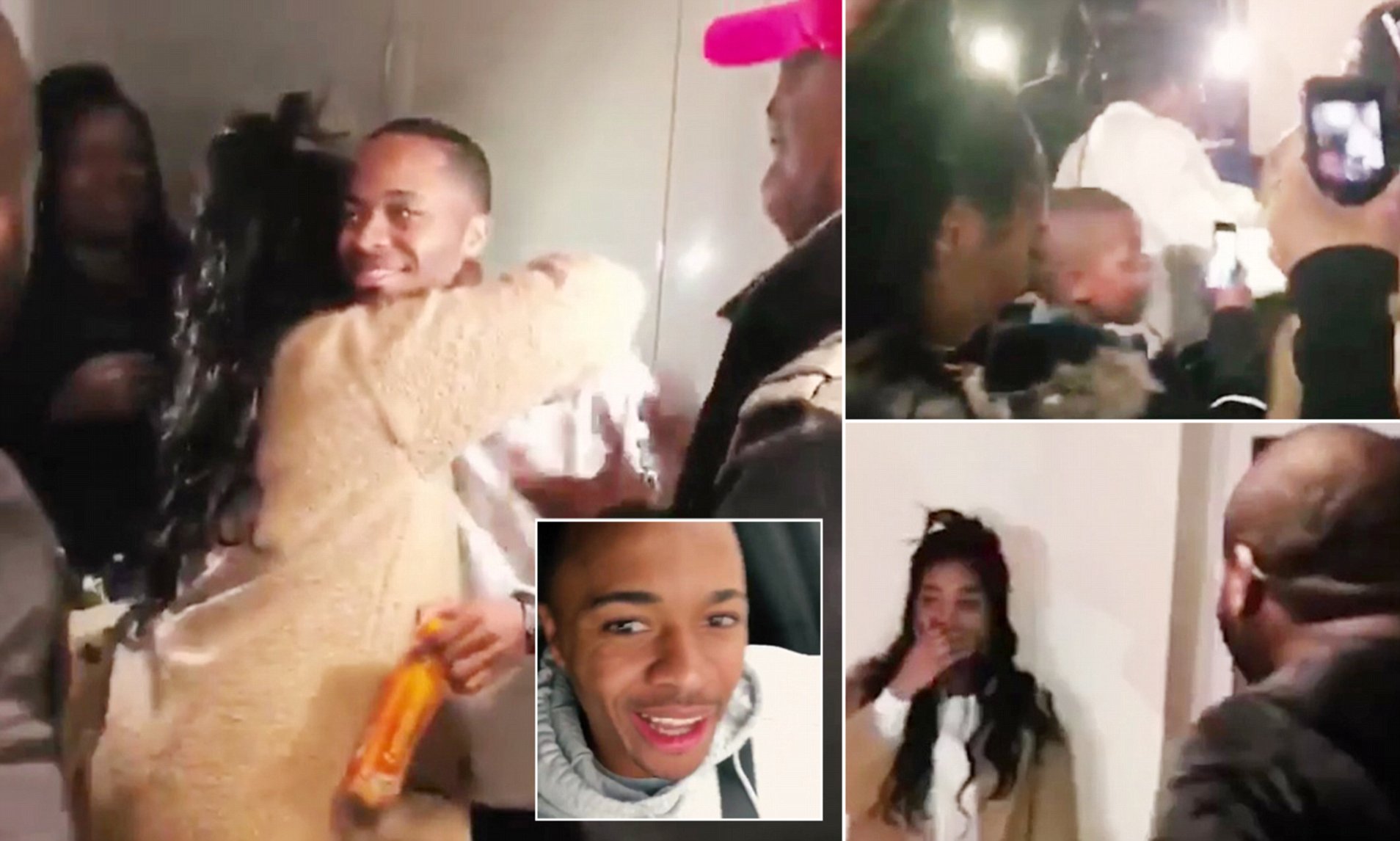 Although he wanted to go to Arsenal, his mother convinced him to link up with QPR instead where he would have a better chance of breaking through. That meant his sister had to go with him, changing three buses along the way every day, till he turned professional. This kind of bond and knowing what needs to be done is essential to develop into a fine human being.
Sterling always tried to stay out of trouble and left London for Liverpool in order to remain safer. Nadine completed her degree and is now director of a nursing home but it just goes to show the importance of family. Without sacrifices and hard work for your loved ones, nothing comes easy.
Along with the players mentioned here, there are several others who have grown up in this manner. No matter rich or poor, one thing is constant among all of them- their love for their children and knowing that football is the path forward. Despite facing hardships or having to escape the legacy of their parents, these children are proof that having strong parenting principles in the formative years is crucial.