The author, Olatunbosun Olaniyan, is a PhD Candidate in Business and Management Studies, University of Huddersfield. This article was originally published in The Conversation, an independent source of news and views from the academic and research community.
---
You may have noticed something different in the 2018 World Cup. For the first time ever, the Virtual Assistant Referee (VAR) system is being used to help make decisions during games. And already we are seeing it cause controversy.
It's no surprise that VAR has caused debate, considering the furor that surrounded VAR in the English FA Cup and the Bundesliga. But although VAR receives huge attention, we should not forget that it is only the most visible example of the digitalisation of football, where data and technology is used to improve performance and decision-making. And digitisation is already transforming the game of football. But it is also leading many people to fear that the game is changing too fast and leaving fans behind.
Decision making on the field?
VAR is a form of technology that is supposed to help referees make near-accurate decisions. As the game progresses, assistant referees away from the stadium watch instant replays of incidents. Over wireless headsets, they communicate with the referee, advising them on any game-changing incident. VAR is supposed to only assist referees in four main areas: goals, penalties, red cards and mistaken identity. But ultimately, the referee still has the final decision.
In 2017, VAR was introduced into the FA Cup for the first time. It was quickly blamed for ruining "the beautiful game", by players and managers alike. Specific matches, especially between Tottenham and Rochdale in the FA Cup quarter final, caused particular ire after a Tottenham goal was reversed by VAR for reasons that were unclear.
There were remarkable scenes in the Bundesliga also. At half time, during a game between Mainz 05 and SC Freiburg, the teams were ordered back onto the pitch so that a retrospective penalty could be given after a VAR decision. Fans and players alike were less than happy.
VAR has already made its mark on this year's World Cup. Although it has received positive feedback by some, it continues to cause intense debate. The technology was criticised for not flagging a penalty that allowed Switzerland to score against Brazil. And others criticised its role in the awarding of a French penalty against Australia. Many England fans also questioned the technology when the referee did not award a penalty after Harry Kane was wrestled to the ground by Tunisia's Ferjani Sassi twice. Yet Tunisia scored on a penalty given for a similar foul.
The 'digitalisation' of football
Over the last few decades, it feels as if every aspect of life has been touched by "digitalisation". And it has had a major impact in nearly every aspect of football. Whether it be TV coverage, ticketing or, perhaps most revolutionary of all, its capacity for teams to analyse and measure performance.
The unprecedented amount of data and information, that is produced through the Internet of Things, objects that are connected to the internet, enables better customised training. Teams can now collect enormous amount of data on how individual sports men and women perform in training and in actual matches. Coaches can use this data to give incredibly personalised feedback. It can also enable managers to make tactical decisions based upon live data, such as how far someone has run, where on the pitch they have been playing, and how many passes they have made, during the game. The future of football might be one in which teams are picked and play in a certain way "because of what the data says".
Digitalisation is one of the major reasons why sport has transformed from a game played for entertainment and leisure into an industry worth over 1.5 trillion US$ globally. You only need to look at eSports, now a $400m industry, to see how digitalised sport has become.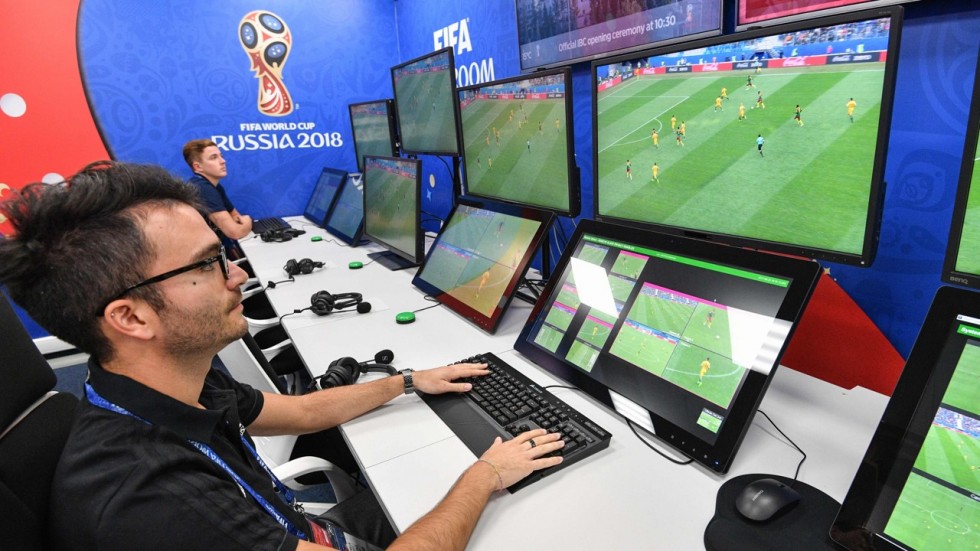 But with VAR, many feel that digitalisation has gone a step too far and made football feel unnatural. There is something strange when fans have to hold off celebrating a goal until they receive confirmation from VAR. Many sports, particularly football, have a rich and symbolic heritage which some see as being under threat due to digitalisation. And it is not going to stop, with the Internet of Things, virtual reality and augmented reality increasingly being used in training grounds.
VAR might be getting the decision right (or not) and digitalisation might be making football more lucrative while improving the performance of players and the tactics of managers. But such "progress" also threatens to hamper the excitement and the spirit of the game. The fear is that as the relentless progress of technology continues, football might just lose the magic that made it so special.