Brighton and Hove Albion did not have a particularly successful season, finishing 16th in the English top-flight. However, their exceptionally attractive football made everyone's mouth water and the credit for that goes to one man – the genius that is Graham Potter.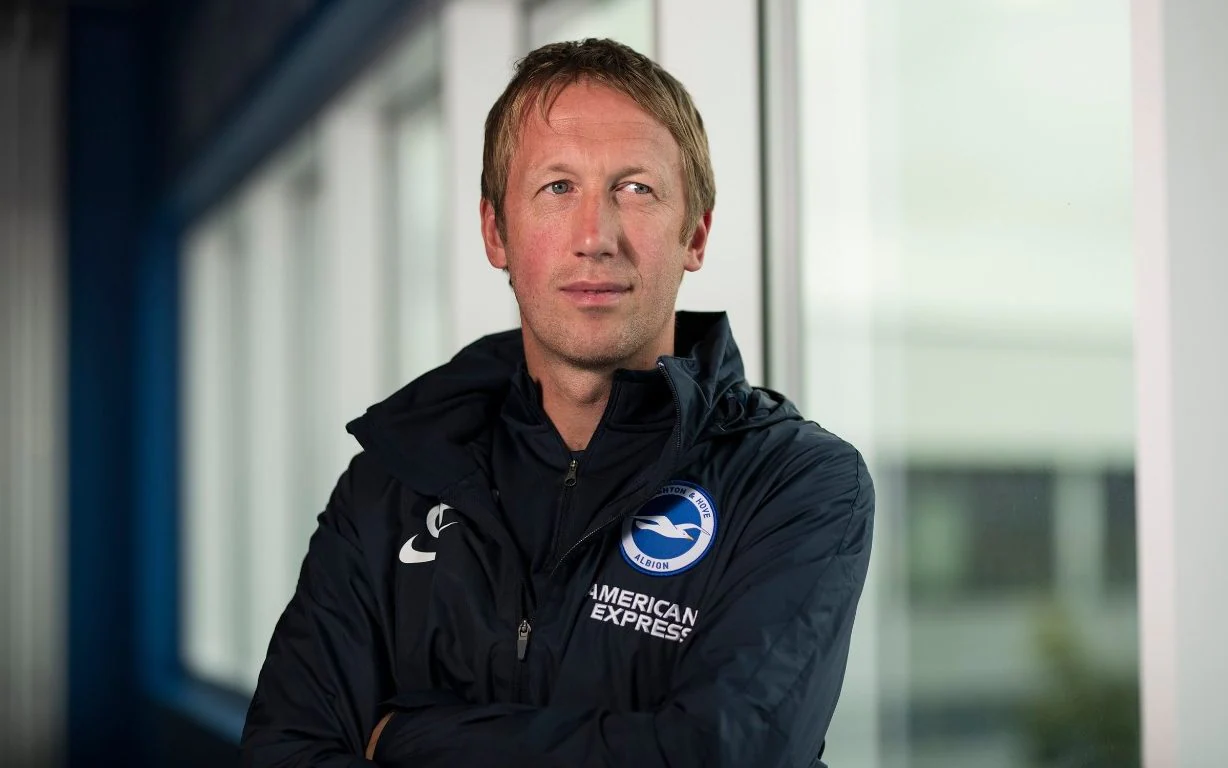 The English boss was hired in 2019 and agreed to a four-year deal having previous managerial spells at Swedish club Ostersund and Swansea City.  Potter immediately instilled his theory into the system, and it had an immediate effect.
While his playing style drew some criticism, he never veered away from it. He had a lot of confidence in his management, and it finally paid off. Brighton enjoyed their best season in the Premier League, finishing 15th in the table with 41 points and 39 goals.
🗣 "As a team we have a lot to be excited about."

Graham Potter on Brighton evolving next season as they approach their 5th season in the top flight pic.twitter.com/RBHcRTV6zn

— Football Daily (@footballdaily) May 15, 2021
This season might not have been one of their best, but success is defined differently for everyone and everybody defines it in their own way. That is what Brighton under their orchestrator, Graham Potter has done- playing some of the most beautiful and attractive football this season in the Premier League.
PHILOSOPHY
Build-ups are the litmus test for possession-based teams, and how organized and successful they are in progressing the ball out from the back tells much about how organized and successful they are in other phases. It's here where you see the excellence in Graham Potter's preparation.
Potter is pure positional play: some core principles but without being rigid, instead letting the players' intelligence and synchronisation between one another to define the shape. Positional play is not about tying down each situation to one group or subgroup, but knowing that each is different and being able to dominate them regardless through previously developed moves and decision making. It is a perfectionist style and a brand of football based around having the ball to be properly positioned and create advantages. And Potter is one of the best representatives of such style.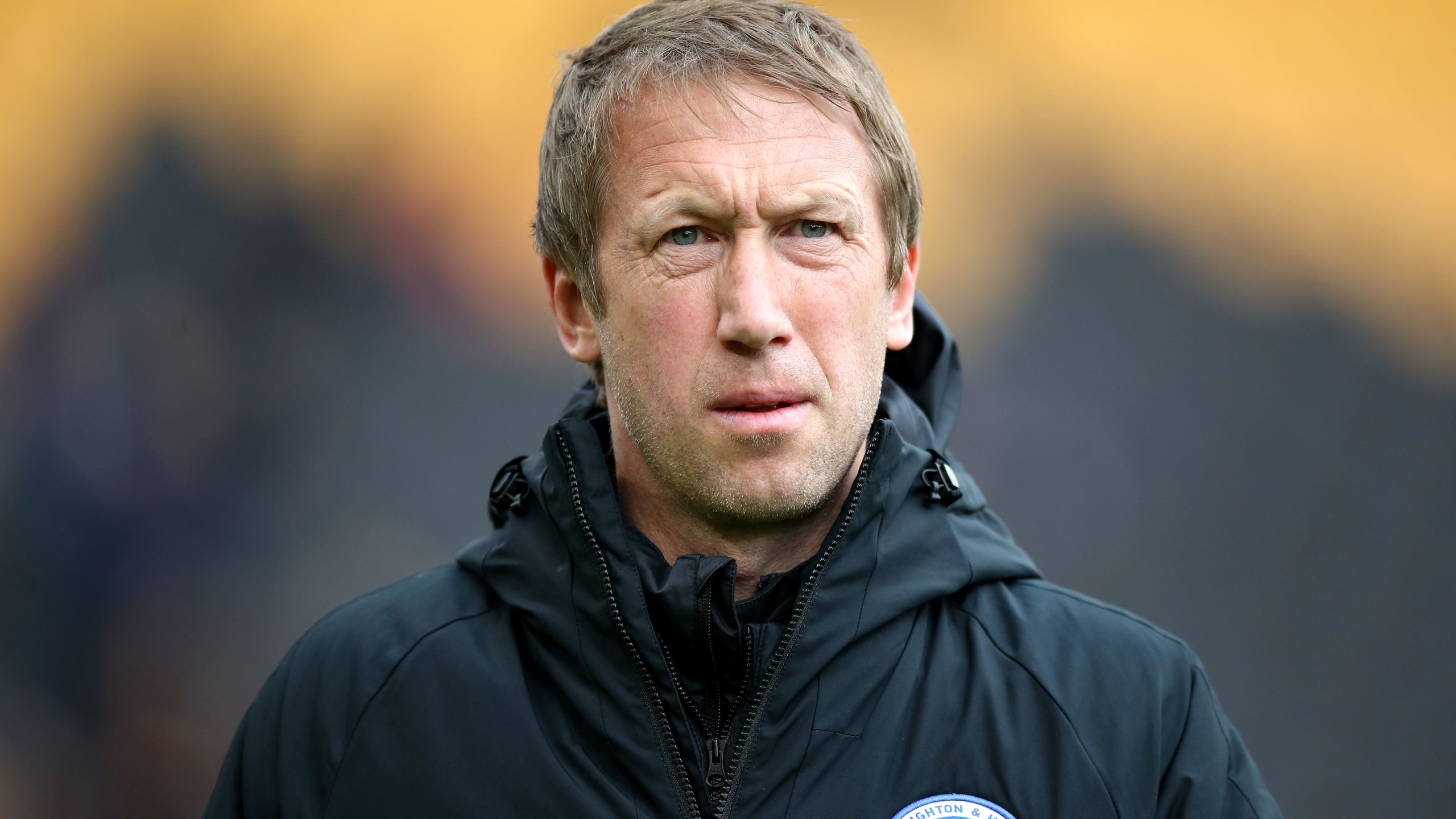 Graham Potter is a perfectionist obsessed with details. He works individually on things such as body orientation and transforming footballers that have a poor reading of the game, like Tariq Lamptey, into the opposite. He gives players the tools to improve their decisions, which makes them collectively smarter and more cohesive.
Tactically, he is quite adaptable to the tools he has, but always with a non-negotiable positional play. He brings new ideas and always aims at translating superiority from one line to another. However, he does not just give instructions to his footballers and expect them to interpret them like machines, but instead is a revolutionary in his coaching methods. 
Adaptability is the underlying, most basic aspect of his philosophy. Potter used ten different formations at Swansea, and the side ended up with the most passes every 90 minutes in the Championship.
STYLE OF PLAY
Brighton's build-ups are a joy to watch. Potter often employs a fluid 3-4-3 or 3-5-2 formation, with their wing-backs serving an important part in both offence and defence. They play in a 5-2-3 formation while not in charge, with the wing-backs falling alongside the wide central defenders for the purpose of providing defensive stability. It is almost rare for the opposition to infiltrate the back five if they remain vigilant and in place.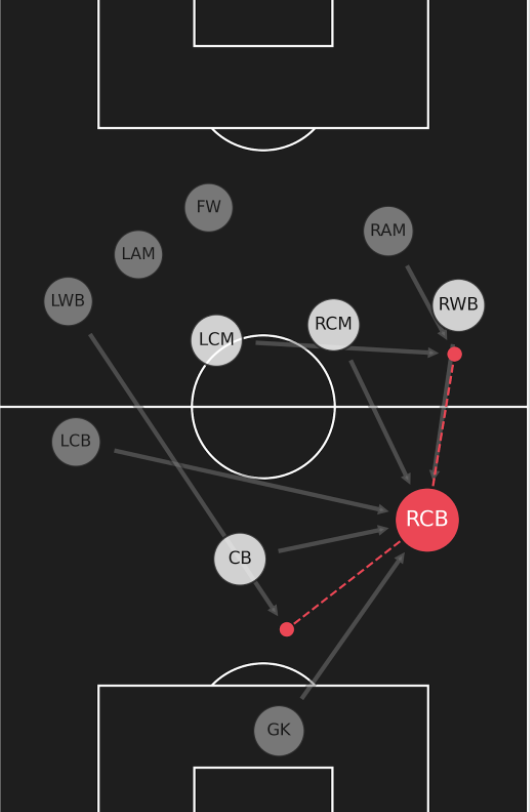 Brighton's continued conceded goals can be attributed to deficiencies in focus at the base. If their wing-backs are trapped high up, the centre backs are exposed and the enemy will generate opportunities in the time it takes the wing-backs to react. This season, they've also been hit by injury setbacks to players including skipper Lewis Dunk and Tariq Lamptey. Their injuries have had a negative effect on them, causing them to concede more goals and lose points. 
In attack, the Seagulls dominate the art of playing simple. They always find angles and passing options and this reduces the time their footballers need to think about the next action. They make it look easy. The fullbacks who are in advanced positions have the freedom to bomb forward linking up with the midfielders and making overlapping runs to create goal-scoring chances through cutbacks or low crosses into the box. 
Potter anticipates constant pressing and pressure on the ball from the two attackers. Fortunately for him, Neal Maupay is well suited to this position and is currently Brighton's top scorer. 
SHEER CONVICTION AND CONFIDENCE
Yet what is best about Graham Potter is his deep-rooted conviction. You can be 100% sure and then some, that he will not give up on his style or possession even if the enemies are frightening. Before completing a 3-2 comeback against the champions, Manchester City, after being 2-0 down on Wednesday, he emphasised through his game plan that if Brighton could keep the ball, there was no way Pep Guardiola's men could hurt them and that's exactly what happened. He gave Pep Guardiola a taste of his own medicine- possession and positional play football. 
😉 How's that xG looking?

📲 https://t.co/S3j1TIedJv#BHAFC 🔵⚪ pic.twitter.com/SWwoBr4100

— Brighton & Hove Albion (@OfficialBHAFC) May 18, 2021
Only 46, he has a very bright future ahead. Apart from a privileged tactical mind, it is such conviction what is hardest to find, and which he has instilled in his players to reshape The Seagulls and which has made him one of the best English managers in the Premier League.