Leeds United had one of the best promotional seasons of the Premier League after finishing 9th in the table right off the bat. What was once one of the best clubs in England is slowly inching towards their past glory with an exciting young squad and under the leadership of Marcelo Bielsa, Leeds United fans must be buzzing before the new season.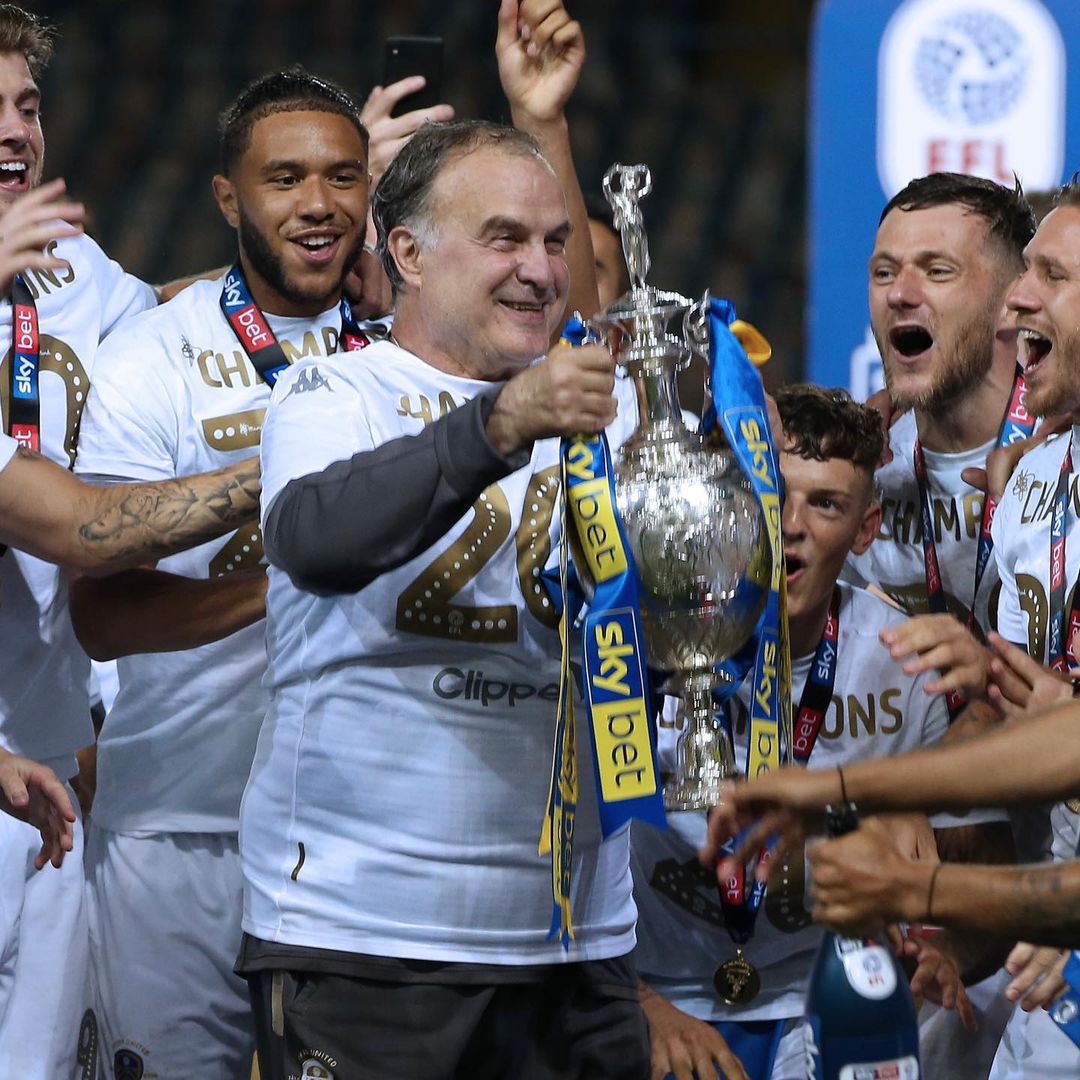 Leeds used to be a mid-table club in the Championship before Bielsa took charge of them in 2018. They gained promotion the next season and managed to finish in the top half of the Premier League the next year. If Leeds United keep up with the progress they have made lately, the next stop is naturally European football. Here's how Leeds United can make it to the top-6 with Marcelo Bielsa at the helm.
AN ALL-OUT ATTACKING MINDSET
El Loco knew that Leeds had a weaker side on paper than most other clubs, which is why he went ahead with an unorthodox way of playing his team. The Premier League has many world-class forwards that is surely too much for Leeds to chew. Instead of being afraid of conceding a goal, Bielsa decided to go all out on the front foot in order to compensate for their errors at the back.
👏 With 37% of the vote, Marcelo Bielsa is the overwhelming winner of the @BBCMOTD's Premier League Manager of the Season award pic.twitter.com/egKCh0CQYQ

— Leeds United (@LUFC) May 24, 2021
Leeds United conceded 54 goals last season, which is the worst record amongst the top 10 teams in the league. However, they scored 62 goals themselves making it all worth it. Their goal difference isn't as high as the other clubs which can create problems for the club in the long run, but Bielsa didn't care about all that. All he wanted was to make sure Leeds stayed far away from relegation and finish in a respectable spot.
No matter what opponent they faced, Bielsa didn't change his mindset. They tried to keep their fair share of possession and push players in numbers before launching a quick link-up play. Leeds had one of the highest shot creations in the league and averaged 13.79 goal attempts per 90. Bielsa loves to overcrowd his midfield and hence played with 7 players in the midfield at times. Leeds went completely ballistic against their opponents which is why they arguably provided the most entertaining football out of the lot.
Any other manager would have decided to try a defensive approach this time around to see if they do better at the back foot, but Leeds United have got El Loco in charge who is no ordinary man. We are sure Leeds will go ahead with a similar style of football and make it work for them in their fight back to the top.
AN EXCITING SQUAD AT DISPOSAL
Since Leeds United have less income compared to the other top teams, Bielsa was compelled to go easy on the club's pockets. Bielsa has managed to fill every gaping hole he could find in the squad by spending the least amount of money possible.
Ezgjan Alioski was an important part of the club but since they failed to reach a contract extension, the player left the club on a free transfer. The fullback position is an integral part of Bielsa's game plan since they contribute extra width to their attack. The wings are dominated by their full-back as they attempt to provide extra firepower up front.
With Alioski gone, Leeds have signed Junior Firpo from Barcelona who is exactly the kind of player Leeds needed. He has pace and agility which will help him push the ball upfront and also trace back when they lose possession.
Bielsa has also managed to convince their star man Raphinha to stick around for at least one more season which sorts their right-wing position out. Jack Harrison had a tremendous loan period at Leeds last season as he finished with 8 goals and 8 assists to his name. Leeds have made his move permanent at a price of around £11.52 which is a huge bargain.
Patrick Bamford's 17 goals last season makes him the best prolific goal scorer they could have asked for and Kalvin Phillips, who had a wonderful Euro 2020 campaign has been great for the club. Bielsa still needs to improve their depth in the midfield and is actively looking for possible additions to the club. Bielsa made a lot of improvements to their squad last summer which is why he can afford to stick with the same outfit in their 2021/22 season.
THE UNDERDOGS TO ROOT FOR
Leeds United were dubbed as everyone's 'Second Favourite Team' courtesy to their entertaining way of football. Everybody loves the underdogs of the league but another successful outing will mean that they are underdogs no more. It would be really profitable for the club both financially and commercially if they managed to finish top-6. Every midtable club's goal is to try and reach for the Europa League spots and Leeds are no different even if it is only their second season back in the top flight. Bielsa will make sure they use the momentum and popularity they have mustered over the last few months and use it in their campaign from the get-go.
55% – Marcelo Bielsa has won 54 of his 98 matches in charge of @LUFC giving himself a wining ratio of 55% – the largest of any manager the club has had in its 100-year history. Messiah. pic.twitter.com/t8g7DcFrAf

— OptaJoe (@OptaJoe) July 17, 2020
It is well known that Marcelo Bielsa doesn't like playing around and is one of the best in the business. The exponential progress made by Leeds United is because of their aggressive and experienced tactician. Since the level of competition in the Premier League is getting tougher every year, a Europa League finish is going to be a hard bet for Leeds United. As we all have observed, Leeds United have only grown better with time and since they came close to reaching Europe last season, there is a good chance they might be able to pull it off. Marcelo Bielsa will be looking forward to a strong start but that might be tough considering their opening games.  Leeds play Manchester United on their opening day of the league and a win over their historical rivals will send the message loud and clear, Leeds United are here to stay.