Antonio Conte is not just an amazing coach, but also an interesting character, from his 'Godfather' like expressions to his insane but motivating team-talks, here are 10 things you need to know about Chelsea's manager.
SPECIAL 'ITALIAN' ONE
Antonio Conte has a reputation of being able to give the hairdryer treatment and motivate at the same time. It's all there to see on video.
"We're being praised and that gives me the creeps, because I fear it will make some of you relax," he said, fixing his intense gaze on each one of his players in turn. "You want to win the title? You'll have to spit blood right to the very end of the final match of the season." That was Conte's speech to the Juventus team before a Serie A trip to Palermo in April 2012.
At that time Juve were unbeaten in 31 league matches and went on to win in Sicily and win the Serie A.
"The secret of our success is the ambition our coach has. Conte has brought a new mentality to the club. He has pushed us to sweat, to find strength and to undergo hard work in order to cancel out the last two disappointing campaigns," said Italy and Juventus legend Gianluigi Buffon.
Another Italian legend, playmaker Andrea Pirlo said of Conte: "I am extremely lucky I met Antonio Conte, I had so many coaches to compare him too, and he is the one who surprised me the most. I was expecting a good coach, but not that good."
BACK TO SCHOOL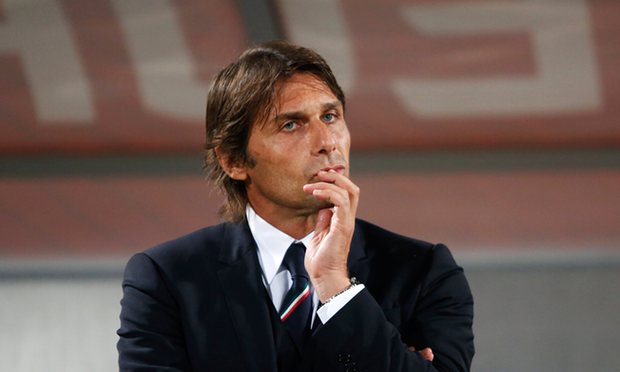 Conte started preparing for the Chelsea role since January, as the Italian joined the Cheney Court's language school to learn English and the terminolgies used in English football.
HAIR DON'T LIE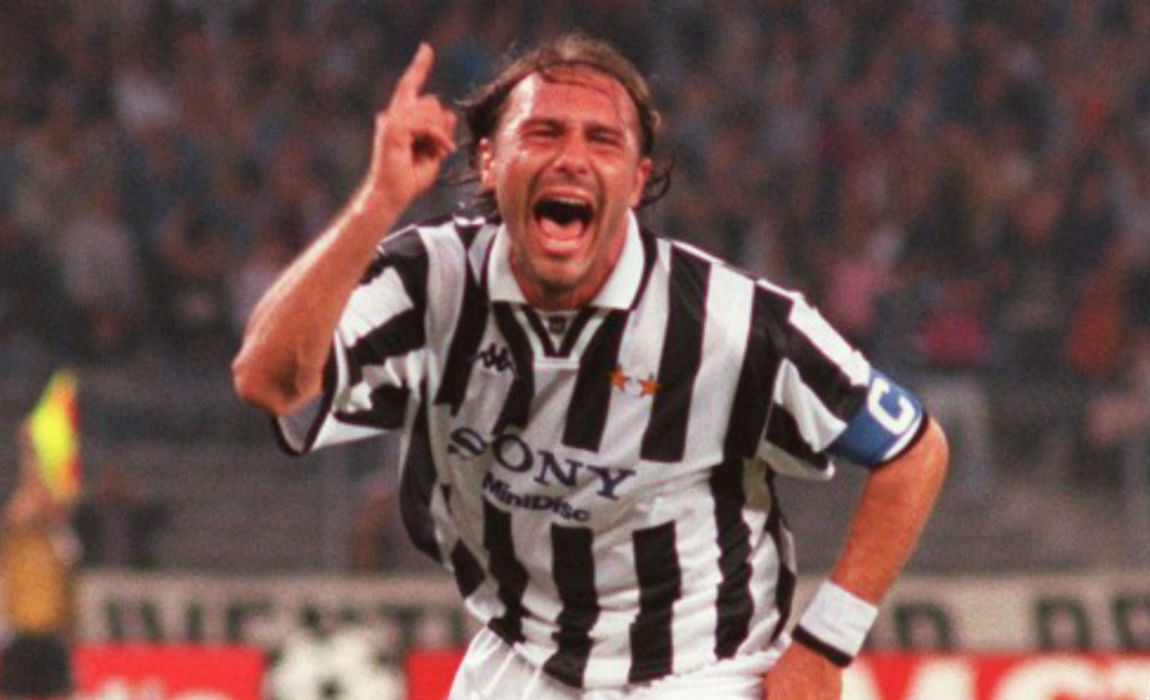 The 47-year-old had a very thin hairline during his playing days in the 90's, but every since taking the managerial role the hair seem to be coming back, transplant! eh?
FIX WHAT!
Conte was handed a 10 month ban for failing to report alleged match-fixing in 2012. He was however freed of all charges earlier this year.
FIRST BLOOD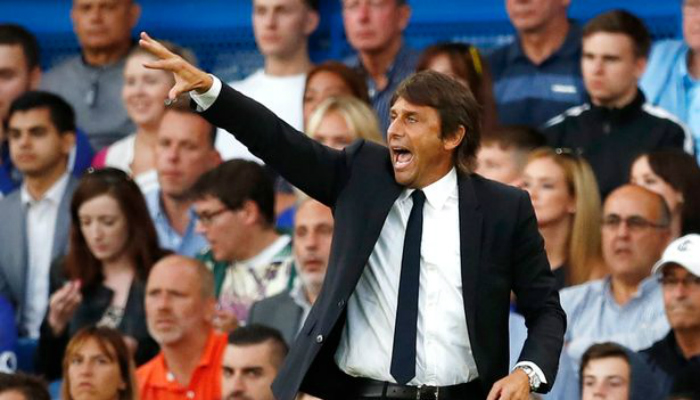 Conte is very aggressive as a manager and he demands the same from his players. In 2012, he was captured on camera – telling his players "You want to win the title? You'll have to spit blood right to the very end of the final match of the season."
THE MAN FOR OLD LADY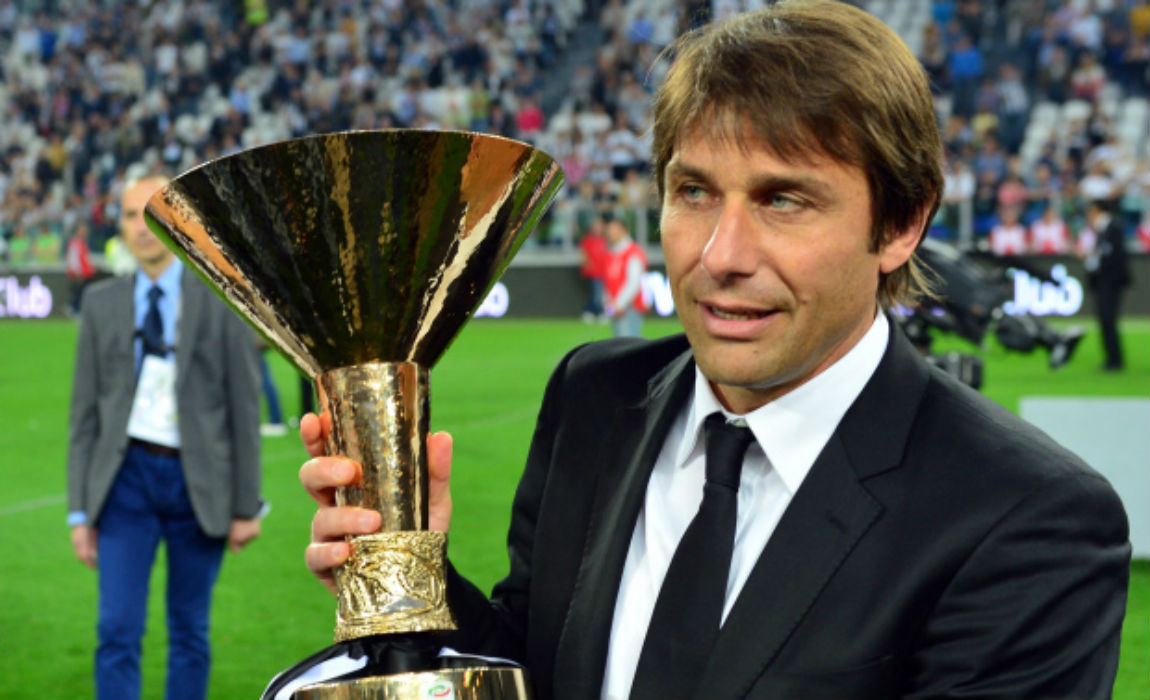 Conte has the highest win ratio for a Juventus manager since 1971-72 and he also holds multiple Serie A records, with his Juventus side also hold the record of scoring in most consecutive games (43), the second highest unbeaten run of 48 games and highest points earned (102) and matches won (33) in a single season in 2013/14.
YOU CAN'T SACK ME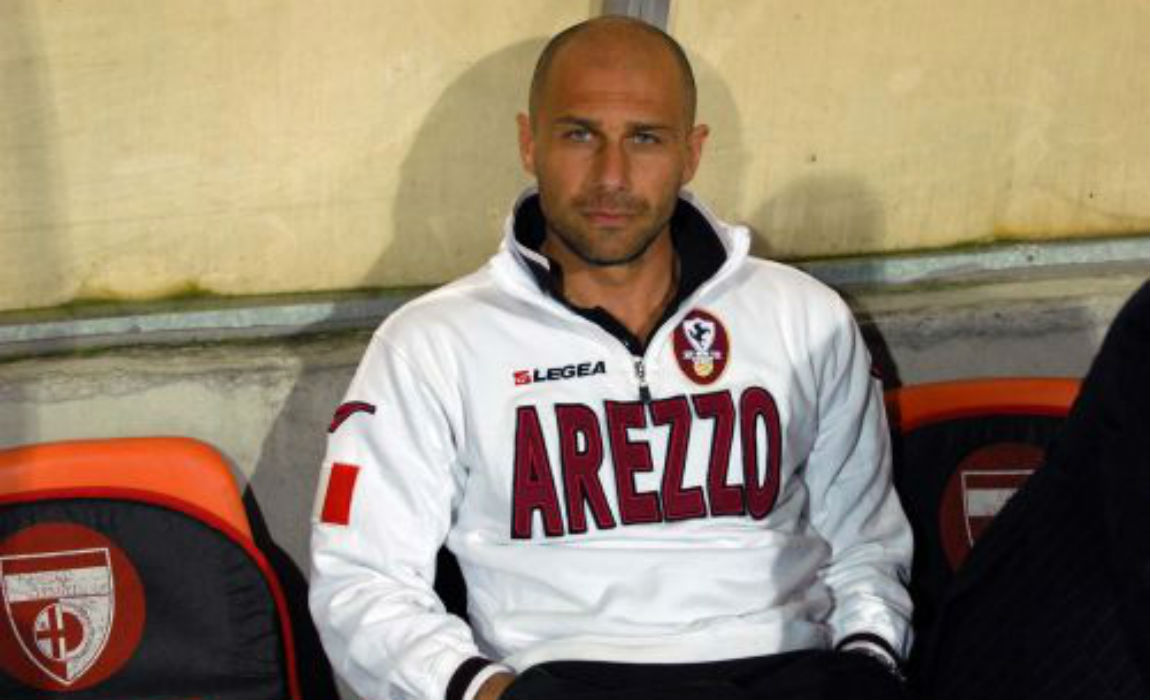 Conte's first job was with Serie B side Arezzo, where he was sacked from the position due to poor results, but brought back in the same season but to no avail as the club were relegated to Serie C.
LA MIA FAMIGLIA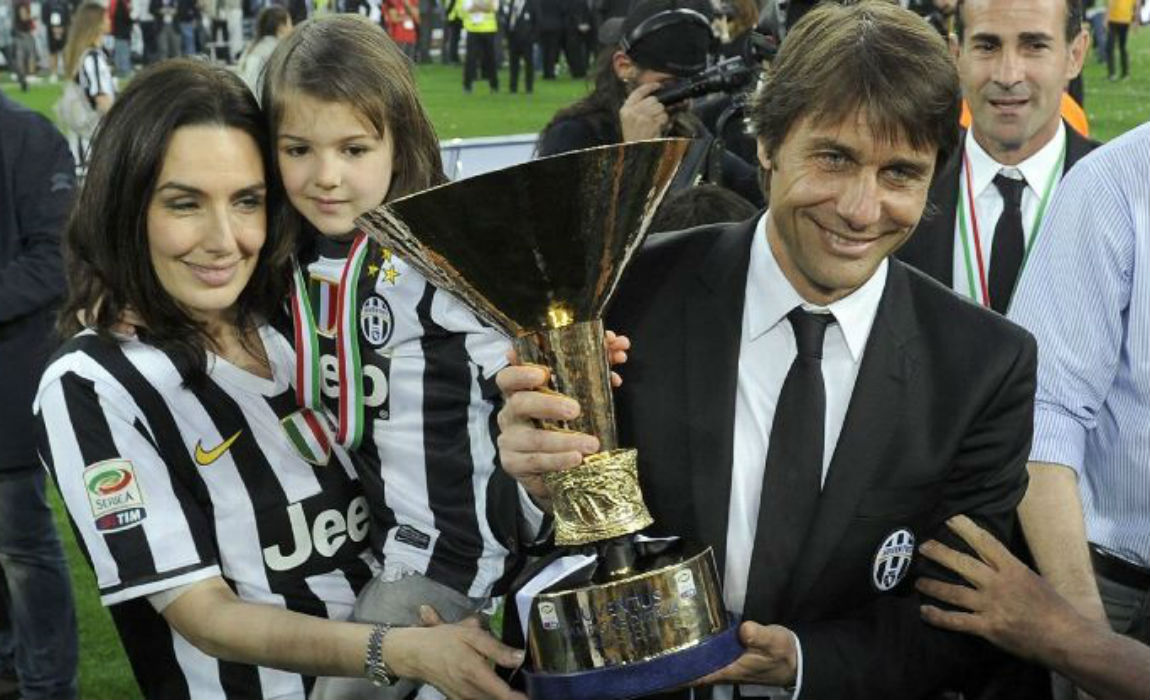 Conte is truly, deeply and madly in love with his wife Elisabetta and daughter Vittoria and has professed in public domain on numerous occassions. He has also said that the birth of his daughter is the most amazing moment of his life "Having a daughter really teaches you what love is. Before they come into your life you don't know what it is."
LITTLE ITALY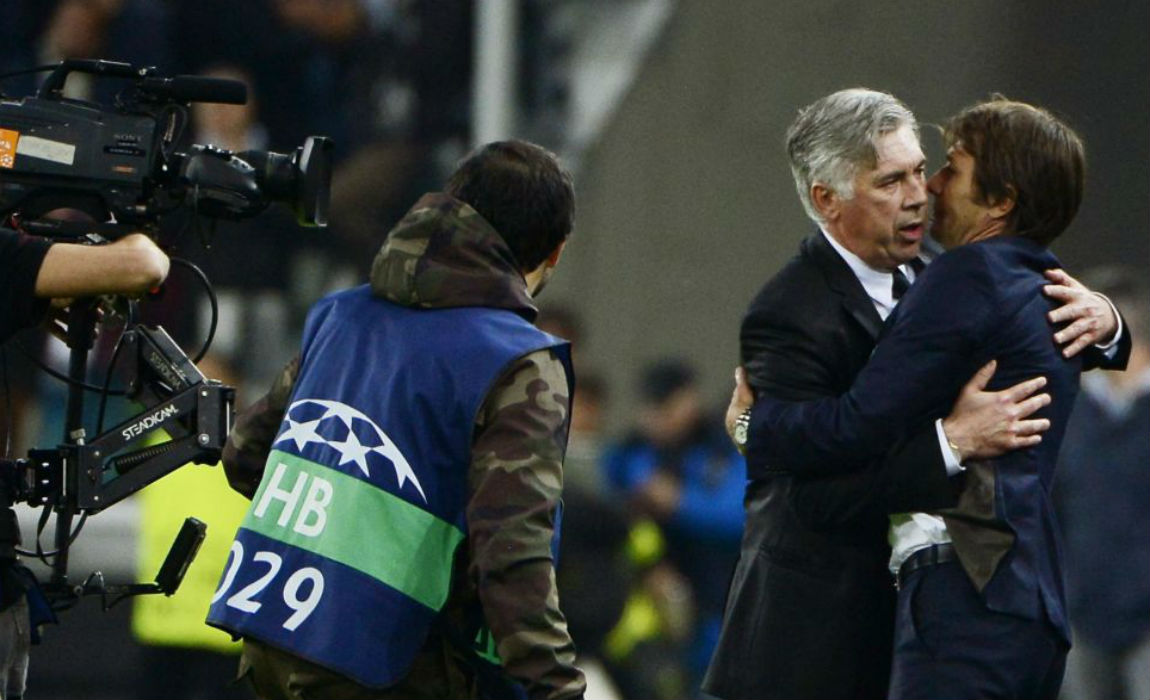 Conte is Chelsea's fifth Italian manager, as he follows in the footsteps of Gianluca Vialli, Claudio Ranieri, Carlo Ancelotti and Roberto Di Matteo.
LA VITTORIA E' MIA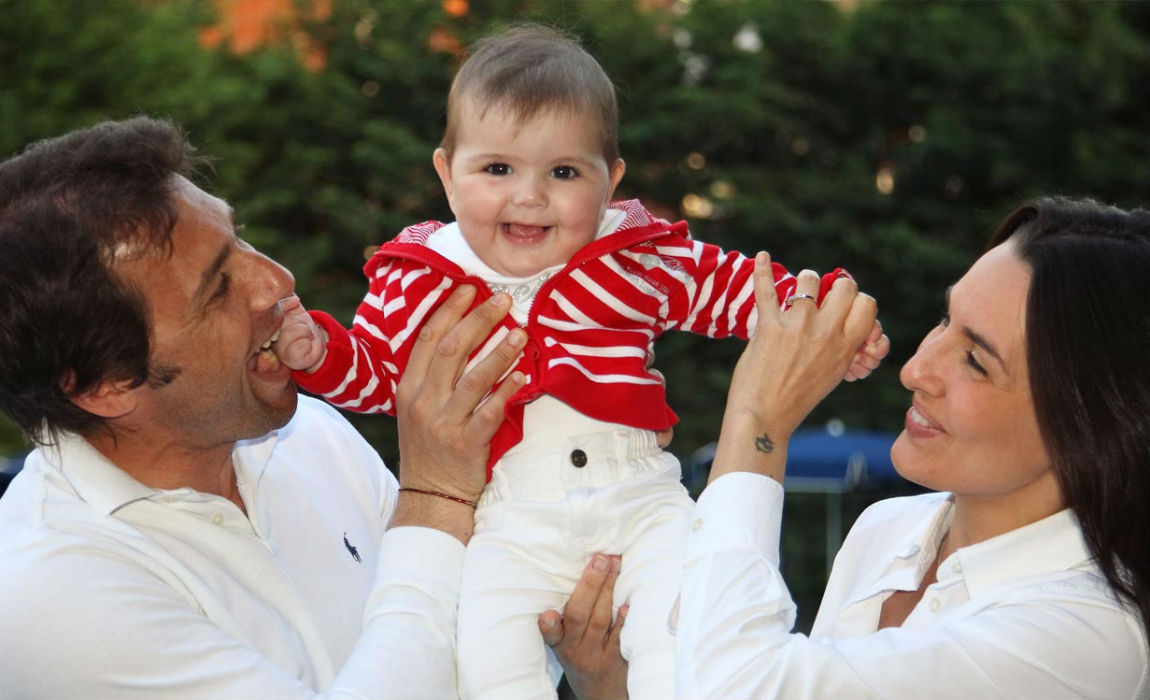 Conte is so fond of winning that he named his daugheter Vittoria.