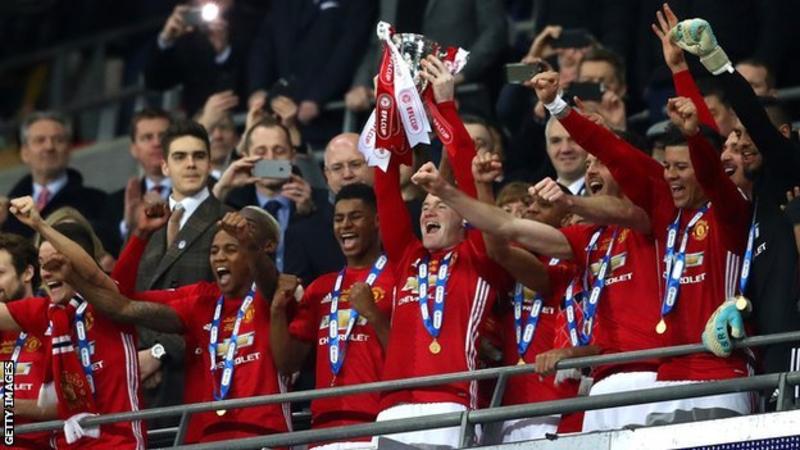 Zlatan Ibrahimovic scored twice, including an 87th-minute winner, as Manchester United edged Southampton 3-2 in the League Cup final at Wembley on Sunday.
The 35-year-old Swede opened the scoring in the 19th minute from a free-kick. Jesse Lingard made it 2-0 with a shot from the edge of the box seven minutes before the interval.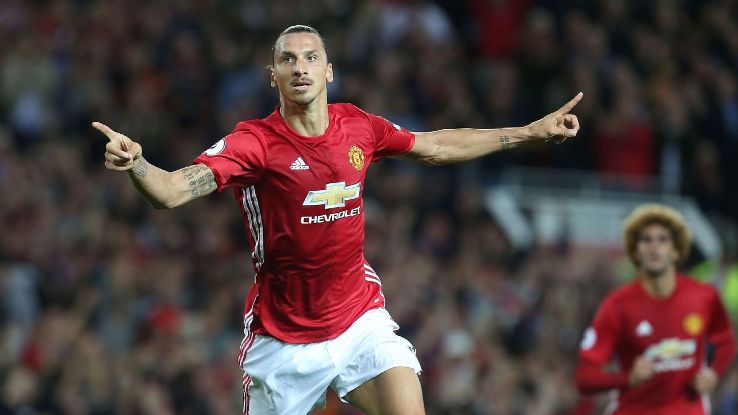 Southampton's Manolo Gabbiadini had an early goal disallowed, although television replays showed he was onside. The striker managed to level the score on either side of halftime.
Oriol Romeu should have put the Saints ahead, but his shot hit the woodwork at the end of the second half.
Ibrahimovic then raised high to head Ander Herrera's cross home three minutes from time to earn United their fifth League Cup victory. It was Ibrahimovic's 26th goal since he joined United last summer.
Ibrahimovic hailed teamwork in the match. "This is a team effort. This is what I came for – to win, and I am winning. The more I win the more satisfied I get," he said.
"You appreciate it more the older you get. Wherever I have gone I have won. I think this is trophy number 32 for me. This is what I predicted. My friend, I keep doing it. I'm enjoying it in England," he added.
Manchester United manager Jose Mourinho was more willing to credit Ibrahimovic for the win.
"Honestly, Ibrahimovic won the game for us because he was outstanding. I can see a couple of performances – Pogba being at a similar level – but he was outstanding. In a match where the opponent was better than us for long periods – they deserved to go to extra time – he made the difference and he gave us the cup."
Southampton manager Claude Puel congratulated Man United on the win, although he added the loss does come with some disappointment.
"We came back with quality. Perhaps we deserve better. It's football and congratulations to Manchester United and their players," he said.
"Manolo Gabbiadini scored three good goals [including the disallowed goal]. There's a lot of disappointment of course. We had a fantastic game without the reward. I hope we can continue on this level," Puel added.  Enditem