The Asian Football Confederation (AFC) Competition Committee has officially awarded Indonesia the hosting of the AFC U-19 championship next year, the AFC said on its website on Wednesday.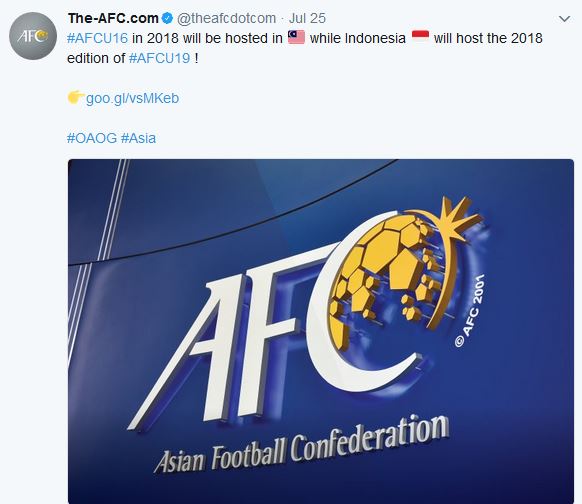 The decision was made during a meeting of the AFC competition committee on Tuesday night.
The AFC U-19 championship is scheduled to be held from October 18 to November 4 of next year.
The committee felt that Indonesia was regarded as the most favorable among the bidding.
The appointment was expected to assist the country's recovery and development of soccer following the recent FIFA ban.