Amazon Prime's 'All or Nothing' documentary series has become a must-watch for any sports fan thanks to its fascinating behind-the-scenes access and so is it's successor All or Nothing: Juventus.
Following in the footsteps of Amazon Prime's successful "All or Nothing: Manchester City" and "All or Nothing: Tottenham Hotspur," Juventus is the next side to be given the behind-the-scenes documentary treatment.
The series will follow the popular Italian soccer club through the current 2020/21 season, and will stream on Amazon Prime Video worldwide later this year.
Amazon's latest popular documentary: All or Nothing – Arsenal
Two of these series focused on English Premier League sides Manchester City and Tottenham Hotspur, with emphasis on their iconic managers Pep Guardiola and Jose Mourinho. All Or Nothing: Brazil National Team followed Brazil, the national team with the most FIFA World Cup titles, while a chapter on Bundesliga giants and UEFA Champions League reigning champions, Bayern Munich, is underway in 2021.
Tottenham, Bayern Munich and Manchester are among the other clubs who've agreed to take part in the behind-the-scenes documentary – but Juventus boast a bigger star than all of them.
Cristiano Ronaldo is shown training, laughing with teammates and – of course – looking suitably furious in the Juventus dressing room, as he stamps his feet.
It will take viewers on a behind the scenes journey with the club covering all of the key events, including the arrival of Andrea Pirlo as the club's new head coach.
The cameras will be inside the Allianz Stadium, their training facilities in Turin and, away from the pitch, the series will focus on the unique aspects of the Club Bianconero ["white and black"] and of its identity, which is rooted in Italian culture and history, but looking to the future.
The first time around it was Netflix. This time, it's Amazon's cameras that will bring us into the Juventus dressing room for pictures those of us around the world watching games at home won't normally see. In an announcement on the club's website Tuesday, Juventus revealed that they will be the next club followed in the "All or Nothing" series, following the likes of Manchester City and Tottenham.
WHAT IS ALL OR NOTHING: JUVENTUS
Amazon Prime Video and Juventus soccer club have announced a new Italian Amazon original behind-the-scenes documentary series, "All or Nothing: Juventus."
The likes of Juventus' Cristiano Ronaldo and Andrea Pirlo will be front and centre of Amazon's latest documentary, set for release this year.
Juventus will be the first non-Premier League side and the first Italian side to be featured in an "All or Nothing" documentary, and the latest instalment to the series promises to be an exciting and intriguing look into one of Europe's most successful clubs.
It was announced on February 23rd 2021, that the next team to feature in Amazon's All or Nothing series will be the Italian giants, Juventus.
The series will be produced by Fulwell 73 along with executive producers Leo Pearlman, Ben Turner and showrunner Richard Cooke.
𝗔𝗹𝗹 𝗢𝗿 𝗡𝗼𝘁𝗵𝗶𝗻𝗴: 𝗝𝘂𝘃𝗲𝗻𝘁𝘂𝘀 ⚫️⚪

It's official: the Bianconeri will star in the Amazon Original docuseries, available in 2021 on @PrimeVideoIT! #AONJuve

— JuventusFC (@juventusfcen) February 23, 2021
Fulwell 23, The UK-based producer of the show, has produced popular sports documentaries such as Sunderland 'Til I Die, The Class of 92 and I Am Bolt.
"We are extremely proud to be among the international partners of the 'All or Nothing' franchise," said Giorgio Ricci, Juventus' chief revenue officer. "This represents another step forward in the constant evolution of our club.
The collaboration with Amazon Prime Video is a perfect fit between two successful brands with a global reach and a continuous desire to challenge, change and create in an innovative way. We look forward to showing the world what the Juventus brand really is and what really means, with the undisputed quality and unique touch of the 'All or Nothing' series."
"We are thrilled to start this journey with such a prestigious football club as Juventus and to offer the Italian and international audience an extraordinary, unprecedented look at one of the most exciting teams on earth," added Nicole Morganti, head of Amazon originals, Italy.
'All or Nothing' is now a franchise defined by its outstanding production quality and unique access, and this will follow in the footsteps of previous successful series. We can't wait for Prime members worldwide to fully experience the daily challenges that this team of first-class champions will face through this epic season."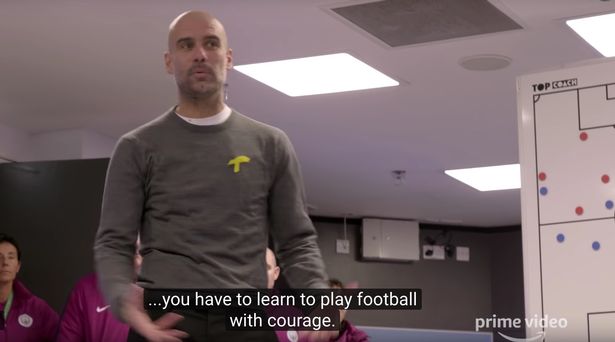 According to the official Juventus press release, "The excitement of the pitch, the stories that revolve around a match, but also the everyday life of the first team and the club.
"Everything you would expect to see will be told, and everything you don't expect to see will be revealed, allowing you to enter the world like never before.
"This new docuseries will take spectators on an amazing and exciting journey, delving deep into all the various phases of the season, which will soon reach its most defining moments in the coming months."
What's particularly intriguing is that Juventus' 'All Or Nothing' is focused on the 2020/21 season, which so far isn't going according to plan.
Despite Ronaldo's impressive goal return, the Italian champions are up against it in Serie A – currently third and 10 points behind Inter Milan. Juventus are also out of the UEFA Champions League after being defeated by Porto.
Pirlo is under pressure despite his pedigree as a player – and perhaps the smiling, suited, impossibly cool man we see in the trailer might look a bit more ragged and frustrated as the series progresses.
Of course, with all of these series, the club has a big say in what is and isn't shown.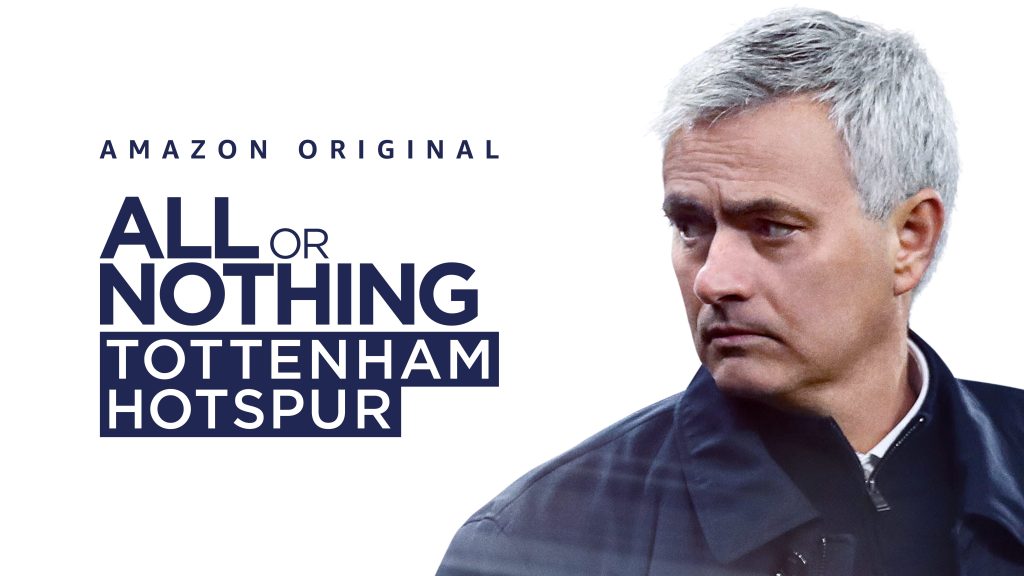 'JUVENTUS: ALL OR NOTHING' RELEASE DATE
Both Juventus and Amazon Prime Video have officially announced that the successor to the famous series All or Nothing: Juventus, is to be released later this month, on 25th November.
The famous documentary is accessible globally on Prime Video, and fans worldwide have been eagerly waiting for inside scoop on Andrea Pirlo's Juventus.
You already know how it ends. About all the rest, you know less than you think 👀

All or Nothing: Juventus, out 25th November on @primevideoit 📺⚪️⚫️#AONJuve pic.twitter.com/jijutV4yqR

— JuventusFC (@juventusfcen) November 15, 2021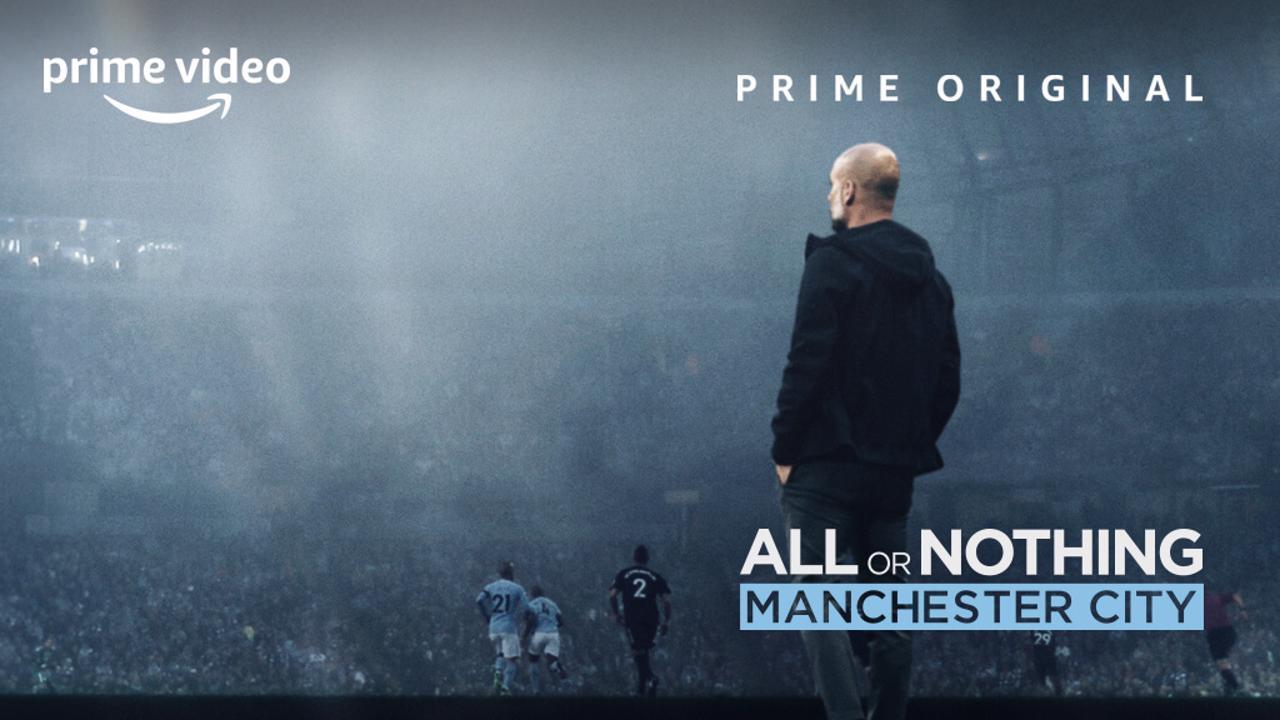 WHERE TO WATCH 'ALL OR NOTHING: JUVENTUS'
The "Juventus: All or Nothing" series will be available to watch exclusively on Amazon Prime Video.
New members can sign up for a free 30-day trial on the website.
An Amazon Prime subscription is £7.99 in the UK or $12.99 per month in the U.S.
𝟵𝟱 ⚽'s by @Cristiano in ⚪⚫ and 𝗠𝗔𝗡𝗬 𝗠𝗢𝗥𝗘 still to come! 🔥#CR770 #CR7JUVE #ForzaJuve

— JuventusFC (@juventusfcen) March 14, 2021
WHAT TO EXPECT FROM THE DOCUSERIES
If you wanted to see some stuff that you would not normally see over the course of a season, this is your chance.
The excitement of the pitch, the stories that revolve around a match, but also the everyday life of the first team and the Club. Everything you would expect to see will be told, and everything you don't expect to see will be revealed, allowing you to enter the world like never before.
Besides attempting to grow the Bianconeri community, the All Or Nothing: Juventus docuseries is expected to greatly benefit Juventus from a financial standpoint.
Manchester City collected about £10 million ($14 million) from the screening of All Or Nothing: Manchester City three seasons ago, according to The Telegraph.
Commercial revenue has likewise gone up for Tottenham Hotspur in 2020 thanks to its Amazon Prime Video show, as specified in the Deloitte Football Money League 2021 financial analysis.
With Amazon's Tottenham season, everything was done and finished and presented in nine episodes that debuted this past August.
So, if Juventus' season follows that model, then it should feel less rushed. It will also be interesting to see how they approach all of this knowing that this is the first non-English-speaking team that they cover and they're doing all of this amidst a pandemic.