Cole Bassett is only 19 years old and is turning into one of the finest central midfielders MLS has to offer. An all-round player, who even though isn't blessed with flawless natural talent like other prodigies, is making up for it through sheer 'hard work'. In his teenage years, he has worked his way from an academy reject to one of the starters of Colorado Rapids' senior team. Cole Bassett's story has just begun and it looks really interesting and promising.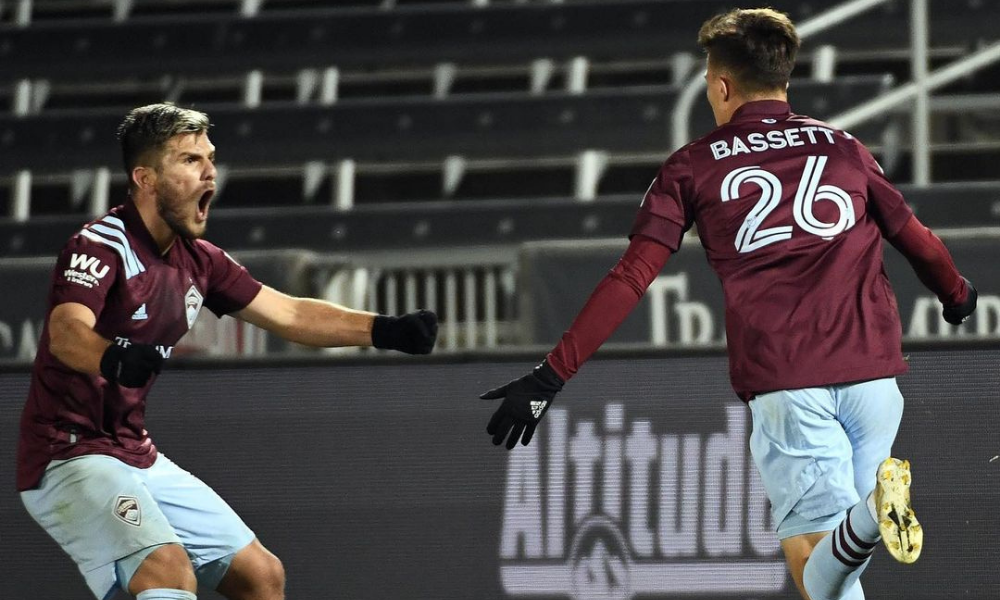 Everybody probably feels that 2020 was a horrible year for the whole world…well Cole Bassett would probably disagree with you because he had the time of his life on the pitch last season. 2020 was the long-awaited breakout season for the Colorado native youngster.
Although he was making good progress and growing as a player in the past couple of years, the 2020 season lit a spark in Cole Bassett and he went on and achieved heights nobody expected him to at this stage. He was the leading goal scorer of his club last season and also was the 7th best U22 player in the MLS.
\
PLAYING CAREER SO FAR
Cole Bassett has been playing in his hometown Colorado ever since he was a kid. He was part of the Colorado Rush youth academy in his childhood. Although he was a good player, he wasn't good enough to be a star of his team. Cole Bassett didn't even get selected in the U14 squad of Colorado Rush because the coach felt he didn't have the potential.
Despite all the discouragement, Cole Bassett worked hard and in 2017, he landed himself a spot in his town's MLS club, Colorado Rapids in the youth academy. He started getting some first-team action in 2018 when he scored his first goal in his first start for Colorado Rapids.
Cole Bassett only became a regular player for the club in 2019 when he made 14 appearances (6 off the bench) for Colorado Rapids. The club finished 9th in the western conference and although Cole Bassett didn't particularly shine in that year, he wasn't a bad player. He scored 2 goals and provided 1 assist for the team. His overall rating for the 2019 season was 6.45 which isn't half bad but it is surely impressive for an 18 year old. From the 2019 season, one thing was pretty clear to everyone, Cole Bassett is a player who has the potential to reach great heights, it was just a matter of when…the answer was the 2020 season.
Welcome to MLS, Cole Bassett.

The @ColoradoRapids Homegrown Player makes his debut for the squad. #PORvCOL pic.twitter.com/ktKq89wch8

— Major League Soccer (@MLS) September 9, 2018
Colorado Rapids has been a lower midtable club in these past few years but that changed when they finished 5th in the western conference and bagged themselves a spot in the playoffs. Although they lost in the first round, it doesn't change the fact that they had a great run. Cole Bassett was definitely one of the major factors leading to their glory. He had 5 goals and 5 assists, a huge leap since his last season. In his 14 appearances he kept the midfield fluid with his work rate and looking at the speed of his progress, he is surely getting more minutes next season.
STATS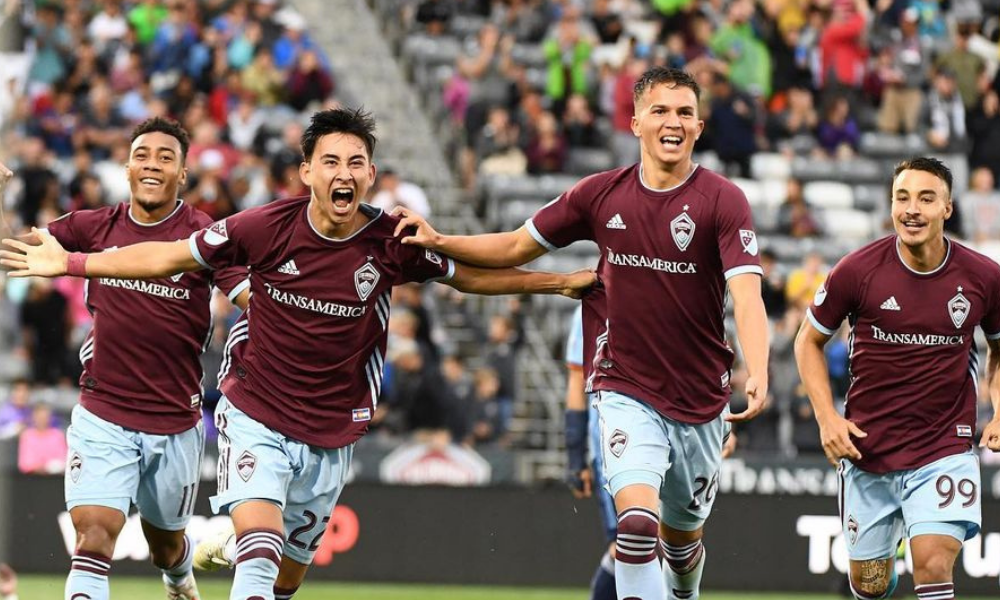 He made 14 appearances last season and played a total of 979 minutes. Although he didn't get the playtime he would have hoped for, he surely made the most out of what he got. As he is a central player, his main task was passing. He had a pass completion of nearly 80% in all his games and an average of 2.57 key passes per 90 minutes.
His shooting stats are also quite impressive for a man of his age. He had an xg (expected goals) of 2.8 last season and he got 5 which means he is clearly overperforming. He had an average of 2 shots on goal per game that means he is confident enough to try and score which is commendable for a midfielder.
He needs to work on his ball control as he only had 7 successful dribbles last season. He has had 9 successful tackles last season and is even good at pressing on the opposition defenders. Since he is good at defending, Cole Bassett can even try to become an 8/10 hybrid midfielder like Gundogan and contribute on both sides of the pitch.
WHAT THE STATS DON'T TELL
Stats do give us a basic idea about Cole Bassett, but there's so much more to football than stats. Cole Basset's work rate on the ball is one of the main reasons why he is in the spotlight right now. If we go into technicality, Cole Bassett understands the game and the situation really well. It takes years for midfielders to learn the art of reading the game and looking for spaces and Cole Bassett is on the right track to master this art form.
Colorado Rapids' current GM, Robin Fraser thinks highly of the youngster and has stated, "He's a player who understands how to find the space. Cole's progress has obviously been really, really good over the last year or so."
His teammate, Jonathan Lewis said, " He's playing like a full-fledged pro. I think for me, that's the biggest thing, and that's why he's been really successful."
The DP and the Homegrown @colebassett19 linking up. pic.twitter.com/h2IbVLmp1Y

— Colorado Rapids (@ColoradoRapids) August 30, 2020
He even has the ability to strike the ball with power and precision which is why he can easily adapt into the position of a number 10 central attacking midfielder in the future. Overall, Cole Bassett has all the abilities required to be a massive force in the midfield and things are looking really well for him. If he can keep this growth and form up, he is going to be one of the best players in the USA in the next couple of years.
WHAT MAKES HIM SPECIAL
Working with one goal in mind🇺🇸 #5thinthenation pic.twitter.com/la689367Xv

— Cole Bassett (@colebassett19) December 5, 2017
Cole Bassett has all the necessary ingredients one needs to become a world-class player, but the most important thing for a player to succeed is his attitude towards the sport. We can surely say that Cole Bassett loves football because that is the only thing he has done all his life. He has been playing the sport since he was 5 and his only goal in life is to excel this game.
Although he had the full support of his parents, nobody believed he can become a professional footballer. He was never the best in his team and he often used to get rejected in trials, but he never gave up. Cole Bassett lives and breaths the game and that has helped him get back and put up a fight every time he has been in a rut. Hard work and believing in oneself is the key to master anything in life and Cole Bassett has done that to perfection. His love for football is the only thing that is going to keep pushing him towards greatness.
PREDICTION
🏴󠁧󠁢󠁥󠁮󠁧󠁿 @colebassett19 will be heading across the pond to train with the @Arsenal U-23s!#Rapids96 | #Elevate

— Colorado Rapids (@ColoradoRapids) November 12, 2019
Now that we have established that Cole Bassett is set to become one of the major players in the world, let us see where will he be in the next few years. In an interview at Cole Bassett's house, he showed us a long list of goals he has for his future and playing in Europe was there high up in his list. There have been a ton of rumours that top European clubs are interested in him. Bundesliga club FC Freiburg has contacted the Colorado native youngster so that is a viable option for the future. In 2019, Cole Bassett even trained with Arsenal's U23 squad in England so a move to the prestigious club in the Premier Club also looks like an option. The way Arsenal is struggling right now, they need a catalyst or a change and their scouts might feel that Cole Bassett might be just the thing Arsenal requires.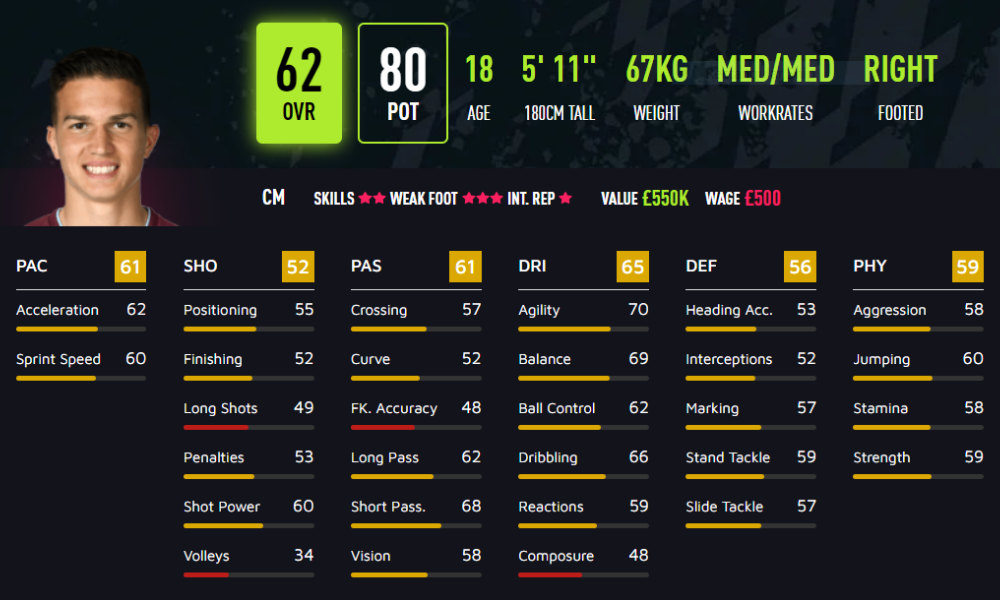 Cole Basset got his first cap for USMNT in December for a friendly against El Salvador. He isn't in the squad for the Copa America happening in a couple of moths but we might find his name in the team sheet for the 2022 World Cup.
As of now, Cole Bassett isn't leaving the MLS for probably the next 2 seasons. He has potential but he hasn't reached the level required in Europe yet. But we won't be surprised if he becomes a star of some European club in the future and neither should you. Remember, you heard it first from FootTheBall.