Known as the "Land of Catennacio", Italy have produced some of the greatest players in its history. Players from four different generations have graced the game of football from the Italian land, many of them going on to be lauded as players of the highest class that football has ever seen.
Here's a look back at the history to create an Italy all-time playing XI, based on the Catenaccio system that the Azzuri are known for.
Honourable Mentions:
Dino Zoff
Fabio Cannavaro
Claudio Gentile
Bruno Conti
Valentino Mazzola
Goalkeeper – Gianluigi Buffon
Some might regard Dino Zoff as the greatest Italian goalkeeper, having captained the 1982 World Cup winning side at the age of 40, but the sheer talent and longevity of Buffon gets him the place in this eleven.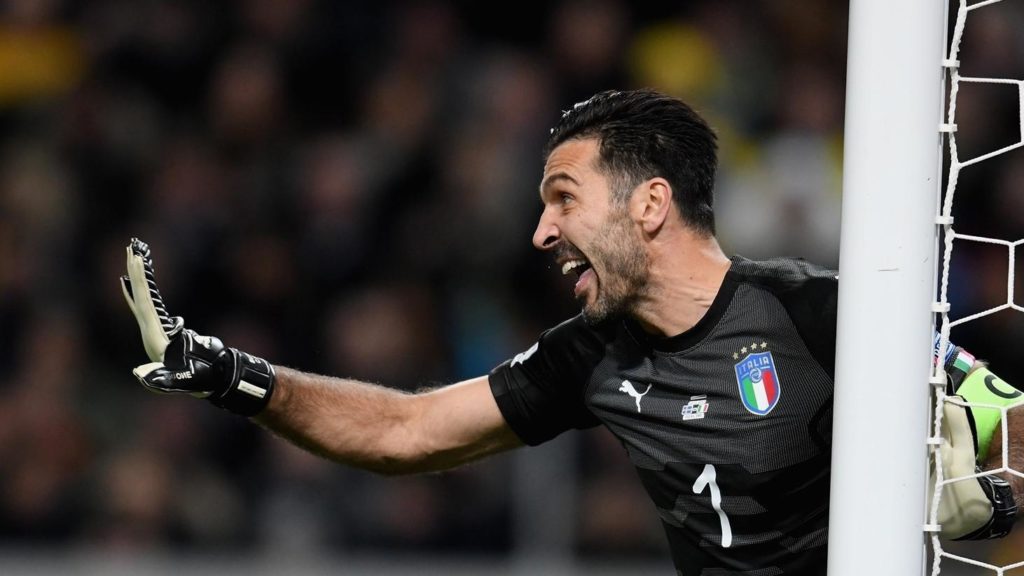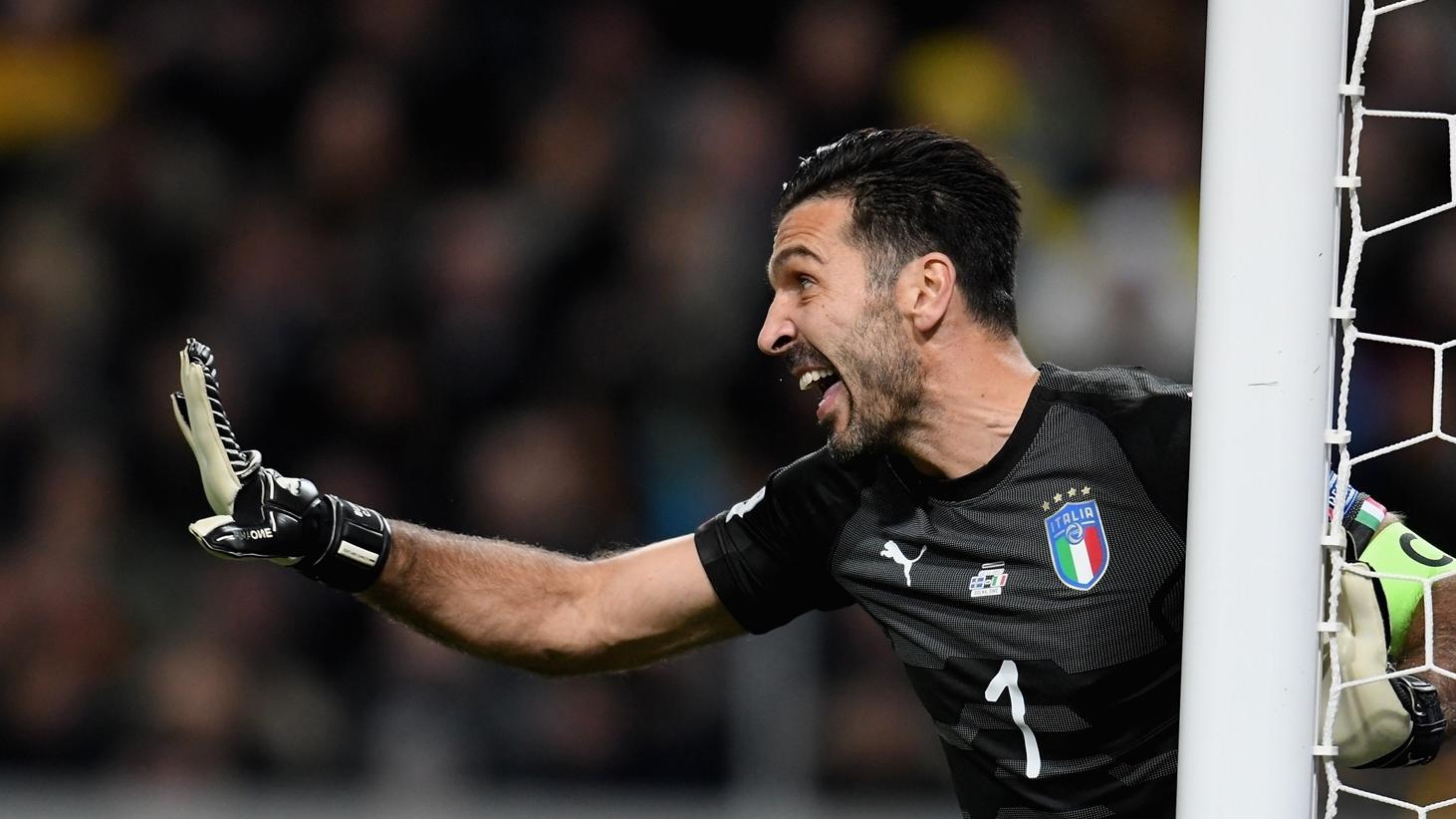 Gianluigi Buffon. (Image Courtesy: UEFA / Website)
Italy's most capped player, Buffon started off his career at age of just 17, in a league which is known to be veteran-dependent and has the Serie A goalkeeper of the year award a record 12 times and played a pivotal role in Italy winning the World Cup in 2006.
SWEEPER – Gaetano Scirea
Quiet compared to his eccentric partner Claudio Gentile during his days at Juventus, Scirea was probably the most important player of the World Cup-winning squad in 1982. Italy's answer to Germany's Franz Beckenbauer, the Italian was the organiser of his defence which was a rock in Spain.
Gaetano #Scirea made 73 appearances with #Bearzot. #Azzurri stats coach by coach http://t.co/GTWrPPkfwF #VivoAzzurro pic.twitter.com/MP4CavMHhY

— Italy ⭐️⭐️⭐️⭐️ (@Azzurri_En) July 21, 2014
One of the only 5 players to have won every UEFA and FIFA club competition, Scirea was famously known for not having earned a single red card in his whole career which is an impressive achievement for a defender.
RIGHT BACK – Giuseppe Bergomi
Not many make their debut for their national side at the age of 18, certainly not Italy as one would think given their preference for experienced players, but Giuseppe Bergomi was an anomaly in a positive way.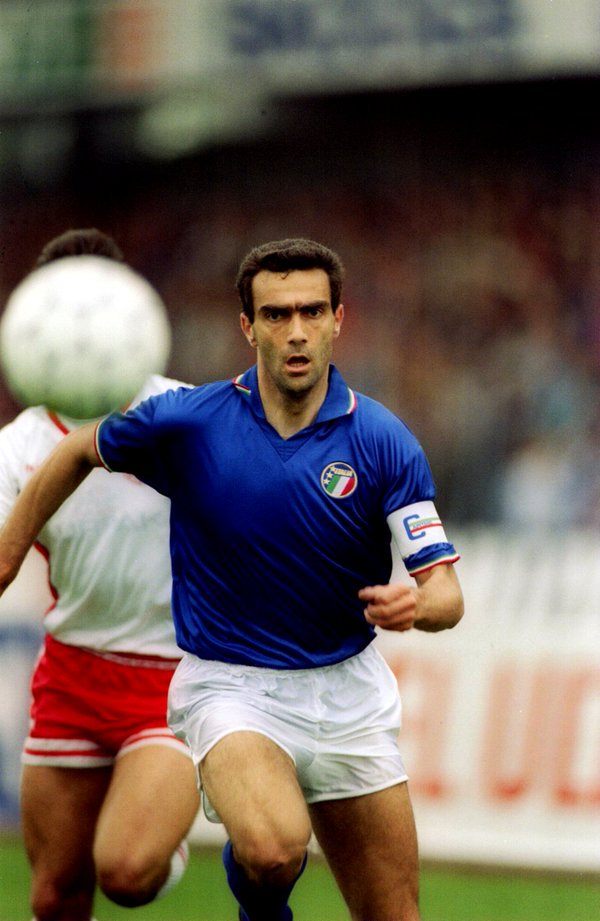 Giuseppe Bergomi playing for Italy. (Image Courtesy: Azzurri / Twitter)
He was so good that he became a regular for Inter and Italy at a very young age and was a remarkable story at the 1982 World Cup, man-marking the great Karl-Heinz Rummenigge in the final, but was overshadowed by the exploits of Paolo Rossi.
CENTRAL DEFENDER – Franco Baresi
Considered by many as the greatest defender of all time, Baresi was the pillar of the all-conquering Milan side of the late 1980s and early 90s.
His international career was blocked somewhat early on in his career by the brilliance of Scirea and Gentile, however, he really established himself when Azeglio Vicini took charge, reaching the semi-finals of both Euro '88 and Italia '90.
25 years ago today: one of the greatest defensive performances of all time.

Three weeks after knee surgery, Italy's Franco Baresi repels everything Brazil throw at him in the World Cup Final.

Just don't mention the penalties.pic.twitter.com/Yo30L8yyVr

— A Funny Old Game (@sid_lambert) July 17, 2019
Tactically, technically, and physically perfect in defence, Baresi would also bring the ball out from the back and launch attacks just like Scirea.
CENTRAL DEFENDER – Paolo Maldini
When he made his debut for Milan in 1984, Paolo was expected to follow in the footsteps of his father, the great Cesare Maldini.
Well, not only did he go on to follow his steps, but the younger Maldini exceeded the success that his father had in his 24-year career with the Azzurri and the capital club.
Pirlo on Paolo Maldini: "A defender who could read the game like nobody else. One of the true greats, for both Italy and Milan." #TBT pic.twitter.com/fIb8D2GpsI

— UEFA EURO 2024 (@EURO2024) December 8, 2016
Blessed with immense composure, intelligence and technique that contradicted his position in defence, Maldini's longevity allowed him to have an almost inhumanly career at the highest level, which culminated in 2004, winning 25 major trophies. His son Daniel Maldini has taken the AC Milan torch from Paolo now.
LEFT BACK – Giacinto Facchetti
The first real attacking fullback of the game, Facchetti rewrote how a player in that position should play and was a true pioneer. This was when fullbacks usually stayed back to defend opposition attacks while rarely going forward in support.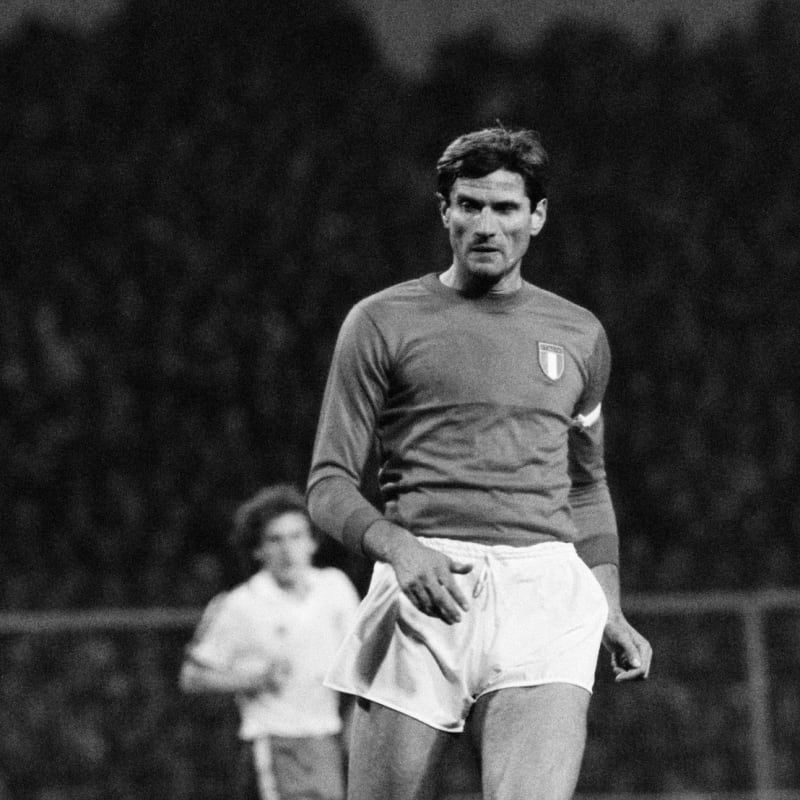 Giacinto Facchetti. (Image Courtesy: FIFA / Website)
Facchetti decided to experiment, and he was immensely successful, becoming arguably the best in his position. He also defended meticulously with skill and brains rather than sheer physicality, which was epitomised when he ended his career with only one red card, that too for sarcastically applauding the referee.
RIGHT MIDFIELDER – Sandro Mazzola
Regarded as the perfect player for any side in the world, Mazzola's career started off as an attacking midfielder before developing into a perfect central midfielder who also possessed good defensive skills, and during the prime years of his career became a fast-paced winger for Inter and Italy.
🎂 Buon compleanno ad Alessandro #Mazzola che compie 7️⃣8️⃣ anni❗️

🗓️ #Torino, #8ottobre 1942
🇮🇹 7️⃣0️⃣
⚽️ 2️⃣2️⃣
🥇#Europeo 1968 🏆
🥈#Mondiale 1970
✨ #HallOfFame del Calcio Italiano#VivoAzzurro #EroiAzzurri #Azzurri pic.twitter.com/wBuaOZOJsg

— Nazionale Italiana ⭐️⭐️⭐️⭐️ (@Azzurri) November 8, 2020
Another mainstay in the remarkable three years between 1968 to 1970 which saw Italy win the Euros and fall short at the final in the World Cup, Mazzola was a delight to the eyes, with his great dribbling skill and his ability to tear any defence apart with ease.
CENTRAL MIDFIELDER – Andrea Pirlo
One of the greatest deep-lying playmakers in the history of the game who revolutionised the position, Andrea Pirlo, along with Buffon, make into this yesteryear eleven of Italy.
Pirlo was one of the major reasons for Italy achieving its 4th World Cup in 2006. Over 13 years with the national side, the regista secured 116 caps and his tenure at Inter, Milan, and Juventus amounted to 2 Champions League, 6 Italian League titles, 2 Italian Cups, and many more.
LEFT MIDFIELDER – Gianni Rivera
Hugely influential in Italy's success at the 1968 Euros and the 1970 World Cup, Gianni Rivera was instrumental in almost all the Azzurri victories during those 3 years.
Gianni Rivera (Italy) on ball
Italy 2-0 Switzerland at Roma Olimpico in Italy
on Sunday, 20 Oct 1973
Photo by Masahide Tomikoshi / TOMIKOSHI PHOTOGRAPHY pic.twitter.com/rIv3ImekBy

— tphoto (@tphoto2005) February 27, 2020
The game against West Germany in the World Cup was the semi-final, and even today it is regarded as one of the most entertaining games in the history of the sport.
The original "Golden Boy", Rivera regularly carried his excellent club form into the international arena and became the second Italian to win the Ballon d'Or in 1969.
RIGHT FORWARD – Luigi Riva
Still the highest goal scorer for the Azzurri even after retiring 47 years ago with 35 goals in 42 caps, Riva was the talisman for Italy at the 1968 Euros and helped his country win its first European Championship although he came up short in two World Cups.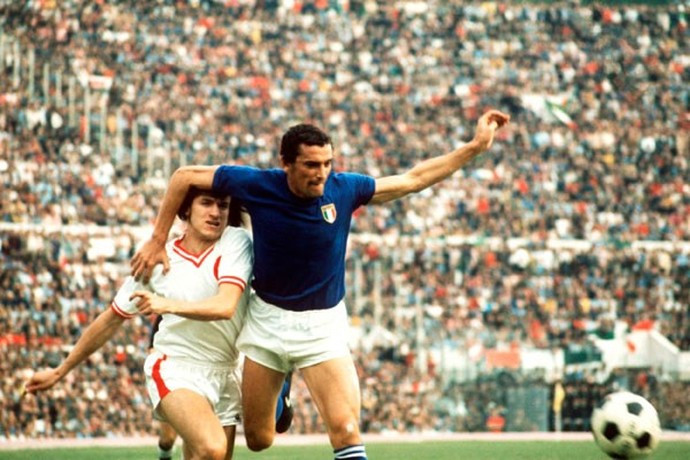 Luigi Riva playing for Italy. (Image Courtesy: Azzurri / Twitter)
Had it not been for a broken leg injury that ended his career way early than some would have imagined, Riva was sure to have had more goals and caps to his name, such was his talent as a forward.
LEFT FORWARD – Giuseppe Meazza
Second, behind Luigi Riva in the highest goal scorers list, Meazza was arguably Italy's most important player in Italy's triumphs at the 1934 and 1938 World Cups.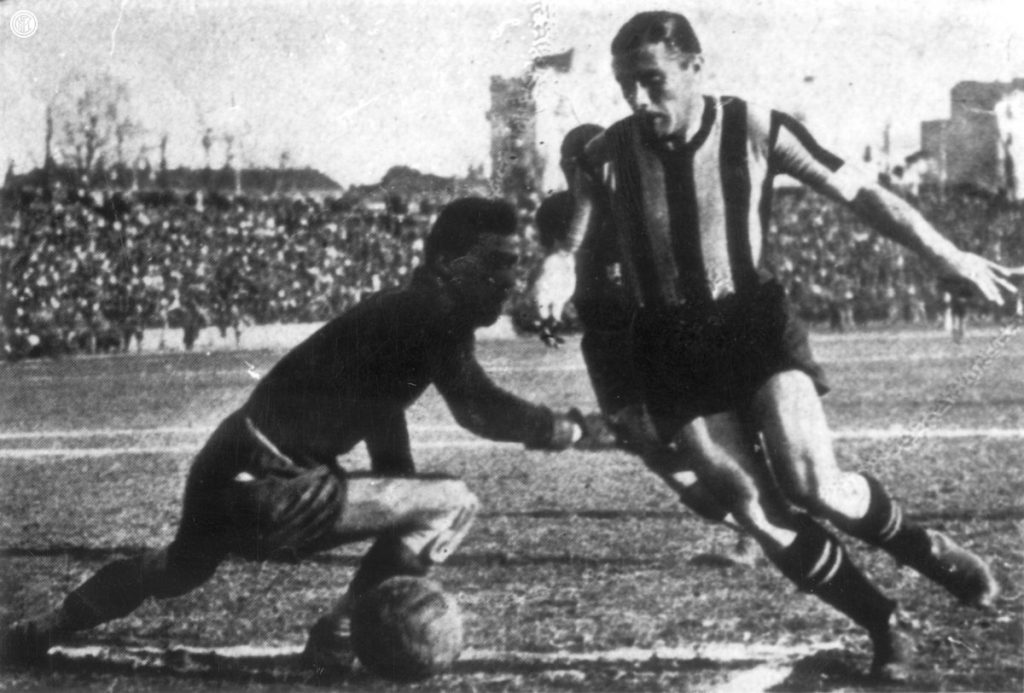 Giuseppe Meazza (Image Courtesy: Sempre Inter / Website)
The player of the tournament in the first one, the captain of the Azzurri in the second, Meazza retired in 1939, with 33 goals in 53 appearances.
A complete forward in every sense, Meazza had an exceptional heading ability even though standing at only 5 feet 6 inches while also having immaculate passing and dribbling skills.