E-Commerce giants Amazon India has officially announced the pre-orders of the most coveted football game, FIFA 17, exclusively available on Amazon.in
"We are very excited to continue our partnership with EA Sports Gaming portfolio in India. We are the fastest growing eCommerce platform in the country today and India's largest Video gaming store. This partnership is a validation of the immense faith that publishers, customers and sellers have in us. This partnership aligns with our vision of offering customers in India- the widest selection at low prices, fast and reliable delivery and a trustworthy shopping experience," said Mr. Noor Patel, Director, Category Management, Amazon India.
Journey Mode Trailer
The latest instalment from EA Sports introduces a new 'Journey Mode', which features a fictional character, Alex Hunter, getting his big break with Manchester United and making his way in the Premier League.
Official Game Trailer
The FIFA 17 trailer showcases Hunter's life, both on and off the pitch, showing scenes from player-manager meetings, agents, showing off his new apartment and in the dressing room before games.
Many big names also appear throughout the trailer like Rooney and Jose 'Special One' Mourinho.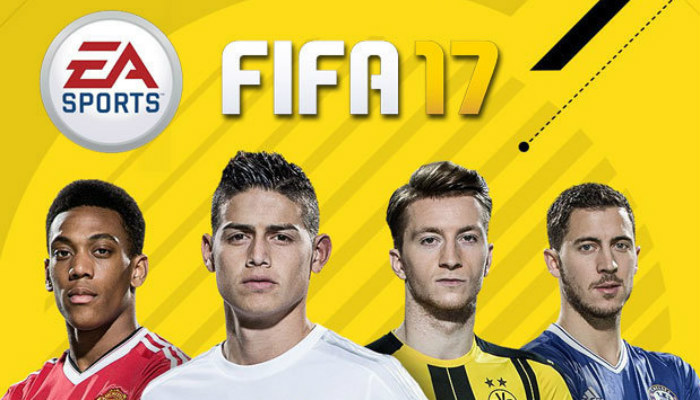 Earlier, EA Sports released the official 'reveal trailer' which featured Chelsea's Eden Hazard, Real Madrid star James Rodriguez, Dortmund forward Reus and Man Utd striker Martial
Gameplay Trailer
They also announced FIFA 17 will be powered by the Frostbite game engine, in order to deliver authentic and true-to-life action.
"Frostbite unlocks a whole new world of possibilities for the FIFA franchise and its fans," said David Rutter, VP and Executive Producer.
FIFA 17 introduces true-to-life physical gameplay