Carlo Ancelotti, 58, faces a difficult second year at his German club Bayern Munich.
Besides the constant obligation to win a major title such as the Champions League, the Italian star coach has to restructure the 2017 league champion' s integrating the club's youngsters and at the same time satisfying the demands of his stars.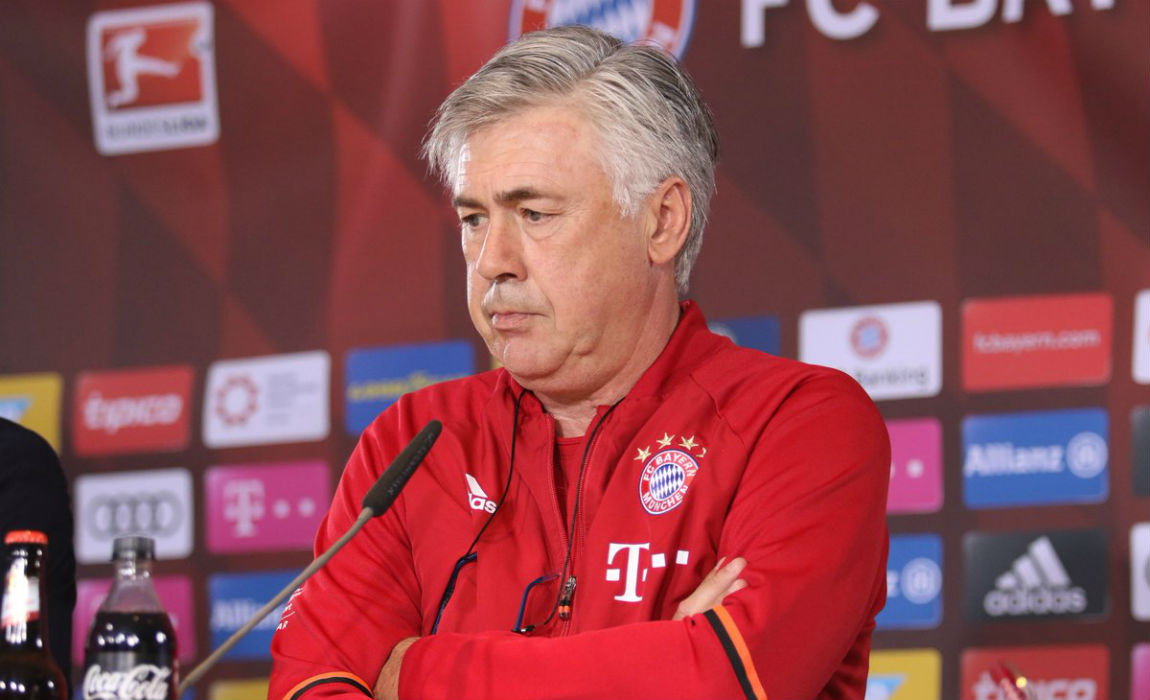 Many feel Ancelotti has reached his limit. The confidence of the club's management also seems limited as they have appointed a new assistant coach in the 40-year-old former Bayern player Willy Sagnol.
His main task is to help Ancelotti put the club's strategy of giving youngsters a chance into force.
Bayern president Uli Hoeness and club CEO Karl-Heinz Rummenigge announced that they would be keeping a close eye on the development of Joshua Kimmich, Renato Sanches, Kingsley Coman, Corentin Tolisso, Serge Gnabry, Niklas Suele and Sebastian Rudy and Ancelotti's willingness to provide playing minutes for them.
Fans are eager to see early results as Bayern will start to tour China and Asia on July 16 when they will play Arsenal in Shanghai (July 19), AC Milan in Shenzhen (July 22), Chelsea and Inter Milan (both in Singapore 25/27).
Giving Bayern's youngsters the expected support will not be easy as cornerstones such as Thomas Mueller, Jerome Boateng, Robert Lewandowski, Franck Ribery and Arjen Robben want a regular place in the starting eleven.
Lately defender Boateng, strikers Lewandowski, Robben, Ribery and Mueller have all made it clear that they are not willing to step aside yet.
Not long ago, 2001 Champions League winner Sagnol blamed Bayern (and Ancelotti) for not having an appropriate philosophy as the Italian coach generally favors experienced players.
Former Girondins Bordeaux coach Sagnol accused Bayern of losing their way in respect of clear plan to development both team and up-and-coming players.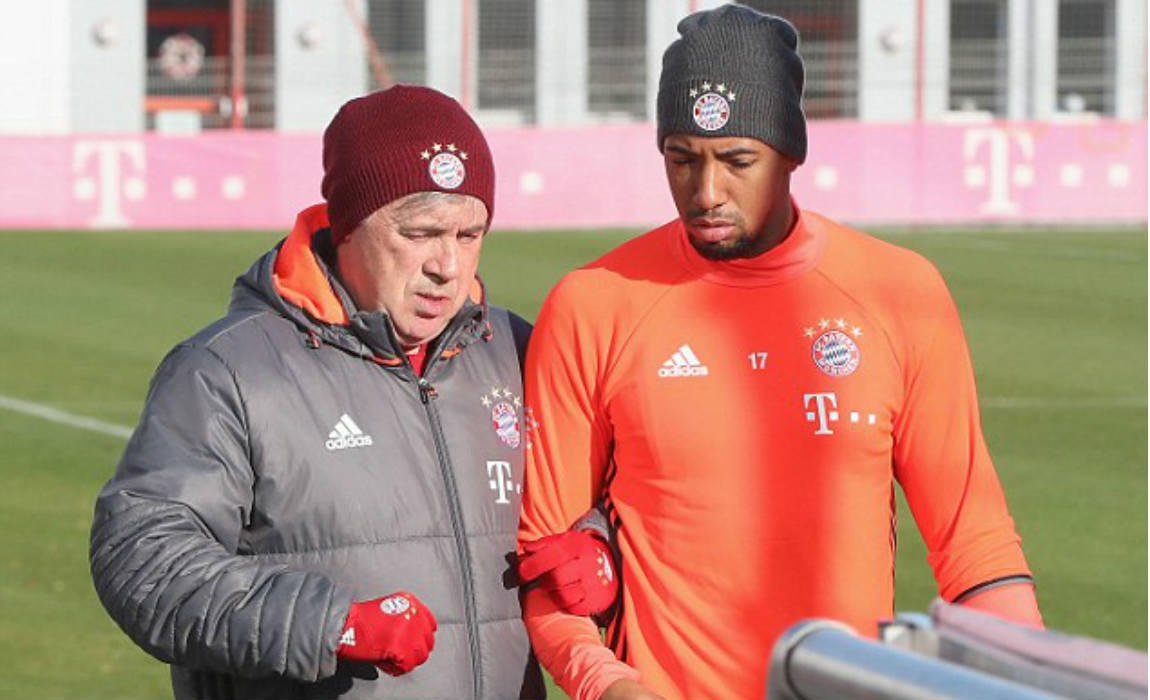 After signing a contract in Munich, Sagnol toned down his statements when emphasizing his criticism could be the start of a change and that he is delighted at having the opportunity to learn from one of the most famous coaches in world football.
It was primarily Hoeness who set up the deal as the Frenchman is said to have a close relationship with the president.
Even for Ancelotti, it must be obvious that Hoeness is determined to gain more influence on the team and the coach himself.
Disappointment grew after the club last season was eliminated in the Champions League in as early in the quarterfinal and Ancelotti was not only accused of having made the wrong decisions regarding the line-up and substitutions but of also lacking strong leadership in his day to day dealings with the team.
Ancelotti admitted to having first asked former team captain Philipp Lahm and Spanish midfielder Xabi Alonso to work as his assistant, but both rejected the offer.
Lahm and Alonso finished their active career as a player end of last season. Sagnol was not Ancelotti's first choice. The Frenchman is known for his willingness to bring on talented youngsters.
The father of four children played for Munich from 2000 to 2009 winning five league championships and four cup winner's medals. Pundits regard Sagnol's appointment as Bayern's attempt to break the Italian-dominated coaching staff that includes Ancelotti's son Davide and fitness coach Giovanni Mauri – especially as Hermann Gerland is now responsible for the club's new academy.
As Bayern did not want to upset their head-coach, Sagnol traveled to Canada to talk to Ancelotti while the Italian was on vacation with his Canadian wife. Sagnol speaks French, German and Italian.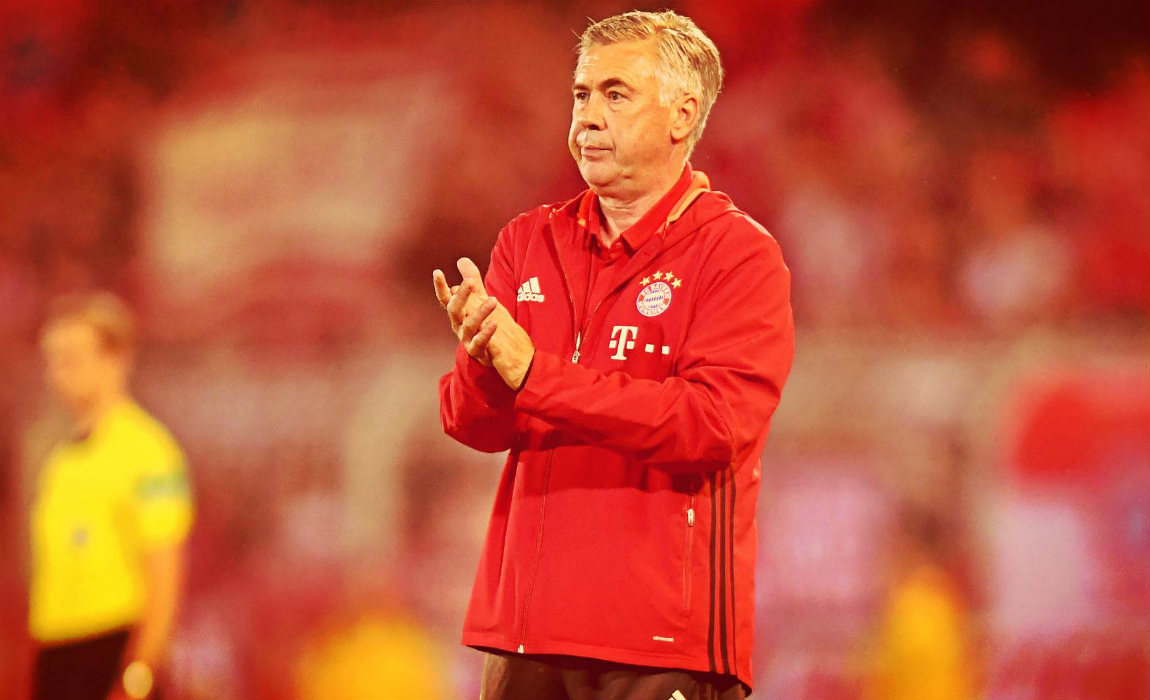 After the meeting Ancelotti called Sagnol the perfect man for the job. He admitted that he had been looking for an assistant coach but it is an open secret that he would have favored to continue without an additional assistant. Some media see Sagnol as being a watchdog installed by Bayern's club leaders.
In the first days after his side returned for per-season training, Ancelotti made it that all his players will have to up their effort if they are to be successful.
He also announced indirectly that more discipline is required. He is looking forward to the new season and intends to win many titles he said.
Hoeness though reminded the entire squad of the special situation he believes the club to be in.
Bayern is in a restructuring phase the president said. Just winning the German title next season would be perfect for him, but after the in-between year, he expects Bayern to return to the Europe's top echelon.
Hoeness tried to ease tensions. It is obvious that it is still up to Ancelotti to provide convincing answers.