Chelsea boss Antonio Conte has won a record third straight Premier league Manager of the Month award for December.
The 47 year old Italian is the first to make it three in a row ahead of the likes of Sir Alex Ferguson and Jose Mourinho.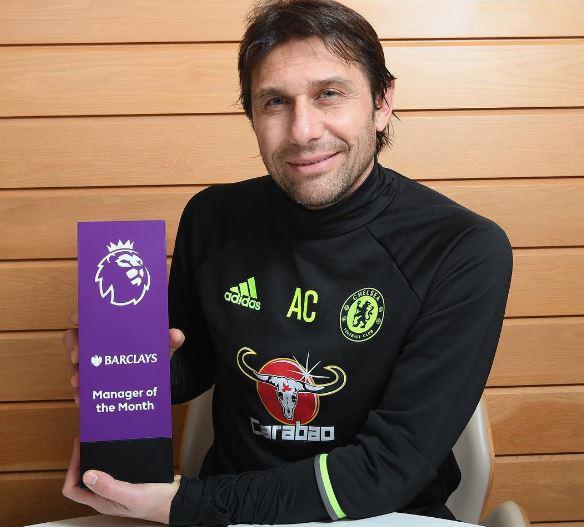 The Blues are 5 points clear of Liverpool and conceded only 3 goals in the month of December.
"I'm very proud. It's a great honour for me but I want to say thanks to all of my players, my staff and the club because we won the award together. Now it's important to continue to work very well together."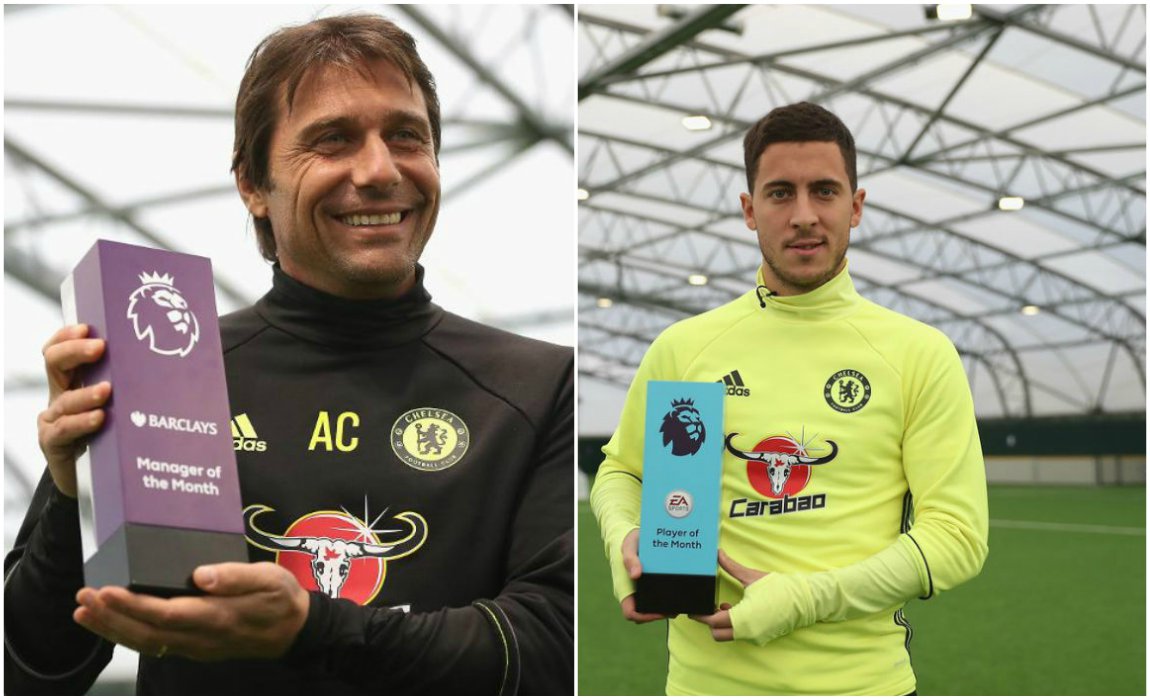 "I enjoyed my first Christmas period a lot. This type of atmosphere only happens in England and it was fantastic. I hope to experience it again many times in the future."
"When you win you usually see a lot of positive things and every game was different. We won six matches and to do that, especially in December, is very difficult."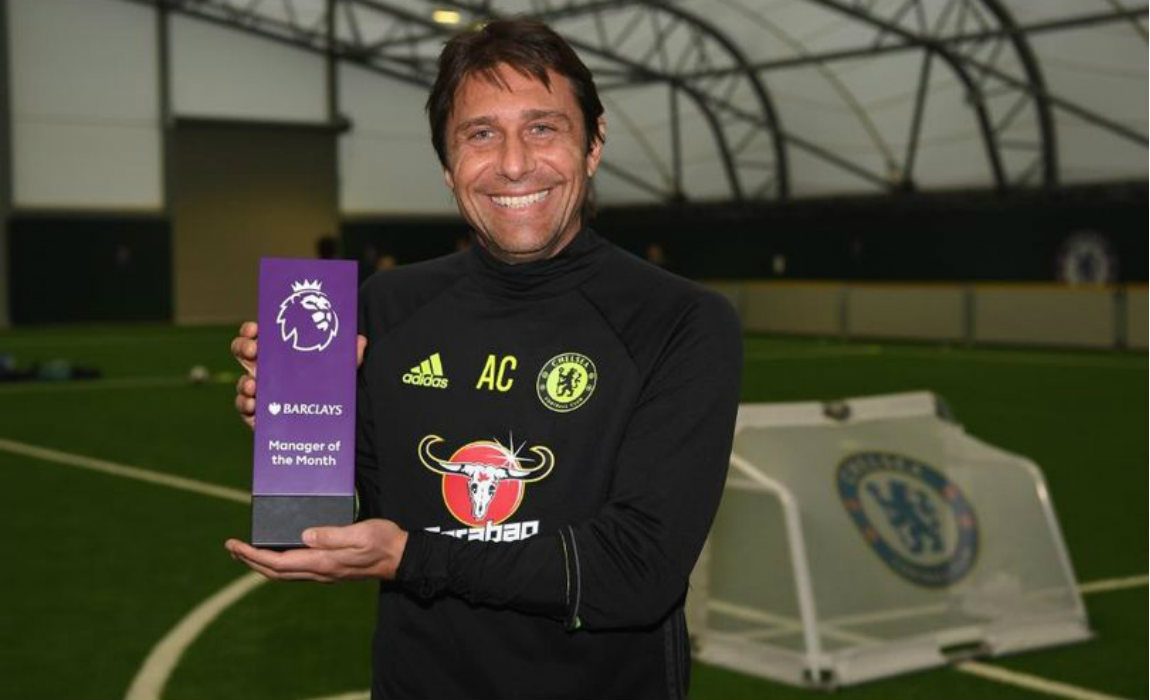 "If I had to pick out one game I would choose West Brom, because it was very tough and we scored with 15 minutes remaining. My players showed me great character and a strong will to win right until the end that day, which I always like to see."