The Bundesliga's ultimate derby attracts millions both in Germany and around the globe. When FC Schalke 04 and Borussia Dortmund meet this weekend, emotions will boil over and the result seems to be more important than winning the championship.
No other German derby is more eagerly awaited as the two clubs crossing swords are only 35 kilometers apart and more importantly, claim to stand for opposite philosophies represent different worlds. Many games in the past have produced thrilling games but also violence. Fans of both sides forgive a bad season as long as they beat the biggest rival. Every derby is a special challenge for the police and security services in their effort to keep the hostile fractions apart.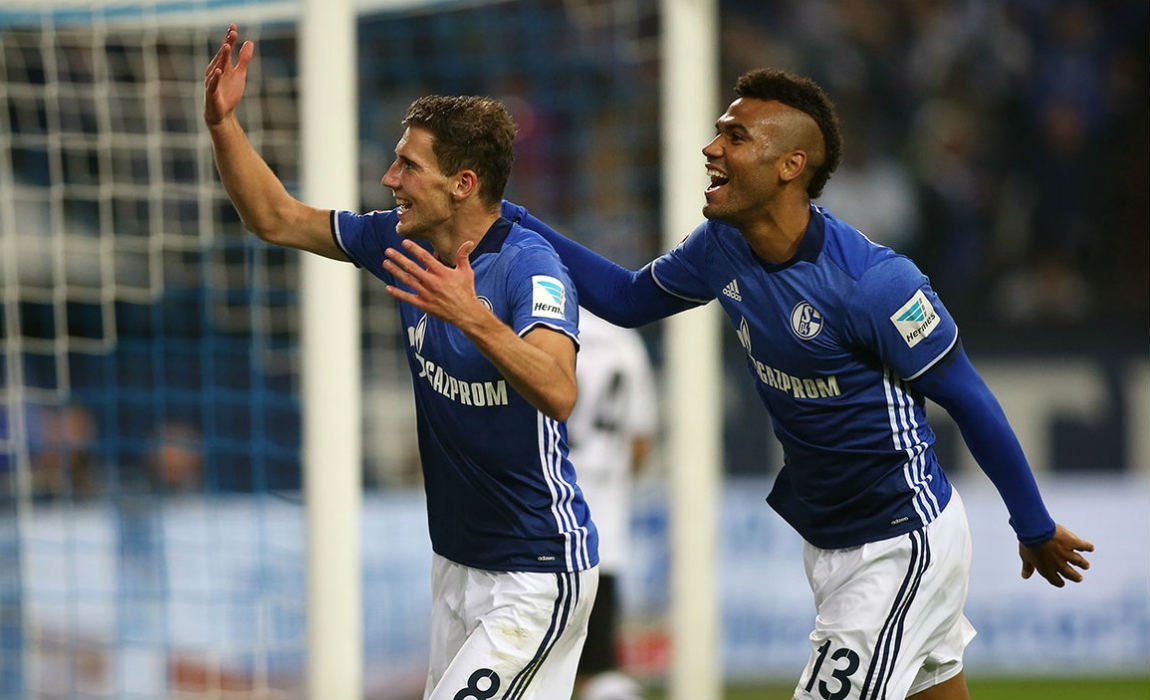 Schalke's coach Markus Weinzierl spoke from the heart of every supporter when saying, "the game counts double at the very lease." He made it clear that he does not care "how we win the game, we just have to win it. We will fight for our lives and every inch on the pitch." In the season' s first encounter eight yellow cards were shown by the referee who blew up for over 35 fouls.
ALSO READ: Bayern Munich And Schalke Shine With Victory In German Bundesliga
The antipathy between the club's supporters has a decade-long tradition and none of the black-and-yellows (Dortmund) would utter their rival's name and no fan of the royal blues (Schalke) would ever mention the name of "them".
The games are always tight affairs. Of the league matches, Germany has won 32 to Schalke's 30 – the other 40 ended in draws. No matter who is doing well or badly in the Bundesliga, derbies are always a different kettle of fish.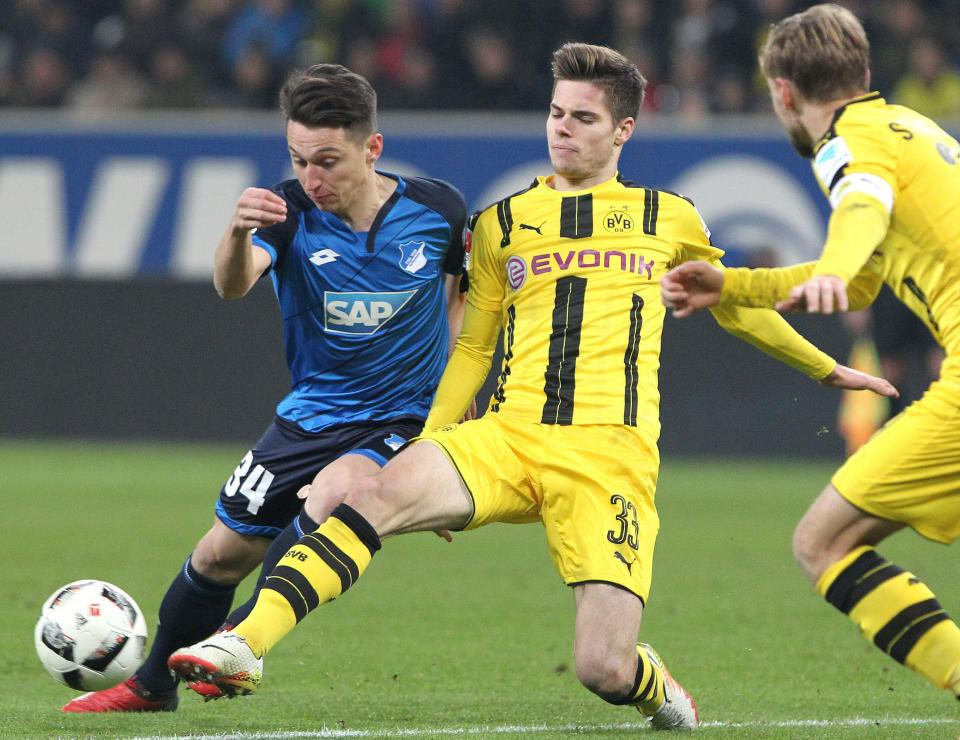 Dortmund this year seems to be the favorite. Currently lying third in the Bundesliga, they have won considerably more points (46) than ninth-placed Schalke (33) and have scored far more goals – 54 as opposed to 32. The latter sees the derby as the turning point in a to date rather disappointing season.
In contrast to Dortmund, Schalke has never won the league championship. They did come close ten years ago but missed out in the dying seconds of the season after previously losing the penultimate match against Dortmund. Borussia fans promptly hired a plane carrying a banner over Gelsenkirchen – Schalke is a suburb – with the words: "Never ever champions". Since then Dortmund have gone on to win two league titles and reached the 2013 Champions League final.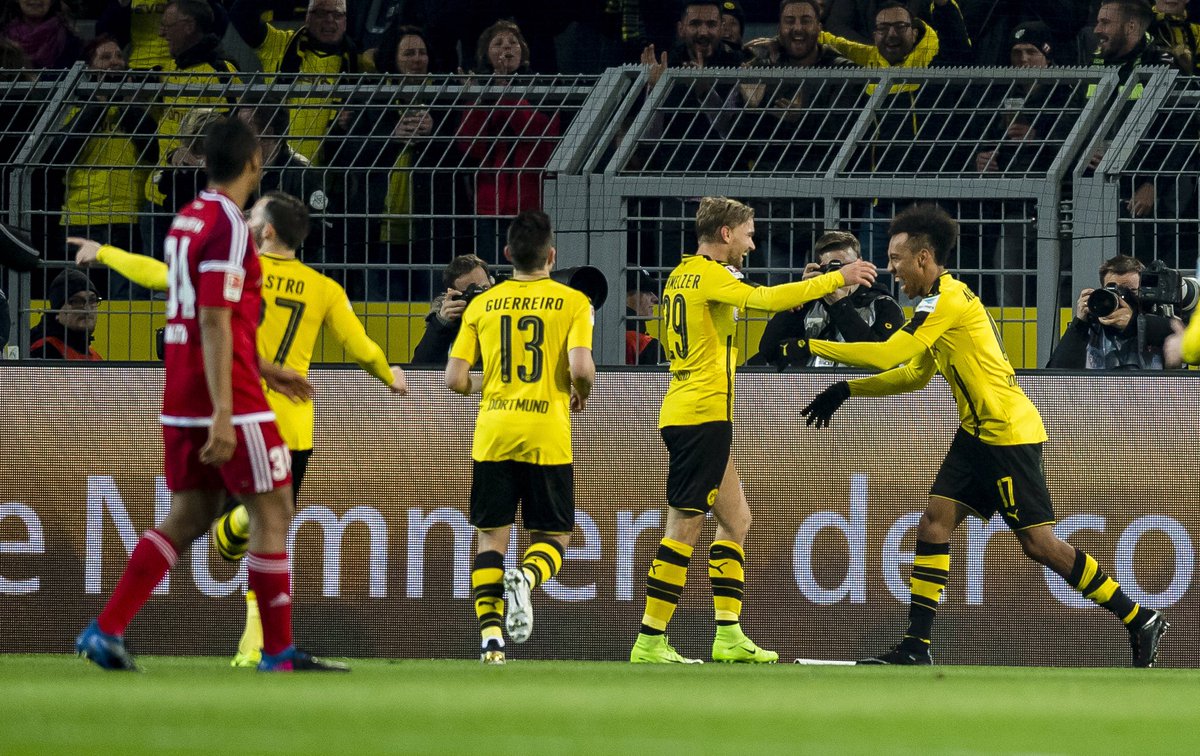 Both clubs have a huge fan base and they are both famous for the electric atmosphere they produce in their home stadiums. No other German club comes close in terms of the chanting and fervor of the support.
As Dortmund's team is regarded as a goal machine like side (second most goals after Bayern Munich/61), Schalke's main task will be to stop Borussia's strikers such as Pierre-Emerick Aubameyang (23 goals), Ousmane Dembele and Christian Pulisic. While Gabon-born Aubameyang is the Bundesliga's current top forward with 33 goals and assists points, Dembele has 23 and Pulisic 14.
Aubameyang's qualities have been attracting the fans' attention for a while. Schalke had problems up front for a long before Austrian striker Guido Burgstaller joined the club from second division 1. FC Nuremberg. The 27-year old already scored four goals and provided three assists in nine league games.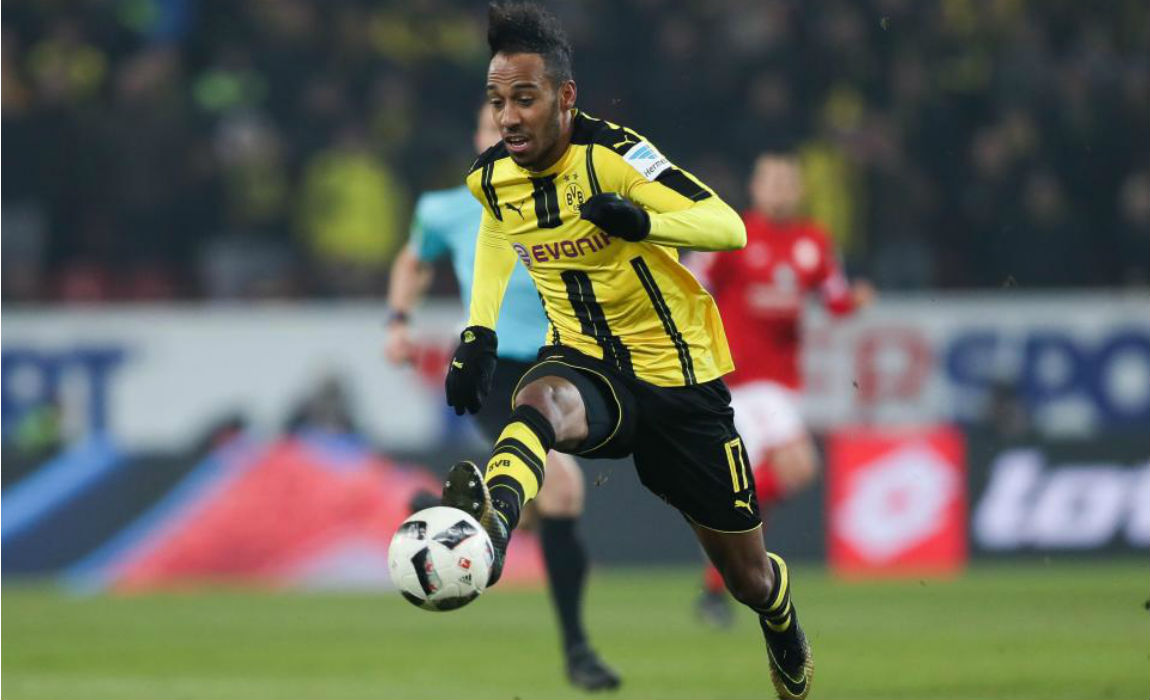 Burgstaller relies on his powerful physique and pace. His top speed has been measured at 32.7 km/h – just short of Aubameyang's 34.6. In 2017, Schalke's top striker has been involved in over 50 percent of his team's goals.
Fans are expecting a high-scoring game on Saturday as Dortmund scores an average of 2.29 goals per game and Schalke 1.51.
Due to both club's ambitions, the upcoming derby seems to be especially important. Schalke is only four points behind the league's sixth-placed team, a position which means qualification for the Euro League. After a bad season starts with five defeats, Schalke had to abandon its Champions league dreams.
ALSO READ: Monchengladbach Dealt With Yet Another Blow As Mahmoud Dahoud Set To Join Borussia Dortmund
Dortmund is still aiming to come second place in the Bundesliga and wants to overtake newcomer RB Leipzig. "The outcome of the Bundesliga season is the most important thing for us," said Dortmund's managing director Michael Zorc indicating the 2017 derby against Schalke is regarded a one of Dortmund's end of the season "finals."⁠⁠⁠⁠