Arjen Robben has announced his retirement from the Dutch national team on Tuesday after failing to qualify for the 2018 World Cup.
Robben scored two goals in his 96th match for the Netherlands, his 36th and 37th goal for the Dutch, against Sweden in the Amsterdam Arena. His goals were enough for a 2-0 victory, but not enough for a place in the World Cup qualifying play-offs because for that only a win with a margin of seven goals was sufficient.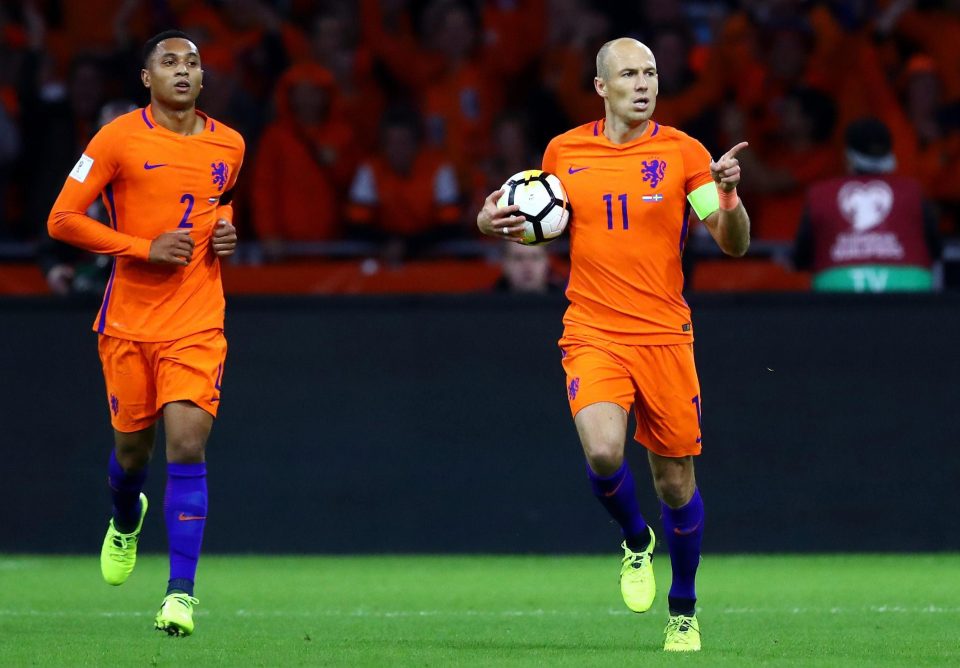 After the match the Bayern Munich player said he would quit from the Dutch national team. "I am 33 years old now, play for a big club in Europe and have to make choices," he said. "I thought about this for a long time."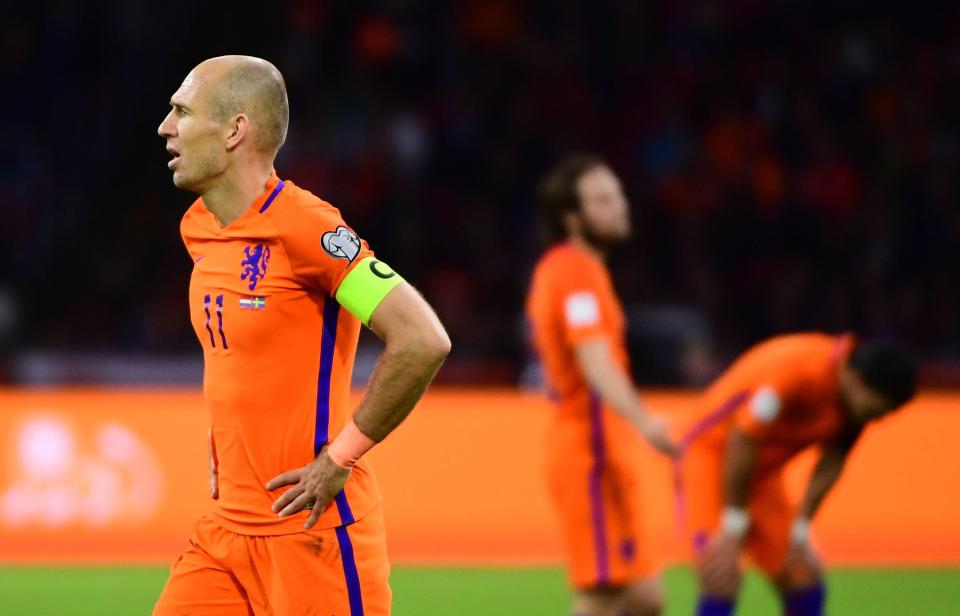 Robben made his debut for the Dutch team on April 30, 2003, against Portugal at the age of 19. He participated in three European Championships (2004, 2008, 2012) and three World Cups (2006, 2010, 2014). He finished second with the Dutch at the World Cup in 2010 and third in 2014.