A furious Arsenal fan has now compared Gunners boss Arsene Wenger with long-serving Zimbabwean dictator Robert Mugabe.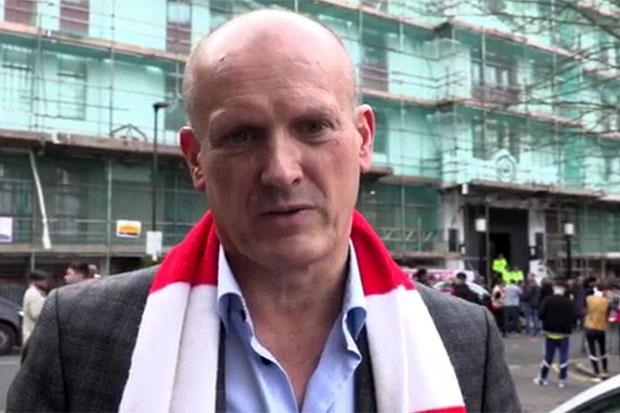 Wenger is facing the heat after they were humiliated 10-2 (on aggregate) defeat to European rivals Bayern Munich over the span of two-legs in the Champions League last-16 round.
The Gunners bosses are willing to offer the Frenchman a new contract and now it would be interesting to see whether Wenger signs a new deal amid huge protests from fans after a disastrous run of results in both the Premier League and the Champions League.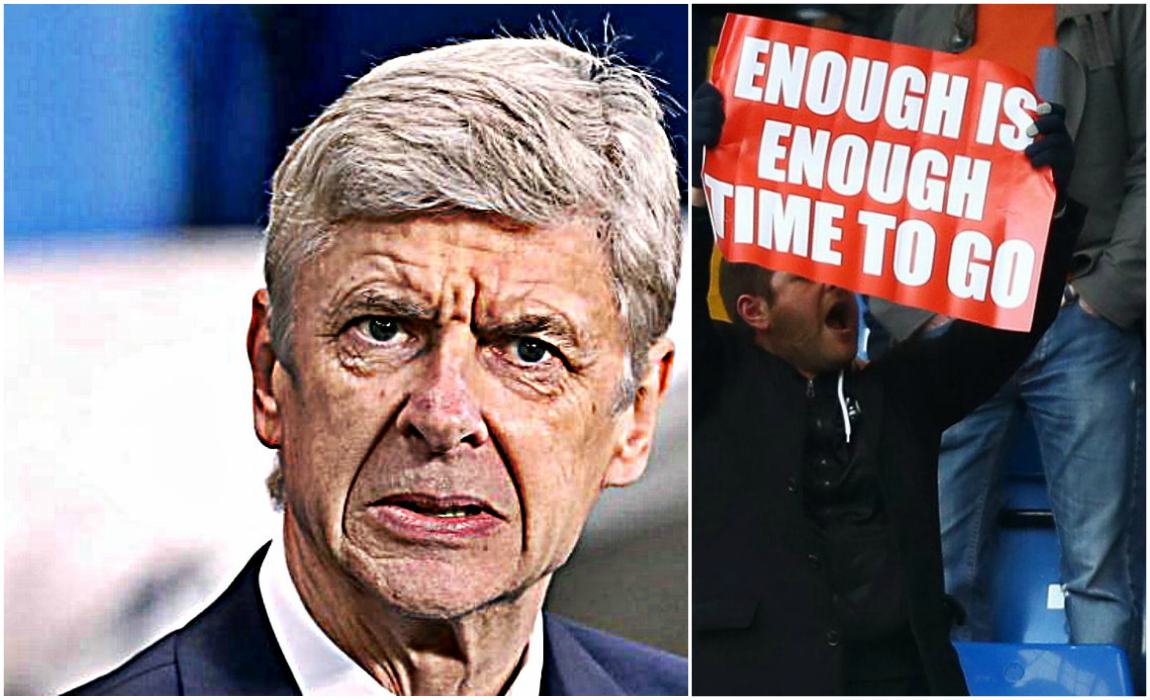 Wenger, who has completed 20 years at Arsenal in October, is yet to start negotiations over a new contract with the Premier League club.
The Arsenal fan, who wore a red and white Gunners scarf, claimed that he lived in the African country and had witnessed the ill effects of Mugabe's dictatorial rule.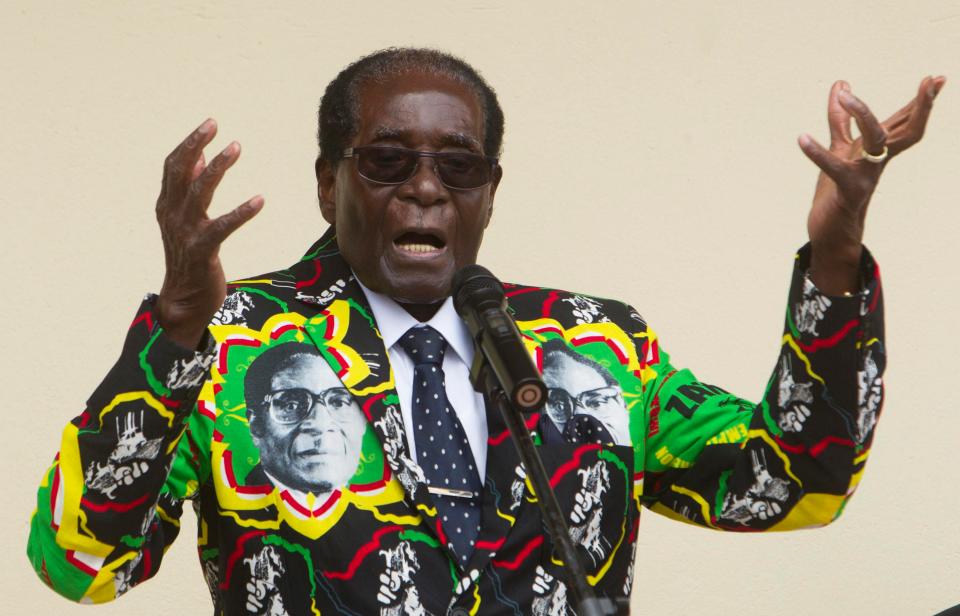 And the fan accentuated that Arsene Wenger is doing an exactly similar thing at Arsenal after yet another disappointing season.
The fan said: "I used to live in Zimbabwe and I've watched Robert Mugabe ruin the country, and Wenger is doing the same. He's the Mugabe of Arsenal."
Overstating the situation somewhat! pic.twitter.com/CMebS5nh3y

— Andy Kelly (@Gooner_AK) March 13, 2017
Mugabe, 93, has maintained a dictatorial rule in Zimbabwe for almost 40 years and his wife recently accentuated that he could contest the election even as a corpse.
And this Wenger's 21st year at Arsenal, and he has managed to win only three Premier League titles and six FA Cups for the club.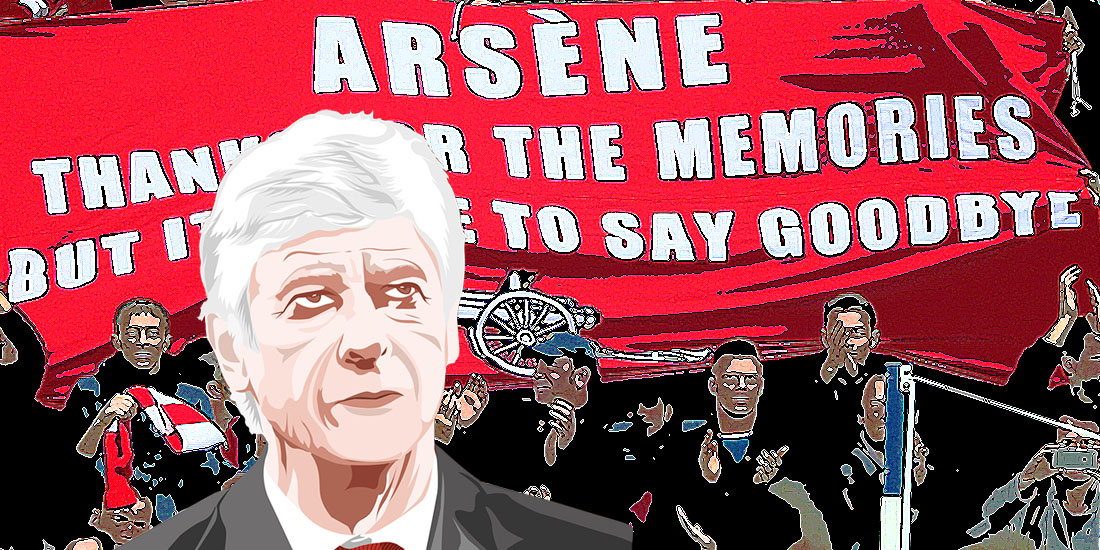 He sealed a place in the Champions League almost every season – but only to get humiliated at the hands of other European giants.
Both Mugabe and Wenger can be accused of horrendous economic management – as £30million midfielder Granit Xhaka failed to prove his mettle and £17m striker Lucas Pere hardly finding himself in the starting line-up.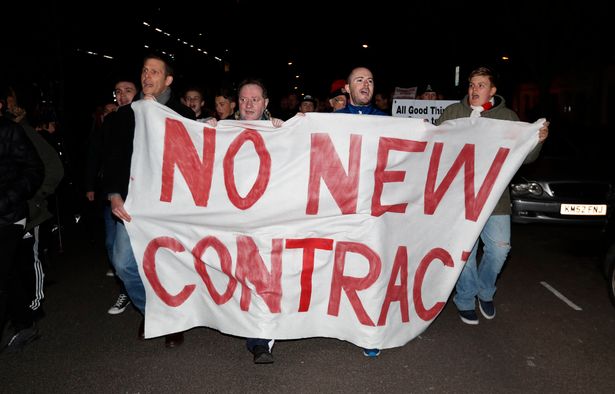 Around 200 fans shouted ant-Wenger chants outside the Emirates stadium before the Champions League last-16 second-leg defeat against Bayern Munich on Tuesday.
The protesters outside the stadium carried banners and signs including one that read 'No New Contract' with the French manager set to leave the Premier League club in the summer if he does not sign a new contract.
The angry fans had also chanted 'Wenger Out' as they marched towards the Emirates.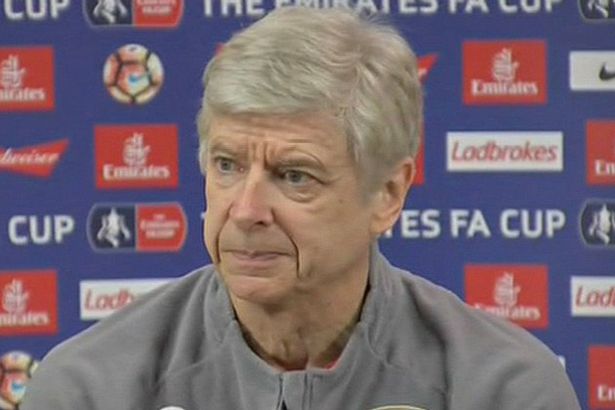 However, Wenger also accentuated that his illustrious career at Arsenal will not be tarnished by the club's recent problems, nor the protests aimed at his future.
Wenger also accentuated that the 10-2 (on aggregate) defeat to European rivals Bayern Munich over the span of two-legs in the Champions League last-16 round will not influence his decision about signing a new contract with the Gunners.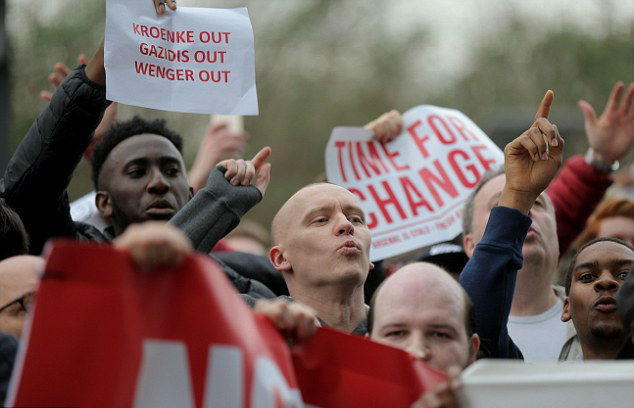 Protests against Arsene Wenger doesn't seem to be stopping anytime soon as Arsenal fans staged yet another march – calling for the ousting of the iconic manager.
Gunners fans have become more and more vocal about their displeasure with the Frenchman and they are calling for Wenger out during every game.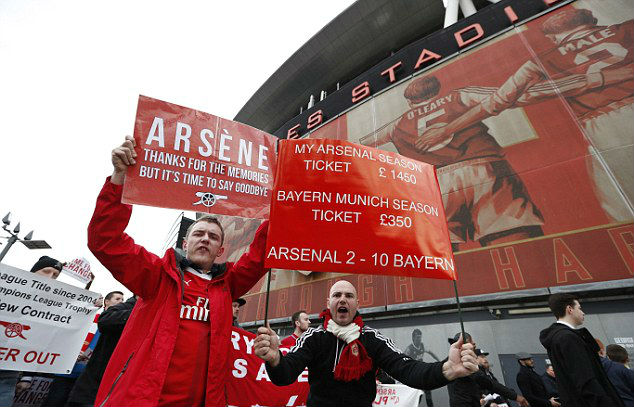 There were also protests ahead of Arsenal's 5-0 win over non-league side Lincoln City in the FA Cup quarter-final clash.
Anti-Wenger chants were heard loud and clear throughout the game – while some called for a 'WEXIT'.
Arsenal have failed to win the Premier League in over 13 seasons now and this has caused huge uproar among fans.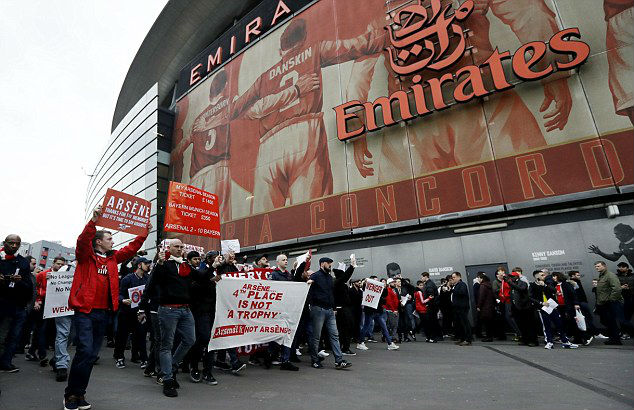 A new two-year contract has been offered to Wenger by the club and it is likely that he will sign the new deal.
And now the fans are planning another 'No new contract' mass protest when Arsene Wenger's Arsenal visit West Brom on Saturday.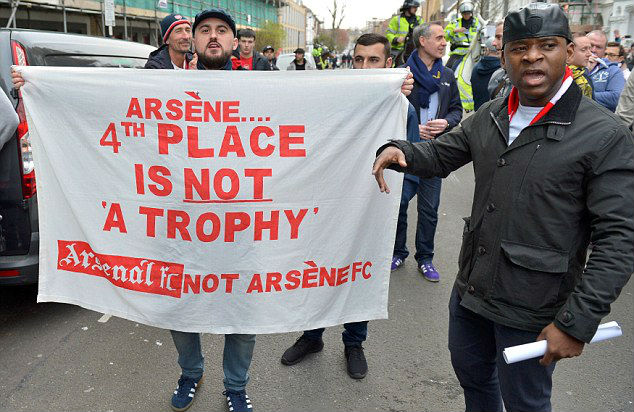 A Wenger-Out sign was also spotted during the MLS clash in America between Minnesota and Atlanta on Sunday.
But now Gunners legend Ian Wright believes that Wenger will sign a two-year contract extension this summer.