Protests against Arsene Wenger doesn't seem to be stopping anytime soon as Arsenal fans staged yet another march – calling for the ousting of the iconic manager.
Gunners fans have become more and more vocal about their displeasure with the Frenchman and they are calling for Wenger out during every game.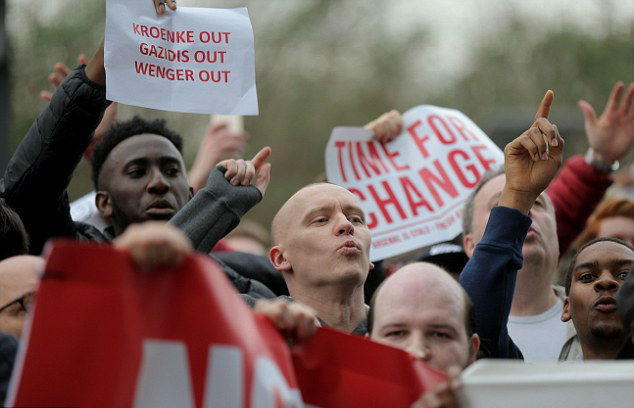 A protest was staged before Arsenal's Champions League clash against Bayern Munich last week.
The fans were chanting and singing "We want Wenger out" before a mass march to the Emirates.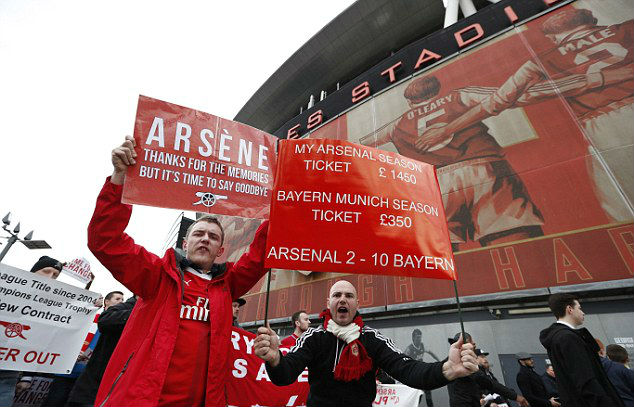 The same was repeated ahead of Saturday's FA Cup clash against non-league side Lincoln City.
Anti-Wenger chants were heard loud and clear throughout the game – while some called for a 'WEXIT'.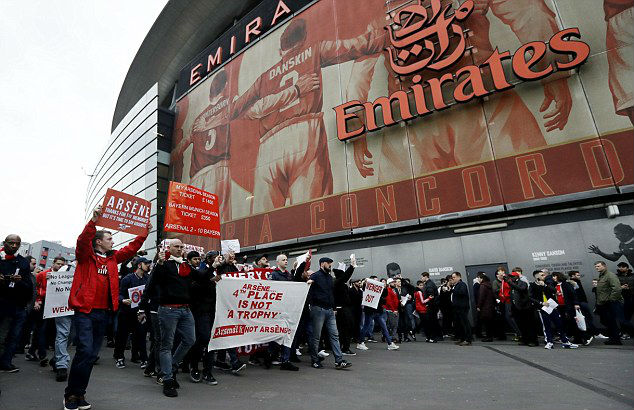 Arsenal have failed to win the Premier League in over 13 seasons now and this has caused huge uproar among fans.
However, it is now becoming more and more likely that Wenger will sign a new two year deal with the club.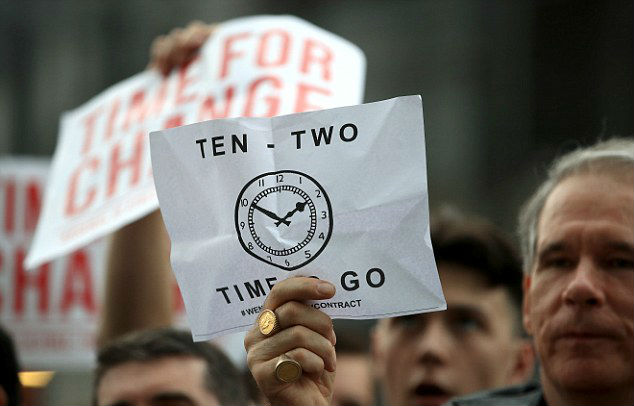 Owner Stan Kroenke is unlikely to take any serious decision about his ouster.
Earlier the club released a statement in support of the Frenchman.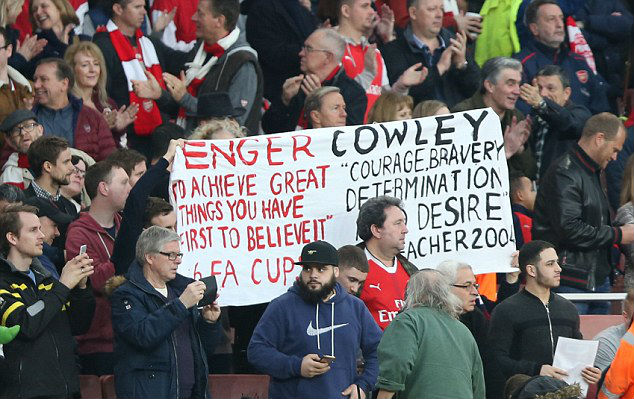 "We are fully aware of the attention currently focused on the club and understand the debate," the statement read.
"We respect that fans are entitled to their different individual opinions but we will always run this great football club with its best long-term interests at heart."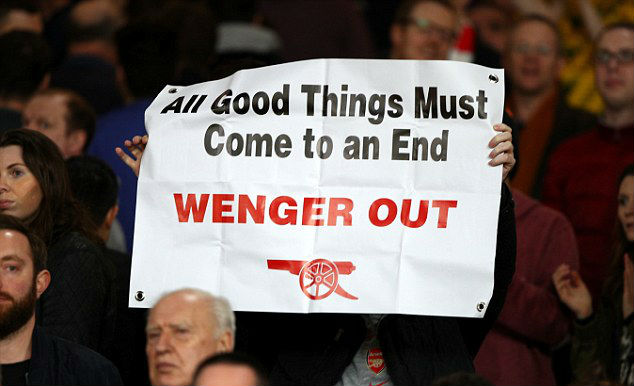 "Arsene has a contract until the end of the season. Any decisions will be made by us mutually and communicated at the right time in the right way."
A new two-year contract has been offered to Wenger by the club and it is likely that he will sign the new deal.