Some 200 Arsenal supporters gathered at the Highbury Stadium and protested against Arsene Wenger.
Highbury is the Gunners old stadium from where they moved to the Emirates Stadium.
Also Read: Arsene Wenger Blasts Critics.. Says 2 Weeks Out Of 20 Years Won't Decide His Fate
"Arsene Wenger, you're killing our club". Ouch. pic.twitter.com/vfWuLF5mvY

— neil ashton (@neilashton_) March 7, 2017
The fans were chanting and singing "We want Wenger out" before a mass march to the Emirates.
"Many years ago we were told we were moving from Highbury to the Emirates to compete with the likes of Bayern Munich. We are having trouble competing with them on the pitch," said Protest organiser Mark King.
Also Read: Arsene Wenger Plays Down Talks About Barcelona Job, But Insiders Claim He Is The Favourite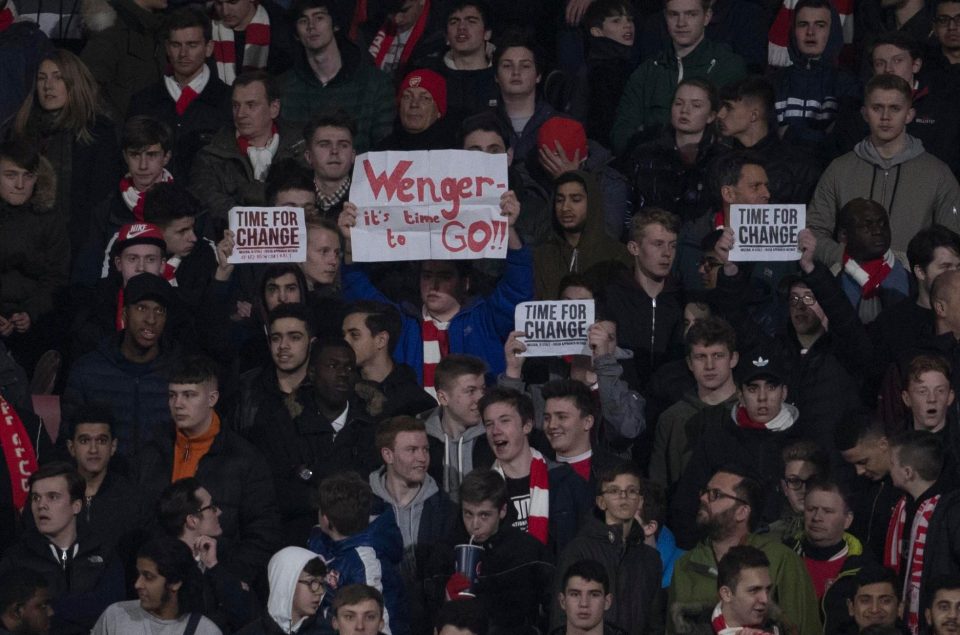 "We're struggling to hold onto our best two players and the club is in confusion. The fans are knocking lumps out of each other. It's to try and make the club listen and do something about it."
King added: "There are two main problems at the club. One is Kroneke and the ownership structure and the other one is the manager. I want rid of them."
Also Read: Arsene Wenger's Time's Over: Gilberto Silva Warns Arsenal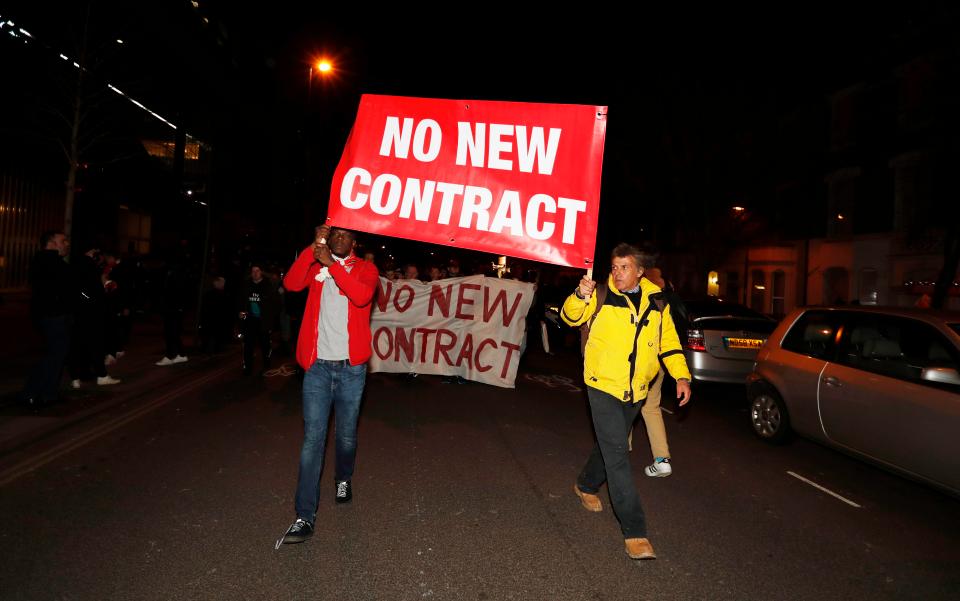 "I don't think the owner is any good for the club whatsoever but he isn't the guy who buys the players, picks the players, gives them the tactics and all that. That's down to Arsene."
"We all know Arsene controls every single aspect of that around the club."
"This is to try and get Arsene to understand. People keep telling me he's a smart man – which he is. That he's smart enough to understand he's coming to the end of what he can do for Arsenal and that he will walk away."
Also Read: Pep Guardiola Blasts Arsene Wenger Criticism For Being 'Unacceptable'
"I'm just not convinced. Anything the fans can do, just to give him a little bit of encouragement to might think, managing PSG might be a good idea then that would be good."
"We needs a change. The club has got so stale."
Also Read: Arsene Wenger Will Stay In Management For Four More Years At Least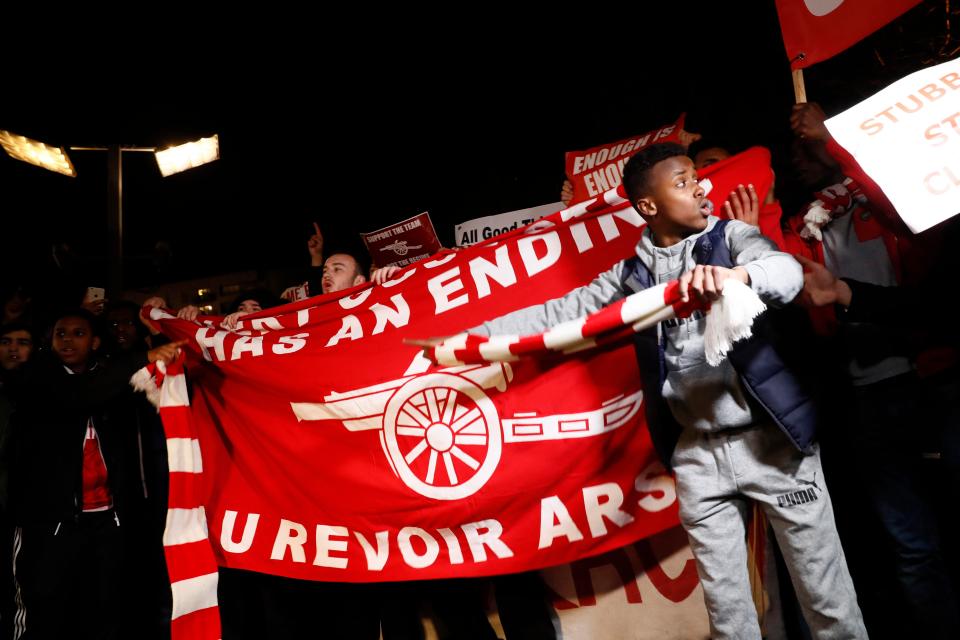 Fans were chanting "Arsene Wenger, you're killing our club" while some were holding signs and banners that read 'no new contract'.
Arsene is Arsenal's most successful manager, but the former Monaco boss has been under immense criticism lately – mostly by the Gunners fans.
Also Read: Manchester United Legend Gary Neville Slams Embarrassing Arsenal Fans For Wenger Criticism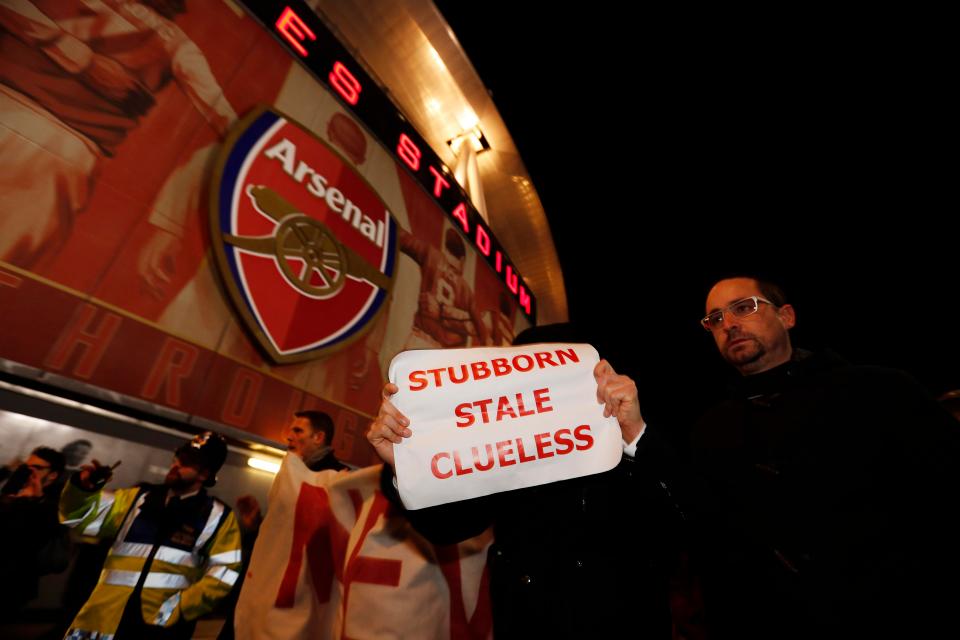 Arsenal have failed to lift the Premier League trophy in 13 years and are currently in fifth position – 16 points adrift of league leaders Chelsea.
Wenger's contract is due to expire at the end of the current season and the Frenchman is yet to reveal his plans.
Also Read: Wenger Could Leave Arsenal And Return To France, Reveals Arsenal Legend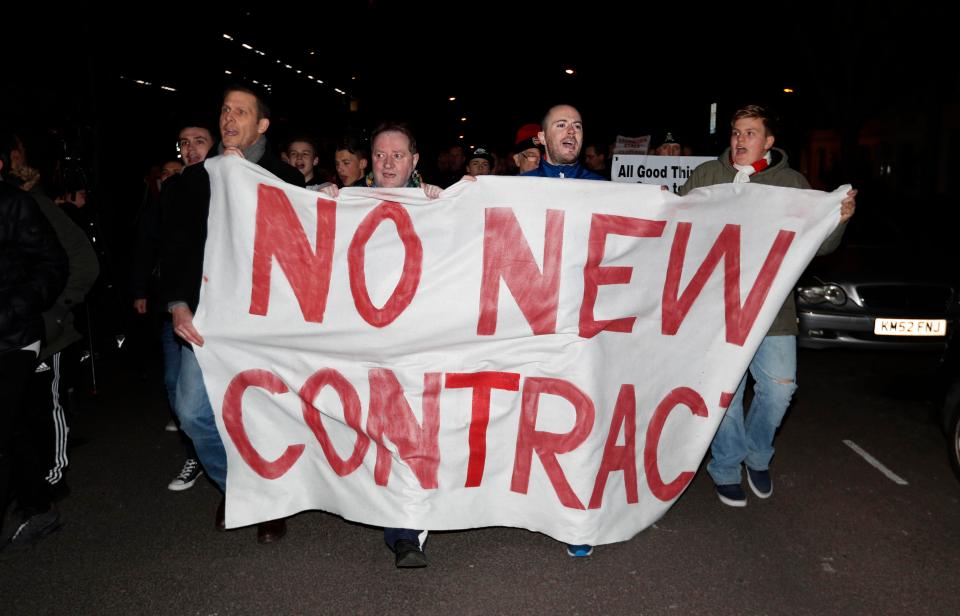 Although, he did concede that his future will be decided by the "bigger picture" rather than "two weeks".
However, sources close to the 67-year-old reveal that he will likely stay as he was offered a new two-year deal by the club.
Also Read: 'I'm Not The Godfather'! Wenger Laughs Off Al Pacino Comparisions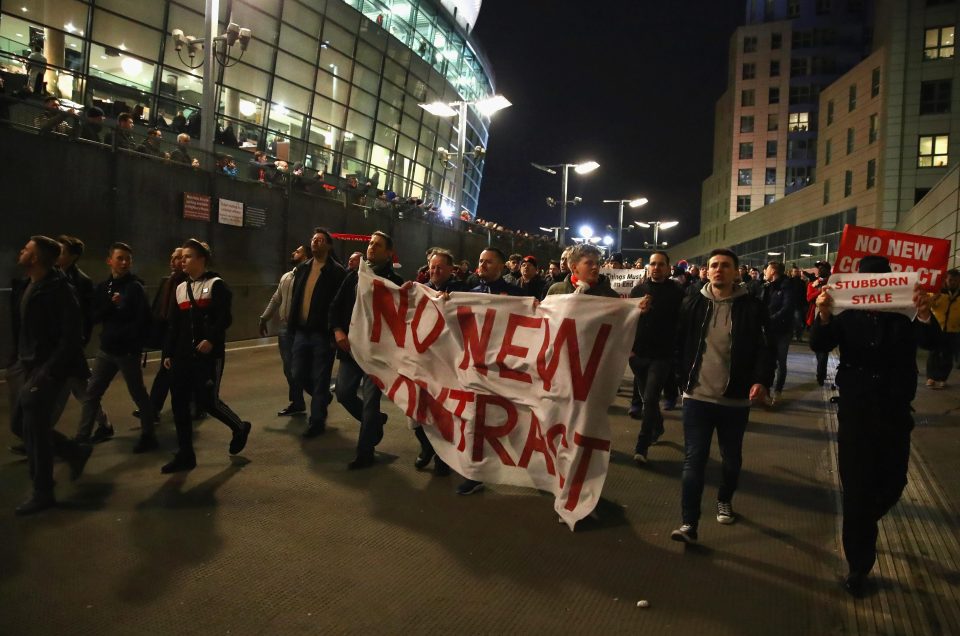 Also Read: Real Madrid Calling: Wenger Snubs £30M-A-Year China Offer As Arsenal Line Up Potential Replacements