Arsenal midfielder Granit Xhaka, who is known for being short tempered on the pitch, has been questioned by the cops after he allegedly branded an airport staffer a "f*****g white b***h".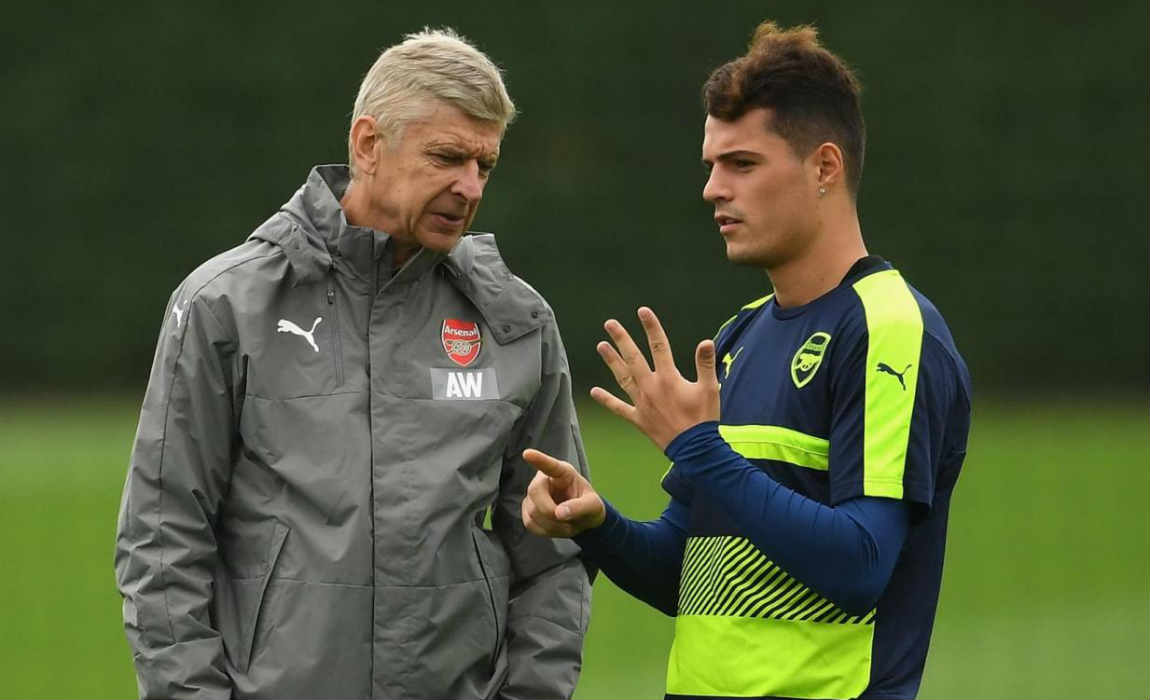 The Swiss midfielder who joined Arsenal for £30million last summer will now have to hold talks with the Gunners manager Arsene Wenger after being quizzed in a police station.
Xhaka has been alleged of racially abusing a check-in staff of British Airways only a day after he was handed a red card in their 2-1 win over Burnley on Sunday.
Reports claim that the spat started when Xhaka bid adieu to footballer and friend Leonard Lekaj at Heathrow's Terminal 5.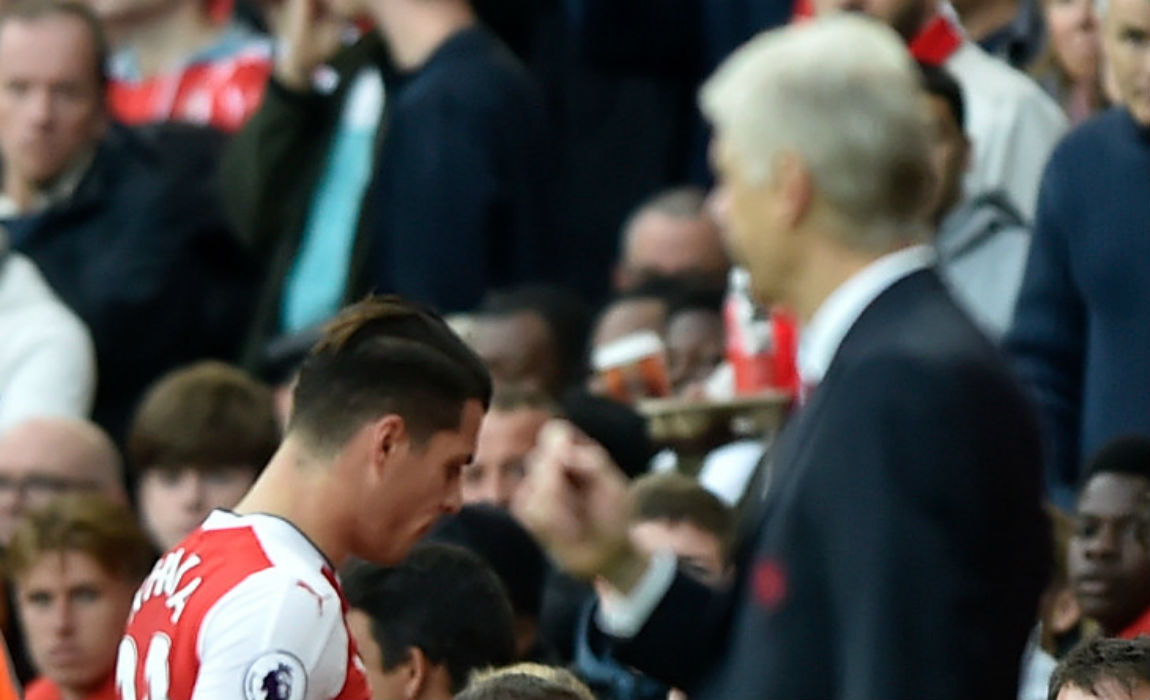 According to reports, Lekaj, who plays for German sixth division side FC Monchengladbach was prevented from boarding a flight after he failed to meet the check-in deadline on Monday.
And according to claims, Xhaka lost his temper and racially abused the British Airways worker.
The Swiss midfielder has been accused of branding the airline staff a 'f*****g white b***h' in German which was heard by another employee.
The cops were informed and Xhaka was taken to a police station for questioning.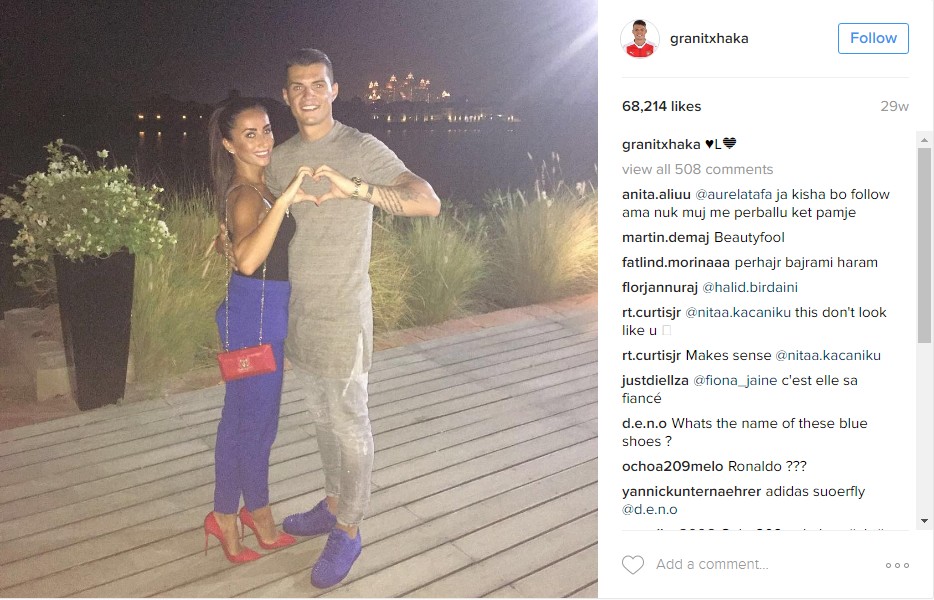 Sources revealed that no allegations have been made against the German player Lekaj, who is a relative of Xhaka's fiancee  Leonita Lekaj.
Xhaka has already been warned by Arsene Wenger over his discipline on the pitch.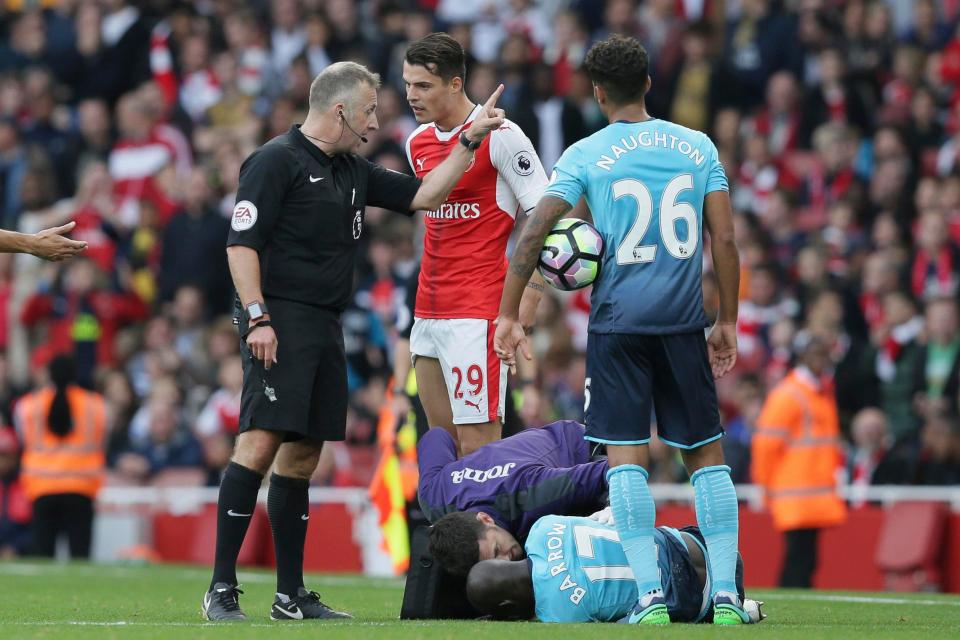 Sunday's sending off was the second red card for Xhaka this season after being previously sent off against Swansea in October.
He was also sent off in Switzerland's 2-0 victory over Portugal and has now been handed nine red cards within a span of just three years.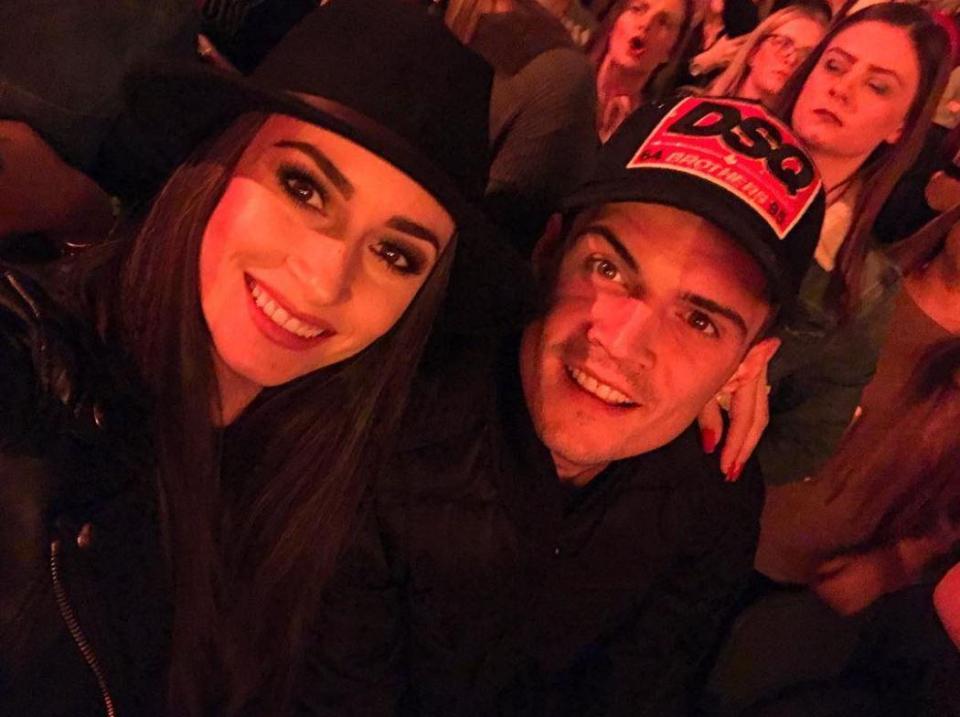 However the former Borussia Monchengladbach midfielder has denied all claims and insisted that he did not use any racist language towards any airline staff.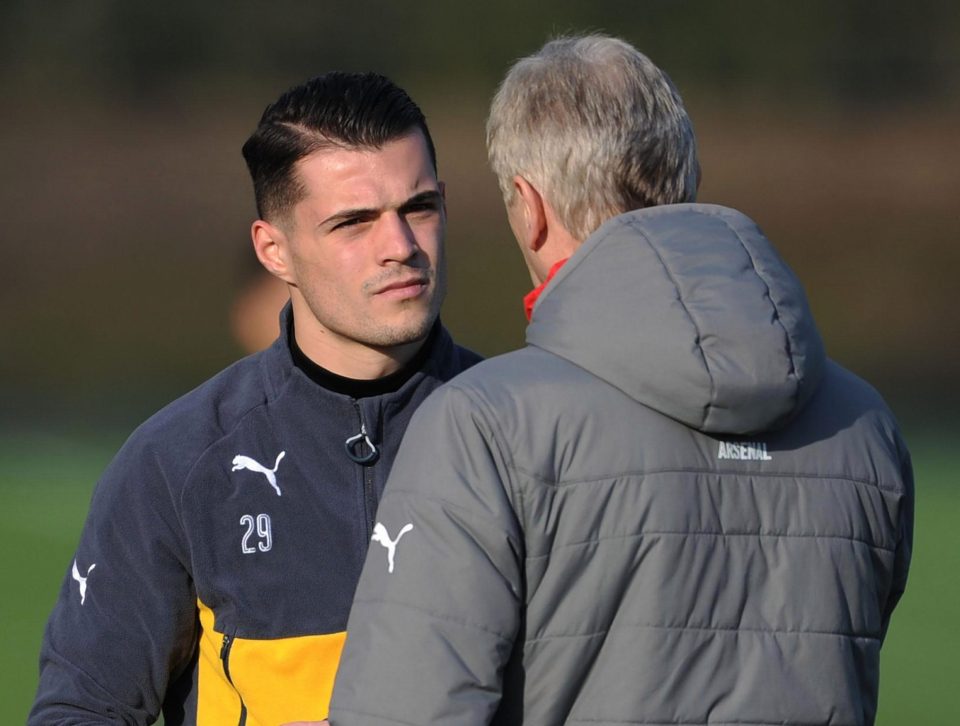 An Arsenal spokesman said: "It's a private matter that is in the hands of the police."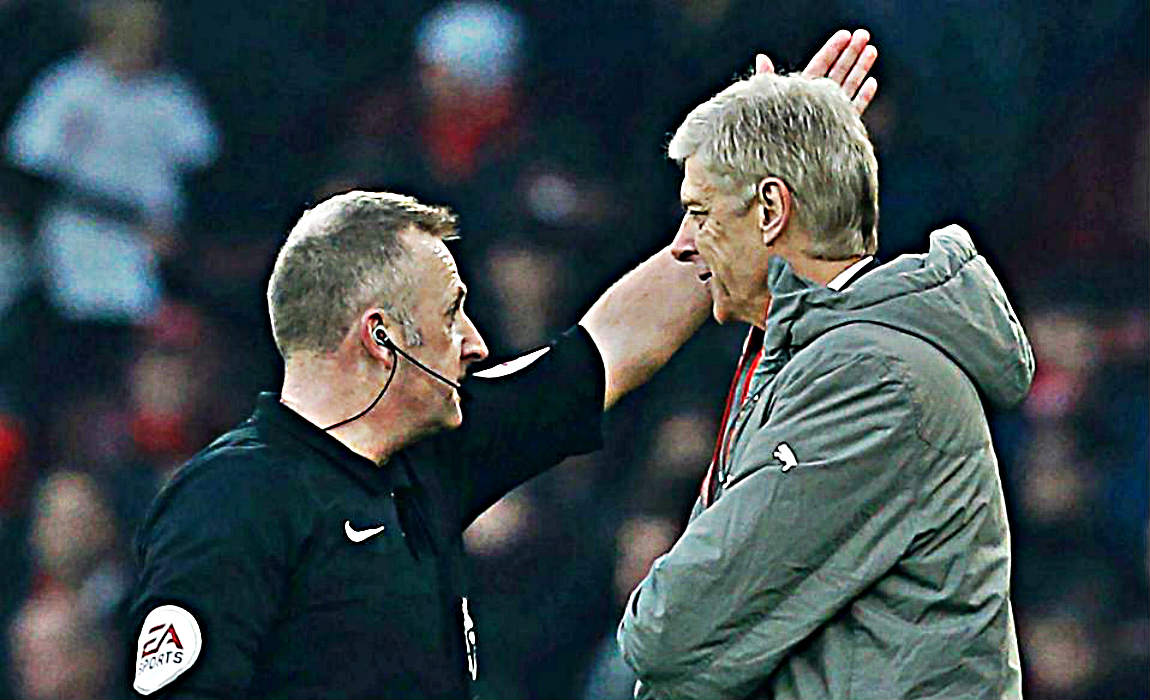 Gunners manager Arsene Wenger will now also face a four-match touchline ban after branding referee Jon Moss a "cheat" during Arsenal's 2-1 win over Burnley.