Arsenal chief Arsene Wenger is refusing to give up on his pursuit of Leicester City's Riyad Mahrez.
The Gunners boss has refused to deny rumours of approaching Leicester with an offer for the 25-year old.
Wenger was stunned when Jamie Vardy decided to snub the Gunners at the last minute.
Wenger was seen in attendance during the Foxes International Champions Cup match against Paris Saint Germain on Saturday.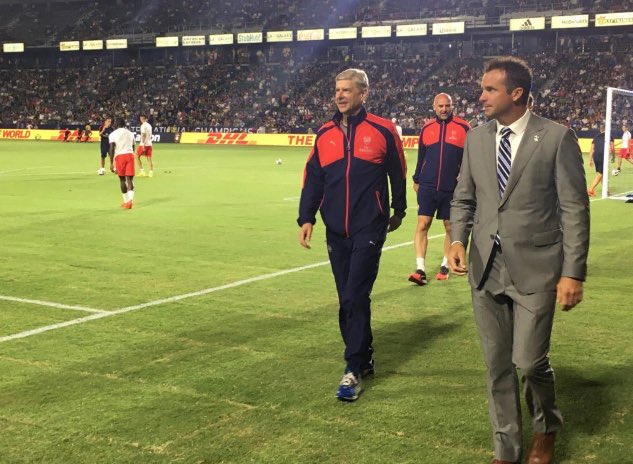 Wenger was asked whether he was follwing the Algerian international's progress to which he responded by saying "Yes, of course, we watch all the players, you know.
"But we play Leicester in the second game of the championship so of course it's a good opportunity for us tonight to see them."
When pressed to give a firm answer the French tactician said "I cannot give you a yes or no because we do not publicise our transfer interest.
"The best way to make things happen is to keep it as secret as possible."
https://youtu.be/B6aoYuPZM4k