A lot was expected from Arsenal and specially Arsene Wenger this season, after a rejuvenated Gunners side shot to a second place finish last season.
Wenger started of the transfer window with a bang this summer with the signing of Granit Xhaka, but the business has gone cold ever since.
Arsene Wenger has been a constant target of fans wrath for his failure to lure big players to the club, and the critics had just started writing the Frenchmen off, but Wenger has responded by claiming that the North London club will go all guns blazing this year.
Wenger has said that the Gunners will be spending big if the right candidate is available.
Xhaka was signed just before the EUROs commenced in France and the club also secured the services of young prospects Takuma Asano and Rob Holding.
"We are very active. If we find the right candidates then we will spend the big money," Wenger told the club's official website after the 1-1 friendly draw with Lens.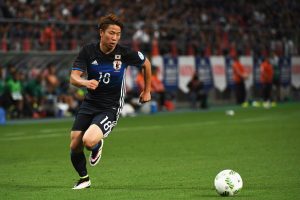 "We have already spent big. Overall we have made a big investment already but we are active.
"I wouldn't like to come out on names because if you don't get them afterwards, people ask why. We are active, very active every day and it's not over. Today we are on July 22 and the transfer market finishes on August 31. You know that a lot happens in the last week, so it's a long time to go, but we are active and we are working.
"Until now, nobody has spent more on a transfer than we have in this country. Even if [Paul] Pogba might fly from Italy to England today, I don't know…"