Borussia Dortmund cruised 4-0 past Benfica at the second leg in UEFA Champions League's last 16 on Wednesday.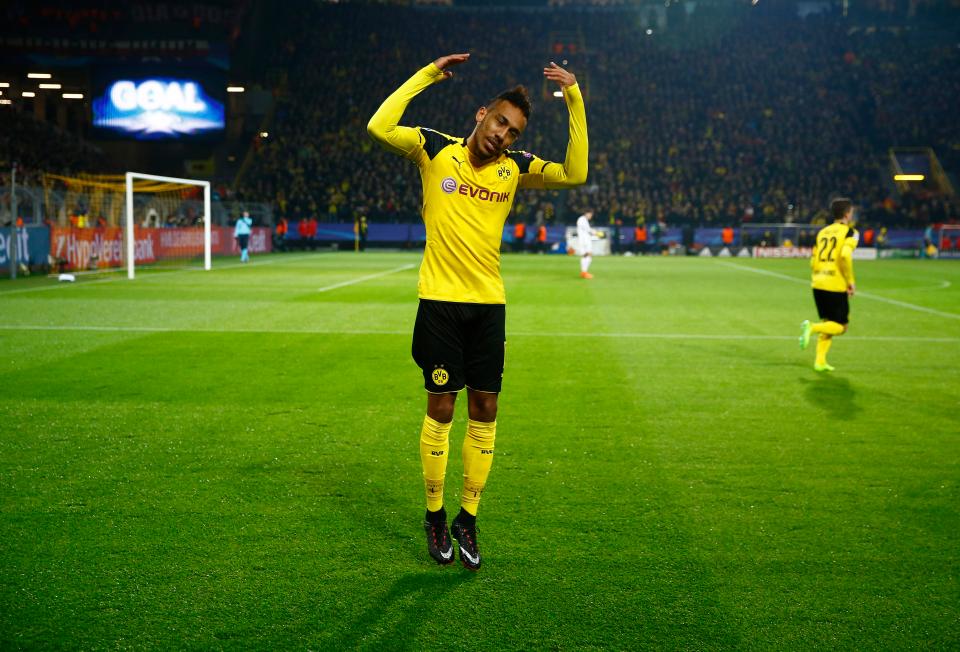 Dortmund' s top striker Pierre-Emerick Aubameyang has large shares on the victory after providing a hat-trick to edge Benfica 4-1 on aggregate from Europe's elite competition.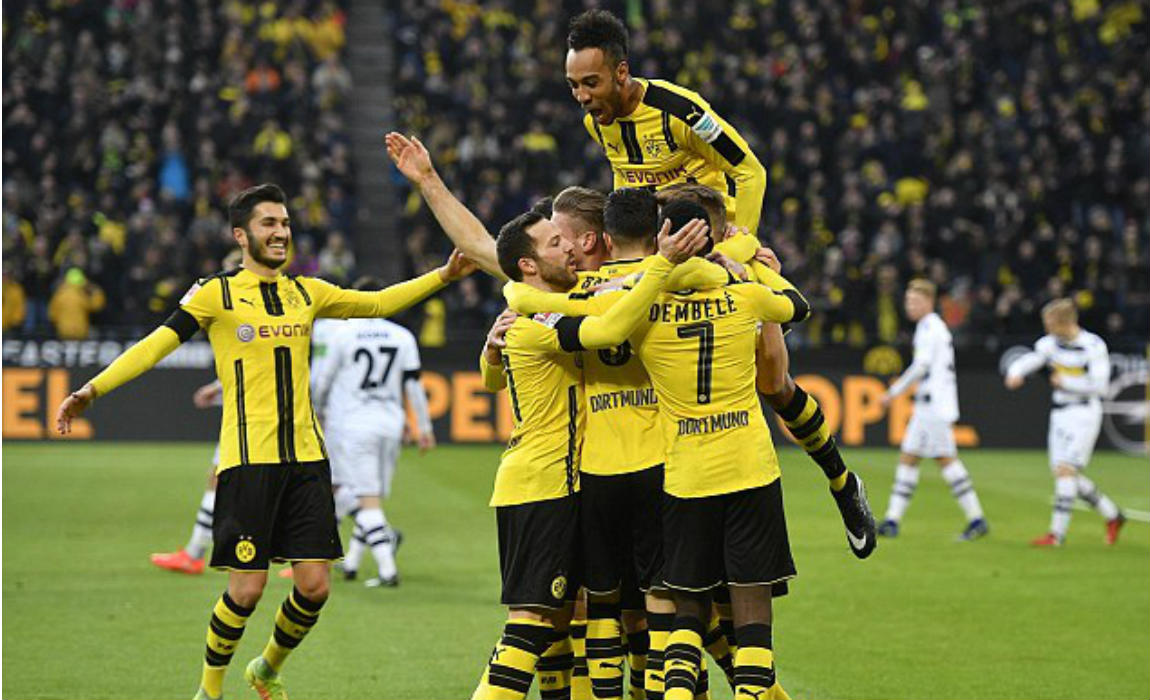 The "BVB" caught a bright start on home soil as Aubameyang broke the deadlock with just four minutes into the game after heading a flicked on a corner at the back post to shock the visitors from Portugal.
Despite the setback, Benfica recovered and settled to gain a foothold in the match. However, the visitors lacked in penetration to overcome Dortmund's well-positioned defense.
ALSO READ: Benfica 1 Dortmund 0: Aubameyang Subbed Off After Missing Penalty As Mitroglou Gives Hosts Advantage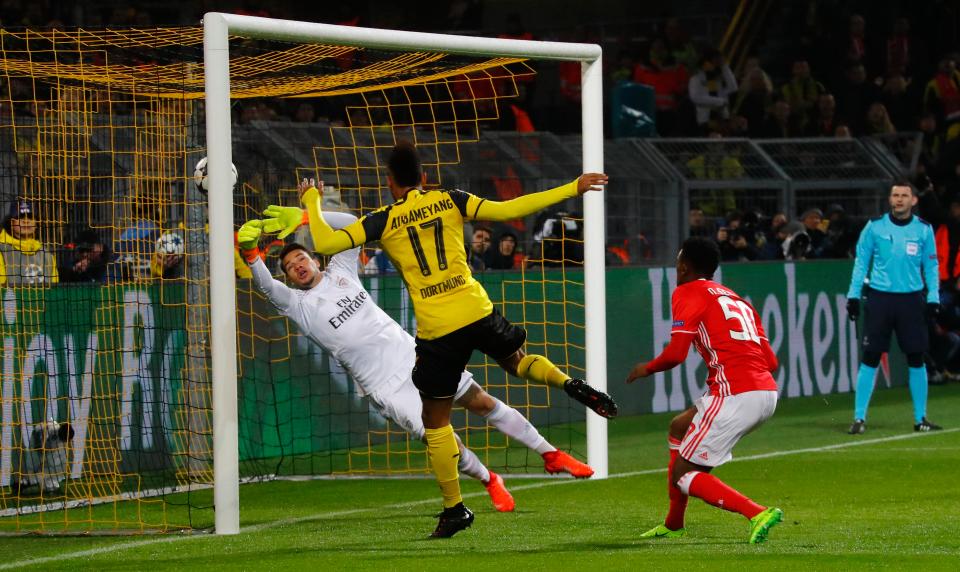 Dortmund ensured a perfect start into the second half as Christian Pulisic utilized a through ball from Lukasz Piszczek to chip the ball over onrushing Benfica goalkeeper Ederson, making it 2-0 on the scoreboards with 59 minutes played.
Thomas Tuchel's men gained momentum and extended the lead through Aubameyang, who made use of Marcel Schmelzer's cross to mark his sixth goal in seven Champions League outings to flabbergast the visitors.
ALSO READ: Dortmund's Mario Gotze Out Of Action Indefinitely With 'Metabolic Disorder'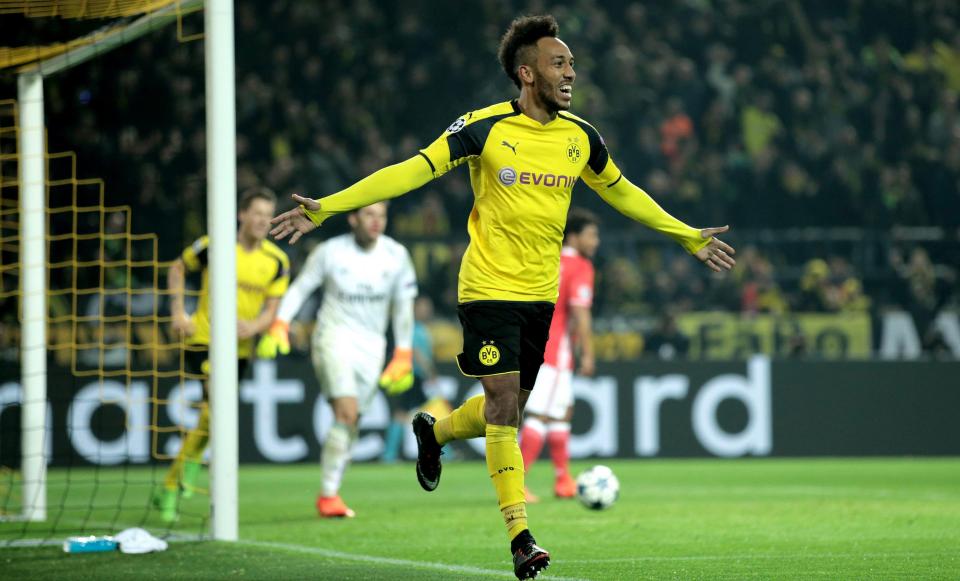 The Gabon international remained in the thick of things, as he wasn't done with the scoring. Erik Durm played his way through on the right wing to square pass into the box where Aubemeyang tapped in his third goal of the night at the back post with five minutes remaining.
"We had chances and didn't make the most of them. We faced a great team with fantastic attacking abilities," Benfica defender Nelson Semedo said.
"You cannot expect that you will score four goals against a team like Benfica. We had the self-confidence to turn the tie around and the team demonstrated that tonight, especially in the second half," Dortmund coach Thomas Tuchel said.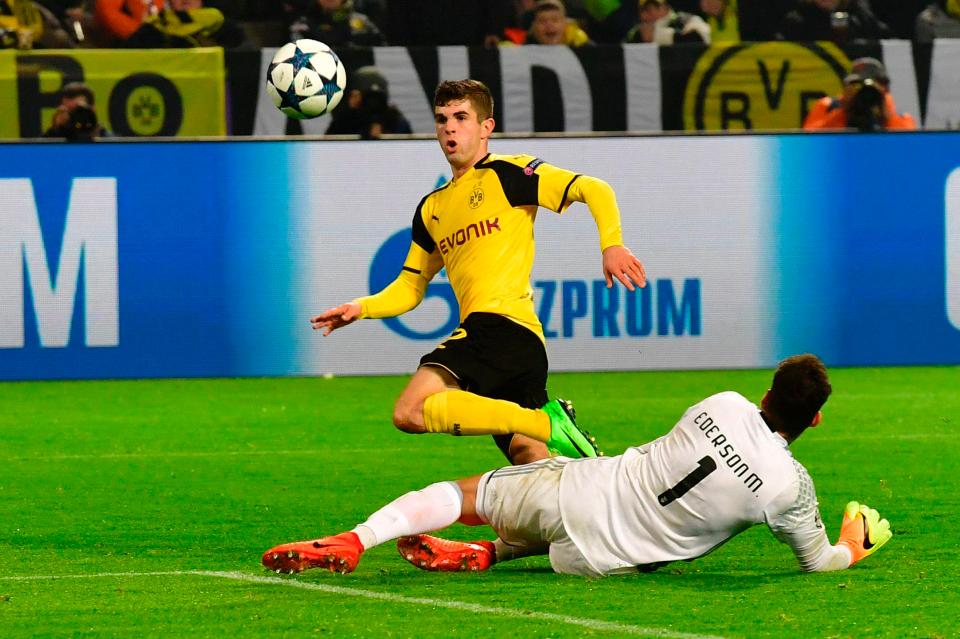 With the victory, Borussia Dortmund secured their berth for the quarterfinals meanwhile Benfica will have to focus on their domestic championship.⁠⁠⁠⁠
(With Inputs From Xinhua)