The Greatest Comeback Ever!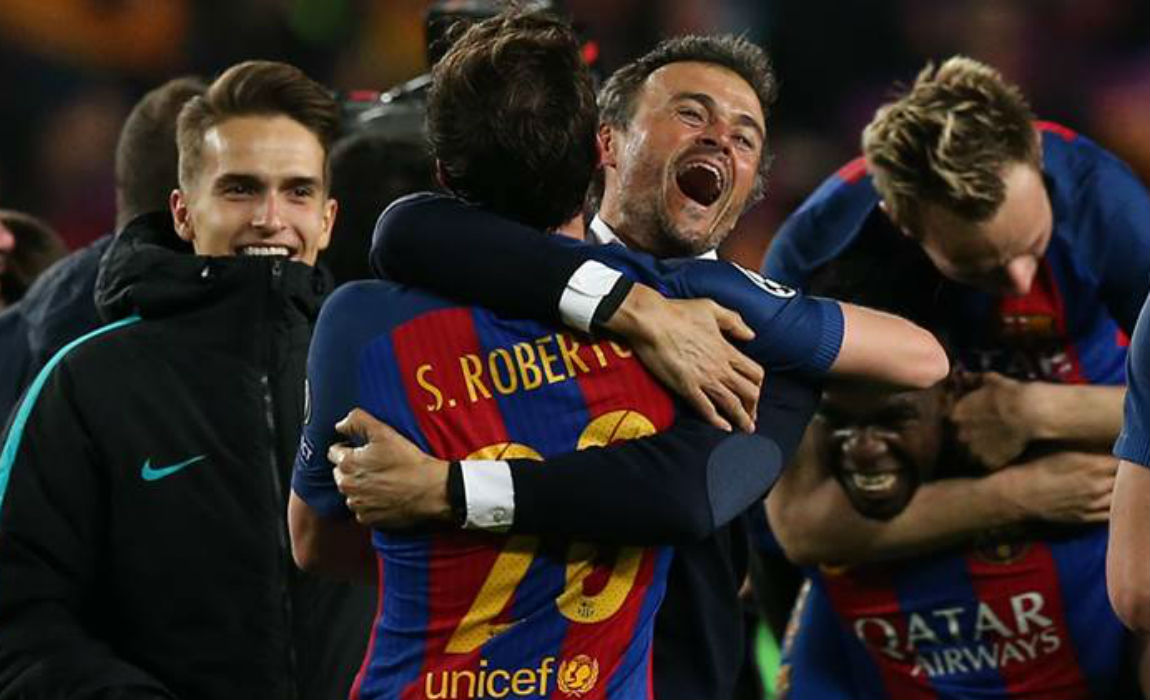 None but the Barcelona fans had a faint glimmer of hope as the La Liga defending champions locked horns with PSG in the last-16 second-leg clash in the Champions League on Wednesday.
After suffering a 4-0 defeat in the first-leg clash, it looked impossible for Barcelona to produce a comeback and turn the tables round.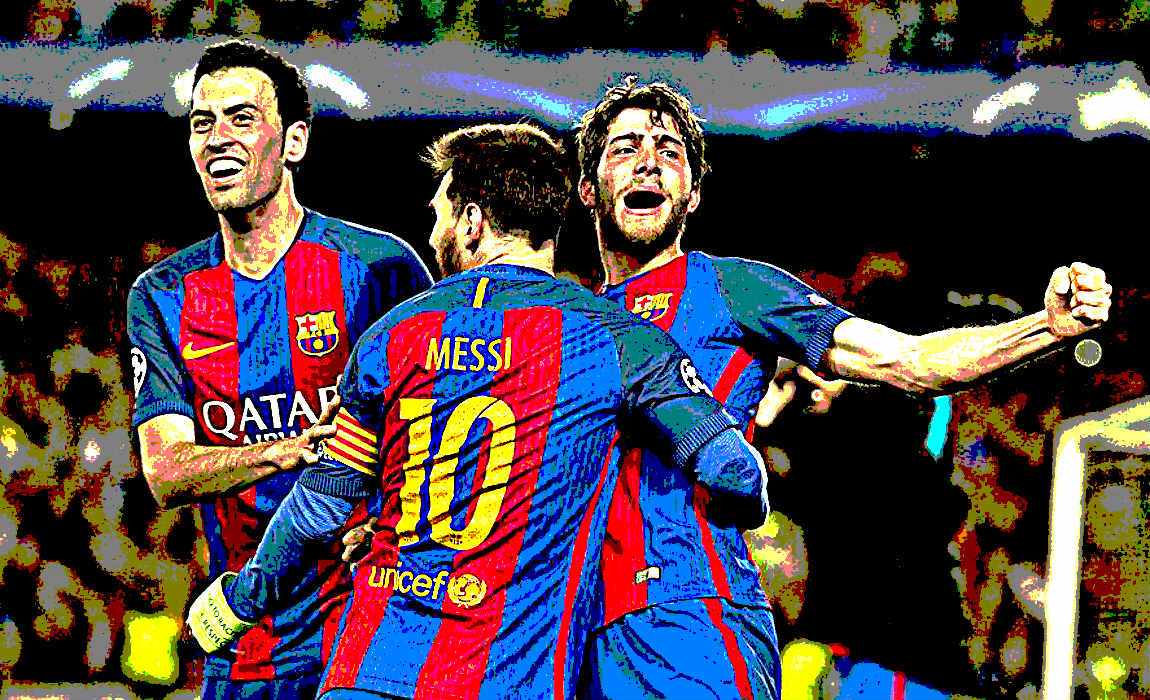 But the Catalan side had changed the dynamics of the sport by achieving the most remarkable Champions League comeback in the history of the competition as they hammered PSG 6-1 in the second leg clash on Wednesday to seal a place in the last-eight.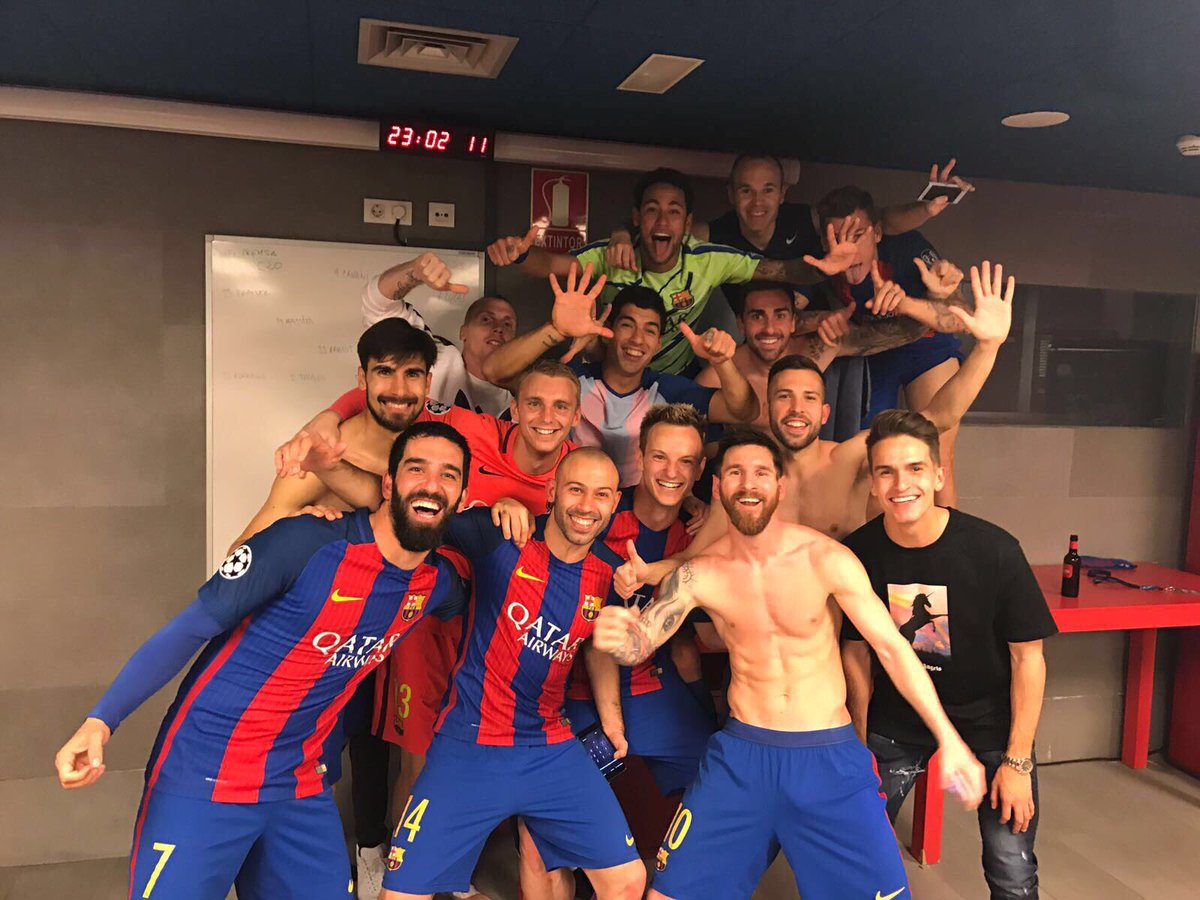 And after Barcelona's spectacular comeback win in the Champions League, Spain's partisan newspapers published their own opinion on of the greatest games ever played.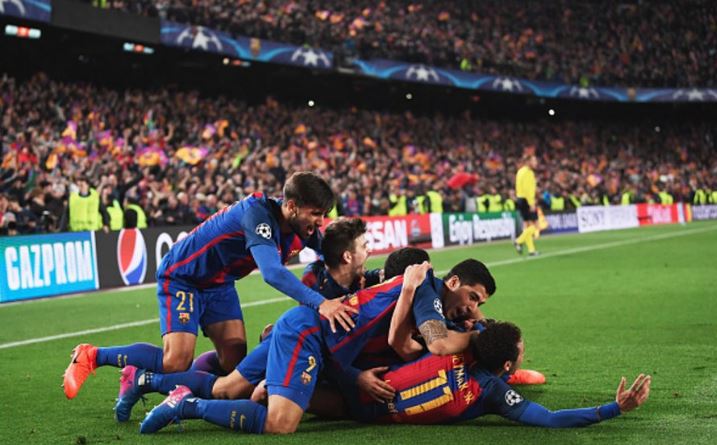 Mundo Deportivo branded the Barcelona players as 'Heroes' as they listed the time of each goal en route to the greatest ever comeback win.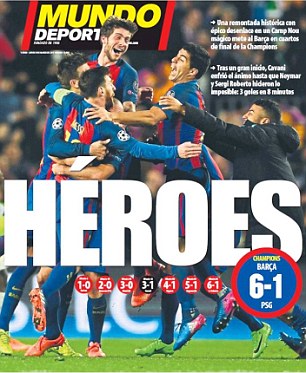 They also stated: "After a great start, Cavani cooled the mood until Neymar and Sergio Roberto provided the impossible – three goals in eight minutes."
Sport shed light on the players and their position in football history and their front page headline stated: 'You are legends'.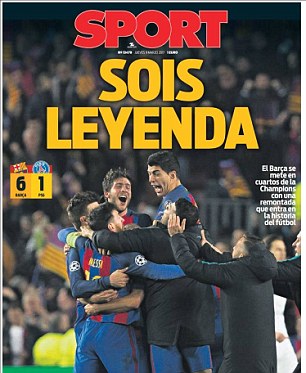 They also mentioned that the heroic comeback had "entered the history of football".
On the contrary, Madrid-based Diario AS wrote a different opinion. They stated that Barcelona managed to clinch a memorable comeback win – but it was a "comeback with repairs".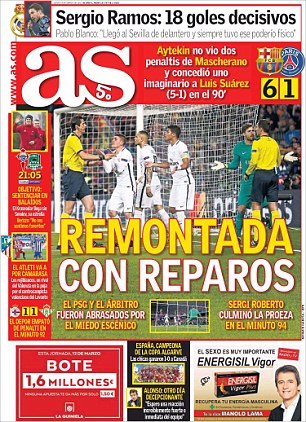 They also wrote in their sub-headline that the referee made a blunder as he was clueless and failed two award two sure penalties from Mascherano and awarded an undeserving one to Luis Suarez.
 AS stated that 'PSG and the referee were scorched by fear'.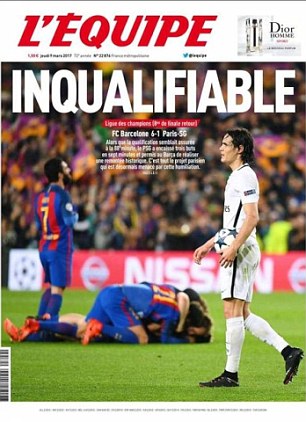 French newspaper L'Equipe slammed the staggering result with a headline – 'Inqualifiable' – translated as 'unthinkable'.