FC Barcelona will be without record signing Ousmane Dembele for between 3-4 months after the striker injured a hamstring in his side's 2-1 win away to Getafe on Saturday afternoon.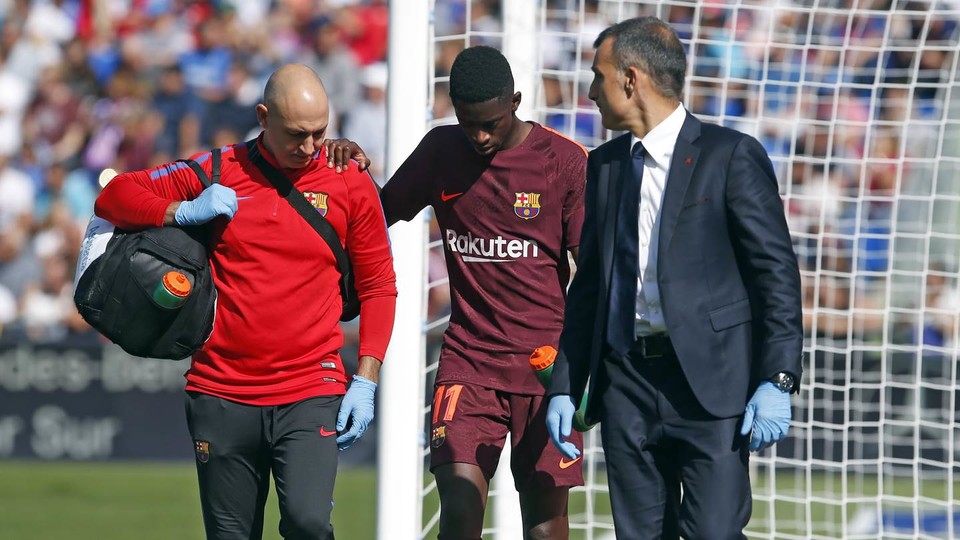 Dembele, who was making just his third appearance for the club following his 140 million euros transfer from Borussia Dortmund, had to leave the pitch just 26 minutes on the first half after suffering an injury to his left hamstring.
The club published a communique on Sunday morning explaining the Frenchman had suffered a torn tendon and will be out of action for between three and four months.
The winger will travel to Finland to see a specialist in the coming week but it's unlikely he will play again before Christmas, an important setback for his new club.