On Friday, Barcelona, Real Madrid, and Juventus toasted to a win over UEFA when a Spanish court ruled that the governing body could not take any action against the European Super League's founding members. 
https://twitter.com/FootTheBall/status/1421153207024111617
While nine of the twelve founding members immediately dropped out of the unsuccessful project in April, including the six Premier League teams, Atletico Madrid, AC Milan, and Internazionale, the three clubs that remain are determined to "keep developing the Super League project". 
The battle of interests and exchange of threats between Florentino Perez and Co. vs Aleksander Ceferin and the leagues was expected. UEFA was also seeking significant disciplinary proceedings against Barcelona, Madrid, and Juventus for refusing to withdraw from the Super League, including a possible two-year ban from European football.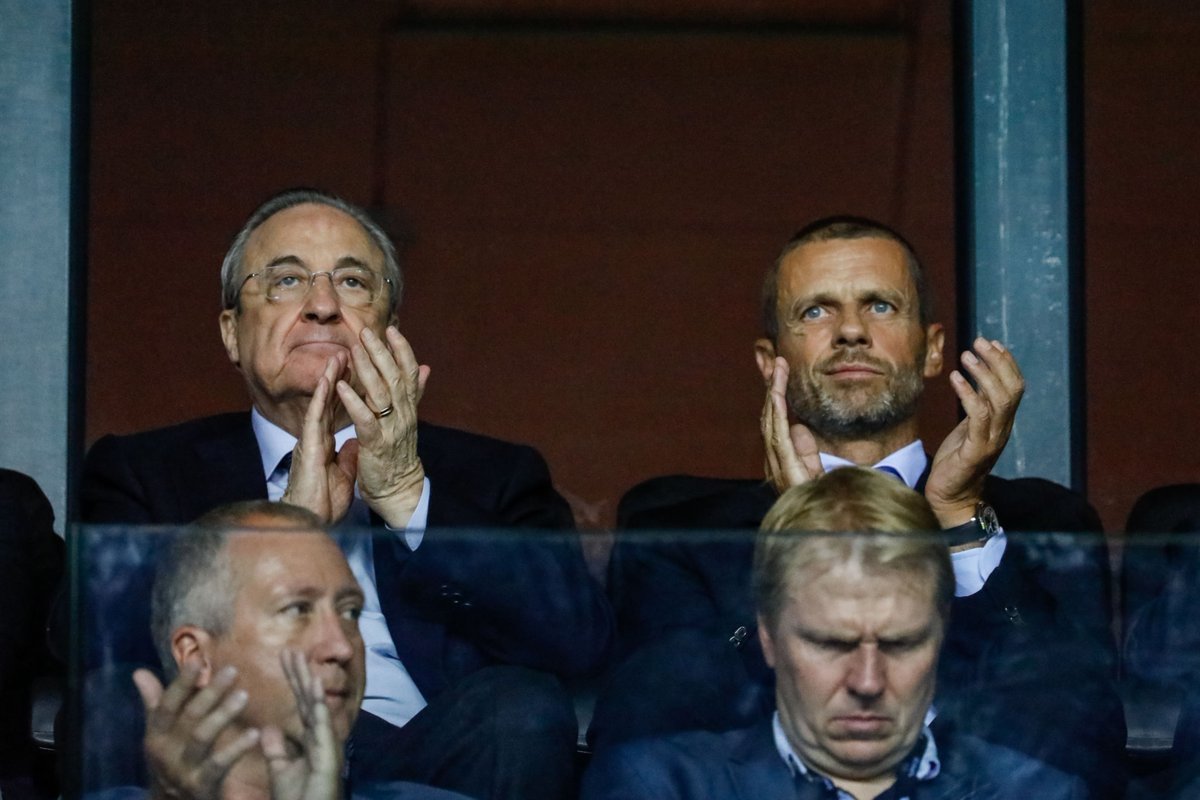 The three clubs, however, took the matter to a court in Madrid and issued a joint statement on Friday outlining that UEFA was required to "terminate the disciplinary proceedings against the three clubs and to remove the penalties and restrictions imposed on the remaining nine founding clubs."  
STATEMENT BY THE THREE CUBS
A statement released by three of the founding members of the Super League said: "FC Barcelona, Juventus, and Real Madrid CF welcome today's Court's decision enforcing, with immediate effect, UEFA's obligation to unwind the actions taken against all European Super League founding clubs, including terminating the disciplinary proceedings against the undersigning three clubs and removing the penalties and restrictions imposed on the remaining nine founding clubs for them to avoid UEFA's disciplinary action." 
"The Court backs the request made by the promoters of the European Super League, dismisses UEFA's appeal, and confirms its warning to UEFA that failure to comply with its ruling shall result in fines and potential criminal liability. The case will be assessed by the European Court of Justice in Luxembourg, which shall review UEFA's monopolistic position over European football."
[PRESS RELEASE]

ℹ Statement on the European Super League

🔗 MORE INFO 👇https://t.co/IoL5YqzIqd

— FC Barcelona (@FCBarcelona) July 30, 2021
"We have the duty to address the very serious issues facing football: UEFA has established itself as the sole regulator, exclusive operator, and unique owner of rights of European football competitions. This monopolistic position, in conflict of interest, is damaging football and its competitive balance. As shown by ample evidence, financial controls are inadequate, and they have been improperly enforced. Clubs participating in European competitions have the right to govern their own competitions.
"We are pleased that going forward we will no longer be subject to ongoing UEFA's threats. Our aim is to keep developing the Super League project in a constructive and cooperative manner, always counting on all football stakeholders: fans, players, coaches, clubs, leagues, and national and international associations. We are aware that there are elements of our proposal that should be reviewed and, of course, can be improved through dialogue and consensus. We remain confident in the success of a project that will be always compliant with European Union laws."
DETERMINED ON CONTINUING TO PLAN
The court's ruling could have far-reaching consequences for the future of club football in Europe, with the three clubs promising to press on and abolish UEFA's monopolistic stance. Barcelona, Juventus, and Real Madrid are the only teams who have not abandoned the breakaway league and have maintained their commitment to continue planning for it. 
They went on to explain that they plan to do so by cooperating with governing bodies, leagues, fans, players, managers, and clubs – all of whom appeared to be against the breakaway competition when it was first introduced.
🎶 WE SAVED FOOTBALL 🎶

Chelsea fans celebrate the news that the club has begun the process to leave the Super League.

(via @RiyadDilhan) pic.twitter.com/QIOQAoMN6r

— ESPN FC (@ESPNFC) April 20, 2021
European football's war is one of the mega-elite against everyone else. Even if the current pyramid already offers them an insane amount of money and makes it easy for the big clubs to qualify, their impulse for wanting more and more has only sharpened over the years, especially with the whole pandemic situation, that has left the pockets empty. The Super League founders were set to get $425 million per year merely for participating – more than the Champions League winner presently receives as prize money. 
The wealthiest teams have the power to build their own tournament, attract their own broadcasters, and re-unite the finest players in sold-out stadiums. So they think: why should others, such as UEFA, have authority over their assets?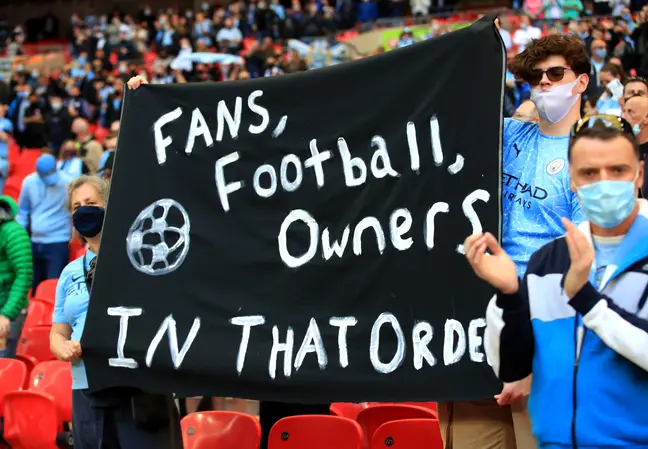 The Super League card has been played twice in the past decades, but this has frequently resulted in UEFA giving them more of what they desired through a revamp of the current tournaments. But they want more, and they don't want to share with a governing body like UEFA. 
It appeared that all the domino pieces had fallen months ago and European Super League was doomed, however, this judgment by the Spanish court adds a fresh twist to this war for power.