Football is set to return to Europe after its customary summer break with the French Ligue 1 being the first of the big five leagues to begin in less than a week, on August 6th.
On the other hand, Serie A is the last of the big five to begin, on August 21st and the league is set to start off with a new rigour following the Azzurri's title win in the European Championship in July, which has sent the country into a celebration mode for nearly two weeks.
Many talents had emerged from that tournament and while most of them were from the other leagues, there were players such as Joakim Maehle, Leonardo Spinazzola, and Mikkel Damsgaard held Serie A's name.
So, here is FootTheBall with 10 youngsters from Serie A, who can set the league on fire with their talent and can have breakthrough seasons at their clubs.
BRAHIM DIAZ
Although a well-known youngster from his days at Malaga and later at Manchester City, Brahim Diaz has not yet shown his full potential yet and he is set to enter his fifth full season as a professional but only his second season where he is set to get any meaningful minutes of football.
The 21-year-old had impressed in the previous campaign with Milan, while on loan from Real Madrid, by scoring seven goals and assisting a further three in 37 appearances although only 21 of them were starts. These performances, in addition to the departure of Milan's creator-in-chief Hakan Calhanoglu to Inter, had prompted the Rossoneri to bring back the Spanish youngster to the Serie A for another two years on loan. Certainly, Diaz will be one of the main ones to watch out from the talented pool of youngsters at Milan.
MIKKEL DAMSGAARD
One of the finds at the recently concluded Euros, Mikkel Damsgaard has been scouted by many of the top clubs across Europe such as Barcelona and Real Madrid but nothing concrete has come up for Sampdoria to sell their crown jewel.
The Dane had moved to Italy from his homeland last summer and although he had featured 35 times in the league, he only managed to get two goals and four assists, playing as a left-winger. However, as one of the brightest youngsters at the Euros, this Serie A season might see him occupy a more central role for Sampdoria, given his dazzling performance as Denmark's creative force in the absence of Christian Eriksen.
ELIF ELMAS
One of the brightest youngsters from footballing minnow North Macedonia, Elif Elmas can be classified not as a youngster if one looks at the number of appearances that he has made for Napoli in the past two seasons.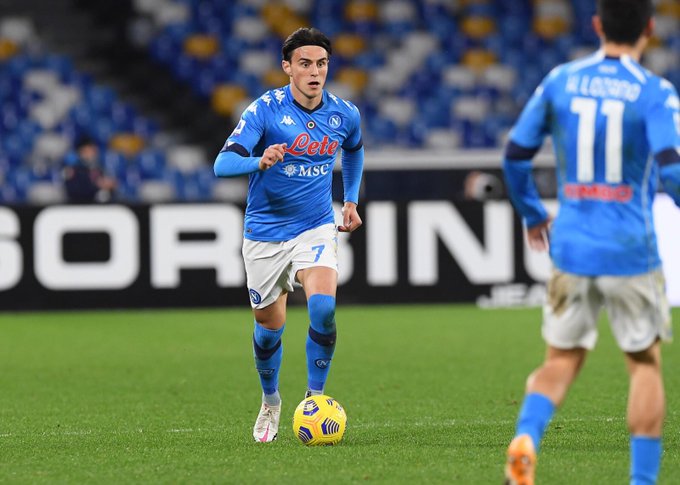 Elif Elmas featuring for Napoli in the 2020-21 season. (Image Courtesy: Napoli / Twitter)
The 21-year-old was bought to Naples in the summer of 2019 by then-manager Carlo Ancelotti but the Italian sacking halfway into the season had not helped the youngster as he has found it difficult to nail down his spot in the starting eleven.
But a wonderful, albeit non-qualifying show at the Euros for North Macedonia, will certainly be the turning point in his club career and this season in the Serie A with Napoli might just belong to the young central midfielder.
MUSA BARROW
A product of the Atalanta youth system, Musa Barrow had an underwhelming first-team run with the Bergamo club as he managed to score only eight goals in 52 appearances in all competitions for the club.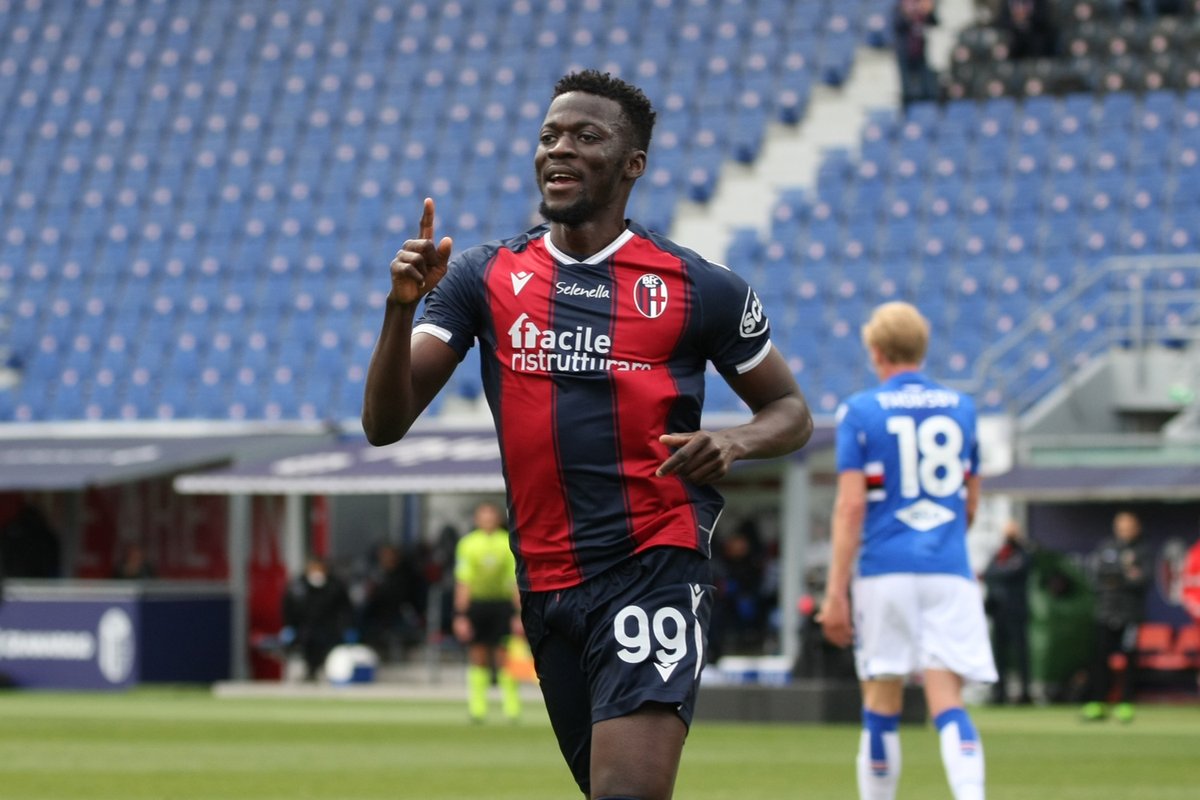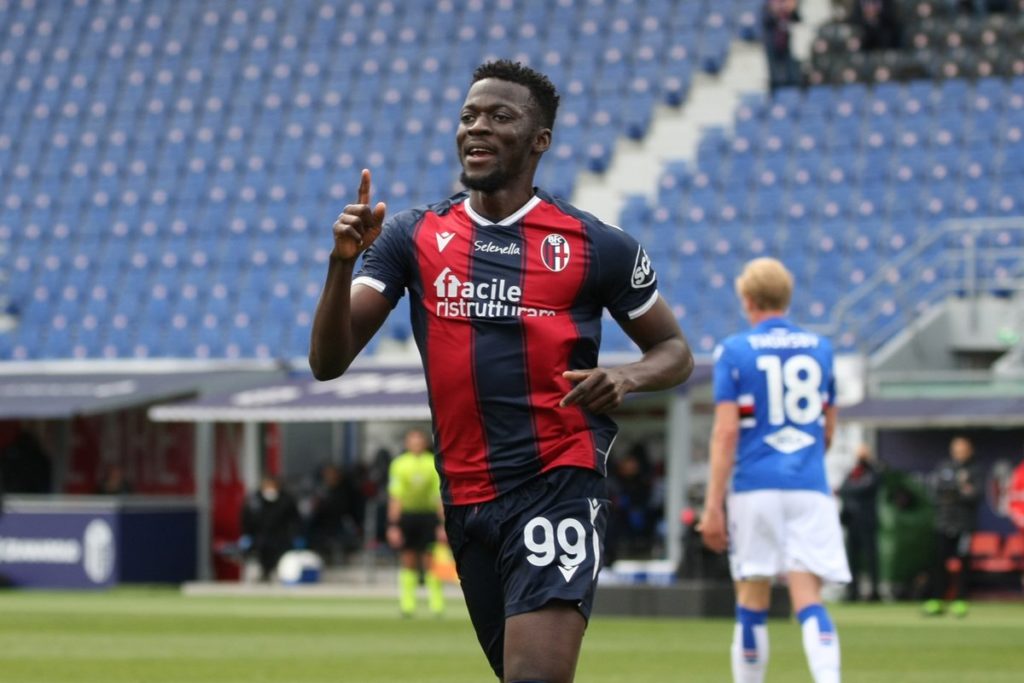 Musa Barrow celebrating after scoring a goal for Bologna in the 2020-21 season. (Image Courtesy: Bologna / Twitter)
But his career turned 180 degrees when the Gambian moved to Bologna, first on loan during the second half of the 2019-20 season and then on a permanent deal in the summer of 2020.
8+8 – Musa #Barrow is the youngest player to have both scored at least 8 goals and provided at least 8 assists in the Top-5 European Leagues this season. Stratospheric.#BolognaTorino #SerieA pic.twitter.com/rh5dw9KmFm

— OptaPaolo 🏆 (@OptaPaolo) April 21, 2021
The Gambian had managed to score 17 goals for Bologna in the last 18 months and looks set to improve in the upcoming campaign, making him one of the youngsters to watch for in Serie A.
DANIEL MALDINI
The 3rd generation footballer from the Maldini family, Daniel Maldini is quite the opposite of his father and grandfather. While both of them were hard-tackling centre-backs, the 19-year-old primarily plays as a free-roaming attacking midfielder who can also play on the wings.
AC Milan's need for an attacking midfielder after Calhanoglu's departure is well known and they have bought in Brahim Diaz as his primary replacement and unless Maldini goes on loan to another Serie A club, he is set to be the backup for the Spaniard for the upcoming season. While he might get limited game time staying at Milan, it will certainly be a breakthrough season for him.
GIANLUCA FRABOTTA
After an impressive breakthrough Juventus in the 2020-21 season, it was thought that Gianluca Frabotta would continue as Alex Sandro's understudy in Turin and get around the same game time as he did last season.
Gianluca #Frabotta nuovo innesto per la corsia di sinistra#HVFC #BenvenutoFrabottahttps://t.co/N82CnkEh02

— Hellas Verona FC (@HellasVeronaFC) July 30, 2021
But in search of more minutes, the 22-year-old has moved to Hellas Verona on a season-long loan where he is set to become the first-choice left-back for the Gialloblu. While he may not be at a club like Juventus, it is certain that he will return to Turin as a better left-back than before.
JENS PETTER HAUGE
In recent times, Norway has started to produce many young talents of which some have gone onto become superstars, such as Erling Haaland and Martin Odegaard. And Milan's Jens Petter Hauge certainly has the potential to follow them.
The 19-year-old had arrived in Lombardy in the previous summer transfer window from Bodo/Glimt and has turned for the Rossoneri 24 times in all competitions, scoring six goals. Capable of playing on both wings, Hauge will certainly become a major part of this young squad at Milan, given Rafael Leao's transition into a striker.
EMANUEL VIGNATO
Bologna's attacking midfielder Emanuel Vignato is undoubtedly one of the youngsters to watch out for in the upcoming Serie A season after his performances last season for the Rossoblù.
A product of the youth system at Chievo, the 20-year-old had made his professional debut at the age of 16 for Chievo's first team in 2017 before moving to Bologna in June 2020. The Italian had managed to register two goals and five assists in the 2020-21 campaign in just over 1300 minutes across competitions and the management at Bologna will hope that he continues to improve in the next campaign.
GIACOMO RASPADORI
Part of the title-winning squad at the Euros, Giacomo Raspadori has become one of the leading players at Sassuolo, at the age of 21, just after two full seasons as a first-team player.
After joining in 2009 as a young kid at the Sassuolo academy, Raspadori went on to make his first-team debut at the age of 19 in the fag end of the 2018-19 season. But it was the 2020-21 campaign that saw the talent of the young and versatile forward as he managed to score six goals in 28 appearances.
1 – Giacomo #Raspadori is the 1st #Sassuolo's player to score in his first ever start in #SerieA. Wonderkid.#LazioSassuolo pic.twitter.com/FNfLkAXY2D

— OptaPaolo 🏆 (@OptaPaolo) July 11, 2020
Having already ousted Francesco Caputa as the club's first-choice centre-forward, he is one of the youngsters to look out for in the upcoming Serie A season.
MARASH KUMBULLA
The 21-year-old Albanian debuted and made 25 appearances for Hellas Verona in 2019-20 and had got himself a two-year loan move to Roma, starting from the 2020-21 season. Although his career in Rome had started well, frequent injuries and a positive report for Covid-19 had seen his progress stagnate in the second half of last season.
Having impressed new manager Jose Mourinho in pre-season, Kumbulla will certainly be a major option in the Portuguese's plans, making him one of the youngsters in Serie A to watch out for.