Bayern Munich coach Carlo Ancelotti has long made it clear that the second half of the season was going to be what counts. Now the 57-year-old Italian star coach is preparing his team for the sharp end of the football year, which people hoped will culminate in a Champions League win.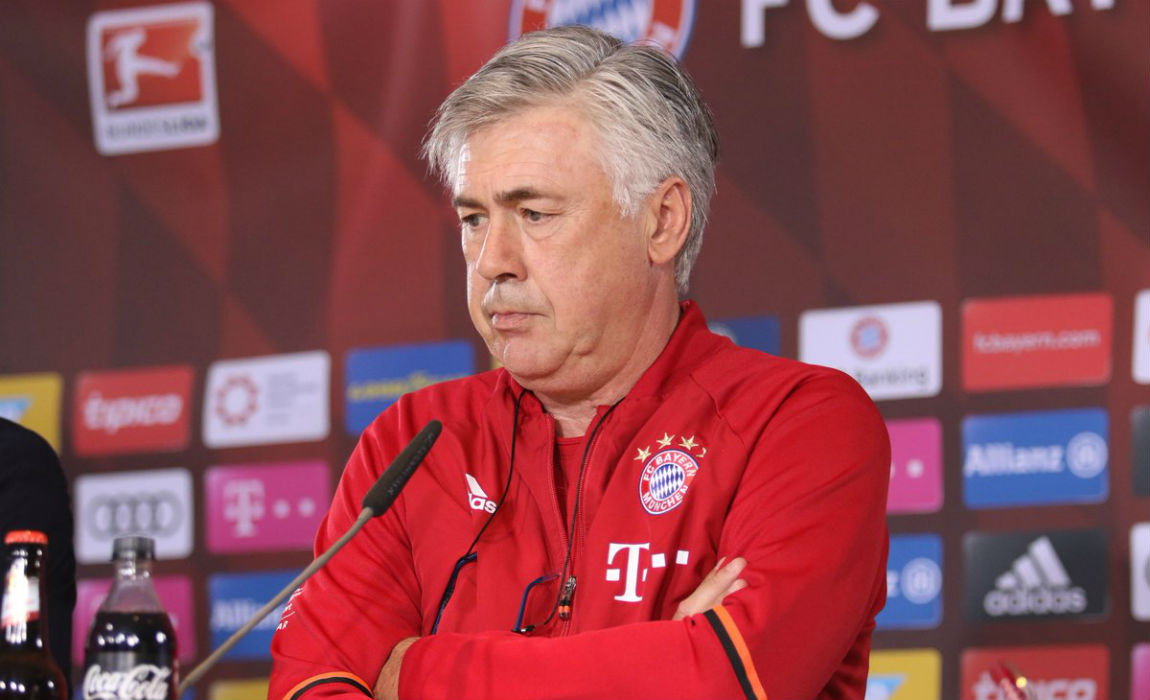 Coming right off their first league game after the winter break this coming Friday evening against SC Freiburg, Ancelotti and Bayern will have to be fully focused. Ahead of the 2016 German Champions are seven important games in the space of four weeks, including the first knock-out games in Europe's top club competition against Arsenal in the Premier League.
"It's extremely important we're prepared for every eventuality. Call it the most important phase in a season. You might be allowed to make mistakes in the first half of the season, but that is not the case in the second half," Ancelotti said after returning from the club's training camp in Qatar.
"We're ready to battle for every single title but we'll have to be patient," Ancelotti said of the battle to target not only the German league title and cup but also the Champions League. Reaching and winning the Champions League final in Cardiff on June 3 remains the prime objective for Bayern and Ancelotti.
"If we had started in top form in the first round, we would have regretted it be the time spring came around," Ancelotti pointed out after his team struggled initially with their new tactics, game and results. "In 2014, I won 22 consecutive games with Real but in the end we missed out on winning the title," the Italian coach said.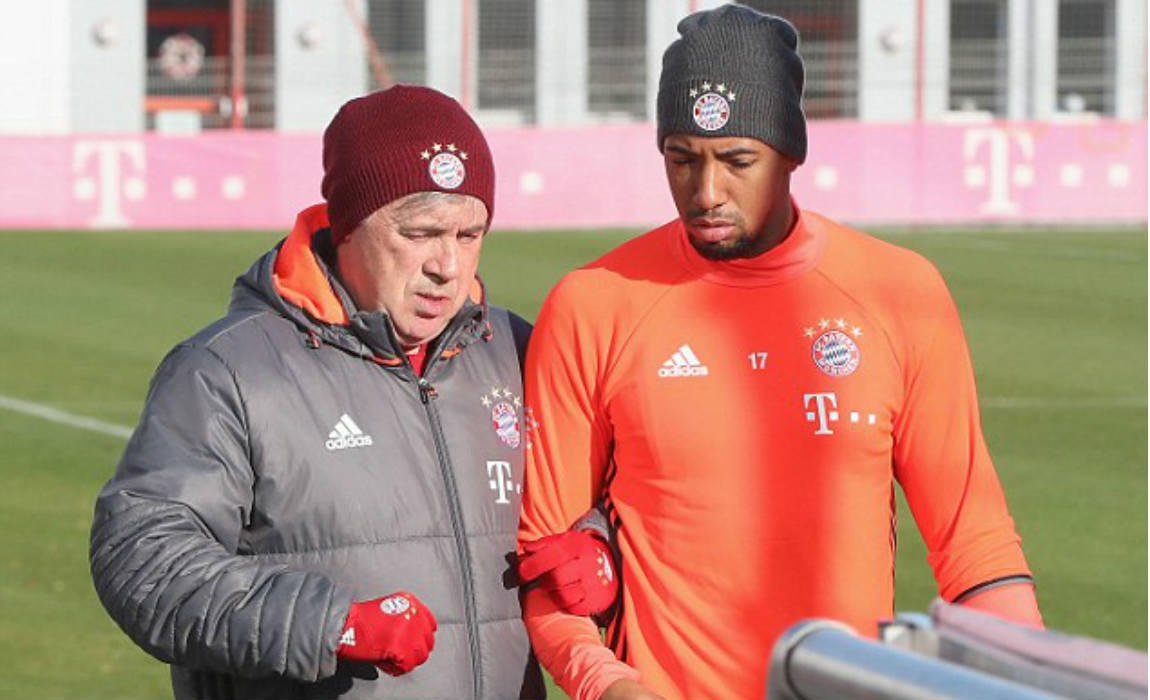 In his first year at Bayern Munich, Ancelotti is relying on his past experiences which led to him winning the Champions League trophy on three occasions.
Team officials say Ancelotti has the experience to go all the way.
"Carlo Ancelotti is the only current coach that has won the Champions League three times, twice with AC Milan and once with Real Madrid. Call him a specialist for big titles," Bayern Munich CEO Karl-Heinz Rummenigge said.
For a long time at the start of his reign, Ancelotti was subject to a lot of criticism after taking over for Spaniard Pep Guardiola, who is currently at Manchester City. Training intensity and tactics were under close scrutiny. "We all feel extremely happy with Carlo Ancelotti. But ultimately what counts is if we are successful together," Bayern Munich president Uli Hoeness said.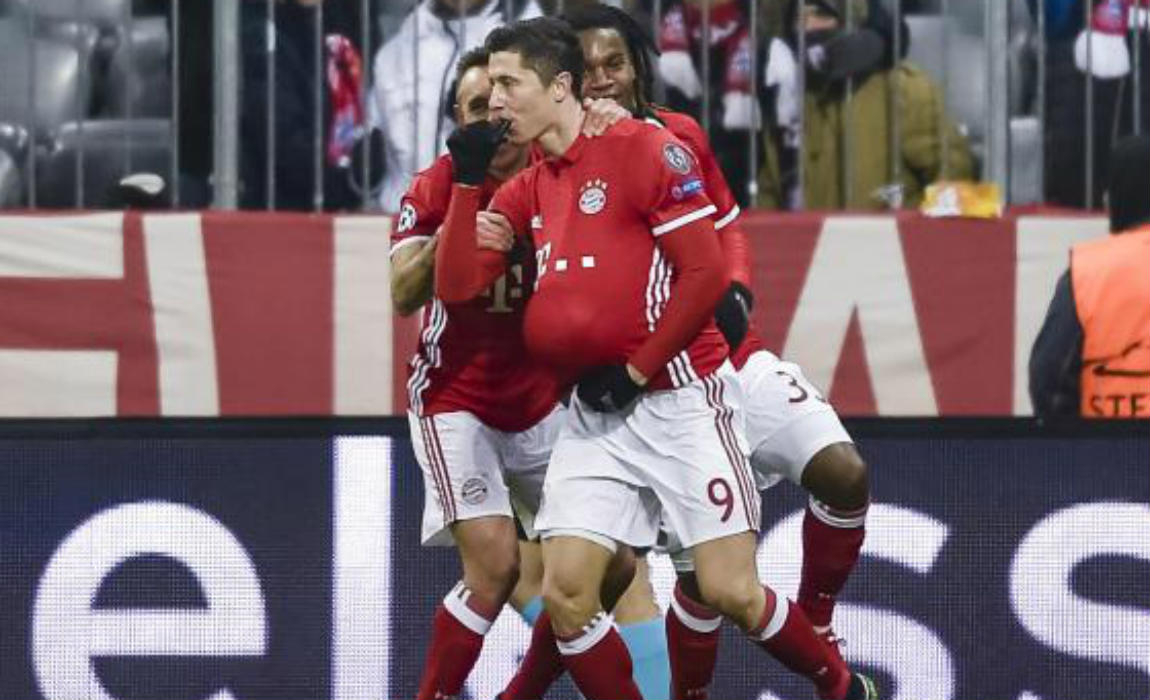 Ancelotti is expected to deliver results, from now right up to the end of the season. While Bayern extended the contracts of several of its stars such as center forward Robert Lewandowski, Franck Ribery, Kingsley Coman, Rafinha and Arjen Robben, Ancelotti made it clear that it did not matter to him how his team won the Champions League. The win itself was all-important. In order to get to the top, Ancelotti has abandoned his strict 4-3-3 system, but demanded more discipline from his players.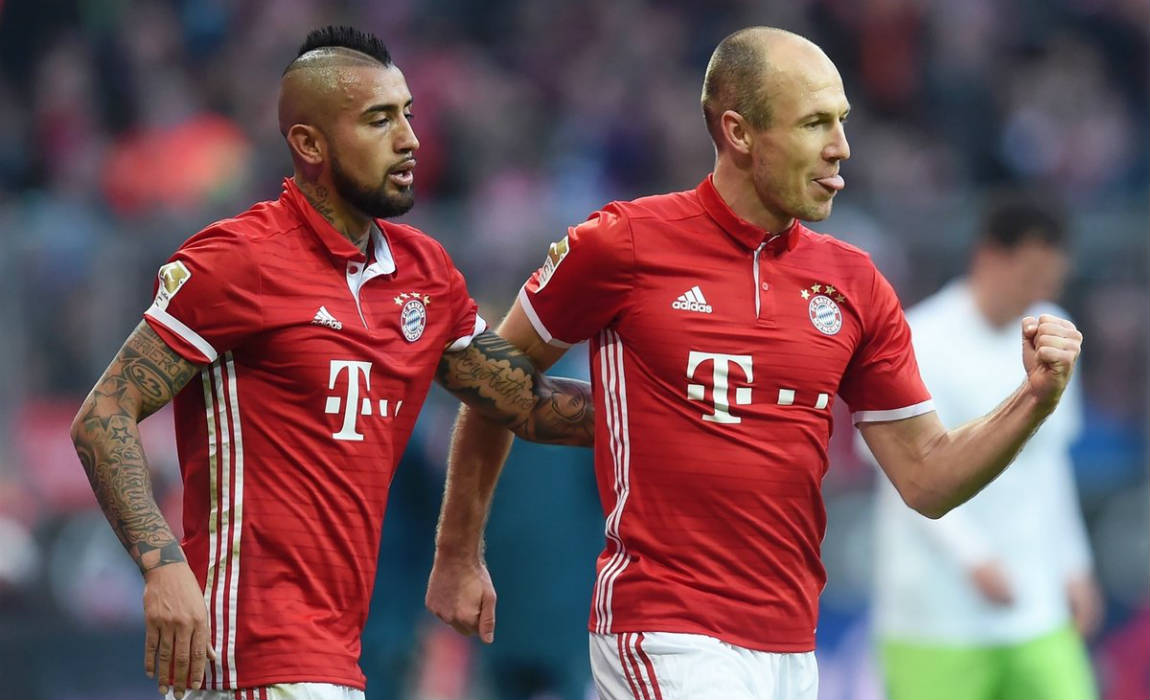 "If the players want to play a 4-2-3-1 system, it's fine with me. I demand other things like rhythm, intensity, precise passing and organization," Ancelotti said. He also must keep in mind that he will have to replace key players like defender Jerome Boateng (shoulder injury) and midfielder Thiago (torn muscle) until at least the end of February. To make up for the sidelined key figures, Ancelotti has tried several permutations such as left-back David Alaba as central defender and Arturo Vidal in the number ten position right behind the attacking line.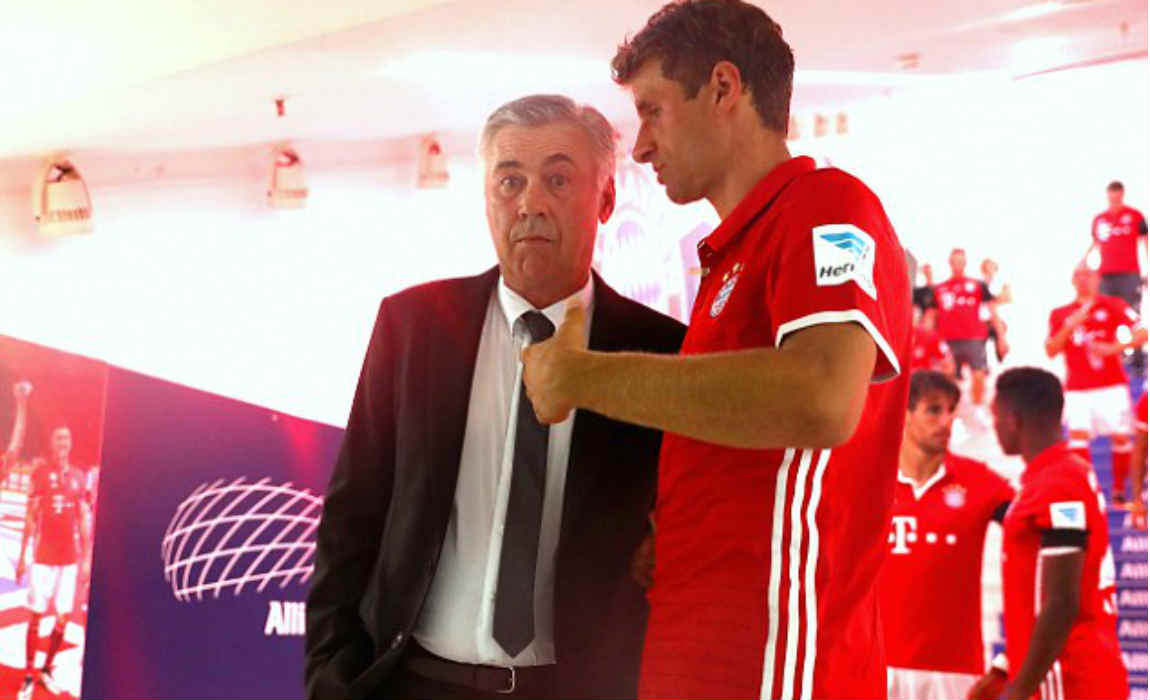 Unsolved so far is the search for the right position for Thomas Mueller. Most of the time, the German international was unhappy operating down the flank. The striker has now expressed his hopes of having a more permanent role in the middle immediately behind Lewandowski. "We feel more comfortable with the 4-2-3-1 system as far as it suits our attacking game," Mueller said after Ancelotti changed the system in the last two games in 2016.
After a training camp full of intensive work, Lewandowski is optimistic. "We will play much better in the second half. We will improve tactically and as far as our fitness is concerned,"the Polish striker said.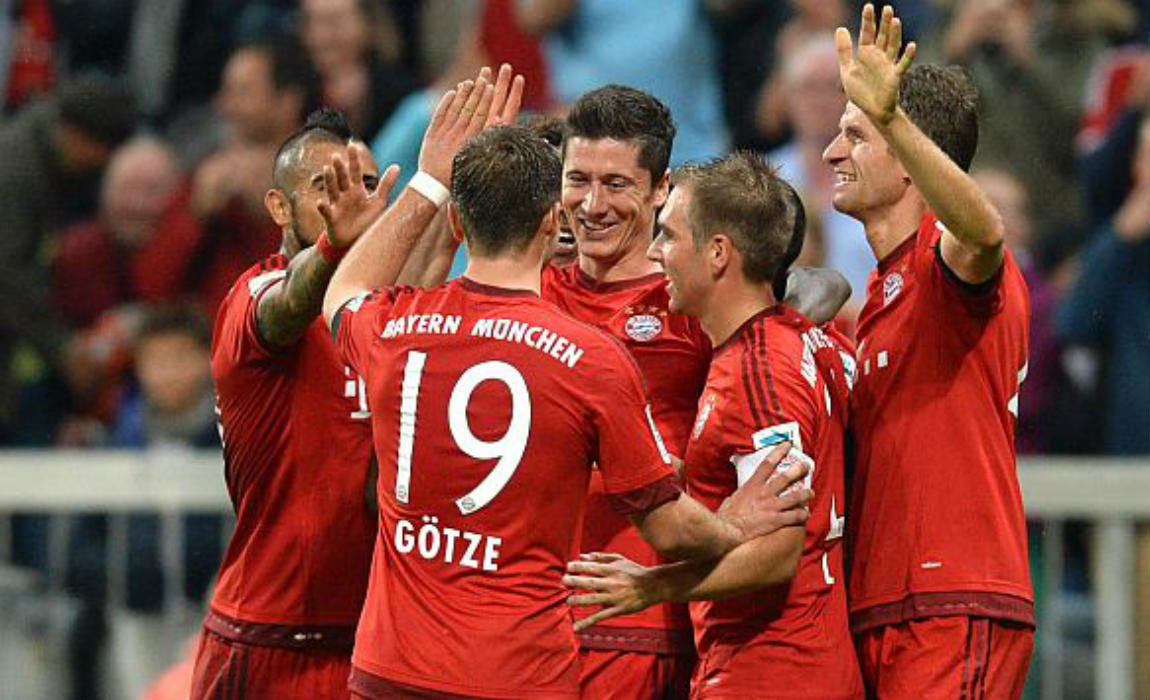 While Ancelotti and Bayern Munich are about embark on the second half of the season, future changes seem to be on the horizon. Spanish midfielder Xabi Alonso is expected to retire at the end of this season, and according to rumors, could be replaced by Ancelotti's Italian compatriot, 24-year-old Marco Verratti of Paris St. Germain. Verratti has a contract running until 2021 and won't be cheap move, but he is highly rated by Ancelotti.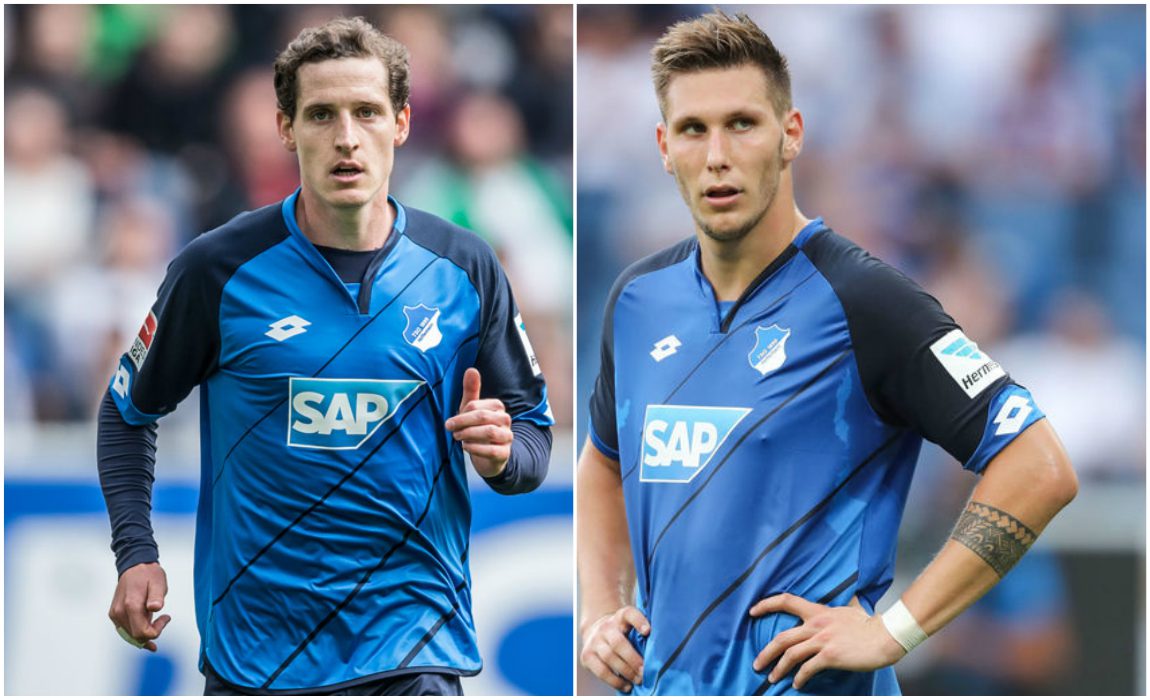 Bayern have also signed midfielder Sebastian Rudy and defender Niklas Suele, both from TSG Hoffenheim and members of the German national squad, for next season.