Bayern Munich fans collided with police as Bayern was out of the Champions League at the Bernabeu after 4-2 loss against Real Madrid in the second-leg quarter-final clash.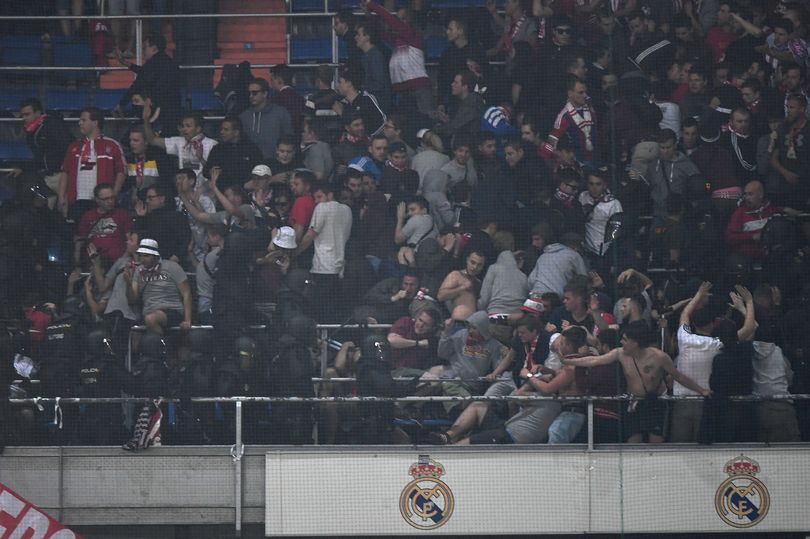 The disagreement over flags and banners belonging to Bayern fans appeared to have triggered the conflict.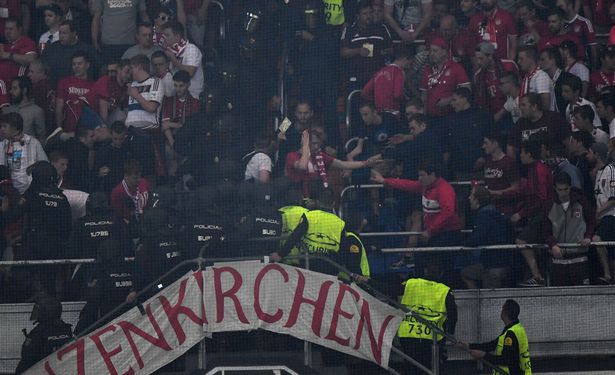 Officers armed with baton and full face masks waded through the away section in the Spanish capital as quarrel broke out.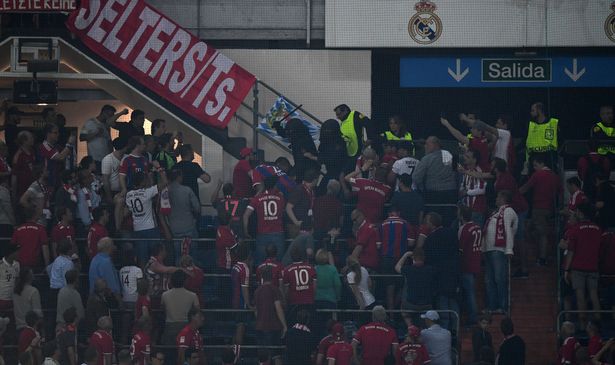 The incident occurred after a week after Leicester fans clashed with police in Madrid prior to the first leg of their quarter-final against Atletico Madrid.
It was already known that the Real vs Bayern fixture would be treated as 'high risk.'
Madrid city hall released a statement stating "Around 1,800 officers will ensure that the match is held normally and that security is reinforced in and outside the stadium.
"The police presence will also be reinforced in tourist areas of the capital."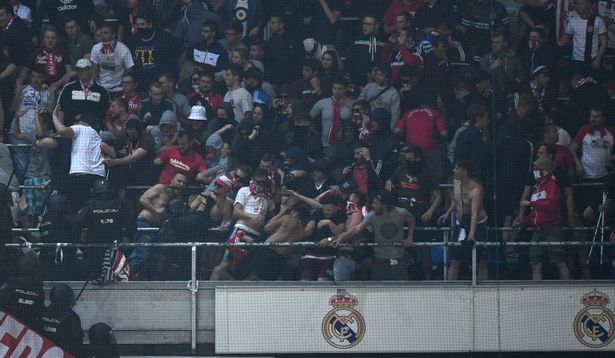 Bayern fans were left frustrated as their side crashed out of the Champions League.
Bayern tried hard in extra time, but the extra man was a key factor and Ronaldo made it 2-2 on the night in the 105th minute, after receiving the ball in an offside positon.
Cristiano Ronaldo scored a hat-trick for Los Blancos to reserve their place in the last four.