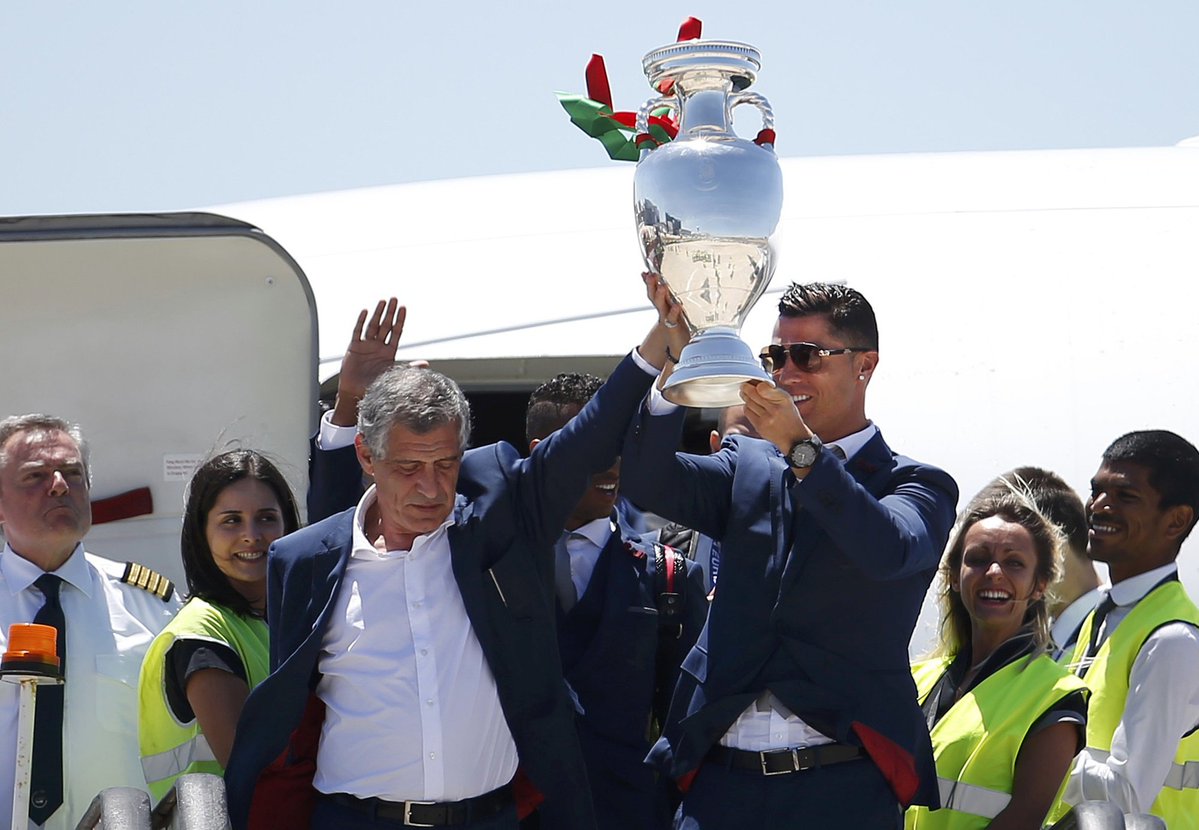 "Alas! Damn Euro! Because of you, our home is shattered and its members gone," a Vietnamese woman burst into loud wails hours after Portugal bagged home the UEFA Euro 2016 trophy.
After Portugal beat the host France 1-0 in the Euro final match on Monday early morning (Vietnamese time), Nguyen Huu Tiep, 32-year-old owner of a small pavement restaurant in Thanh Tri rural district, Hanoi city, had a face like a wet week-end.
Pinning his biggest hope on the final match for his "investment recoupment," Tiep placed a bet worth half of his three-story building on France, predicting it would white-wash Portugal 2-0. In one month before the final game, he made total bets worth other half of his building.
Awaking on Monday morning and seeing Tiep's long face, Bui Thu Cuc realized that her husband had lost all bets, or they would have to sell their building to pay his debt. Being down in the dumps, the 30-year-old wife lamented for hours.
"I'm forced to sell our house if I want to keep my husband alive. Some days ago, when he lost bets on semifinal matches, loan-sharks already hired some jailbirds to threaten us. They said if we wouldn't pay the loan, they would break my husband's legs, or even beat him to death," Cuc, who works for a beauty salon, told Xinhua, weeping bitterly.
According to the heart-broken wife, she entreated her husband many times not to make any bets, even threatened to put an end to her life if he would not stop gambling, but her tireless efforts did not pay off. "My husband insisted on saying that he lost just little, and would win big soon, and our life would turn over a new page. But such a win has never come. All of our assets have gone with the wind," the mother of two sobbed.
Like the couple, many others have found them to be over head and ears in debt after the UEFA Euro 2016. A 40-year-old taxi driver named Nguyen Van Nam from Tan Phu district, Ho Chi Minh City told Xinhua on Monday that he would have to sell half of the piece of land his parents bought for him by the end of this year, to clear his debt after losing most of the bets he laid during the European football championship.
"My old parents can no longer pay debts for me. I can't run away from loan-sharks for a long time. Last year, after losing a very big bet on cock fighting, I fled to Hanoi to avoid my cold-blooded creditors. But my friends there couldn't harbour me forever. I borrowed money all around to come home," Nam said.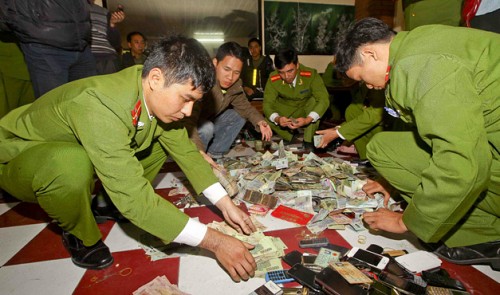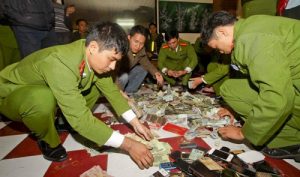 In Tan Phu district, where Nam resides, a large online football betting ring was busted right after the final match between Portugal and France ended. On early Monday morning, police officers from the Hi-tech Crime Prevention and Fight Police Department and the Criminal Police Department under the Ministry of Public Security raided a house on Nguyen Cuu Dam Road, detaining three local young men on the charge of running the ring.  Gambling of all kinds, including betting, except in government licensed casinos, is illegal in Vietnam.
In recent years, sport betting rings in Vietnam have made full used of high-tech to facilitate bettors and avoid being detected. Local ring-leaders, agents of big foreign gambling bookmakers, have opened websites basing on foreign servers, and different local bank accounts for bettors to make bets and transfer money. In some cases, they use virtual money for betting, and then change it into real cash later.
"Both local bookies and bettors frequently open then close their bank accounts in a short period of time. They contact each other through foreign websites, social networks or mobile phone applications. Therefore, it is very hard to detect their illegal activities and garner enough evidence to prove them guilty," a police officer named Binh at Ha Dong Police Bureau, Hanoi Police Department told Xinhua.
In the past, local bookies often operated at cafes, offered limited types of bets, mostly money-line bet and spread betting, and their paperwork were done with books and pens. "But now, they offer a wide range of betting types, including proposition bet, parlay, goal line bet and 2nd half bet, luring more and more bettors. Contacts and transactions are done via smartphones, tablets or laptops from anywhere," said the young policeman.
Despite the fact that it is increasingly difficult to detect online betting houses, during the Euro 2016, Vietnamese police have spotted many rings, worth millions or dozens of millions of U. S. dollars each in several cities and provinces, including Hanoi, Dien Bien, Ho Chi Minh City, Hue, Quang Binh and Tay Ninh.
"Because both bookmakers and bettors are subject to heavy fines and/or severe prison sentences, they tend to bribe police officers when they are caught red-handed," Binh said, adding that such bookies and bettors are additionally accused of bribery.
According to Vietnam's Penal Code, bettors who make a bet of at least 2 million Vietnamese dong (some 90 U.S. dollars), and bookies whose ring has at least 10 involved people will be accused of criminal offences.
If a bet is below 50 million Vietnamese dong (about 2,200 U.S. dollars), the bettor will be fined to the tune of 5-50 million Vietnamese dong and/or given a jail term ranging from 3 months to 3 years. If a bet is more than 50 million Vietnamese dong, the bettor will be put behind bars for 2-7 years.
Sitting flat on the floor of her three-story building built from her savings for years, and seeking solace from her close relatives, Cuc eventually paused sobbing. "We are going to become homeless. But we are still lucky that my husband has not been arrested. But if he still indulges in gambling, I'll file for a divorce," she said, mumbling a Vietnamese proverb "Co bac la bac thang ban" (Gambling leads to misery).