Borussia Dortmund and their head coach Thomas Tuchel have mutually agreed to end their cooperation with immediate effect, the Bundesliga club announced in an official statement on Tuesday.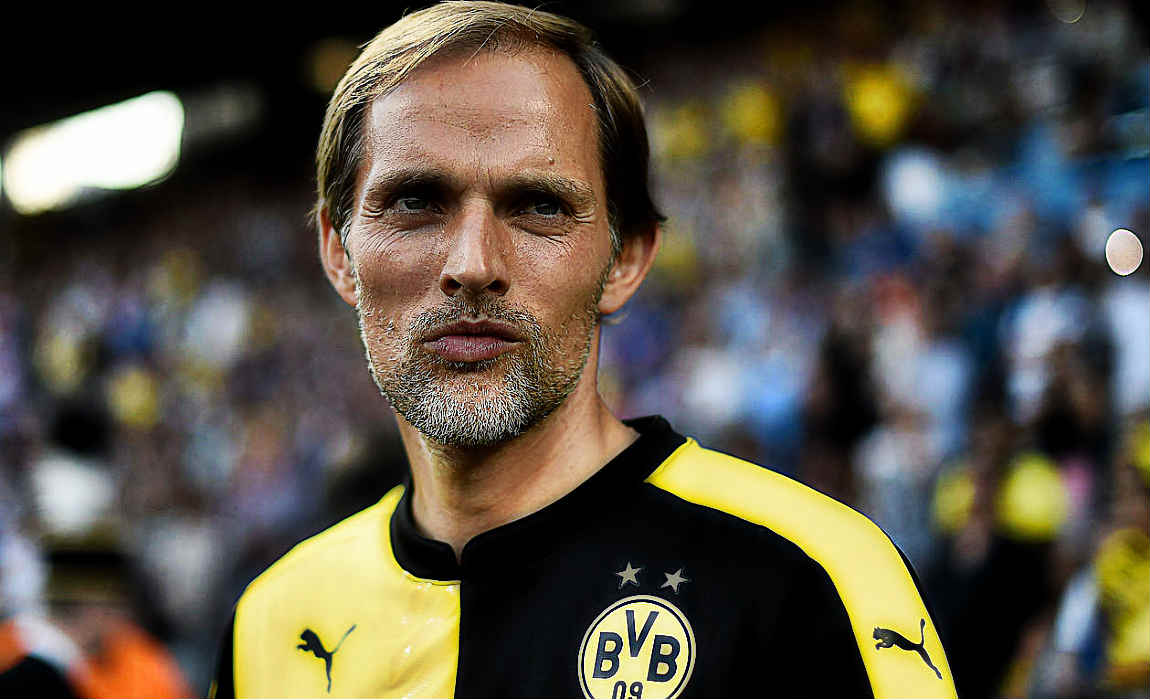 After two years at the sidelines, Thomas Tuchel will no longer be the head coach of the "BVB" despite a contract until June 2018.
ALSO READ:Wenger Targets £40m Swoop For Riyad Mahrez After Agreeing Two-Year Deal To Stay At Arsenal
"Unfortunately, in the current personnel constellation we have no foundation for a successful cooperation. That is why, after intense talks and many discussions, we finally decided not to continue the cooperation with the coach beyond the end of the season 2016/2017," Dortmund CEO Hans-Joachim Watzke said in an open letter.
Tuchel took the helm at Dortmund, as the successor of Juergen Klopp, in the summer 2015 to lead the team to a second place finish in the Bundesliga, into the German Cup final and the UEFA Champions League quarterfinals.
In his second year, Tuchel helped the "BVB" into the UEFA Champions League last eight. Dortmund finished on the third place of the standings and lifted the German Cup following a 2-1 win over Frankfurt.
ALSO READ:Ex-Real Madrid Boss Luxemburgo Named Coach Of Brazil's Sport Recife

"We would like to thank Thomas Tuchel and his coaching staff. We wish Thomas Tuchel only the very best for his future," Watzke said.
The relationship between the country's most-talented squad and the coach, whose character is described as something between a genius and a man obsessed, was not one to last. For weeks now, their problem with one another was a major topic in the German media.
Though tragic, the outcome seemed to be inevitable.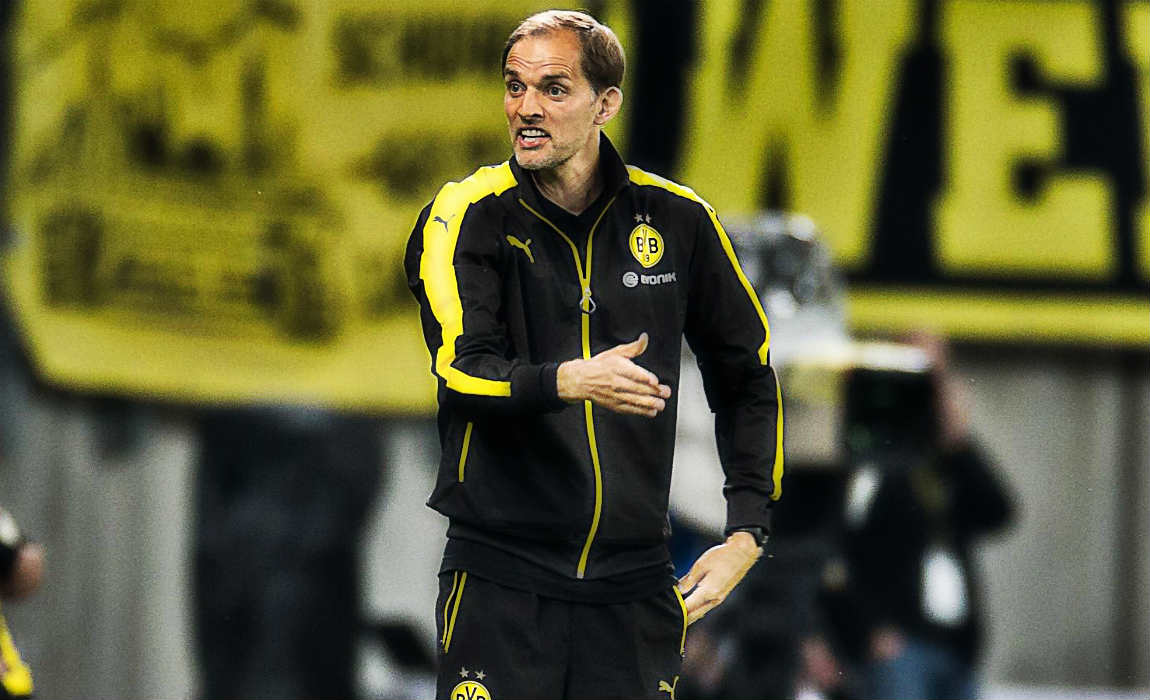 Despite having fulfilled the club's goals this season by winning the 2017 German Cup and securing an automatic as Champions League place by finished third in the league, Tuchel was isolated in the Dortmund club. The differences between significant parts of the squad and their coach grew in the last month as it has between many assistant coaches and scouts.
Tuchel did not hesitate to challenge the authority of the club management such as CEO Hans-Joachim Watzke and managing director Michael Zorc. Both in the end saw the necessity to strike back and secure the club's future and stability. As a consequence, Dortmund has to accept Tuchel's financial demands, said to be at least two million euro, and at the same time buy out Favre out from his contract at the French side OGC Nice that runs to 2019.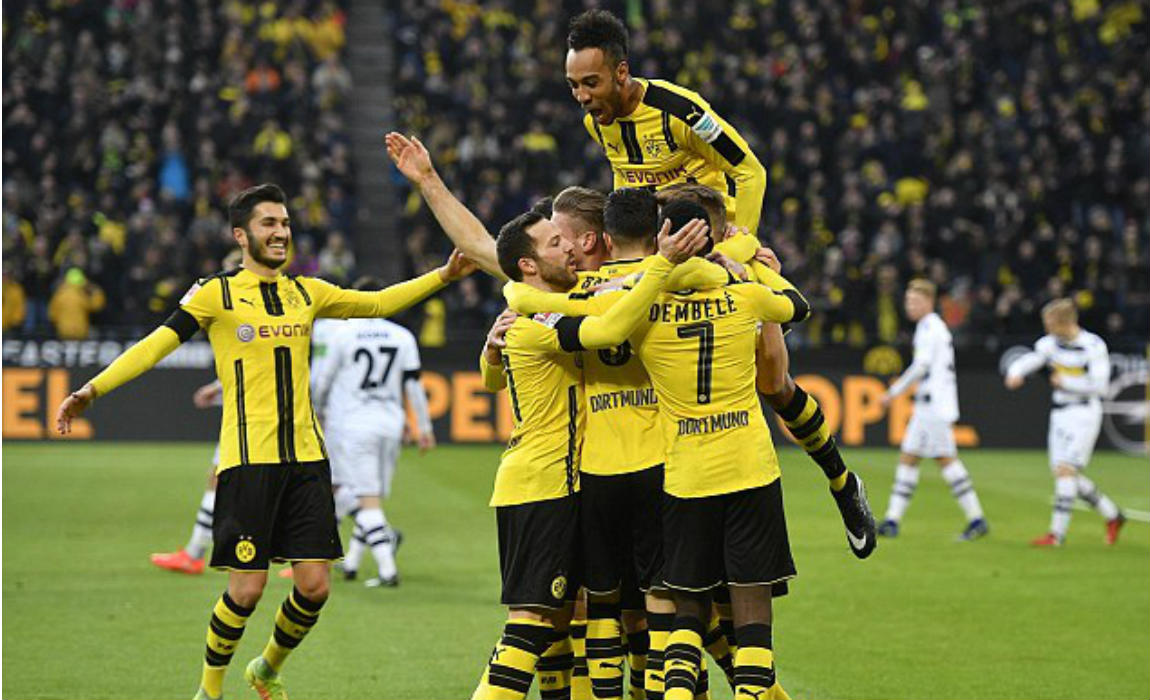 Tuchel did a good job when it came to re-building the team and returning it to the top of the domestic game. However, the tough struggle to achieve the current success has left a painful mark on team spirit and the close communal feeling, the club considers so important. Dortmund could no longer count on unity.
ALSO READ: Man City Chairman Al Mubarak Warns Guardiola That Finishing Third In Premier League Is NOT Good Enough
Tuchel is now expected to either take a sabbatical to recover and to be ready for a future role at a club like Arsenal in the English Premier League or Bayer Leverkusen. Football fans in Germany will keep a close eye on Tuchel's next steps as he is regarded to be at a turning point in his career.
He has proved he can deliver success and many feel he is talented enough to follow the examples of Ottmar Hitzfeld or Jupp Heynckes. But Tuchel's reputation has been damaged in Dortmund, his first top club and the first time he has worked with top stars on an international stage.
Tuchel has however also shown himself to be a far from easy character, one that can cause problems as he not somebody that makes compromises. His deficits in man management have exacerbated the situation. Only a few days ago, Tuchel was sharply criticized by team-captain Marcel Schmelzer as he excluded midfielder Nuri Sahin from Dortmund's cup final squad only hours before the game. Schmelzer said the team had been shocked by the coach's decision as Sahin is a vital part of the squad.
But Tuchel is not the only one that needs to carefully consider his next step. Dortmund's strongman Watzke is now forced to find a successor that can conquer the fans' hearts. Tuchel never was a folk hero, but winning the first title for five years has given him a lot of credit among BVB fans.
Watzke became aware of the coach's increasing popularity among fans. Many find it difficult to accept that the biggest German coaching talent and a team with a unique perspective don't fit together. The CEO has to make the right decision otherwise people could turn on him.
Favre is regarded on the one hand as being a special coach that can develop stars. On the other, his time at the Bundesliga clubs Hertha BSC and Borussia Moenchengladbach showed that he required almost cotton wool treatment from the club management to keep his motivation alive. A few years ago, Bayern Munich considered hiring Favre but reconsidered after learning about Favre's complex character.
In comparison to Tuchel, pundits say Favre is far more open. Former Bayern and Dortmund coach Ottmar Hitzfeld called Favre a sensible choice for Borussia as he has proved himself to be a top class coach in his time at Moenchengladbach and Nice. It will be important for Dortmund to develop a close relationship with the Swiss as he is a coach that dedicates his entire time to his club's demands.
In contrast to Berlin and Moenchengladbach, Dortmund gives Favre the chance to be a part of the European football orchestra. He has proved in Nice that he can make the club to be a force to be reckoned in France, and on a much lower budget. Favre additionally managed to integrate a special character like the eccentric Italian striker star Mario Balotelli into his squad.