2013 Champions League runner-up Borussia Dortmund are in danger to miss its season goals due to a severe goalkeeper problem.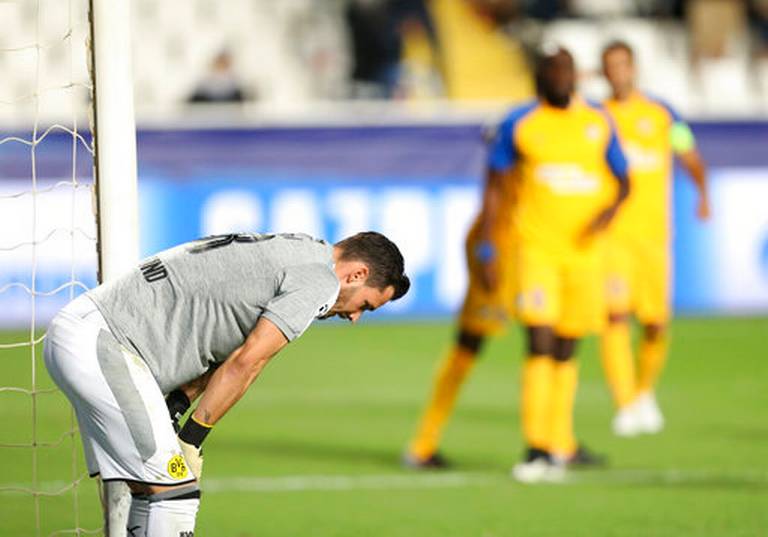 After the 1-1 draw against Cypriot underdog Apoel Nicosia, the 2012 German Champion is about to be eliminated as early as in the group stage of the 2017-18 Champions League campaign.
After the third round of matches, Dortmund finds itself with only one point behind the group leaders Tottenham Hotspur and Real Madrid (both 7 points).
"It will be tough to survive the group now," Dortmund coach Peter Bosz commented after Swiss goalkeeper Roman Buerki's poor performance allowing Nicosia to score the 1-0 lead.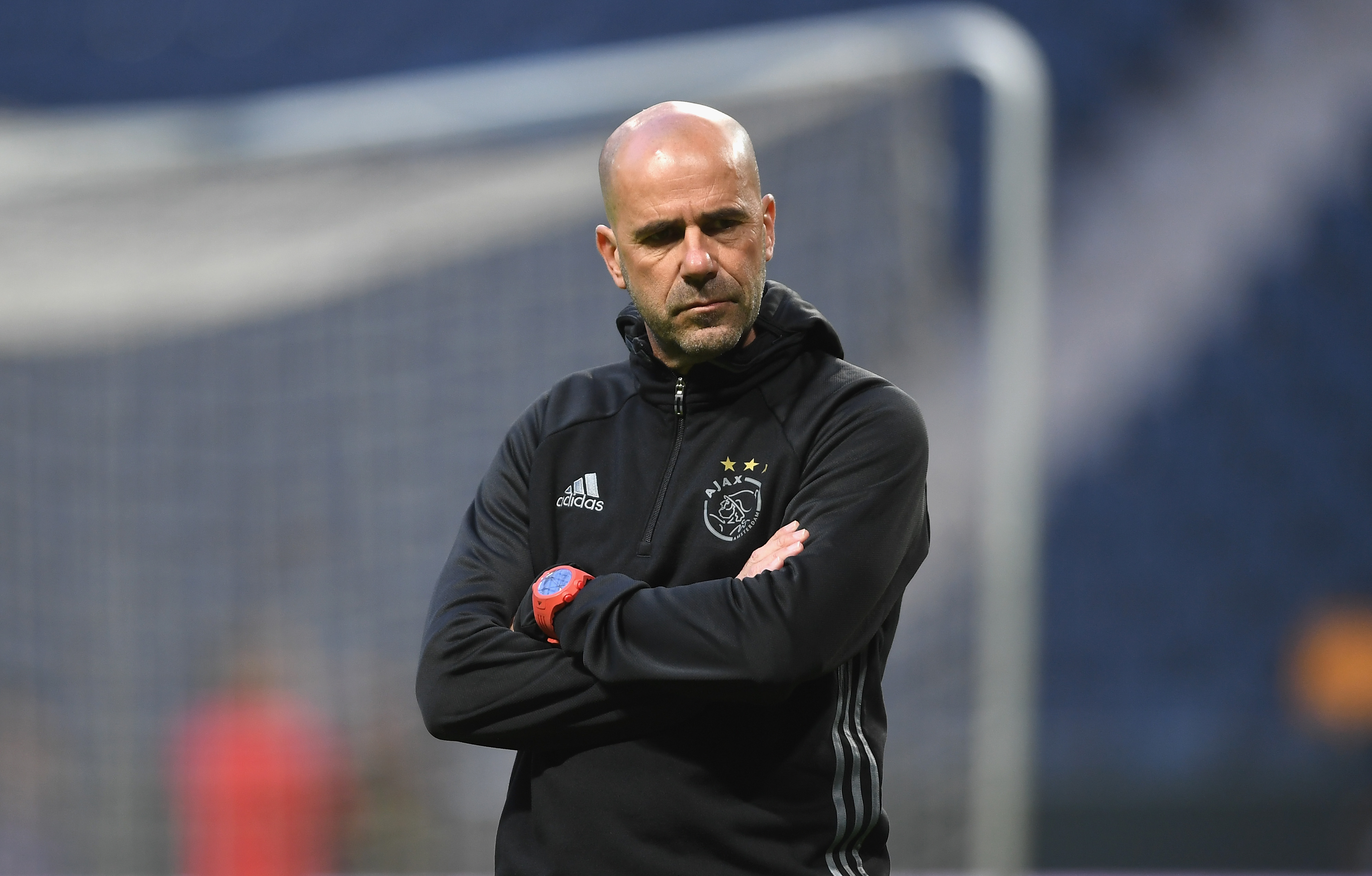 "I am not a dreamer; we have to be realistic. What counts now is to secure the third place in the group," Borussia's sports director Michael Zorc emphasized.
The deep disappointment was visible in the face of Buerki as teammates of the Yellow and Blacks tried to cheer up their goalie after the final whistle, but Buerki went off the pitch with his head down and later refused to talk to the media.
A fatal mistake of the 26-year-old Swiss goalie was a significant reason for Dortmund's failure next to the team unsuccessfully trying to get behind Nicosia's defense line due to a lack of speed in their game.
As it wasn't Buerki's first mistake. Borussia is facing a controversial discussion about the quality of its goalkeeper and its central defenders Oemer Toprak and Sokratis, who lack speed when it comes to the side's forwarding game.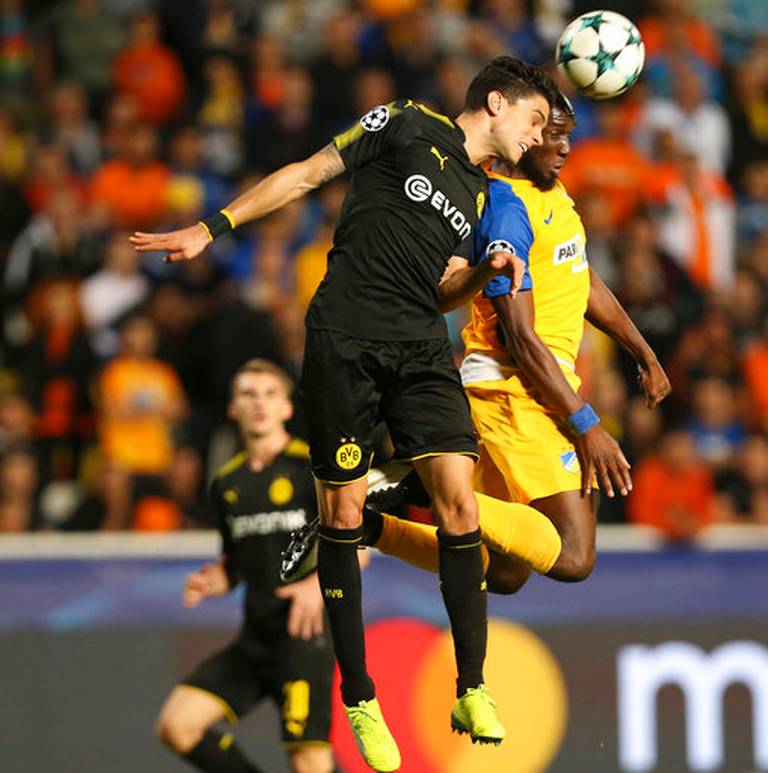 On top, Dortmund's attacking game is suffering because three of five right and left back defenders such as Raphael Guerreiro, Lukasz Piszczek, and Erik Durm are sidelined due to injury. Jeremy Toljan and Marcel Schmelzer returned for the Nicosia game after an injury break still lacking best shape.
Despite the fact that Bosz was backing Buerki, rumors speak of the clubs interest in a new goalkeeper. German international Kevin Trapp (Paris St Germain) and Timo Horn (FC Cologne) are said to be on Dortmund' s list.
"Things like that happen. Roman saved a lot of games for us this season. We see no reason to talk about our goalkeeping. Now it is time for the team to support Roman," Bosz stressed.
Insiders report the club is considering giving Buerki a break. At least in the Bundesliga he could be replaced by their former number one and current second goalkeeper, 37-year-old Roman Weidenfeller.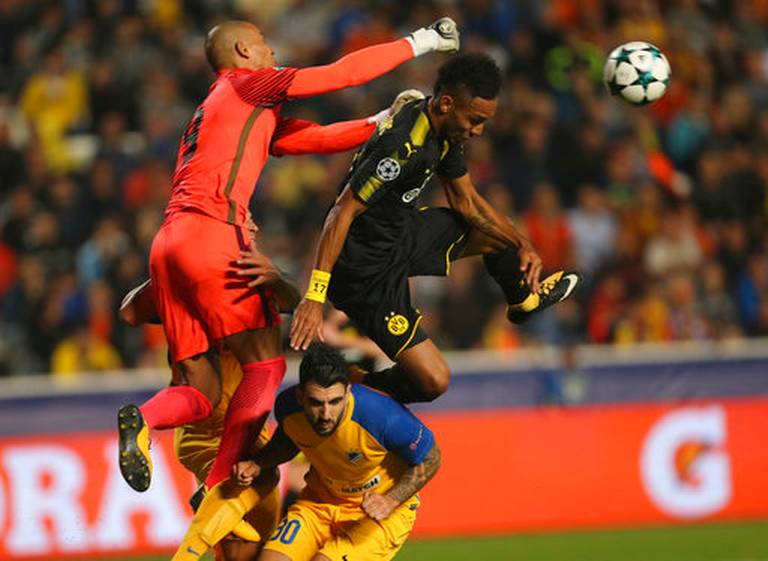 Buerki's constant series of mistakes this season indicate a deeper problem. Against Tottenham, the Swiss goalkeeper was accused of being responsible for two goals scored by the Premier League side. Against Real, Buerki wasn't the match winner either. In Borussia's latest Bundesliga game against Leipzig two of the three goals, the Swiss international were regarded to be his fault.
In his third year in Dortmund's shirt, Buerki stands for a surprising quality drop after the former SC Freiburg and Young Boys Bern had improved in his second season. Buerki's start in Dortmund in 2015 was far from satisfying.
"He places too much pressure on himself," former Dortmund coach Thomas Tuchel assumed when still in charge.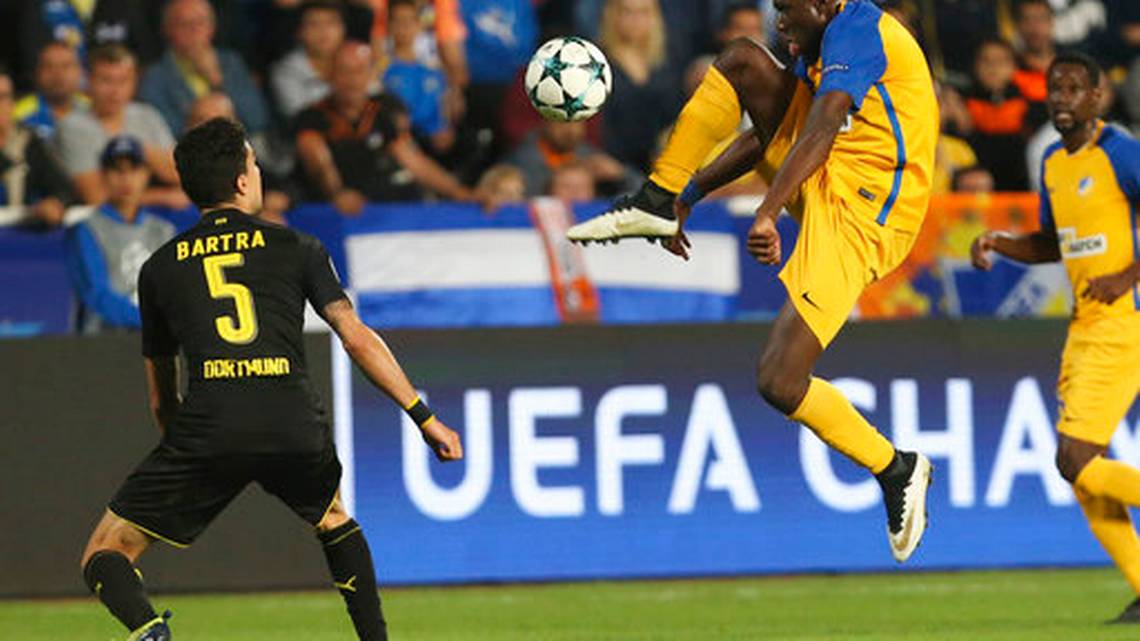 Team captain Marcel Schmelzer expressed a warning to his team to keep up full concentration in the national league "as we have to avoid a similar situation in the Bundesliga. We have to concentrate on the national league and defend our top position."
Schmelzer said his team's obligation is to show "a reaction," indicating Dortmund has to win its next games to avoid a crisis.
The Berlin-based tabloid "Bild" told its readers in a commentary that Dortmund needs to consider invests in the next winter break to gain additional quality. Otherwise, the club won't be competitive enough to win titles this season.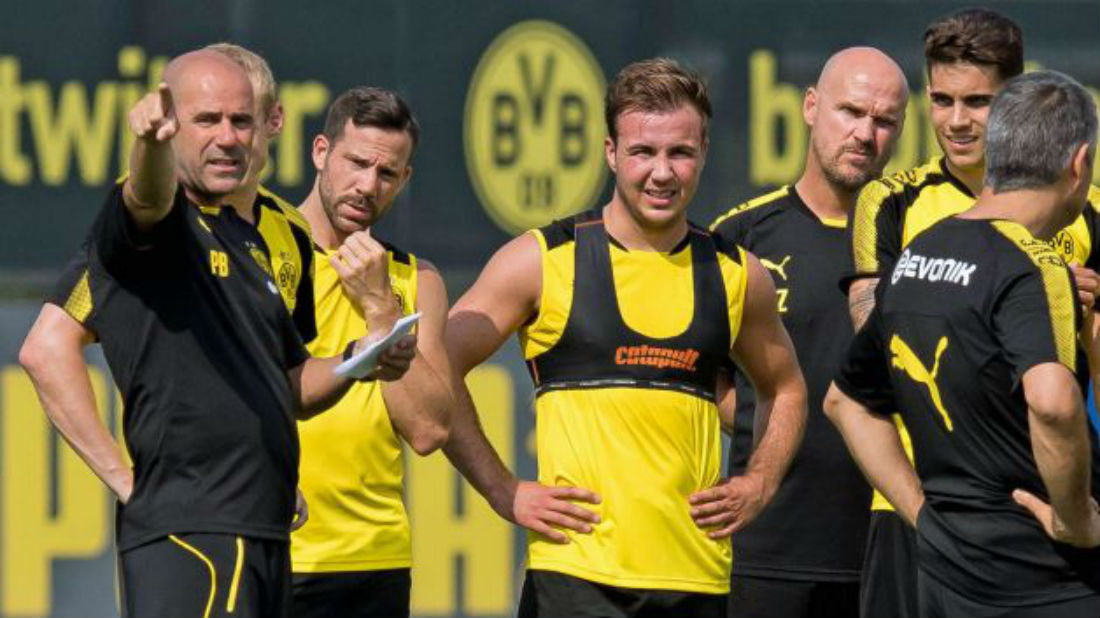 74 percent of the paper's readers in a survey voted for a change in Dortmund' s goal.
According to rumors, Dortmund is interested in 18-year-old Dutch talent Matthijs de Light (Ajax Amsterdam) who could be available for 20 million euro.