Manchester United boss Jose Mourinho's thinly-veiled dig at the Chelsea boss did not go down well with Antonio Conte.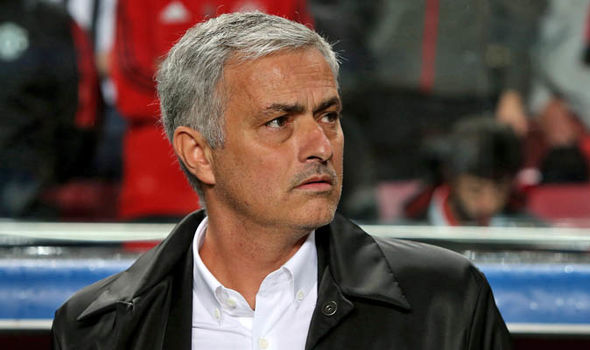 The Red Devils boss apparently aimed his comments at Conte after Man Utd's 1-0 win over Benfica in the Champions League.
The former Chelsea boss said there are other managers who "cry and cry and cry" about injuries.
Mourinho's comments were not directly addressed to Conte, but the Chelsea boss was far from impressed by the Portuguese's statement.
"A lot of time Mourinho has to see what happens at Chelsea," Conte said.
"I think he has to think about himself.
"Mourinho has to look at what happened and think about his own team."
Chelsea have been dealt several injury blows in the recent weeks. The Blues are already without Danny Drinkwater, N'Golo Kante and Victor Moses and And David Luiz suffered a calf injury against Roma as Conte replaced the Brazilian with Pedro on Wednesday night.
And now the Italian is left with only two recognised central midfielders in Cesc Fabregas and Tiemour Bakayoko for Saturday's Premier League clash against Watford, as the Blues will be seeking to avoid three straight Premier League losses after defeats to Manchester City andCrystal Palace.
And the Blues boss claimed that he is an 'emergency situation' due to the recent injuries.
"The same players have been going all the time since pre-season," Conte said. "It's not about injuries, but trying to get the best out of the team.
"We've got three injuries, not seven or eight, but it's still an emergency situation for us."