Georginio Wijnaldum is set to leave Liverpool for Barcelona on a free transfer in the coming summer transfer window. According to Sunday Times, Wijnaldum has accepted a pre-contract deal with Barcelona after talking to Dutch manager Ronald Koeman.
Rumours about the move have been going on for over a year now and finally, there is some development in the story. The Dutch international's contract is about to expire and hence he has been free to negotiate with other clubs since January.
Georginio Wijnaldum agrees Barcelona contract.https://t.co/YLizqZx6FF pic.twitter.com/zVc58lgp1V

— Duncan Castles (@DuncanCastles) March 21, 2021
In an interview earlier this season when Wijnaldum was asked about leaving Liverpool, he said, "Really difficult. If that happens, you would be leaving a team that you really love." But he followed by saying it all depends on the situation and anything can happen. Georginio Wijnaldum has been playing it safe in front of the media since last August and he hasn't blatantly said anything about joining Barcelona. As of now, reports suggest that Georginio Wijnaldum has agreed on a pre-contract with Barcelona and he is probably going to leave for Spain after this season.
KOEMAN'S POSITION HAS STRENGTHENED AT BARCELONA
📰 — Ronald Koeman hopes to bring Georginio Wijnaldum to the Camp Nou. [ad] pic.twitter.com/VfFIIhd8Ga

— Barça Universal (@BarcaUniversal) August 20, 2020
Georginio Wijnaldum moving to Barcelona clearly signifies Ronald Koeman's position at the club. Wijanldum has played under Koeman in the Dutch National team and hence he has been under Koeman's radar ever since he joined Barcelona. Barcelona couldn't sign Georginio Wijnaldum due to their financial crisis but now that the player can be bought in a free transfer, Barcelona has decided to go ahead with Koeman's suggestion.
Joan Laporta, in his inauguration speech, stated that Ronald Koeman has his full support and confidence. Now with Wijnaldum coming in, it looks like Ronald Koeman's future with Barcelona is getting slightly secure and of course, Wijnaldum has nothing against playing for a prestigious club like Barcelona. So it is a win-win for both the player and the manager.
WHAT THIS MEANS FOR LIVERPOOL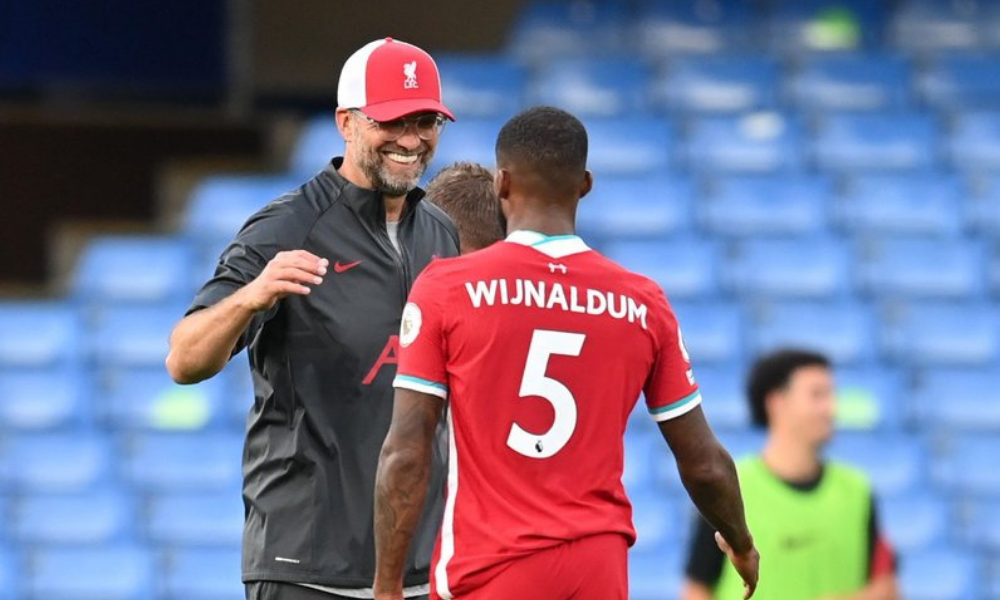 Georginio Wijnaldum has been a regular starter and an influential player for Liverpool. He has been a force in the central half of the pitch and has majorly contributed to Liverpool's success in their recent seasons. In his 5 seasons for Liverpool, he has scored a total of 61 goals and has provided 21 assists.
It is safe to say that Klopp is letting a very crucial player slip through his fingers and he needs to look for a replacement before the transfer window opens. Klopp has a lot on his plate right now because of the bad performances by the club and this is another headache Klopp is going to be dealing with for the next 2 months. As of now, Pedro Goncalves and Renato Sanches are the only 2 transfer targets for Liverpool for Wijnaldum's position.
GEORGINIO WIJNALDUM IN BARCELONA
Barcelona are facing many problems off the pitch, the Barcagate controversy, the financial debt, Messi's future and a lot more. But that's not all, Barcelona is also facing difficulties in reaching the heights they would be hoping for on the pitch. Barcelona has been knocked out of the Champions League and they are currently 3rd in La Liga. They are in the finals of the Copa Del Rey but if they lose that, this might be a trophyless season for them.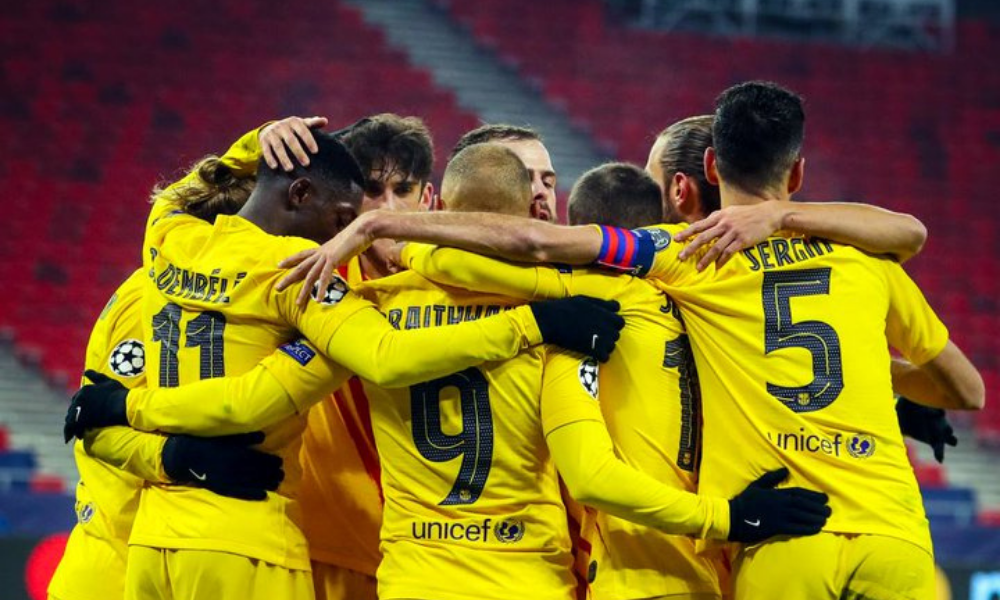 Barcelona needs somebody in the midfield other than Sergio Busquets to create chances for the front line. Wijnaldum is an offensive player who is always looking to make plays and find spaces. According to us, Georginio Wijnaldum will bring great energy to their midfield, something that is much needed. Koeman needs to bring in a lot of players in the next transfer window and an offensive-minded midfielder was at the top of his list. We can't say for sure if Georginio Wijnaldum will influence the team right off the bat, but we think he will bring a positive impact on Barcelona eventually.