The German Bundesliga and the French Ligue 1 are one of the top five European leagues across the world. But very often, they have been referred to as the 'FARMERS LEAGUE'. Why and how did that happen?
The top-tier of French football has always been accused of being a one-horse race with a single top side dominating the league at any given time. Ligue 1 has been dubbed the 'Farmers League' by several football fans for years due to its perceived lack of quality and with PSG winning league after league without ever breaking a sweat. Only occasional upsets and PSG's internal dysfunction has paved the door for a couple of upsets with Lille recently winning it in 2020-21. Guess what happened next? PSG now employ Lille's league-winning coach, Christophe Galtier, and sit atop the table. Things are arguably even worse in Bundesliga.
View this post on Instagram
Bayern Munich have won TEN league titles on the bounce and the run doesn't look like stopping anytime soon. They regularly poach the best players from other Bundesliga teams, can offer the best salaries and are all-around in a different stratosphere. So, where did the tag "Farmer's League" come from for these two leagues? We explain.
Ever wondered why PSG's stadium is called Parc des Princes? Here's why
View this post on Instagram
What is a 'Farmers League'?
The term 'Farmers League' is used to describe a particular league by fans of rival leagues in a comical manner with an edge of mockery and banter.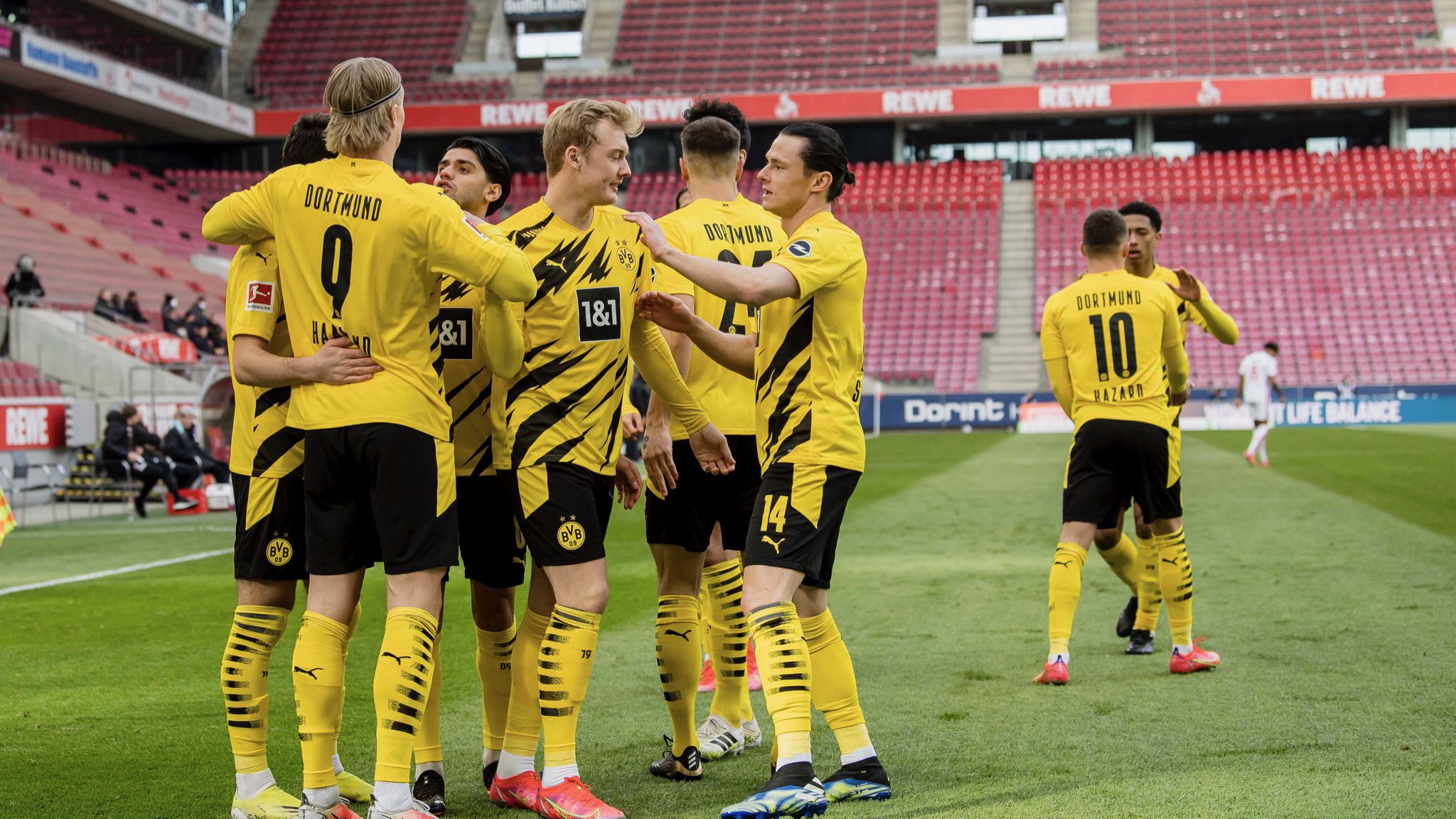 Its definition is rather straightforward; where fans refer to that specific league as a 'farmers league', they jokingly suggest that it is a competition made up of people who take up "actual farming" as their FULL-TIME JOB and then play football after their respective shifts. Thus, they hint that the players from these leagues aren't as skilled or good enough as compared to other footballers in the other top five European leagues.
'Farmers league' is used in a mean and derogatory way to look down upon these leagues, as certain spectators feel that it is also a league that is unfairly dominated by a single top club. PSG and Bayern Munich have dominated their respective leagues in recent years, and the league seems to be capable of being only dominated by just one club during a certain period.
Why is Ligue 1 called a 'Farmers League'?
Since the 2012-13 season, PSG have comfortably won the league on each occasion by a mile except for the two seasons in 2016-17 and 2020-21 where Monaco and Lille pipped them to the title. Since then, they have continued their dominance and they look to be dominators of France for the near future with their financial backing and talented stars.
In European football, there is this term fans use, known as "Top 5 Leagues" which includes the likes of the Premier League, La Liga, Bundesliga, Serie A and Ligue 1. Of these European leagues, fans accuse Ligue 1 of being a 'farmers league'. Due to the aforementioned reason of PSG's dominance, it is generally considered that Ligue 1 is the least elite of the competitions.
Recently, though, the investments in PSG and Monaco through wealthy owners have resulted in Ligue 1 becoming a more attractive proposition to world-class talents. However, the issue of certain clubs always dominating at the top still sticks with rival fans and hence the term 'farmers league'.
FARMERS LEAGUE 🤡

👏🏽👏🏽👏🏽 @OL

— Kylian Mbappé (@KMbappe) August 15, 2020
However, in the 2019-20 season, Kylian Mbappe had hit back at criticism over the quality of Ligue 1 as two French clubs played in the Champions League semi-finals and no English, Spanish or Italian sides qualified for that stage.
Lyon upset the odds by securing a 3-1 win over Man City, while Paris Saint-Germain scored two late goals to knock out Atalanta in a dramatic round of quarter-finals. Lyon, PSG, RB Leipzig and Bayern Munich were the semi-finalist in the 2019-20 UCL season; making it an all-German-French last four in the competition.
With two French clubs participating in that year's Champions League semi-finals, PSG star Mbappe could not resist a sly jibe. He tweeted 'FARMERS LEAGUE' with a clown face emoji, while also congratulating Lyon for their quarter-final success over Manchester City.
Do any other leagues go by this term?
The term 'French League' could also be given to the Italian Serie A that has seen Juventus win 9 consecutive titles.
But the fact remains that the Serie A titles have been shared among many clubs long before Juventus became the dominant force. For instance, in the 2019-20 season Juventus just edged out Inter Milan to the Serie A title, with the San Siro club missing out on the Scudetto by just ONE point.
Such was the message sent out there, that it cost Maurizio Sarri his job despite winning his first Serie A title. Hardly has there been a clean sweep of the domestic titles in the Serie A season after season. This makes it more competitive than the Bundesliga and Ligue 1.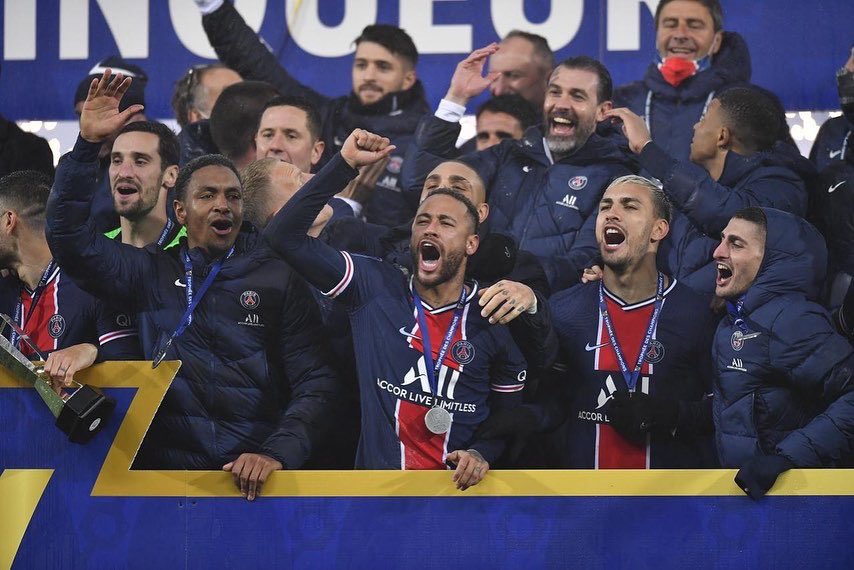 But the same cannot be said about Ligue 1 and Bundesliga, where it has been a regular occurrence in both leagues over the years. Bayern and PSG have been flying away with the domestic titles and will continue to do so for the foreseeable future.
Premier League fans have branded the La Liga as a 'farmers league' following Thomas Tuchel's Chelsea's Champions League victory over Atletico Madrid in. Barcelona were thrashed by Paris Saint-Germain, while Borussia Dortmund were knocked out by Sevilla.
This does not paint a good picture for La Liga as Atletico Madrid who won the 2020-21 league title were comprehensively beaten by the London giants. What's more, the aggregate score between Premier League and La Liga teams in Europe that season was 11-0
Therefore, as the single-handed dominance of club sides like PSG and Bayern keeps increasing, the term "Farmers League" is going to be thrown around with much more abandon. Success breeds success and when the income inequality is vast, the other teams in the league don't stand a chance of upsetting the order. If they do, they are conveniently gutted by the top team, keeping the cycle constant.