For the top football clubs in Europe, it was another great result. The telephone company BT was so determined to keep broadcasting Champions' League and Europa League football, that it forked out £1.18 billion for the privilege.
The eye-watering contract between British Telecommunications PLC and UEFA for exclusively live rights to the UK market, will last for three seasons from 2018 to 2021. The deal, which means not even highlights programmes are shown on terrestrial television stations, represents a massive 32% per cent price rise on the current deal in place from 2015.
So was it a winning move? Or an own goal? How can BT possibly make an economic return on such a large outlay?
The company already has a commanding industry position as the largest telecommunications company in the UK. According to Ofcom, in 2016 BT had a 32% market share of internet broadband services, 37% of landline provision, and 33% of the mobile market. Its closest rivals that year were Sky in broadband (23%), Virgin Media in landline services (13%), and O2 in mobile phone networks (21%).
The ongoing and major challenge for BT is to sustain these high levels of market share (and profit) across its range of services. And this is no easy task. Ofcom ruled in early 2017 that BT's Openreach cable and landline provision should be separated from the rest of BT. This followed complaints about the charges to telecommunications partners, combined with poor service . Openreach was accused by Labour MP Chris Bryant of behaving like a "natural monopoly", restricting competition and charging high prices.
The company's relatively recent (2013) entry into the UK sports broadcasting market is best seen as a strategy to fend off competition in the broadband market from Sky, its nearest rival. The initial foray was into Premier League TV rights, facilitated by European Union pressure to allow a second broadcaster into the UK sports TV market following concerns over Sky's previous monopoly position.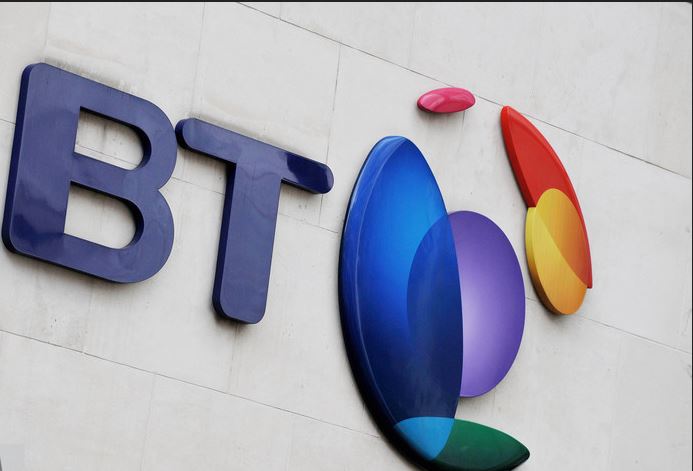 BT had the advantage of established telecommunications networks with considerable management and technical expertise that could be applied to its move into sports broadcasting. Consumers were then enticed with free subscriptions to those signed up for BT broadband contracts.
BT paid £620m a year for these rights from 2015 to 2017, split roughly equally between Premier League and UEFA competitions. Again, huge amounts of money – but once the fixed costs of rights acquisition are paid for, the remaining variable costs are actually rather low (equipment, production crew and pundits), at least compared to creating drama or documentary programmes.
BT makes money from sports broadcasts through viewer subscriptions and selling advertising. But figures from the 2015-16 season do not point to substantial returns. Manchester United versus Brugge in a playoff match prior to the Champions League group stage drew a total of 988,000 viewers to BT's new channels. A Champions League group match between Manchester City and Borussia Moenchengladbach generated 651,000.
In the world of TV ratings, these numbers compare unfavourably with the 5m viewers who tuned in to the previous ITV terrestrial provision for a typical Champions League group stage match featuring a British club. Not an appealing prospect for advertisers who want a substantial audience reach.
Since 2015, BT has repackaged its channels and raised its marketing efforts. It has moved into smartphones and apps as media for its Champions League and Premier League coverage. Certainly, UEFA was not disturbed by the threat of low audience reach for advertisers when awarding its latest UK contract to BT rather than Sky or ITV. It even removed the popular late night Champions League highlights show from ITV.
Turn On, Tune In, Pay Up
But BT will find itself constrained in raising subscription fees. Around 80% per cent of UK homes already have broadband so the scope for market growth is small. The company then has to appeal to consumers' sense of value and their willingness to pay. Both BT and Sky have raised subscription fees across the whole range of services substantially over the last two years.
When Sky bid aggressively to retain Premier League TV rights from 2016 it raised subscription fees by around 10% and claimed that costs would be cut by rationalising call centre operations.
Similarly, BT raised landline telephone and broadband rates by around 15% in 2016. But the scope for price increases is limited by consumer willingness to pay. After all, watching sports on TV is hardly a necessity. Further price increases will lead to households cancelling TV contracts from both BT and Sky, regardless of what is on offer in the TV bundle.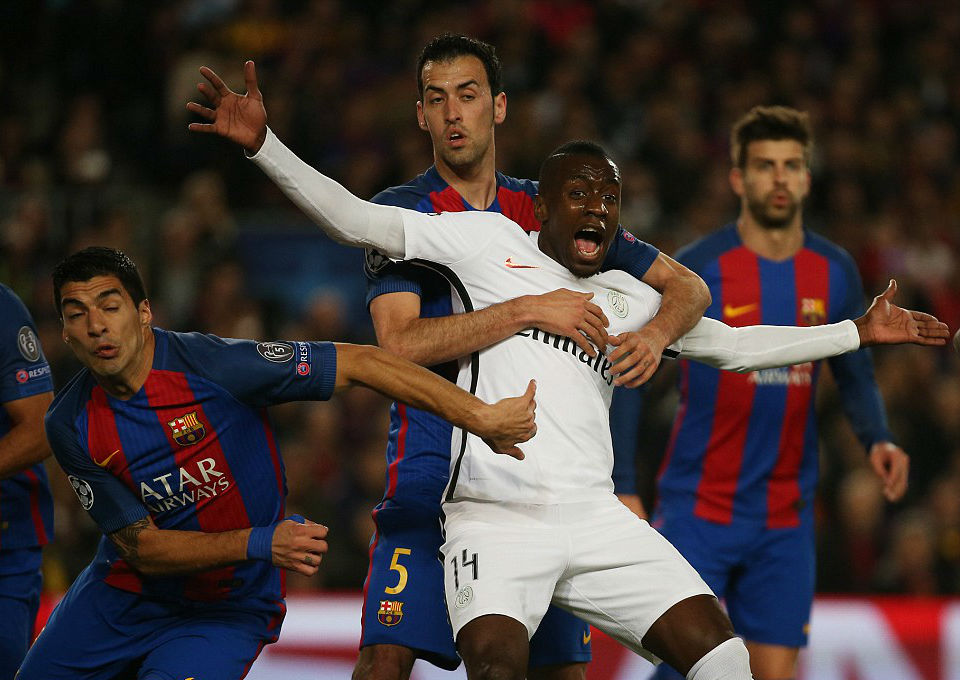 For BT, making an economic return out of sports broadcasting is difficult but not impossible. They will certainly be hoping that the quality of the football it broadcasts remains high, with more games like Barcelona's recent remarkable comeback against Paris St Germain. It also helps if British teams do well and progress in the competition. The telecoms giant has placed a big bet on an exciting European future – with as few footballing Brexits as possible.
(THIS ARTICLE WAS ORIGINALLY PUBLISHED IN THE CONVERSATION)