It's the final for an all English round up of the Champions League with Liverpool facing off Tottenham Hotspur. It's the first for the Spurs and Mauricio Pochettino will finally want a silverware for his club cabinet.
The eyes of the world will be on Madrid's Estadio Metropolitano when Tottenham take on Liverpool in the UEFA Champions League final on Saturday 1 June.
The game kicks off at 21:00 local time – an hour earlier back in England – but there will be fans around the world staying up late or setting their alarm clocks early in order to soak up the biggest club match of the calendar.
READ MORE: Champions League Final: An All English Affair But Who Will Be Crowned Europe's Best?

UEFA Champions League final across major cities in different time zones on Saturday, June 1: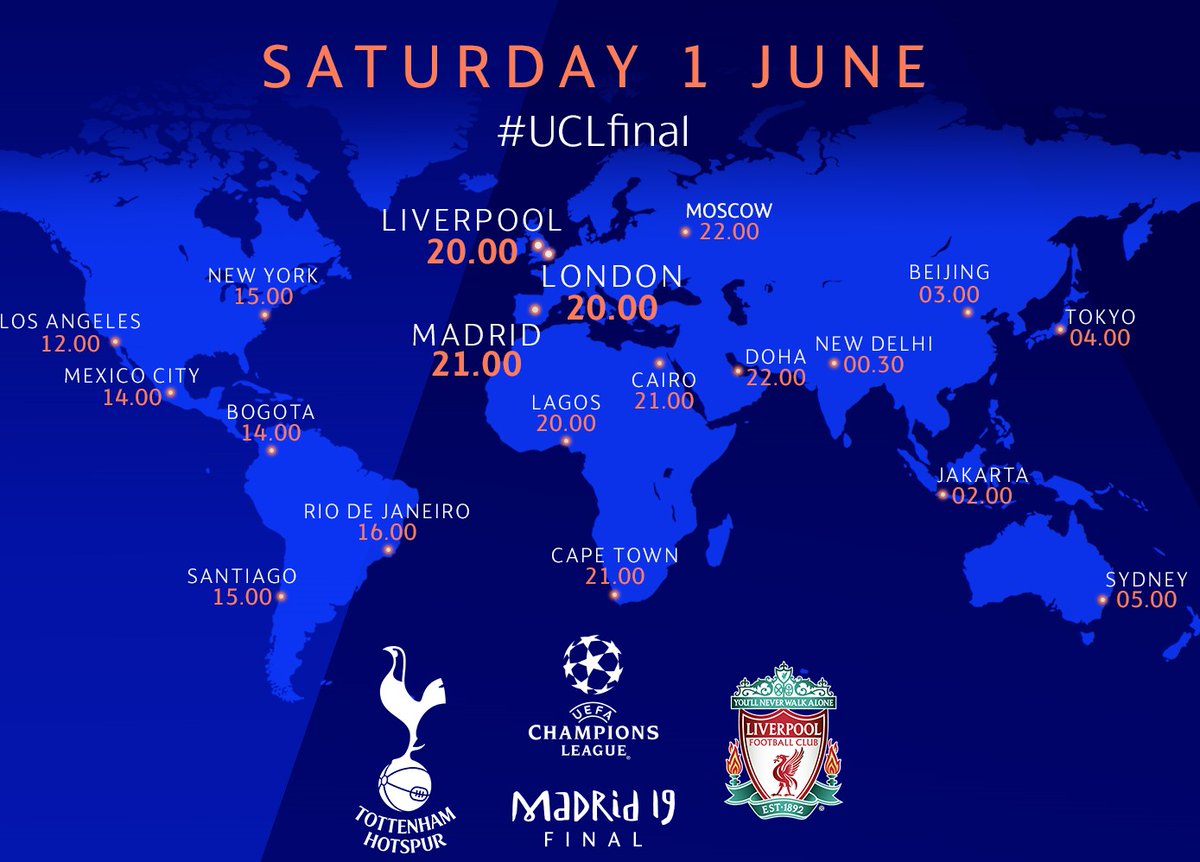 London (BST): 8 p.m.
New York (ET): 3 p.m.
New Delhi (IST): 12:30 a.m. (Sunday)
Chicago (CT): 2 p.m.
Denver (MT): 1 p.m.
Las Vegas (PT): 12 p.m.
Los Angeles (PT): 12 p.m.
Honolulu (HAST): 9 a.m.
Sydney (AET): 5 a.m. (Sunday)
Tokyo (JST): 4 a.m. (Sunday)
Moscow (MSK): 10 p.m.
Paris (CEST): 9 p.m.
Prediction:
There are various prediction mentioned in the lead up to the final with most suggesting a Liverpool win. However, we at FootTheBall are backing the underdogs
View this post on Instagram
Will Spurs beat the computer? It's all about to be revealed tonight:
View this post on Instagram