Brazilian club Chapecoense made an emotional return to the pitch when they played a 2-2 draw against champions Palmeiras in a friendly game at their home stadium Arena Conda.
Chape were hit with tragedy in November when a plane carrying their first-team, support staff and journalists crashed while travelling to Colombia to play in the finals of the Copa Sudamericana.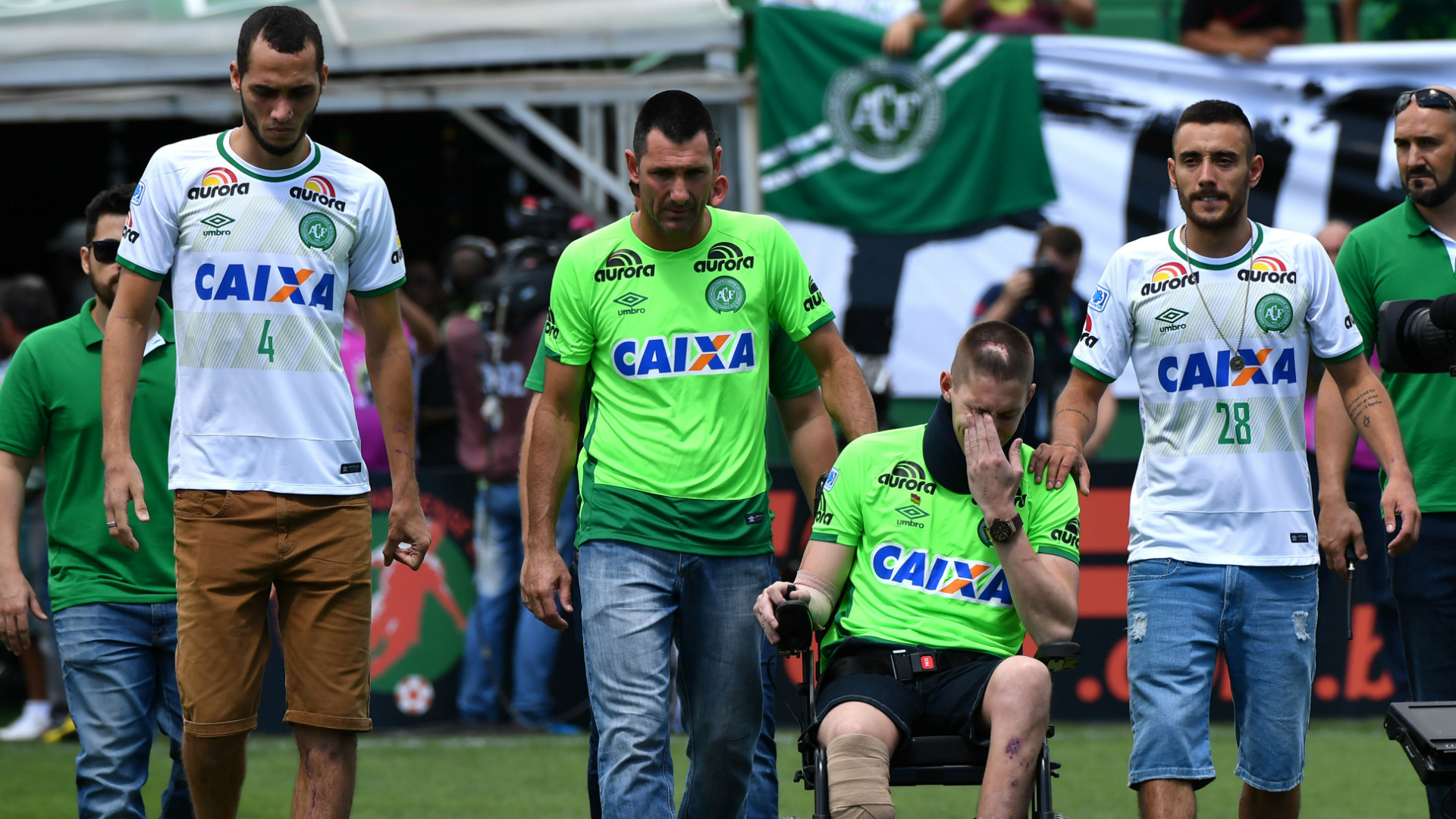 The three surviving players, Neto, Jakson Follmann and Alan Ruschel, were also present at the Stadium and were awarded with the Copa Sudamericana trophy before the kick-off.
An emotional tribute to the fallen stars and coaches was also made before the match started.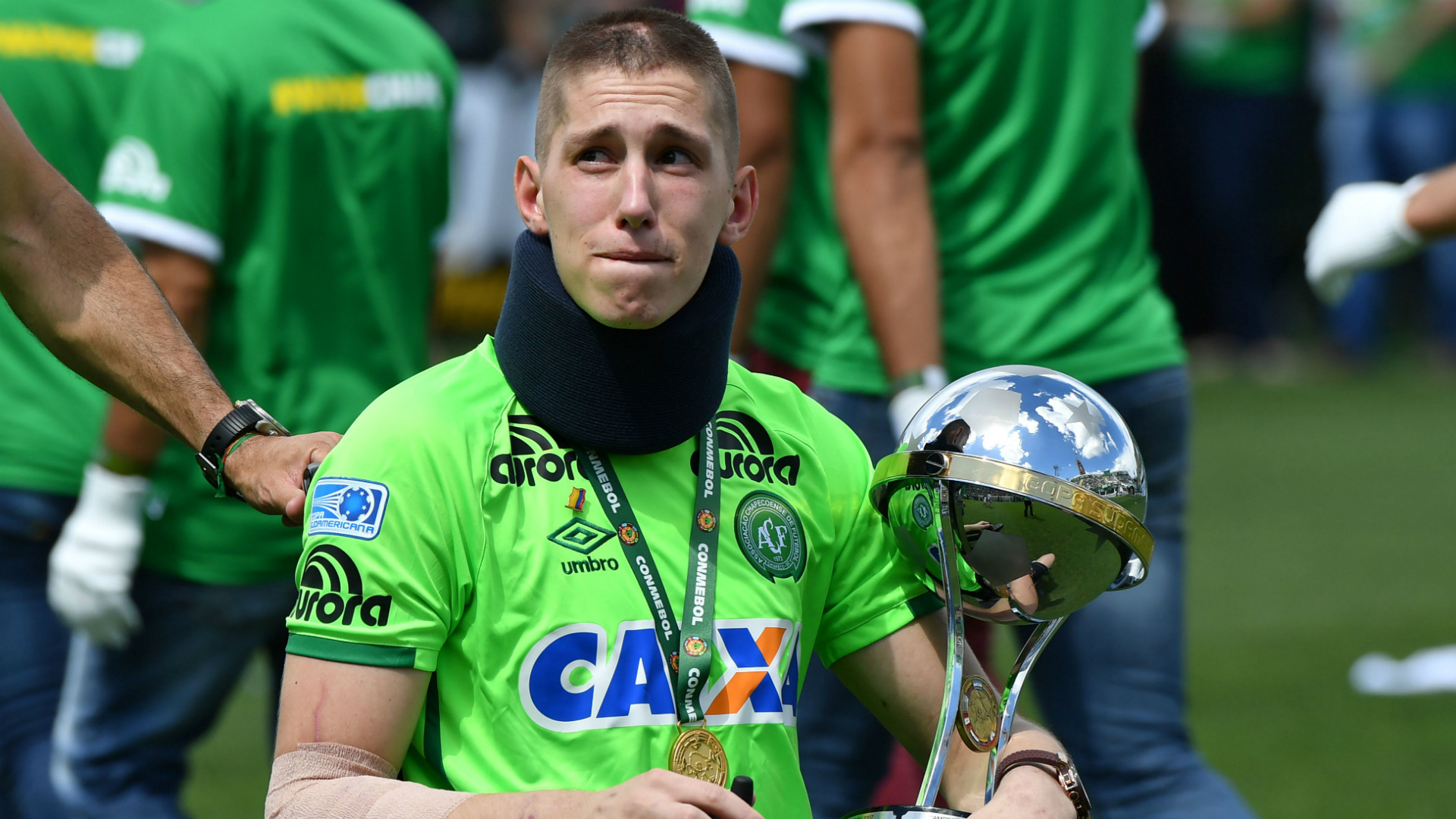 "It's a little complicated for me as I'm still at the hospital," Follmann, who has had a leg amputated, said. "It's a great emotion to be here, this is where we used to play and train, and now there's a beautiful tribute like this."
"There's no holding back the tears. I'm happy and recovering well. There's no explanation for this feeling – we must respect God's will and move on with our lives now. We're certainly stronger, and learning to value the simple things after all that happened."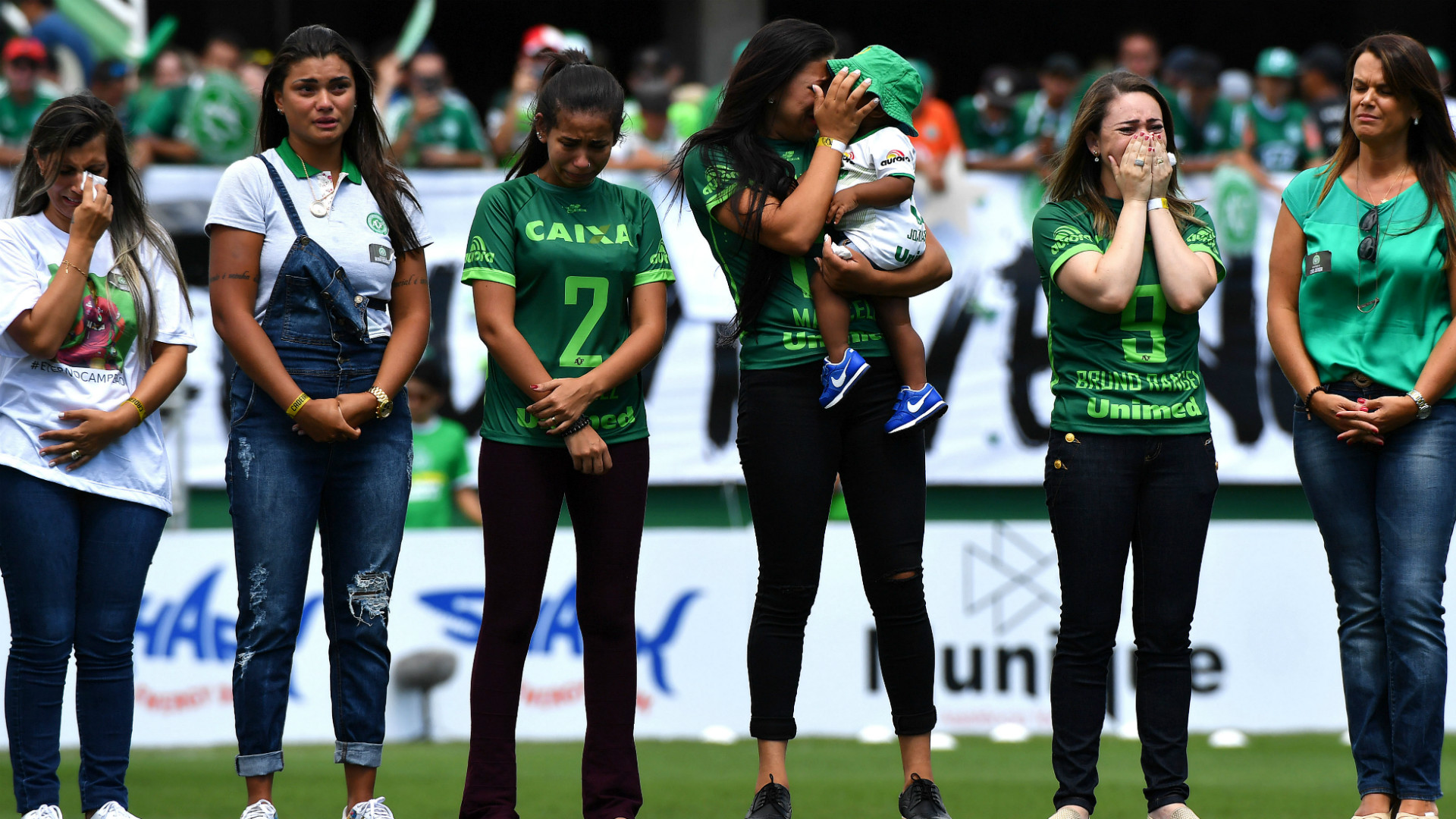 Chapecoense's rival's in the final of the Sudamericana, Atletico Nacional had urged that the Brazilian team be crowned champions in the aftermath of the plane crash.
"It's a unique feeling – all we can do is thank eveyone for their prayers," Ruschel said. "There's a big challenge ahead of us, so let's try to honour the ones we lost last year the best way possible."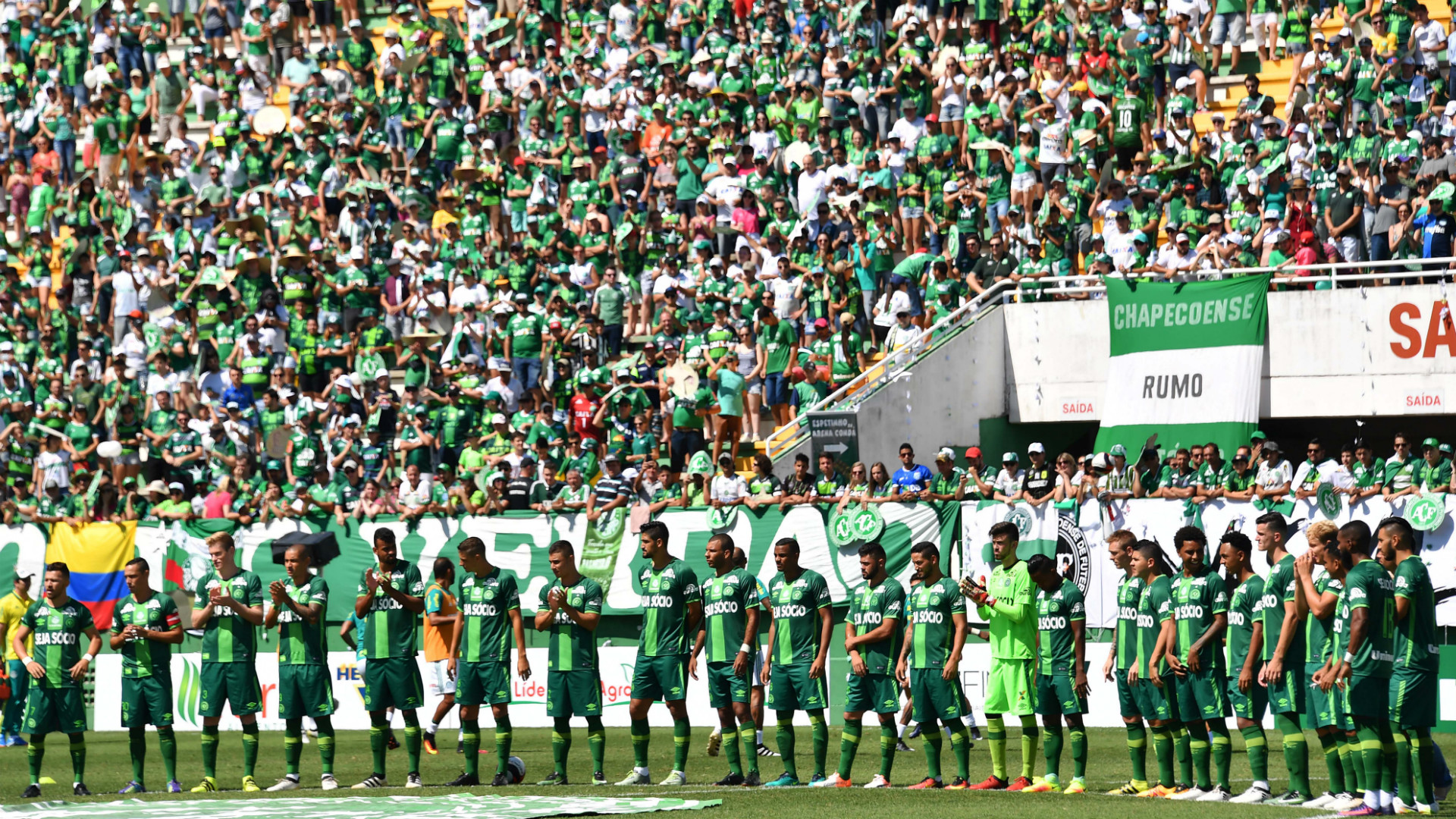 Of his own health, he added: "I'm thinking about a return to the pitch, yes. Doctors have given me six months to fully recover, and I'm focused on that."