The spending power and growing popularity of the cashed-up Chinese Super League (CSL) has become a focus of the world's attention, attracting more and more top talent to China, but patience is needed to build long-term success. This starts with a correct coaching system as China strives to improve into a major football powerhouse.
Early this December, many of the headlines surrounding the English Premier League were not about big English clubs, but were related to Chinese football.
British media reported on Friday that Chelsea player Oscar will move to Shanghai SIPG with the deal worth about 60m pounds, less than a year after the 'Blues' lost another Brazilian midfielder, Ramires, to China.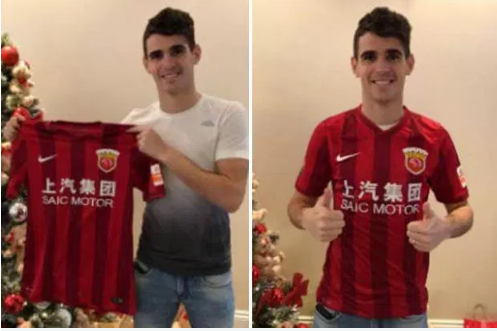 "The Chinese market is a danger for all teams in the world. Not only for Chelsea but all teams in the world," said Chelsea head coach Antonio Conte.
The Italian's remarks can be seen as an indication of the hot market in 2016, when Chinese football clubs spent the most during the last winter transfer period, overtaking the expenditure of the English Premier League.
However, will China become a powerhouse on the world football stage, in a manner similar to what the country was able to achieve in the Olympic arena?
The road to football glory is likely to be a long one for China, but the country appears well on its way.
RECORD YEAR
CSL clubs have spent an unprecedented 317 million euros in total this year, ranking No.1 in the world.
Even China's second-tier League One is ranked ahead of Germany's Bundesliga, Spain's La Liga and France's Ligue 1 in spending, according to the transfer tracing website Transfermarket.
Ex-Chelsea midfielder Ramires, Argentine international Ezequiel Lavezzi, former Serie A duo Gervinho/Fredy Guarin, ex-Atletico Madrid striker Jackson Martinez and Cameroon captain Stephane Mbia are all on the list of Chinese clubs' recruits.
The Chinese transfer fee record was smashed four times in 2016, culminating in Jiangsu Suning's payment of 50 million euros for Alex Teixeira, also a target of the English Premier League side Liverpool, from Shakhtar Donetsk.
And Chinese football was not done with Teixeira's transfer; later, the record was shattered again.
Brazilian international Hulk arrived in June and joined Chinese top-flight side Shanghai SIPG on a four-year deal for a record transfer fee.
It was reported that SIPG paid 55 million euros to acquire the 29-year-old forward from Russian league side Zenit Saint Petersburg, beating the previous record when Teixeira signed for Jiangsu Suning, the club which also bought a 70 percent of stake in Italian Serie A powerhouse Inter Milan.
Now, will Oscar, another Brazilian international, set a new record for CSL market?
Sven-Goran Eriksson, former England head coach, admits that the big money which has been injected into Chinese football is an important factor as the league aims to attract top European talent in the years to come.
"I've been in Italy during the 90s when every player wanted to come to Italy because the football was very good, then I was in England during the 2000s and all the players wanted to go to the Premier League because of more money and the good football," said the Swede, who coached Shanghai SIPG but was replaced by former Chelsea coach Andre Villas-Boas last month.
"Now, in 2016, it seems that every player wants to come to China for the same reasons. (All the money) will make the clubs much stronger," added Eriksson, who was appointed as head coach of a Shenzhen club in the second-tier Chinese league.
Along with Eriksson and Villas-Boas, other well-known coaches in the CSL also include Guangzhou Evergrande's Luiz Felipe Scolari, Hebei China Fortune's Manuel Pellegrini and Shandong Luneng's Felix Magath.
All of these developments mean that 2016 has been a special year for Chinese professional football, which is more and more closely connected with the sport worldwide.
IMPROVEMENTS
With the boost in the input of big stars, the overall quality of the league is improving in the 2016 season, attracting more fans to the stadiums.
Ma Chengquan, Chinese Super League (CSL) company chairman, said that the total number of the live audience members has increased to 5.8 million in 2016, with average attendance reaching 24.2 thousand, far exceeding 2015 average of 2.22 thousand.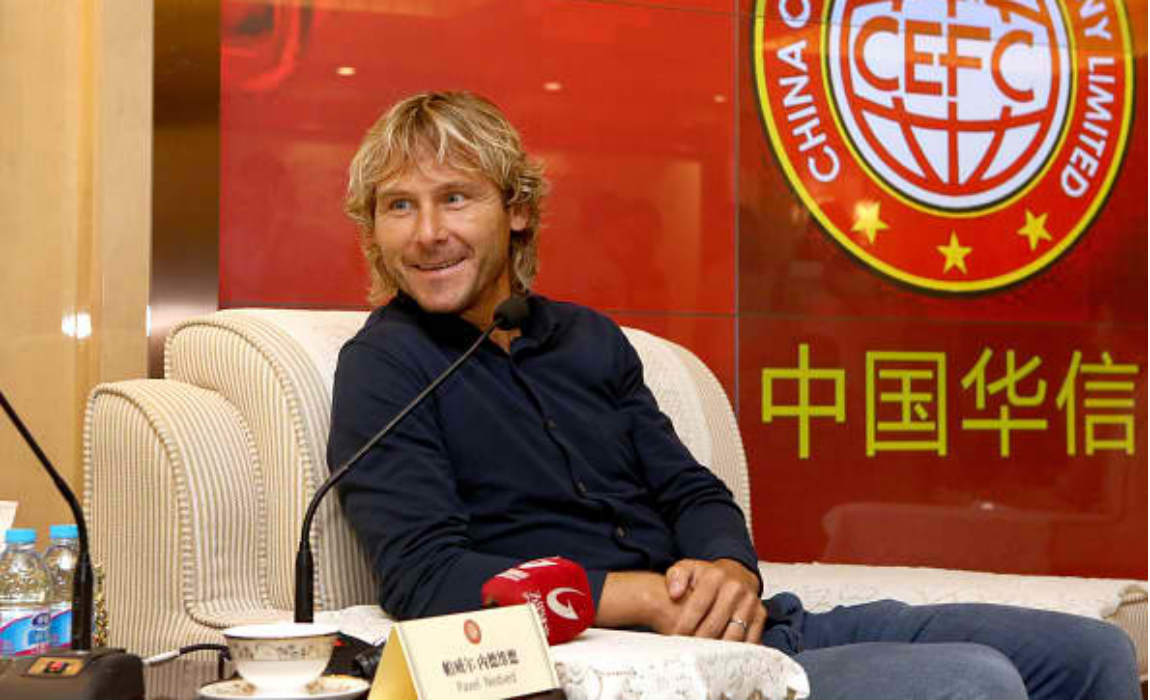 In March, former Czech midfielder Pavel Nedved signed a three-year deal to be ambassador for the Chinese top football league. The 43-year-old replaced former England captain David Beckham in the role.
"Nedved is known for his outstanding soccer skills and more importantly his never-say-die spirit. His fighting spirit fits well with what the Chinese Super League calls for," the CSL company said in a statement.
CROUCHING TIGER?
The reputation and profile of the league is improving, while the Chinese national teams each had a satisfying first half in 2016.
The women's football team returned to the Olympic tournament again after 2008, while the men's team advanced to the final Asian qualifying round for the World Cup for the first time in 15 years.
But in the second half, things got complicated.
China's hopes to advance to the 2018 FIFA World Cup finals dimmed as they lost 2-0 to Uzbekistan on October 11, collecting only one point from four matches played and standing second to last in the six-team Group A. Former coach Gao Hongbo, 50, announced his resignation at the post-match press conference.
Italian Marcello Lippi took over Gao's position on Oct. 22, arousing mixed feelings from Chinese fans.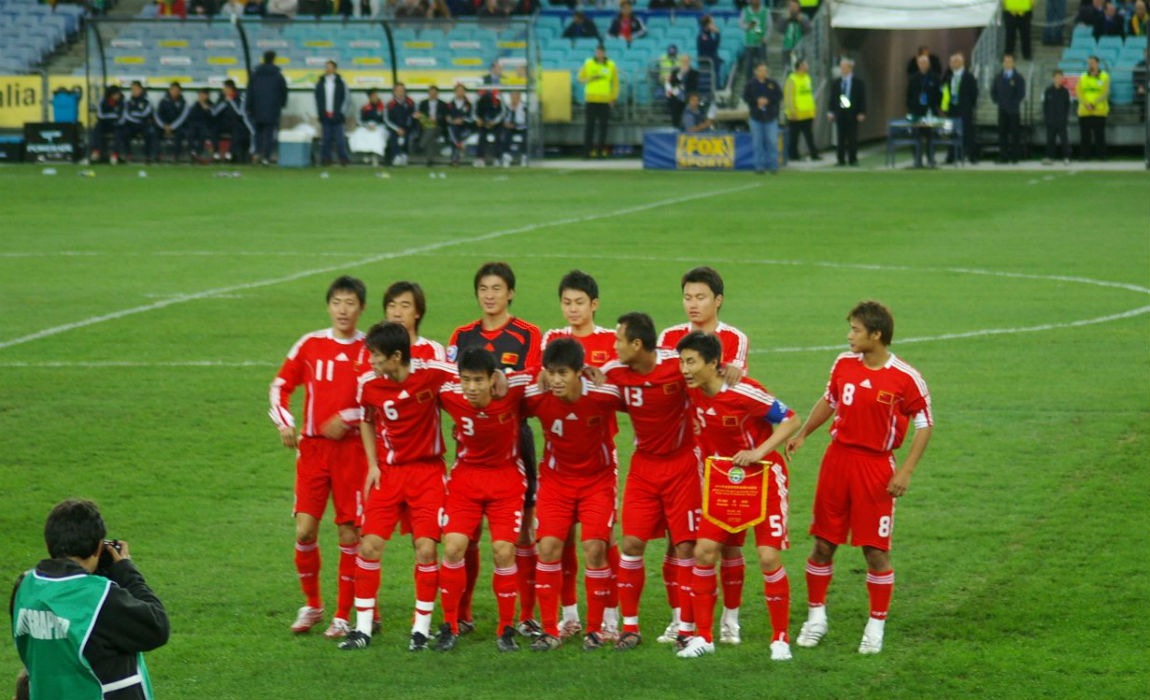 Lippi improved China's performance a lot in his first match in charge, helping produce a dominating display, but ultimately failed to bring the team a desperately-needed win over Qatar.
The goalless tie left China lamenting for squandered chances with only two points from five games.
"Chinese football needs a beneficial cycle. We need more domestic players to grow and play abroad," said Sun Jihai, former Manchester City defender, who is the first Chinese to score in English Premier League.
According to Sun, only by training youth with an eye towards long-term development can China really establish itself as a major football power.
PATIENCE
China's men's national teams have struggled for quite some time. Their sole appearance at the World Cup was in 2002, when they failed to score a single goal.
The country's failure to build a solid base for youth training is regarded as the main reason behind the embarrassment.
Recently, at an U-15 invitational tournament, a Chinese scholastic team was defeated 9-1 by their Japanese counterpart, which demonstrated the talent gap at the bottom of the pyramid.
HIDDEN DRAGON?
Eckhard Krautzun, former head coach of the Chinese youth team, discussed the problems in an interview earlier this year.
"China has to build a pyramid of success starting with a coaching system right from the bottom, meaning in the schools. It is coming late but not too late," said the 75-year-old German.
"The mistake in the past maybe is to set up a league like the Super League but at the same time to neglect junior coaching and youth development. Things have turned around now and coaches will have to be trained as well," he added.
Under Krautzun's guidance, the Chinese U-19 national team made it through to the finals at the 2005 FIFA World Youth Championships. That was the only entry of the past 11 years for the Chinese youngsters.
Krautzun believes that China has the right stuff to develop its young talent into top-class players.
"Let us go back to 2005 when I was in charge of the Chinese under 19 team. We scouted the best Chinese players with four German scouts and in a short time, which was amazing, the youngsters developed to an amazing level and played a great World Cup in the Netherlands against the best youth teams in the world," he pointed out.
"Eight of these players became senior internationals which is an excellent number and it shows there's a lot of talented players in China. But you have to find them and teach them modern football with methodical coaching, and then the country will be able to compete with any team in the world," he added.
In Krautzn's opinion, in a huge country like China, it's "extremely difficult" to implement a similar club system as seen in Europe.
Some of China's professional clubs have set up youth academies, but Krautzn pointed out that the general problem in the near future will be training and coaching at the lower levels.
"I recommend that they get the world's best coaches for the job. At the moment, it's more of the case that coaches with a big reputation are employed by China's senior pro teams. So get back to the roots, because that's where the talented youngsters are."