Chelsea boss Antonio Conte was elated and revealed that there was no need of exchanging words after their "massive" victory over Everton and just "hugs and emotion" was enough for their incredible achievement this season after the arrival of the Italian manager at Stamford Bridge.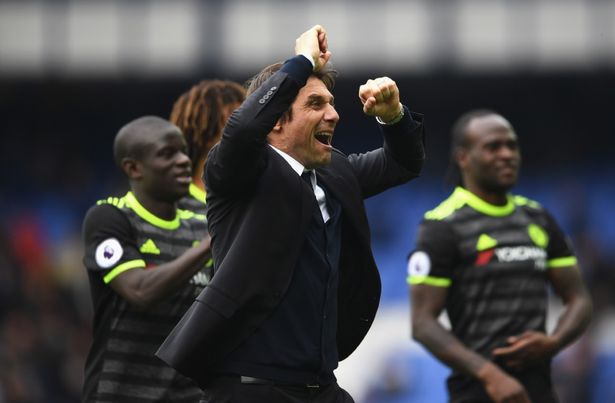 Chelsea have now reached one step closer to the Premier League title after clinching a convincing win at Goodison Park despite a strong challenge posed by the Toffees.
And ever enthusiastic manager Antonio Conte vented out his emotions while celebrating in front of the Chelsea fans and it seemed that the Blues had already lifted the title – revealed that he hugged all his Blues players in the dressing room after their incredible achievement so far this season.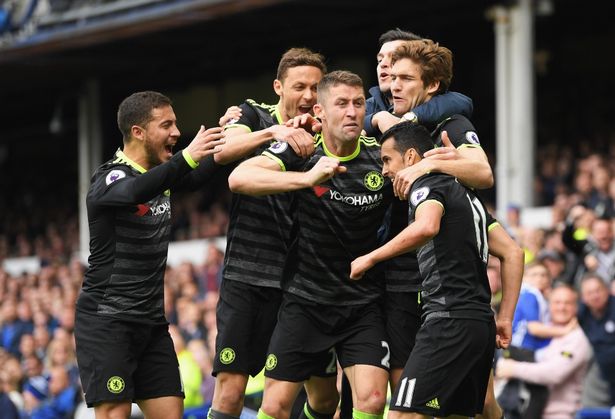 "After the game the message was not words, but only great hugs, to show great enthusiasm and great passion."
"Because I think it is also important not just to win but to show great enthusiasm and passion to reach your targets."
"At this moment, it's very important to stay together and to have great enthusiasm and patience because we must feel this season could go from good to fantastic. That is very important for us."
"With my celebrations, it is part of the season, every win is a great win for us. Now there are four games to go and every win is a great win. For this reason we must celebrate in the right way with my players, the staff the fans."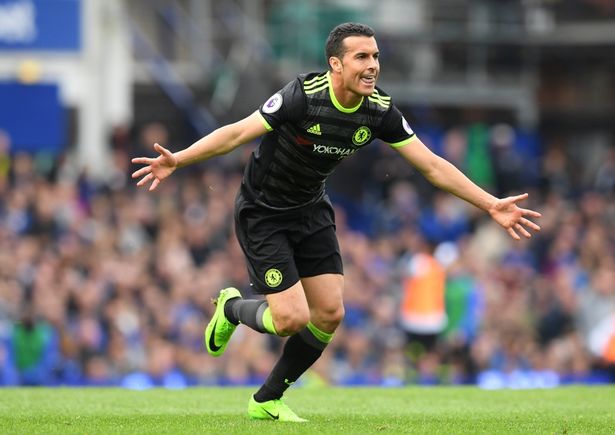 "But we must go step by step, even if, for sure, it is a great win."
Chelsea just need to win their remaining home matches to clinch the Premier League crown and with upcoming matches against already relegated Sunderland, and lower seeded Boro and Watford – it seems that the Blues are now the master of their own destiny.
The wild celebrations at the end of the game – with Conte punching the air and dancing with his Blues stars in front of the Chelsea crowd proved just how the victory was special for them – and just how tough an opponent the Toffees were.
And skipper Gary Cahill, who scored Chelsea's second on Sunday after Pedro clinched the much needed opener in the 66th minute – accentuated that the Blues stars felt that they have now reached one step closer to the Premier League title.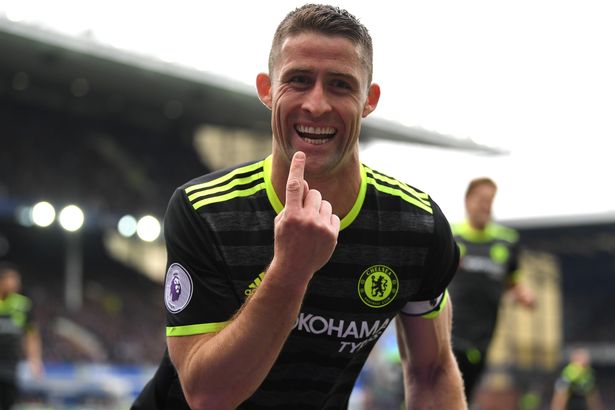 He said: "This feels massive – you could see that from the celebrations at the end. We knew this was a massive game, one of the hardest we had, and we've done what we needed to do."
"You can see on my face what this means. It was convincing in the end, but we had to work very hard for it. We felt we needed to go to the next level in the second half. It was a special goal from Pedro. In some games you need a bit of class."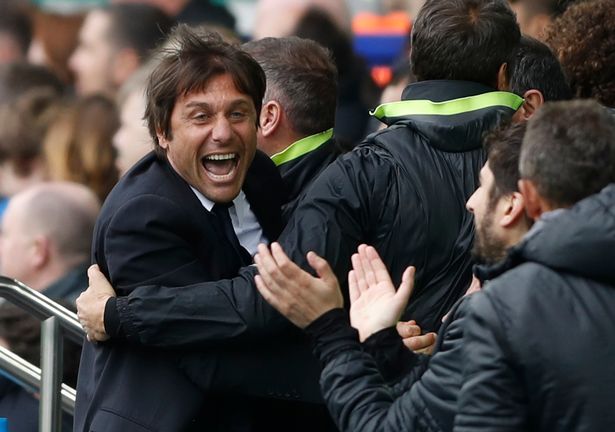 Everton boss Ronald Koeman said: "I don't know if it's really a penalty, but if Azpilicueta did not have a yellow (already), the ref would have given him a yellow for what he did."
"Instead, he gave him a warning about what the player did, and that's the difference."
"But maybe it's not good to mention that because that wasn't the reason why we lost. They showed they were the better team. Comparing their attacking to ours was the difference today."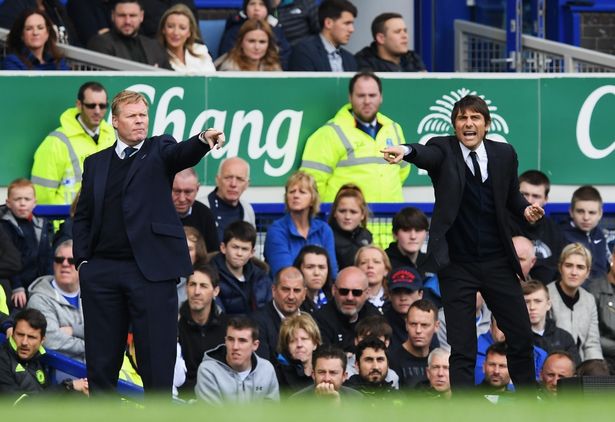 Conte also pointed out that central defender David Luiz played the game with an injury and had to be replaced at the end, but the Italian manager made it clear that the Brazilian player should now be fit for the upcoming league clash with Middlesbrough.