Copa America 2021 that kicks off in under a month is under serious doubt again. The tournament was postponed by a year due to the Covid-19 pandemic already. The conditions in host nations Argentina and Colombia are casting some dark shadows on the tournament. Argentina is battling Covid and Colombia is not only fighting covid but also huge protests from its own citizens.
There will be Copas América in consecutive years next year and the year after, because FIFA have approved a CONMEBOL request to move the tournament from odd- to even-numbered years, coinciding (/clashing) with the Euros. No word yet on who'll host in 2020. https://t.co/BQvlbbPTbQ

— Sam Kelly (@HEGS_com) October 27, 2018
Argentina and Colombia were chosen as the hosts in 2018. The tournament is being hosted by multiple hosts again after more than 40 years. CONMEBOL also shifted the Copa calendar from odd years to even years. The 2020 edition was supposed to mark this shift.
#OFFICIAL: @CopaAmerica 2020 has been postponed to 2021 and the rescheduled Copa America 2021 tournament will start on June 11 and end on July 11. pic.twitter.com/C6IGGizh9e

— ARG Soccer News 🕙 (@ARG_soccernews) March 17, 2020
Then Covid-19 happened, it disrupted the footballing calendar and changed the world in more ways than we could imagine. Inevitably Copa America that was in doubt had to be shifted by a year to make sure club football continues without any interruptions.
Fast forward a year, just when we were thinking that the pandemic would be over, it's growing worse. South American countries especially Argentina and Colombia are seeing a surge in cases and are at their peak of infection. Colombia meanwhile is filled with protests from the civilians and massive clashes are erupting between them and the armed forces. Amidst all these circumstances, football obviously takes a back seat. The CONMBOL council meets this Thursday to clarify the future of Copa America which is in doubt.
WHAT'S HAPPENING IN SOUTH AMERICA
During the early stages of the pandemic, it was thought that the South American continent was safe from it. Countries like Uruguay and Venezuela were hailed as model nations to curb the spread of the Corona virus. As time passed both the administration and the people have let their guard down.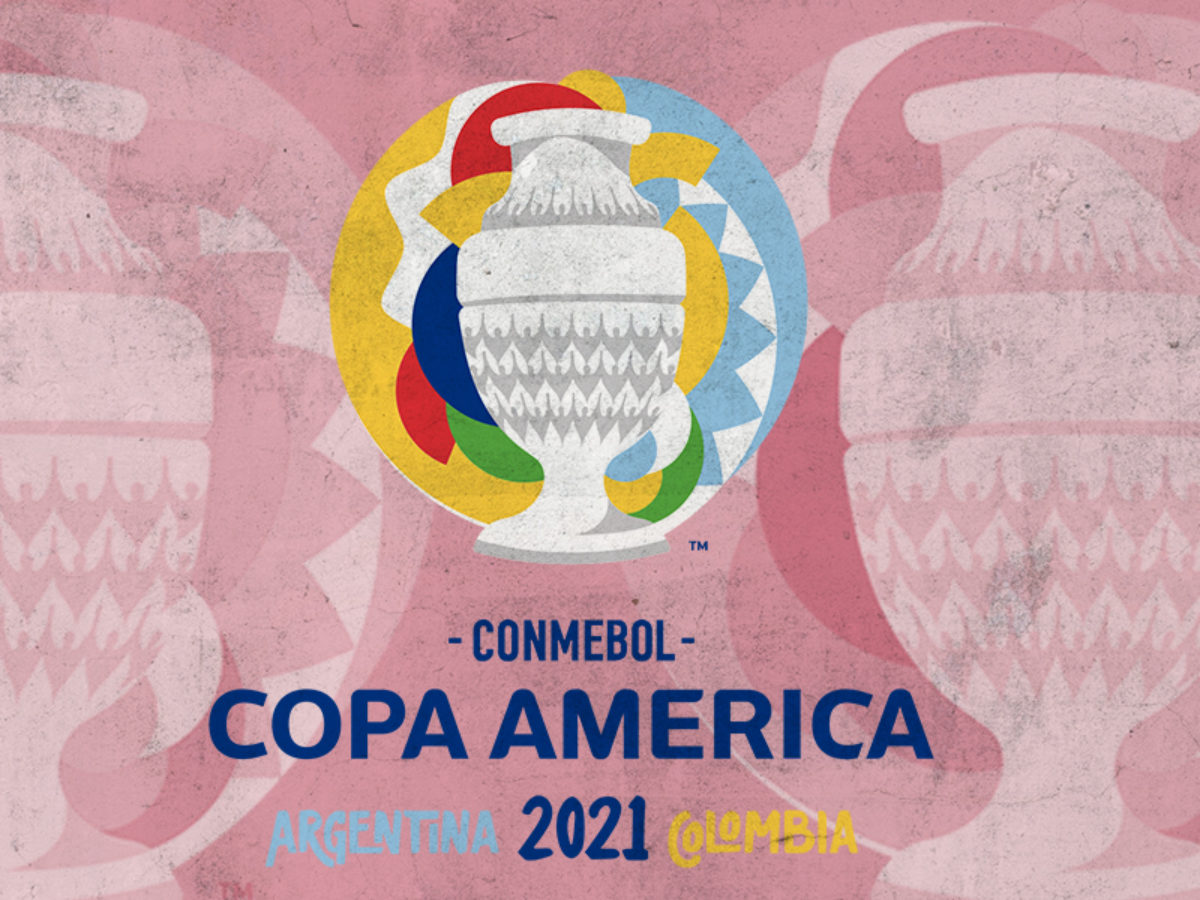 Argentina is seeing its worst phase of the pandemic with more than three million people contracting the virus in the last few months. The death rate has also been increasing alarmingly. Its neighboring countries like Brazil, Colombia, Uruguay and Venezuela are in no better situation. Even though the South American countries contribute only 8% of the world population, the covid death toll contribution stands at 35%. These numbers are just enough to understand the gravity of the situation.
I don't see this discussed much, but this strong correlation makes me ask a lot of question about this pandemic.

This is the correlation between GDP per capita and confirmed COVID cases (per million people).

Confirmed cases, of course, are only a fraction of all cases. pic.twitter.com/XGjNoOFwSV

— Max Roser (@MaxCRoser) March 22, 2020
Naturally, restrictions are being imposed. Many countries are enforcing night curfew or partial lockdowns with bans on public gatherings and parties. The mayor of Bogota (Colombian Capital) warned the residents that these might be the worst two weeks of their lives. Vaccination drive is going on at a rate slower than expected in those countries leading to unrest among the public.
THE COLOMBIAN PROBLEM
The situation in Colombia is more complicated than in Argentina. The country is not only battling covid but also social unrest since April 28th of this month. As if the pandemic wasn't enough, the country's thin resources are being stretched even further.
"I have never seen the police engage in this level of sustained brutality across Colombia." ~ @JMVivancoHRW#Colombia Protests: Police Force, Built for War, Finds a New One https://t.co/yrOu4r0pvf pic.twitter.com/7EfAWUEdPW

— Human Rights Watch (@hrw) May 13, 2021
Colombia's economy like any other economy was severely dented by the pandemic. The GDP shrunk by 6.8% and unemployment rose. These factors emptied the government's coffers. In order to refill their coffers, the government introduced tax reforms. These reforms lowered the slab of taxable incomes meaning more and more people and industries fall under the taxpayer's list.
At least 19 people in Colombia were killed at protests over inequality, including teenagers.

The UN condemned excessive force by police, who were filmed killing a 17-year-old. The mother of another killed protester condemned police and the "hate of the bullet that killed him." pic.twitter.com/P1xdQFEcMj

— AJ+ (@ajplus) May 4, 2021
This move was met with stern resistance from industries and middle-class people who were afraid of being dragged into poverty. Tens of thousands of people gathered in Bogota to protest on April 28th. They clashed with the police forces deployed with the government to prevent any further problems. Colombia became a battlefield since then. More than 50 people died in the clashes with the maximum number of casualties being civilians.
COPA AMERICA IN DOUBT AGAIN?
Argentinian President Alberto Fernandez already sounded caution ahead of the Copa America. In a radio interview, he said " I don't want to frustrate the spectacle that is Copa America. What I want is for us to be very sensible and careful". These words raise further doubts on COPA America.
However, CONMEBOL is very confident of the tournament going ahead according to the schedule. They even released the tournament song recently. A meeting on Thursday where presidents of all 10 confederations would be present would shed some more light on the recent development. This meeting would end any doubts in conducting Copa America.
The Colombian minister of sport spoke about #CopaAmérica:

"Copa América is still a go and will be played in Argentina-Colombia. What the president said is reasonable but as Conmebol reiterated the tournament will be played with or without fans. We (Colombia) still plan on 30%." pic.twitter.com/mhT7qJJ7SY

— Diego Montalvan (@DMontalvan) April 16, 2021
People's perspectives may differ slightly. Football does bring relief to them and cause a necessary distraction. But when the situation is worsening and they are becoming hopeless, football certainly won't be a thing on their mind.
Moral ground also plays a key role in this delicate issue. CONMEBOL recently announced that they were going to receive 50,000 doses of vaccine to protect players, coaches and their families. When people are suffering due to extreme shortages of vaccines the decision to protect a select few is being condemned. Few experts feel like CONMEBOL is only thinking about themselves and money and not caring for people and ethics.
The coming weeks will decide the fate of the tournament. Copa America  already suffered a huge loss when it was shifted by a year. It may just suffer one more debacle like that. Considering it's in the best interest of the public this loss shouldn't hurt any of us.